Valheim is Steam's latest open world survival crafting game and the world is huge.
You won't notice how big it is until you've begun exploring and many different biomes are separated by water.
That is why you'll need a way to move between islands. A raft is fine but it's too slow for long distance travels.
Here's how you can build a ship (karve) in Valheim.
Unlock bronze nails
To get the recipe to make a karve, which is a type of longship, you need to unlock bronze nails at the forge.
You will also unlock the recipe to make a cart.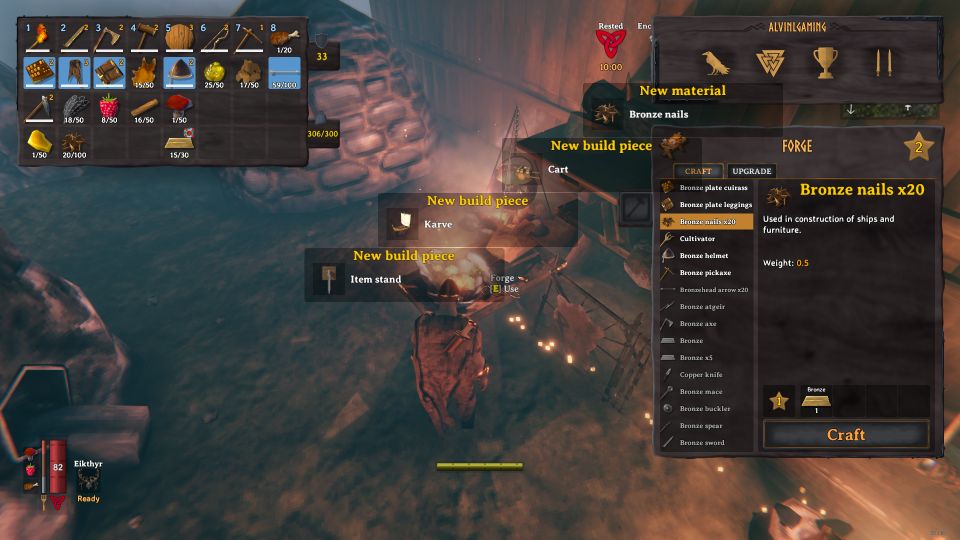 Build a ship
Next, head to the sea to start construction. You'll first need to put a workbench nearby.
Then, you'll require deer hide, fine wood, bronze nails and resin to make a ship (karve).
You'll now be able to travel around the water much faster than using a raft.
---
Related posts:
Valheim: How To Make Portals To Teleport Conveniently
Valheim: How To Get Bees, Honey And Make Beehives