Valheim is a survival crafting game that requires you to get all sorts of resources.
Each item has its own weight and some are especially heavy, especially wood and ores.
Here's how you can build a cart to transport these heavy items in Valheim.
How to make a cart
To build a cart, you first need a forge.
Then, you'll need to make bronze using tin and copper.
Use bronze to make the "bronze nails x 20" item.
You will then unlock new recipes including a cart.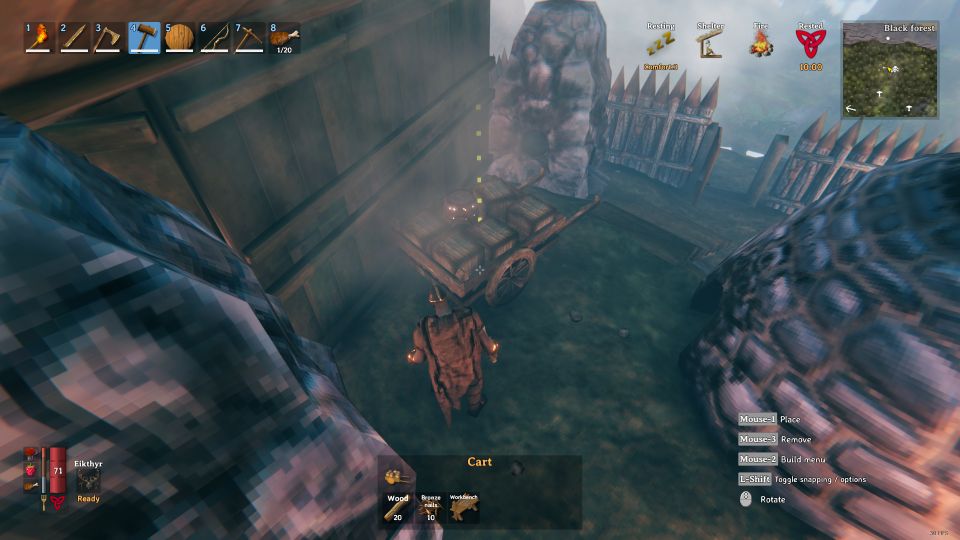 Once you've built a cart, you can transport loads of resources especially when you're mining or chopping trees.
---
Related posts:
Valheim: How To Build A Fermenter For Your Potion