Valheim isn't just a crafting open world game but it's also a deadly survival game.
You'll encounter all kinds of tough bosses and this game has already been compared to Dark Souls.
As such, you need to make healing potion for the harder fights.
Here's how you can make some healing potion in Valheim.
How to make healing items
Before you can conjure healing items, you need to build a cauldron.
A cauldron requires smelted tin and a nearby workbench to make.
Once you have a cauldron, you need to build a campfire directly beneath it. Then only can you start cooking stuff.
You can see the types of mead base you can make depending on the ingredients you have.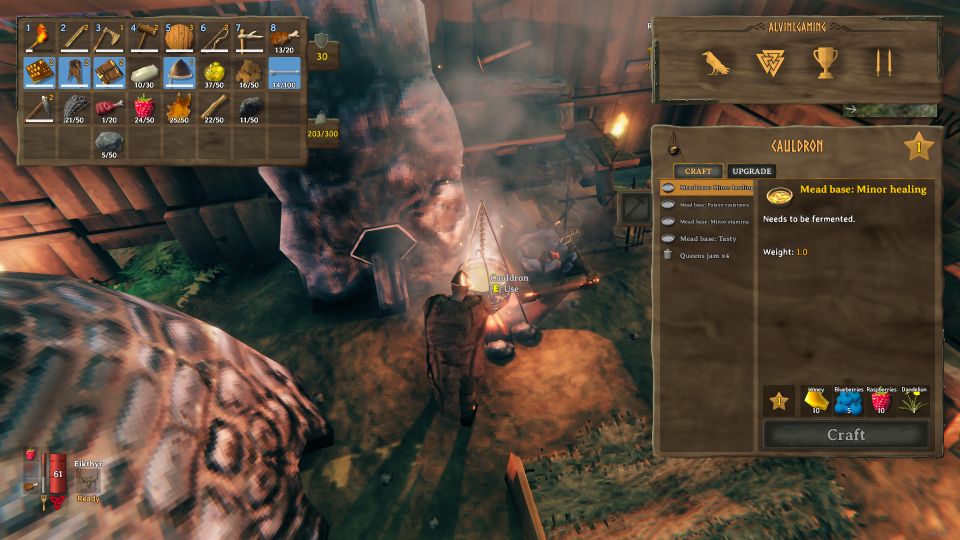 You will then need to use a fermenter for the mead base to change it into a healing potion.
---
Related posts:
Valheim: How To Make Portals To Teleport Conveniently
Valheim: How To Upgrade The Workbench To Level 4