Valheim may be a Norse mythology-themed game with boss fights but it's also in the survival crafting genre.
In this game, you'll need to upgrade your weapons and items as stronger enemies will surface.
One way to do so is by using stronger minerals but you have to find them first.
Here's how you can find tin and copper to make bronze in Valheim.
How to get tin
To mine tin, you need to make a pickaxe first. You can make a pickaxe using the hard antler from killing the boss Eikthyr.
Tin is located in the Black Forest, at the edge of the sea (image below). You'll find a lot of them near the water within the Black Forest.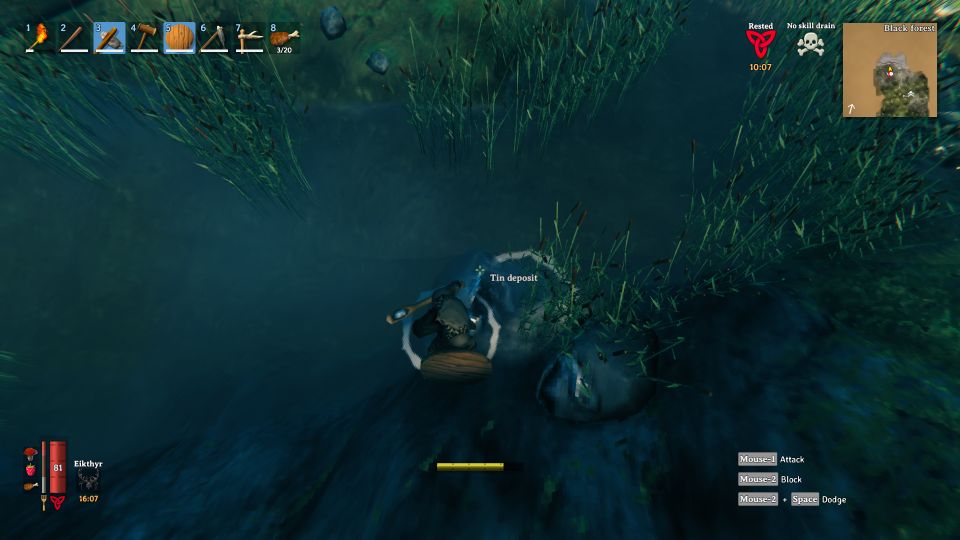 How to get copper
Copper deposits are also in the Black Forest, and in the woods.
They look like big clumps as shown in the image below. To find out if it's copper, you should see the wording copper deposit when you point your cursor at it.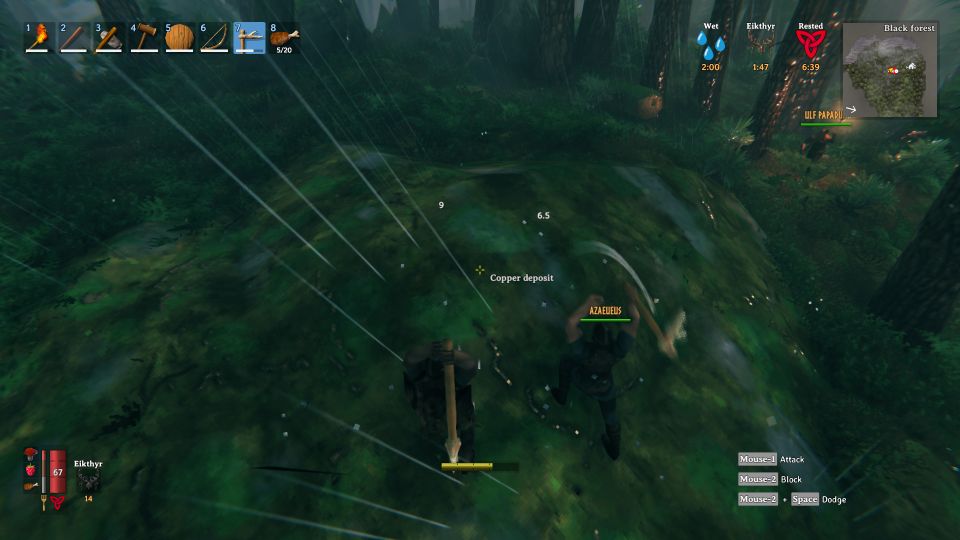 Mine the copper deposit and pick up the copper ores.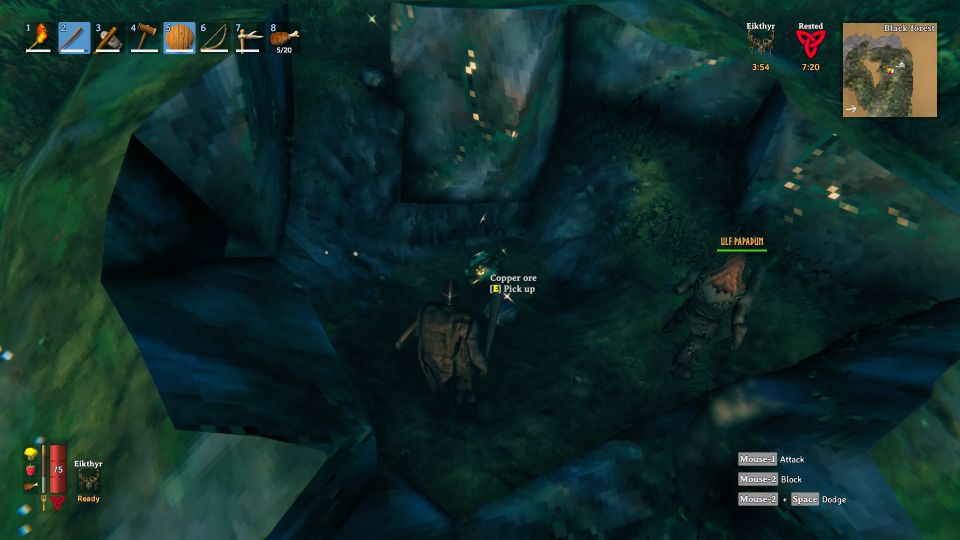 How to make bronze
To make bronze, you need to smelt the tin and copper ores first using a smelter.
Once you have enough tin and copper plates, you need to build a forge as well.
Use the forge to make bronze plates. Those bronze plates can be converted into bronze items and weapons.
---
Related posts:
Valheim: What Happens When You Die In The Game
Valheim: Where To Find Bone Fragments In The Game