In Valheim, there's a new device introduced after the Mistlands update called the Ballista.
It's basically a weapon to defend the base and it's operated automatically.
Here's how you can build a Ballista to use missiles in Valheim.
How to build a Ballista
To make a Ballista, you need the following items: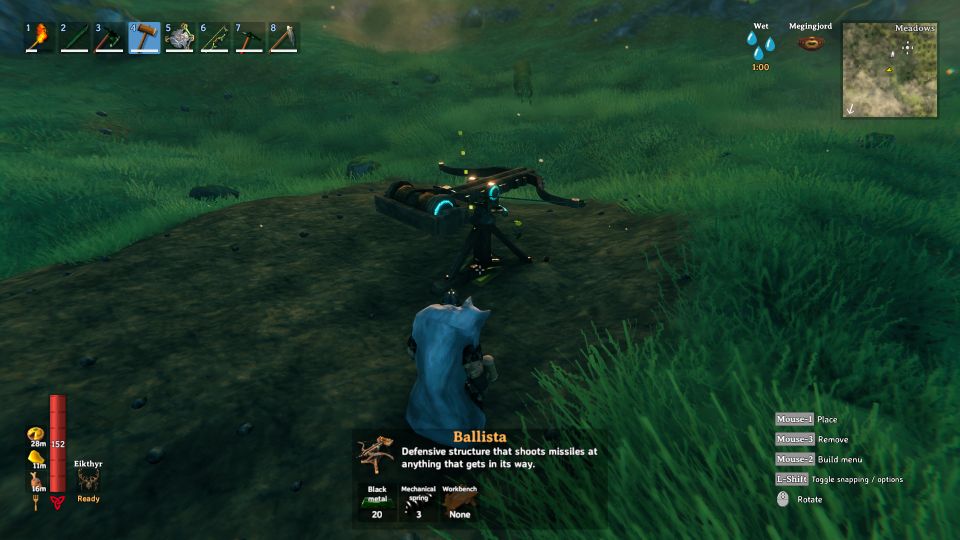 For the mechanical spring, you'll need to use the artisan table to craft it. You may need refined eitr to craft those.
How to use black metal missile or wooden missile
If you've seen the recipe for black metal missile or wooden missile, you may not know at first what they're for.
They're basically bullets for the Ballista. The Ballista can hold up to 20 missiles at one time.
You'll need to reload them manually.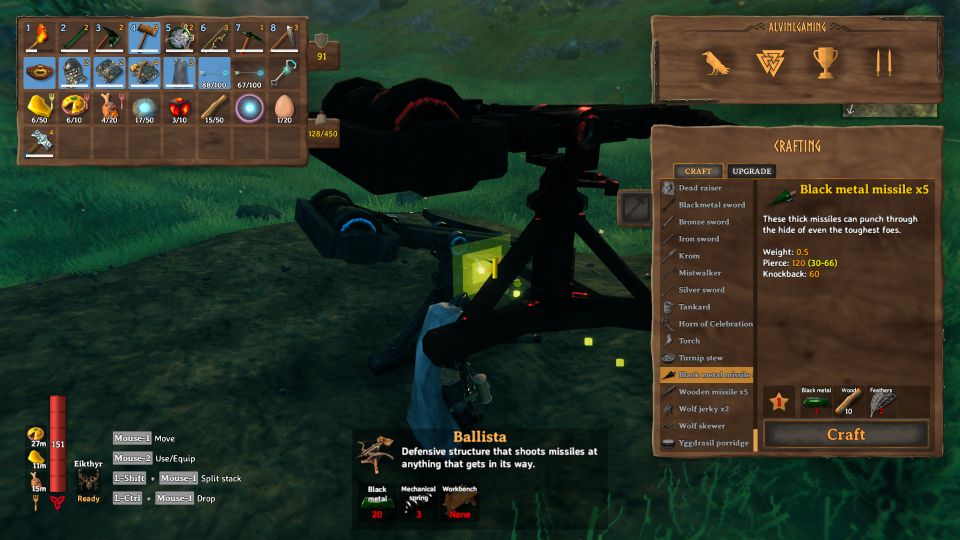 Once the Ballista is loaded, it will fire automatically at enemies that come. However, the aim isn't that good and it's not very responsive at the moment.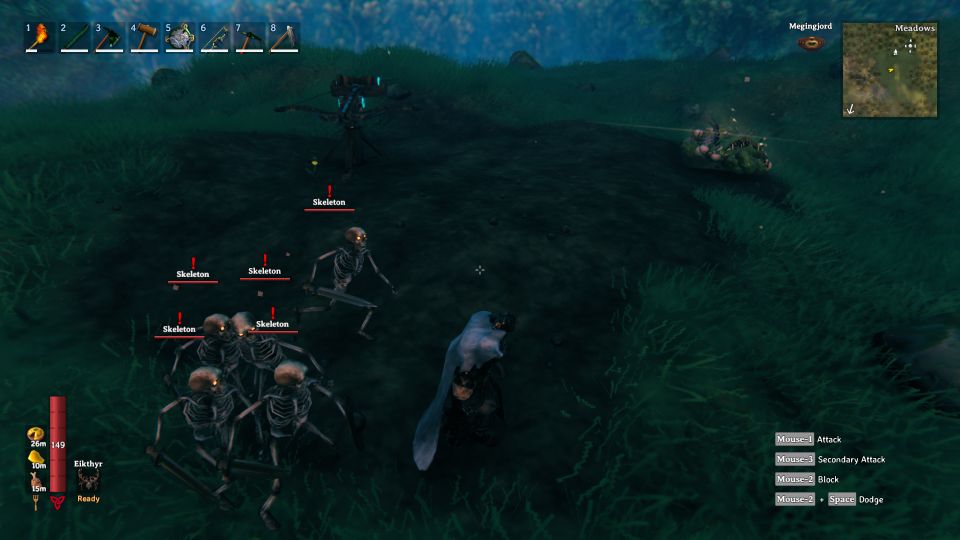 ---
Related posts:
Valheim: How To Use The Obliterator