In Valheim: Mistlands, you'll get to craft new structures for your base.
One of them is the black forge and it's used for making items not covered by the regular forge.
Here's how you can build and upgrade a black forge in Valheim.
How to build a black forge
To make a black forge, you need:
You can find black cores in Mistlands' dungeons.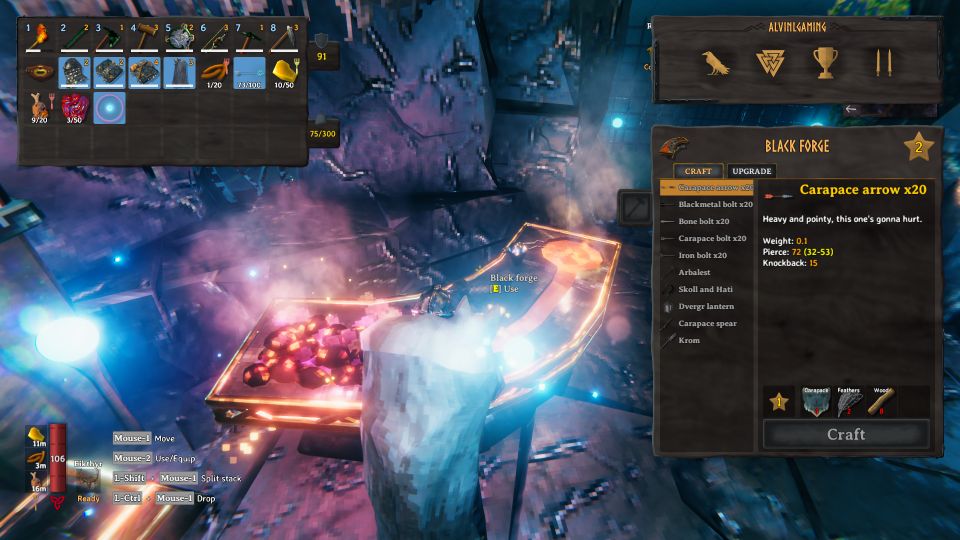 With the black forge you can craft new armor, weapons and shield, including those made from carapace. You'll get carapace a lot from Seekers in Mistlands. You can also make bolts and use it with the Arbalest which is like a crossbow. The Arbalest is also crafted using the black forge.
How to upgrade the black forge
To upgrade the black forge, you'll need to make a black forge cooler.
It requires the following materials: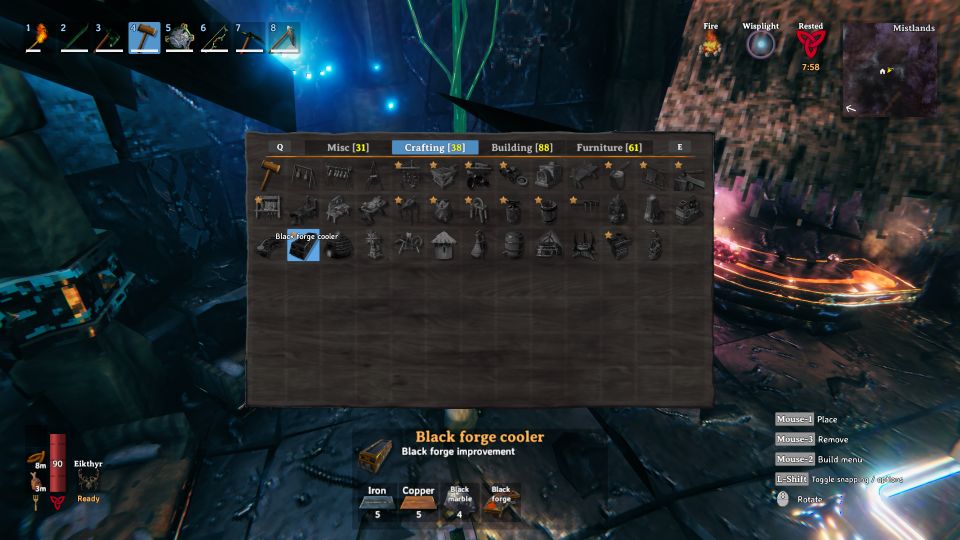 With the black forge upgraded to level 2, you can upgrade your black forge items or craft a blackmetal bolt.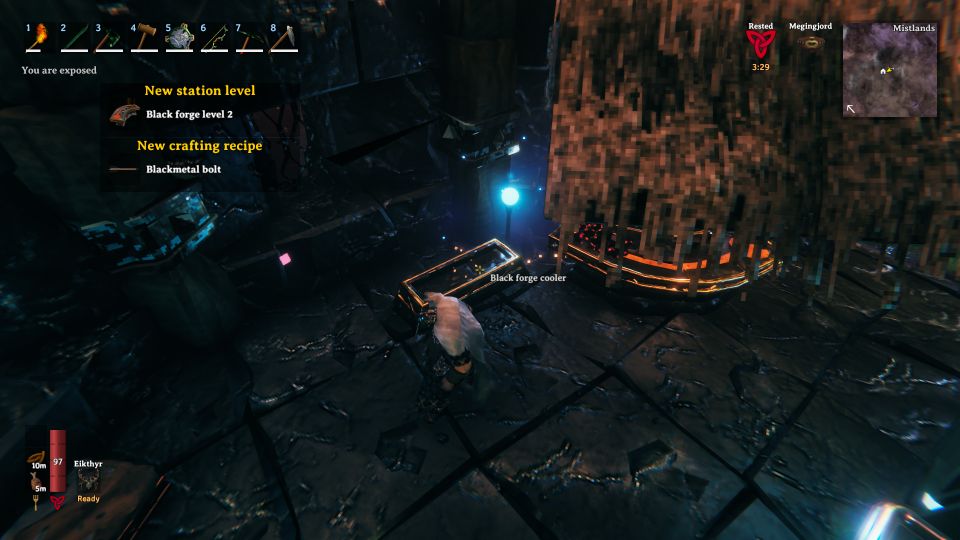 ---
Related posts:
Valheim: How To Defeat Gjall In Mistlands