Valheim is a game in the survival crafting genre and in this game, you'll need to upgrade your weapons and armor to survive.
You'll find more resources as you explore new biomes and they will help unlock new items.
You will need a higher level forge as well to upgrade your stuff.
Here's how to upgrade your forge to level 7 in Valheim.
How to upgrade the forge to level 7
Assuming you used a smith's anvil, forge toolrack and a grinding wheel to get it to level 6, you need to build a forge bellows now.
To unlock the recipe, you need to find a resource named chain.
I actually found chain within a crypt of the swamp biome. Apparently wraiths also drop chain as a loot. Wraiths can be found in swamps, probably at night.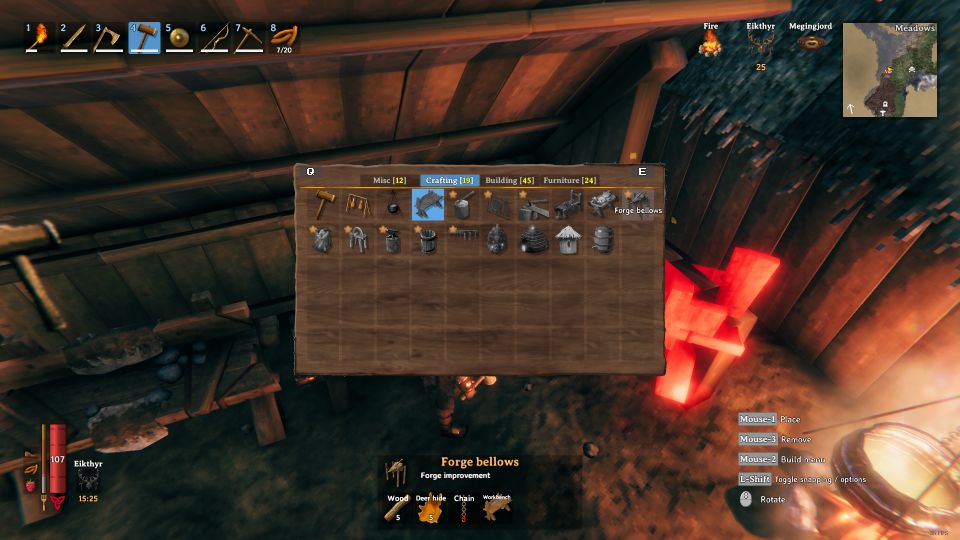 Just place the forge bellows near the forge to upgrade it.
---
Related posts:
Valheim: How To Build A Longship (Bigger Than Karve)