Valheim's fifth boss at the moment is situated in the Plains area of the game.
As usual, you need to find the stone which tells you where Yagluth is located or you can just stumble upon the altar.
Here's how you can summon and defeat the fifth boss Yagluth in Valheim. It is also probably the final boss until future updates.
How to summon Yagluth
Yagluth's altar will be surrounded by giant stones that curve towards the altar in the middle.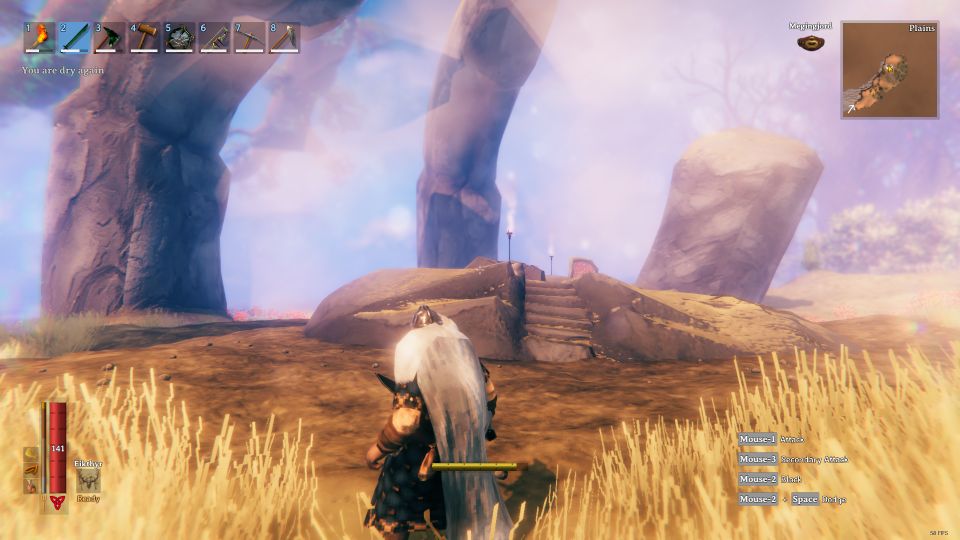 To summon the boss, you need five Fuling Totems. These totems are found in Fuling villages.
Place all five of them on the altar and then interact with the tablet to begin the fight.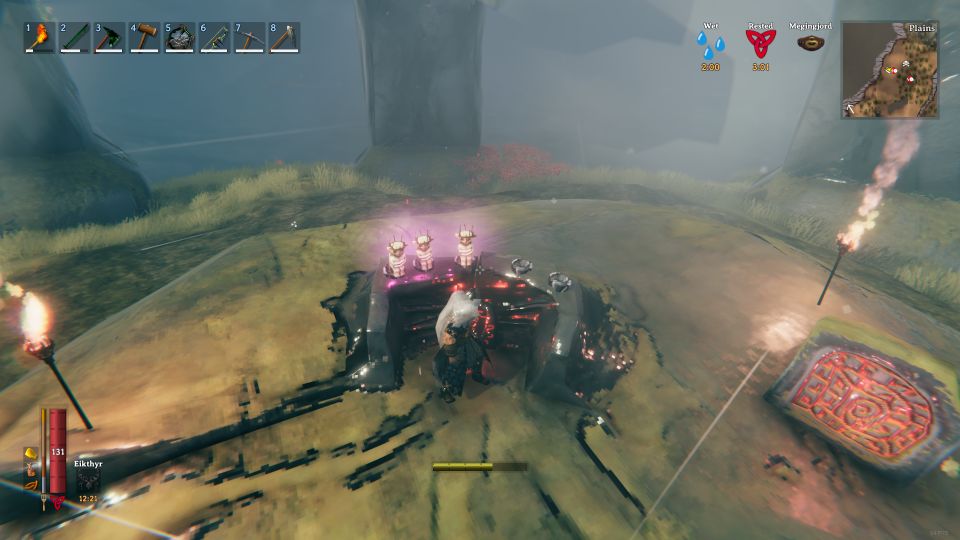 How to defeat Yagluth
Unlike the previous bosses, you don't need to build structures to defeat him easily.
One weapon that is highly effective against it is the Frostner. However, it's a melee weapon and you might die in the process; but the damage is really good.
If you're playing in a group, you can have others playing ranged instead.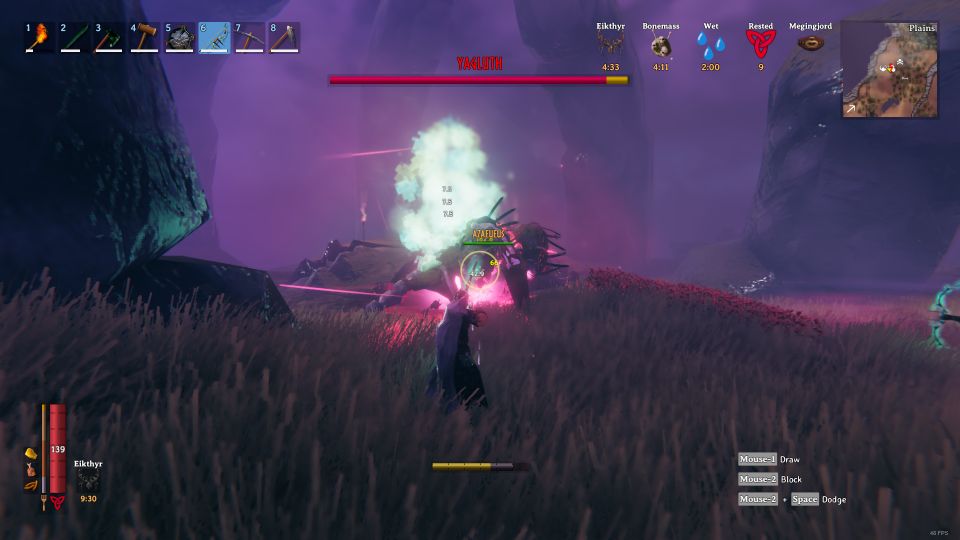 Yagluth generally has a few attacks and they're mostly AoE based. One of his attacks is slamming his fist on the ground, creating a bubble.
It will lead to blue flames and you'll want to avoid being inside the range.
Yagluth can also use meteor strike. You'll see him summoning them. Just run away and you'll be fine.
If you do get burned, the damage is much higher per second (over 10).
Yagluth can also breathe fire from his mouth. One way to avoid getting hit is by hiding behind the huge stone monuments.
Just rinse and repeat until he dies.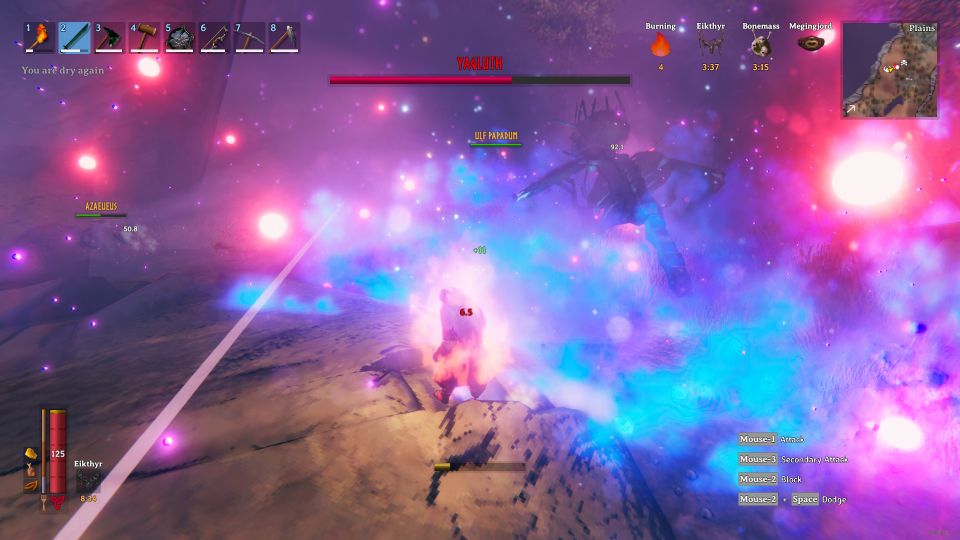 Activate the power
After Yagluth is dead, pick up the items including the trophy.
Place the trophy at the stone circle and you'll be able to activate the power.
It's basically resistance against lightning, fire and frost damage.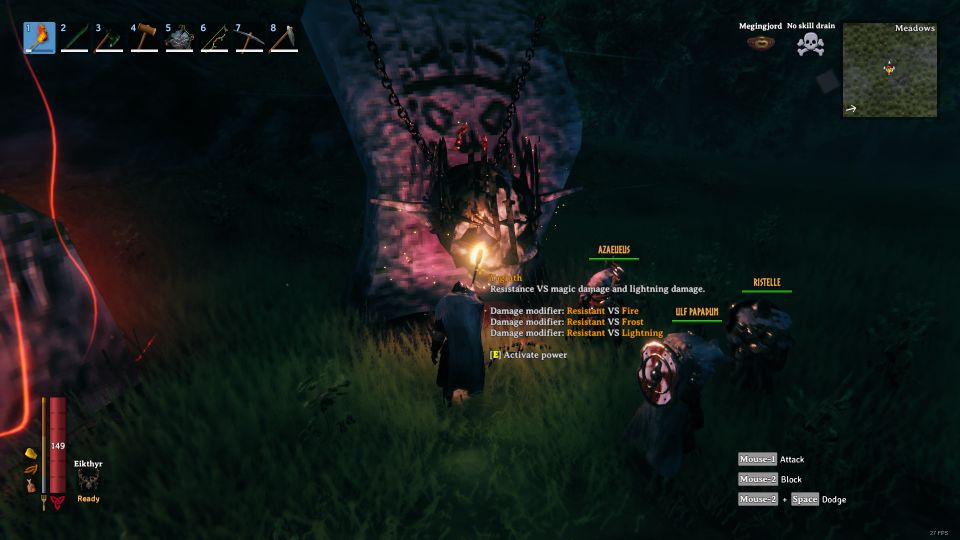 ---
Related posts:
Valheim: How To Find Flax And Convert It To Linen Thread