Valheim is an open world survival crafting game that is best played in a group.
As you need to gather all kinds of resources from the wild, it can get you encumbered. This is especially true for wood and ores.
Here's how you can increase your carrying capacity in Valheim.
Get a Megingjord
You will be able to buy a Megingjord when you find the trader / merchant within the Black Forest.
His location should be different in each world since the map's randomly generated for the most part.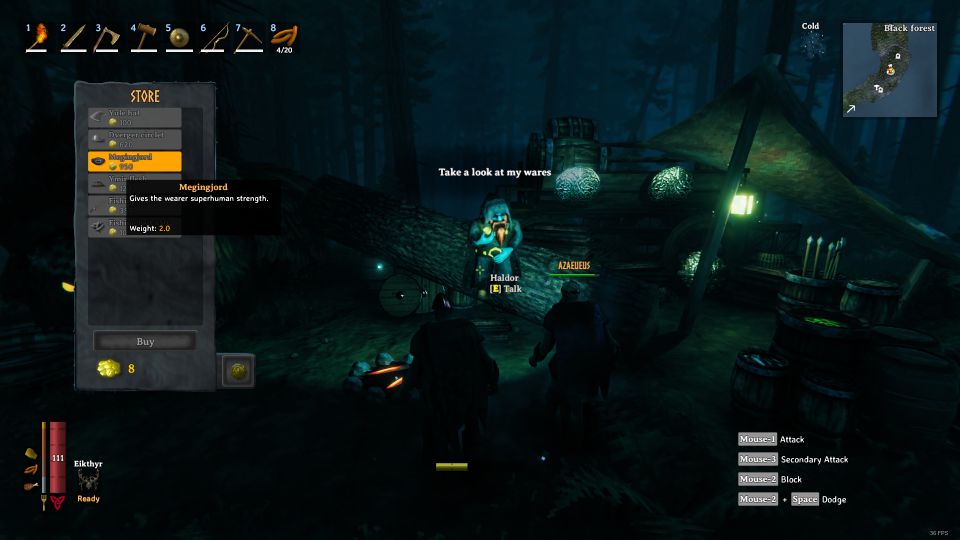 Once you've found him, you can purchase a Megingjord for about 950 coins. It's actually a belt that gives you 150 more in terms of weight.
When equipped, you can carry up to 450 (weight) of items. It'll help with the mining and tree chopping.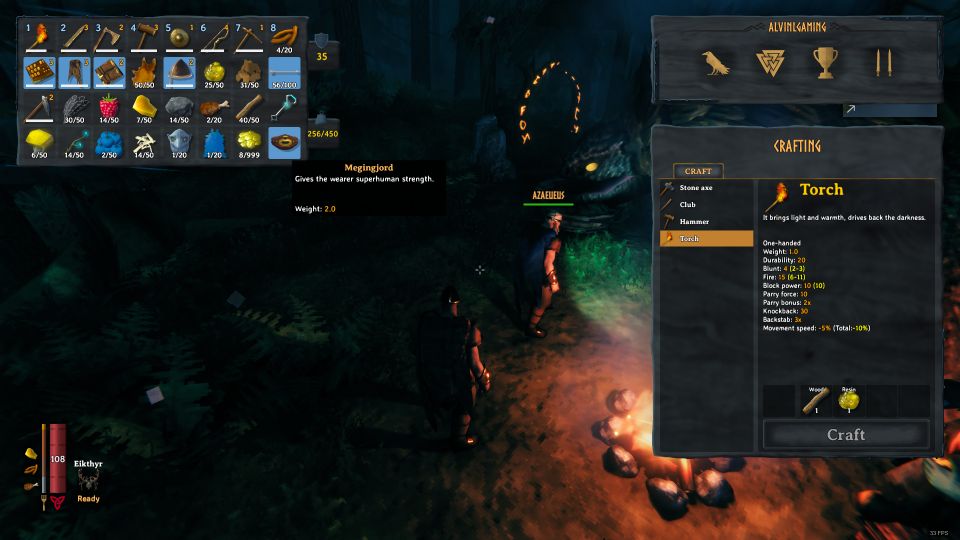 ---
Related posts:
Valheim: How To Upgrade The Forge To Level 7