Valheim is a survival crafting game that is centered on a Viking mythology theme.
This game was released just a few days ago as an early access game on Steam.
In this game, you'll need weapons to defeat animals, monsters and bosses.
Here's how you can make a bow and arrows in Valheim.
Make a workbench first
Before you can craft a basic crude bow and some wood arrows, you need a workbench.
Craft bow and arrows
To craft a crude bow which is the weakest form, you only need wood and leather scraps.
You should be able to get leather scraps from hunting certain animals.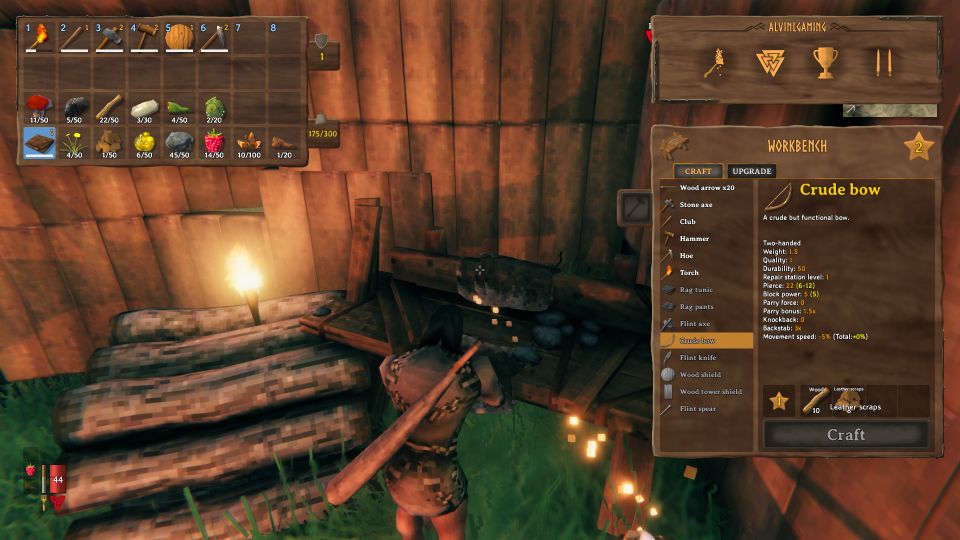 Once you have a bow, you can craft 20 wood arrows at a time. You only need 8 wood for it.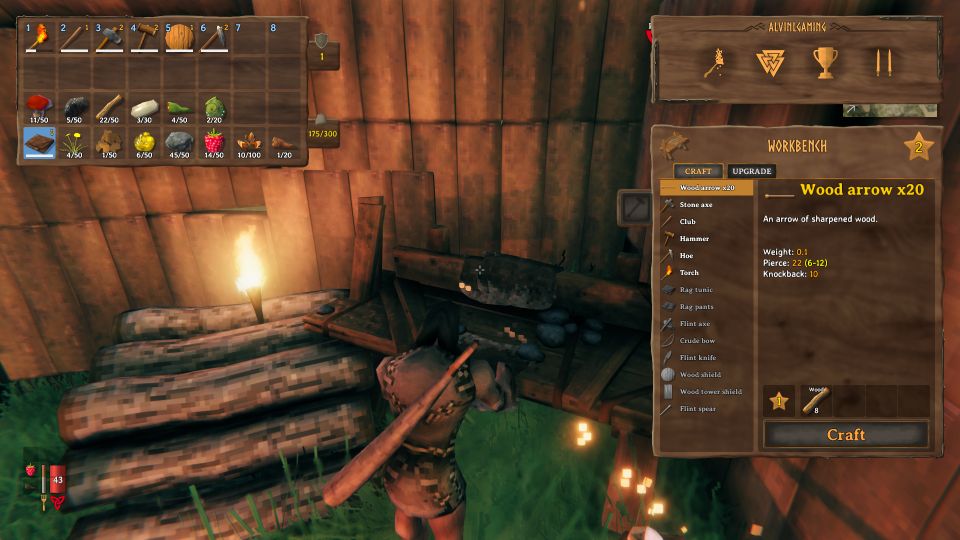 ---
Related posts:
Valheim: How To Upgrade Workbench To Level 2