Valheim is an early access game that was just released on Steam, although some people have tried it a few years ago.
It's basically a crafting survival game centered on the Vikings theme. You will start in the middle of nowhere and you have to make your own base.
To do so, you need a workbench first. Here's how you can make a workbench in Valheim.
Craft a wooden hammer
Before you can construct a workbench, you need to make a hammer.
A hammer only requires 2 stones and 3 wood.
Once you have a hammer, you need to equip it and hold it in your hand.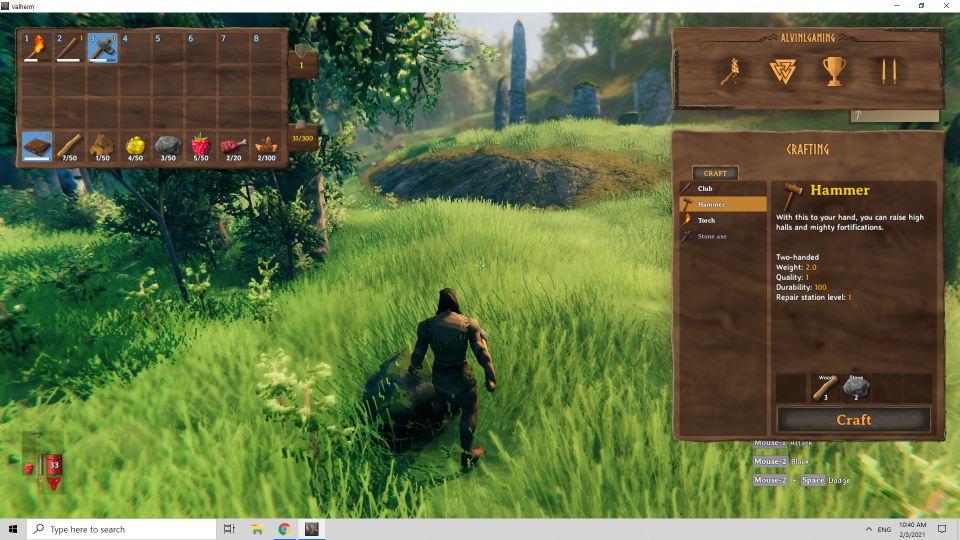 Craft a workbench
Right click when holding the hammer and you'll see some items you can craft.
Choose the workbench under the crafting section. You will need 10 wood for a workbench.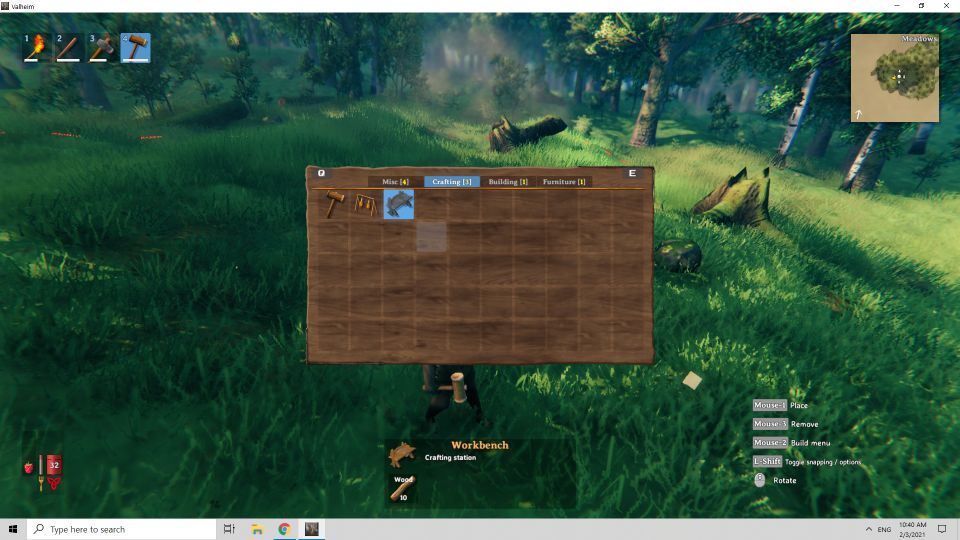 Place the workbench on the ground and you're done.