Valheim is an early access game that was just released on Steam.
It's basically a crafting survival game centered on the Vikings theme.
Here's how you can get wood early on in Valheim.
Pick up branches
One easy way is to pick up branches near your spawn point. You should find a couple of them around.
Destroy small trees
Before you've crafted a stone axe, you can also punch the smaller trees like in the image below.
It will take some time but you can get wood when the tree falls.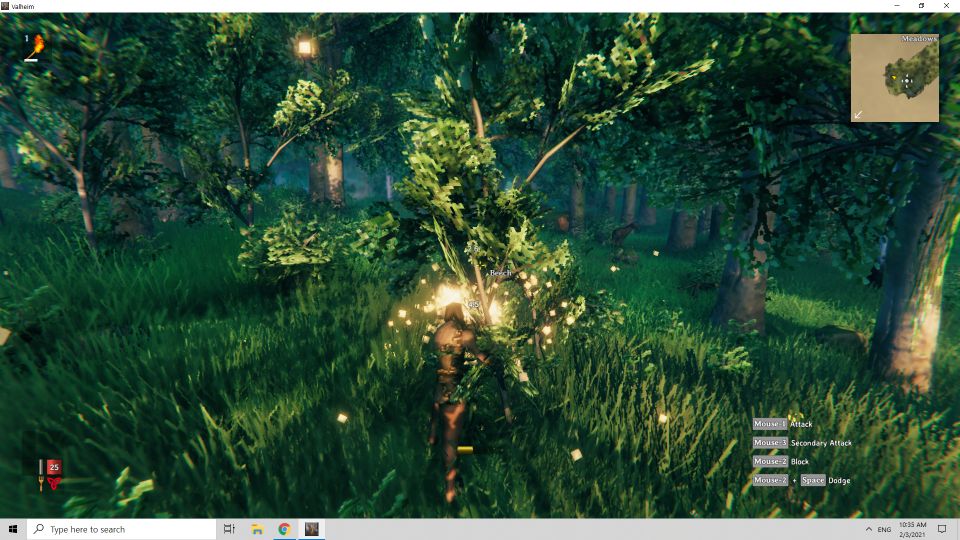 Cut bigger trees
After crafting a stone axe, you'll be able to then chop down bigger trees.
This includes the Beech tree.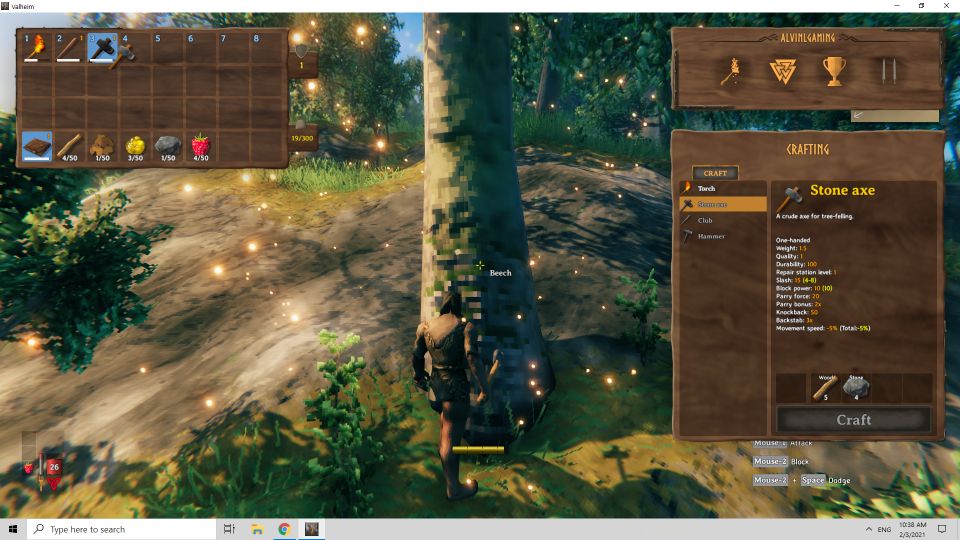 After chopping down the tree, remember to chop the stump as well for more wood.