Valheim is an early access game that was just released on Steam not long ago, but it's not entirely new since some people have played the game years ago when it was in development.
It's like an open world survival crafting game but it's set in Viking mythology.
Here's how you can get flint to make chopping block or a flint axe in Valheim.
How to get flint
Flint is like a type of stone that's different from the ones you see near your spawn point.
Flint is white in color and it's found near the river or sea.
You will see it either near the water or inside the water as shown in the image below.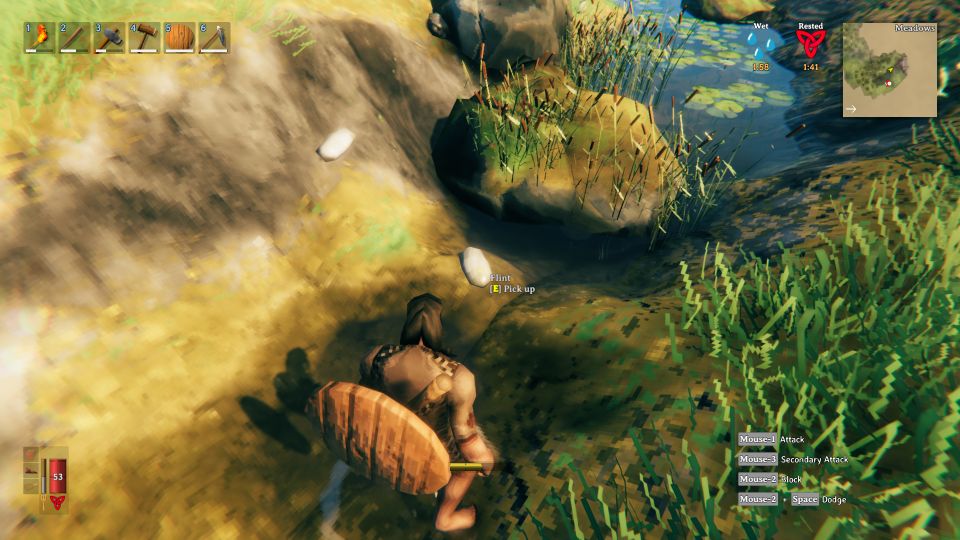 Once you have enough flint, you can craft other items.
---
Related posts:
Valheim: Where To Get Stones When You Can't Destroy Rocks