In Phasmophobia, you are given a set of default tools in the ghost investigation. However, you'll need to purchase some other items and tools to help the investigation go smoothly.
The video camera for detecting ghost orbs is provided but you'll need to buy your own tripod stand.
Here's how you can set up the video camera with the tripod in Phasmophobia.
Purchase tripods
You may need more than one tripod each job. Each tripod costs only $25.
If you're playing with professionals, then they may bring all of the equipment for you.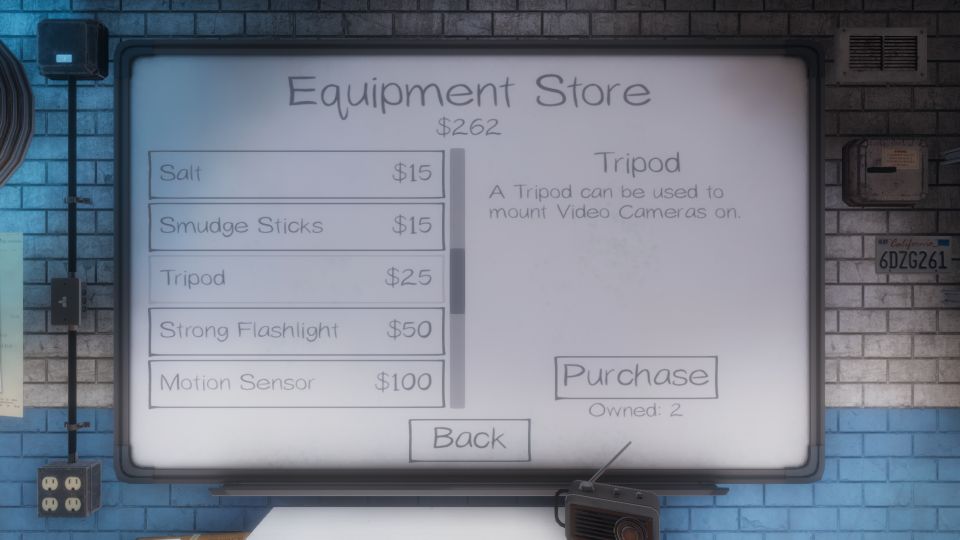 How to set up camera on tripod
Take the video camera from the van's rack and turn it on first (just in case you forget later). Right click to turn it on. You'll see the green light when it's on. You have to differentiate the video camera from the photo camera which is silver / white in color.
To place the video camera on the tripod, you need to press "F".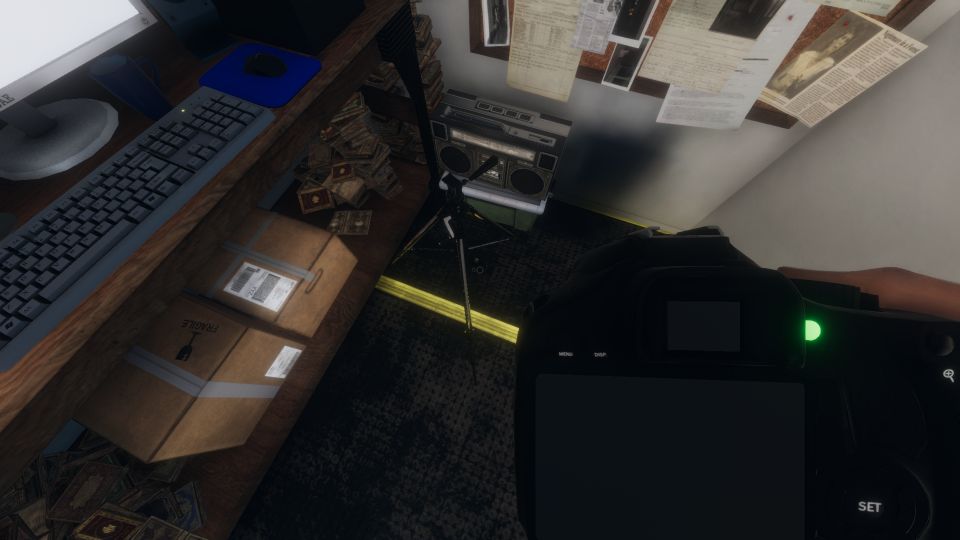 Then, pick up the tripod attached with the camera. When you're holding the tripod, you can't change to another item because you'll drop the tripod.
Once you've found the room where the ghost probably is, place the tripod at one corner of the room or anywhere with a good view of the room. To place the tripod, just look down and drop it (press "G"). Looking down is just to make sure you're accurately placing it.
You should aim to have a wide view of the area / room as you'll need to look for ghost orbs. Ghost orbs are easily missed if you place the camera at a bad angle.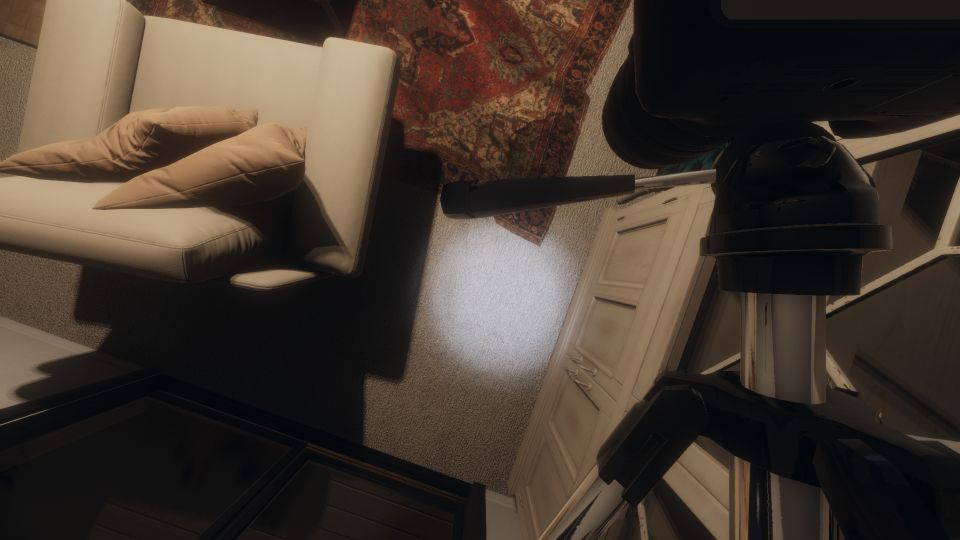 Once you've placed the video camera, switch off the lights in the same room.
Go back to the van to monitor the area using the night-vision mode. If the lights are on, it will be too bright to see anything.
To be sure, you can place a couple of video cameras in the area to find for ghost orbs.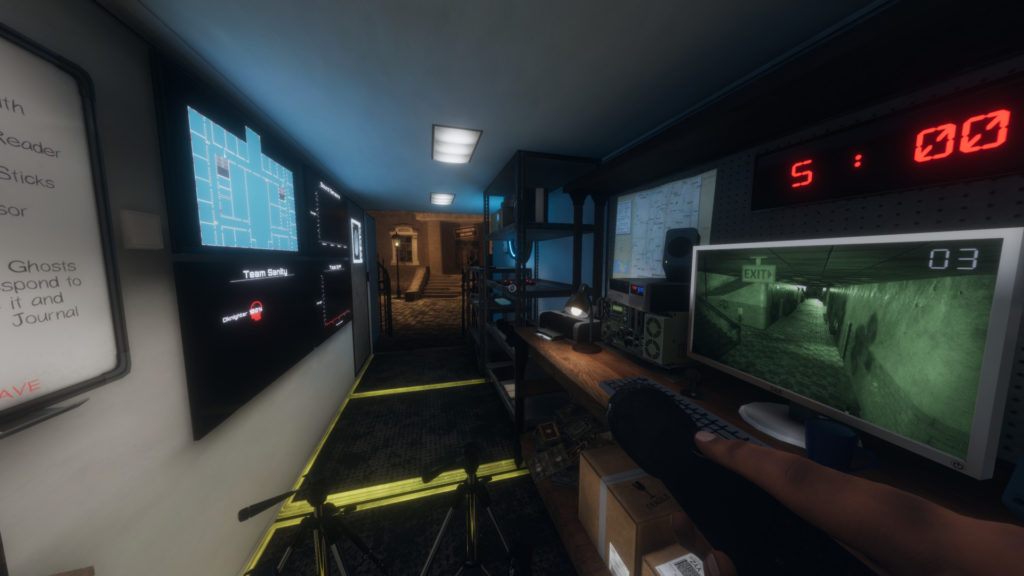 Is a tripod required?
Without a tripod, your camera will be placed too low on the floor and you may miss orbs.
However, certain rooms have items like shelves or tables that you can place the camera on.
To be safe, always have a tripod with you.
---
Related posts:
Phasmophobia: All Types Of Ghosts (Strengths And Weaknesses)