Fragile Delivery 2 is a side quest you'll receive in the village in NieR Replicant 1.22.
Your objective is to deliver a fragile package to the tavern in Seafront.
Here's a walkthrough of Fragile Delivery 2 in NieR Replicant.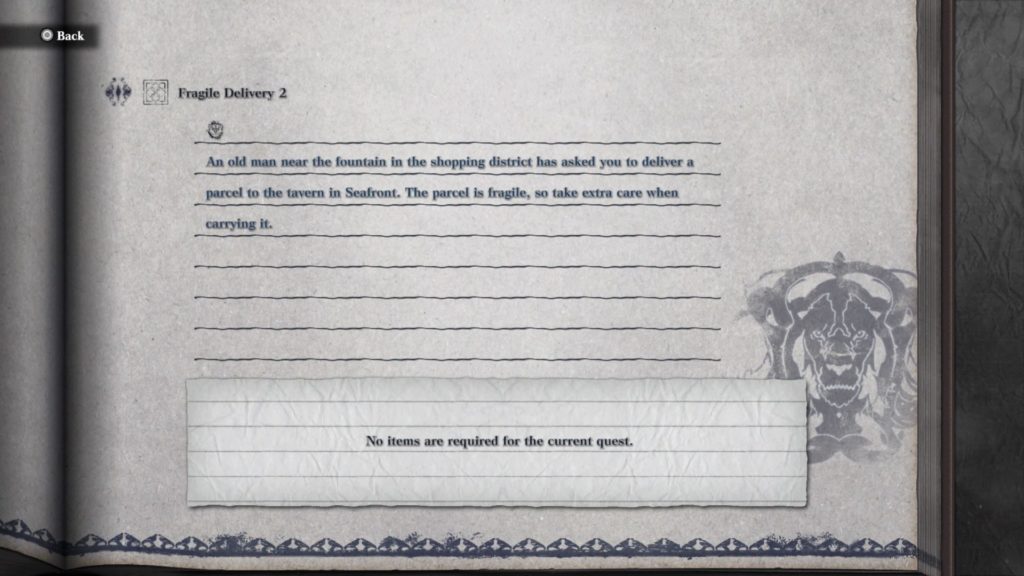 Deliver the package to Seafront's tavern
Like the previous delivery quest, it is so much easier to do it if you have a wild boar mount.
To avoid destroying the package, don't take damage, don't dodge and don't sprint with the boar and hit a wall.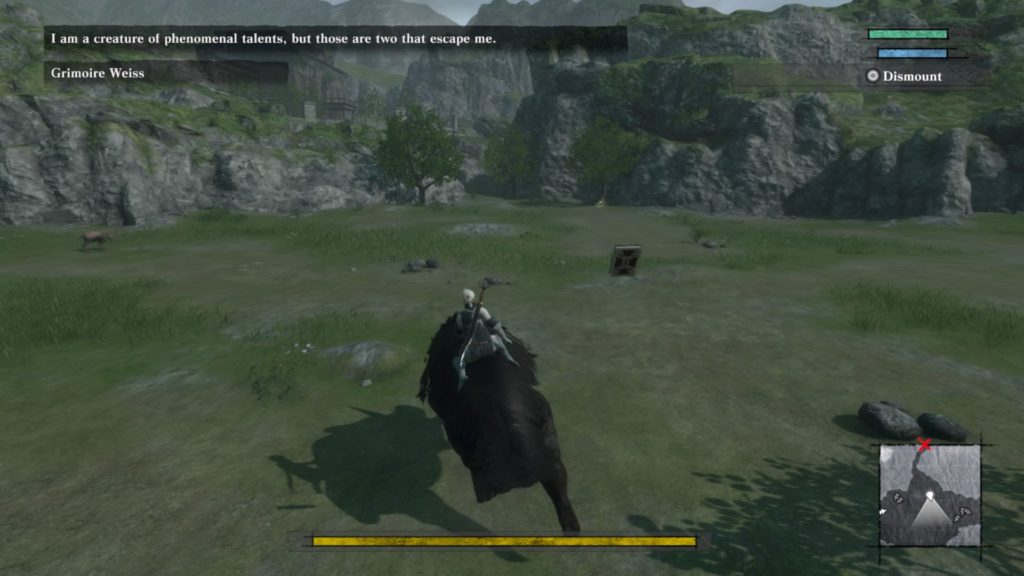 The tavern is closer to the sea. Enter the tavern to deliver the package.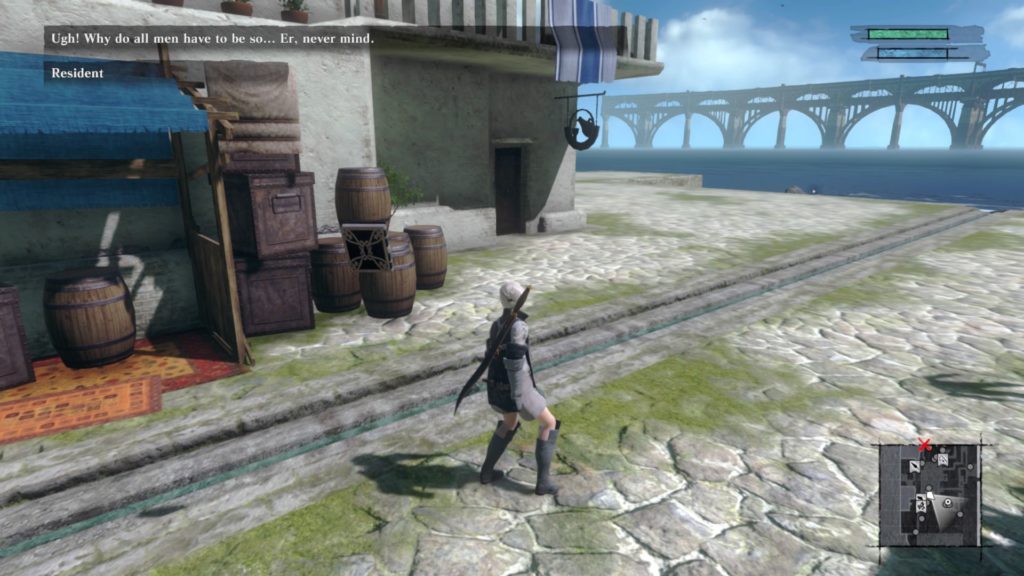 Return to the oldie at the marketplace's fountain to receive your reward of 1,500 gold.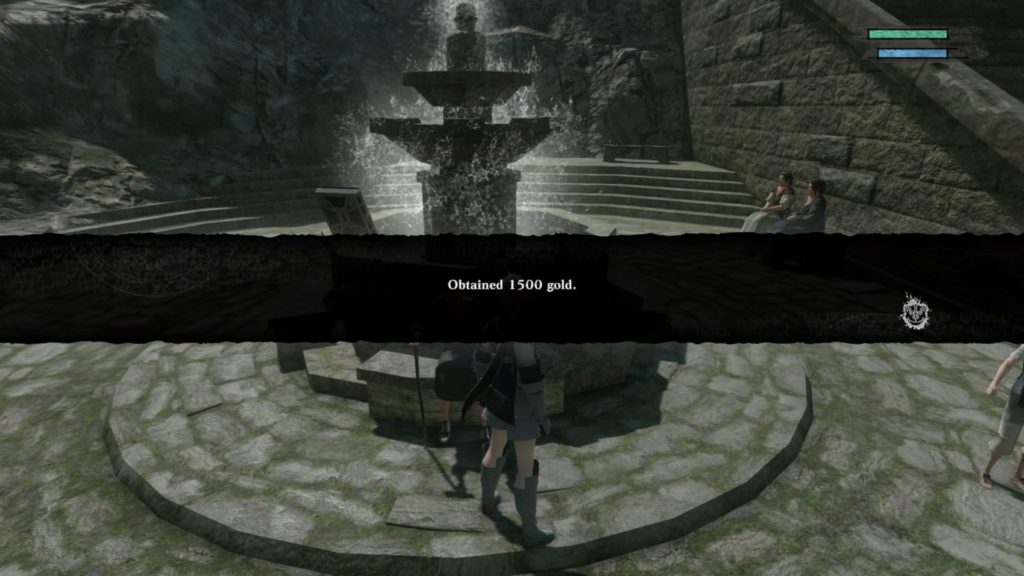 ---
Related posts:
NieR Replicant: Where To Find Mouse Tails And Lizard Tails