A Child's Final Chance is a side quest in NieR Replicant version 1.22.
Your objective is to find out why the grocer's child has become ill and help the child.
Here's a walkthrough of A Child's Final Chance in NieR Replicant.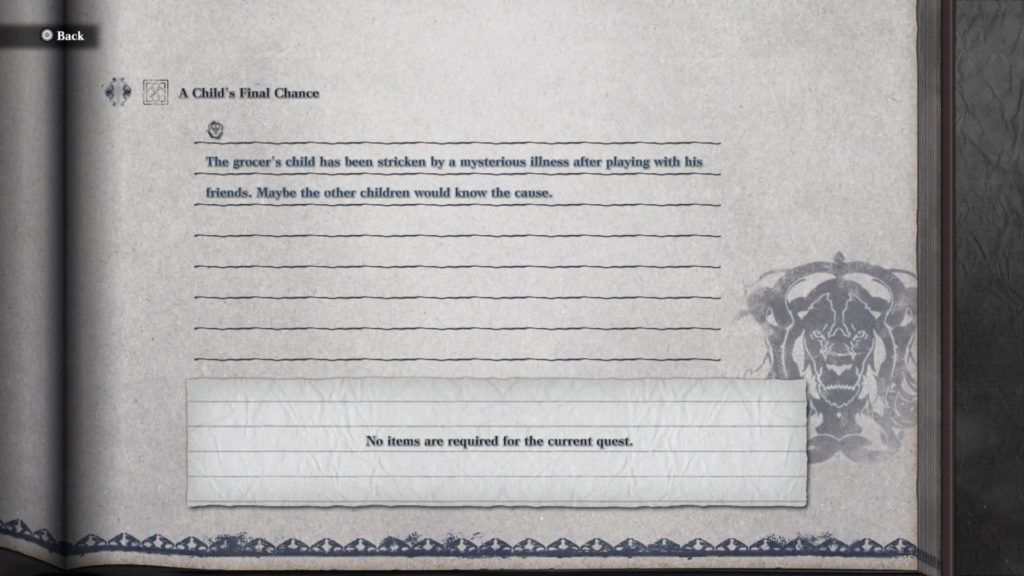 Obtain clues
You'll first be asked to gather clues on what the child did. Talk to the children in the market to get hints.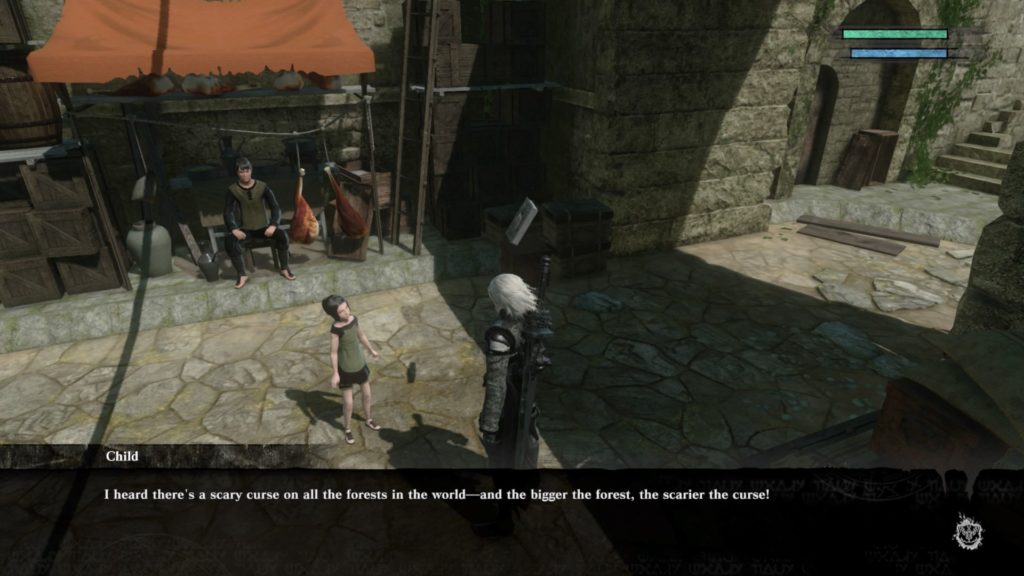 You'll basically learn that the child may have been cursed by the Forest of Myth.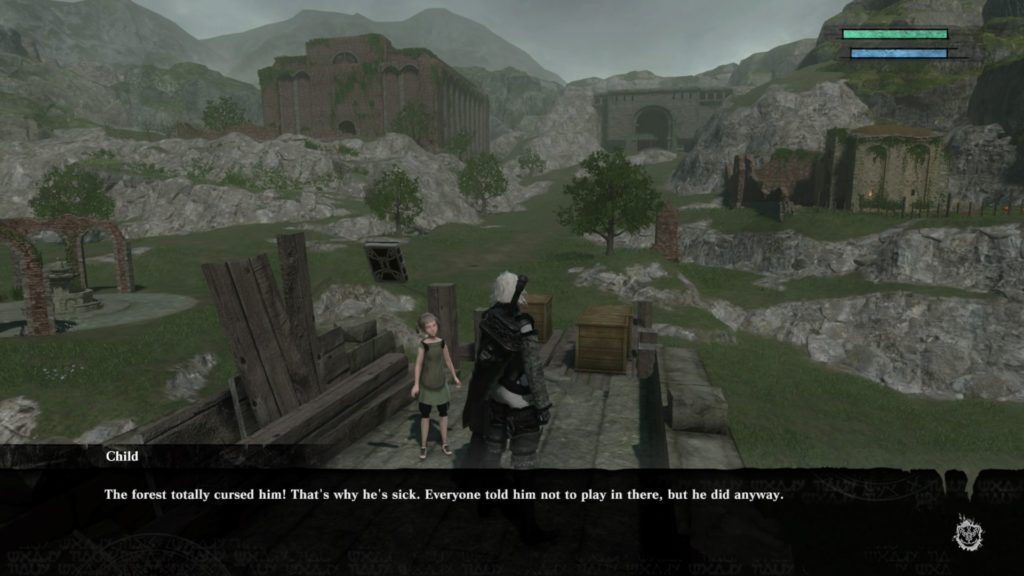 Head to the Forest of Myth
Next, go to the Forest of Myth. Walk towards the Divine Tree and pick up the berries from the ground.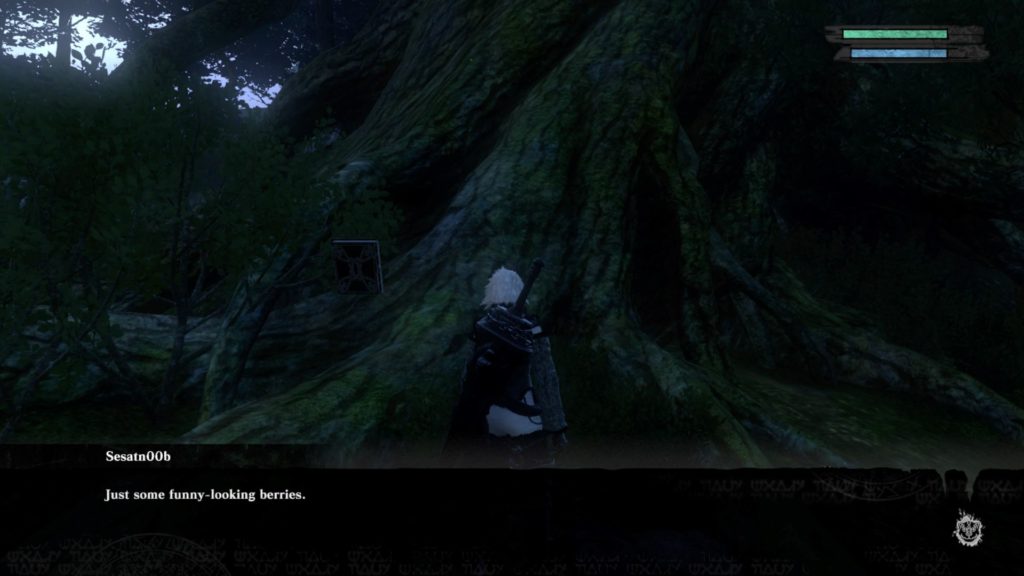 As you're leaving the forest, Kaine will ask you about the berries. Your character will try it himself and gets sick.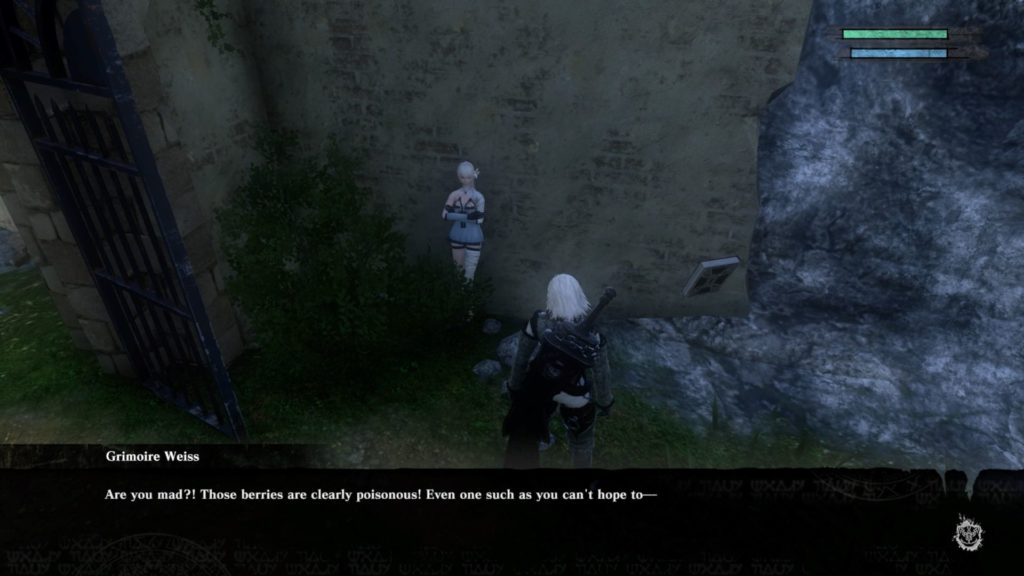 Give the antidote
Head back to the grocer and give her the antidote. You'll earn 10,000 gold.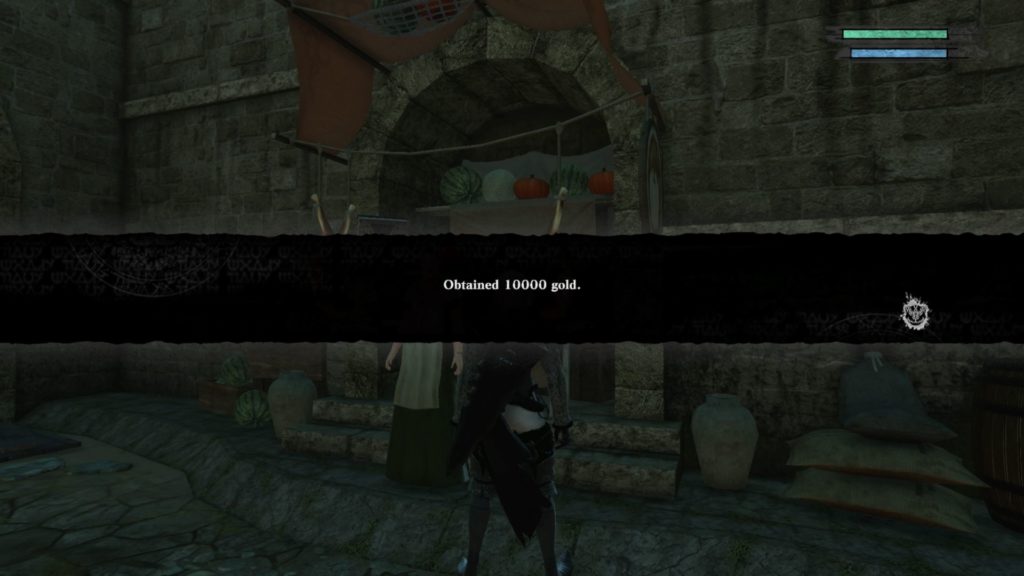 ---
Related posts:
NieR Replicant: The Damaged Map Quest Walkthrough
NieR Replicant Version 1.22: How To Exit The Lost Shrine Map