At some point of the story in NieR Replicant version 1.22, you will discover a new shipwreck at the beach in Seafront.
You'll have to investigate the area and there'll be a boss fight at the end of it.
Here's a walkthrough of the shipwreck at Seafront in NieR Replicant.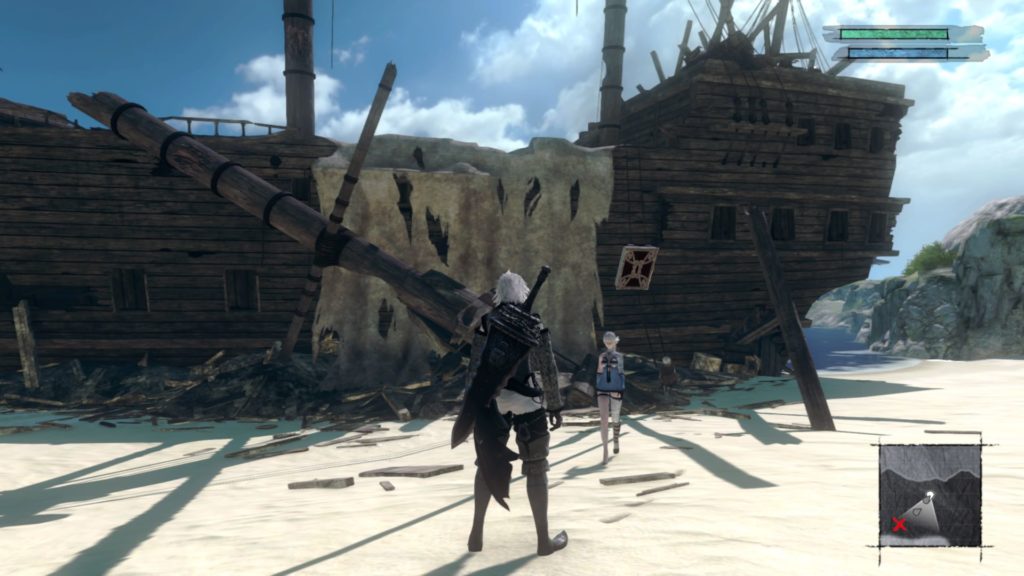 Enter the ship
To enter the ship, examine the hole at the side of the ship which is patched by wood.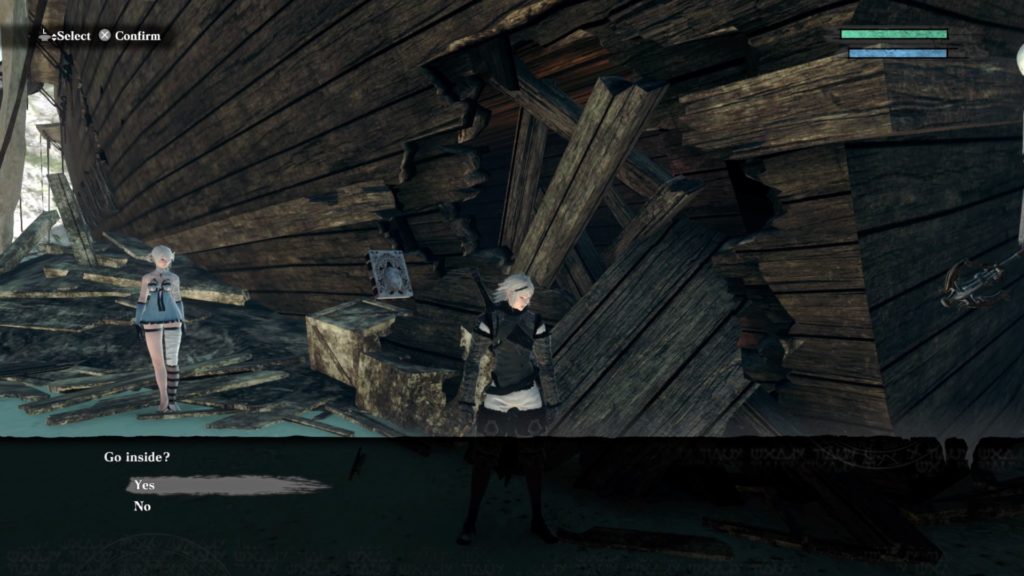 Get the Hold Key
It will be quite dark as you enter. Head towards the right.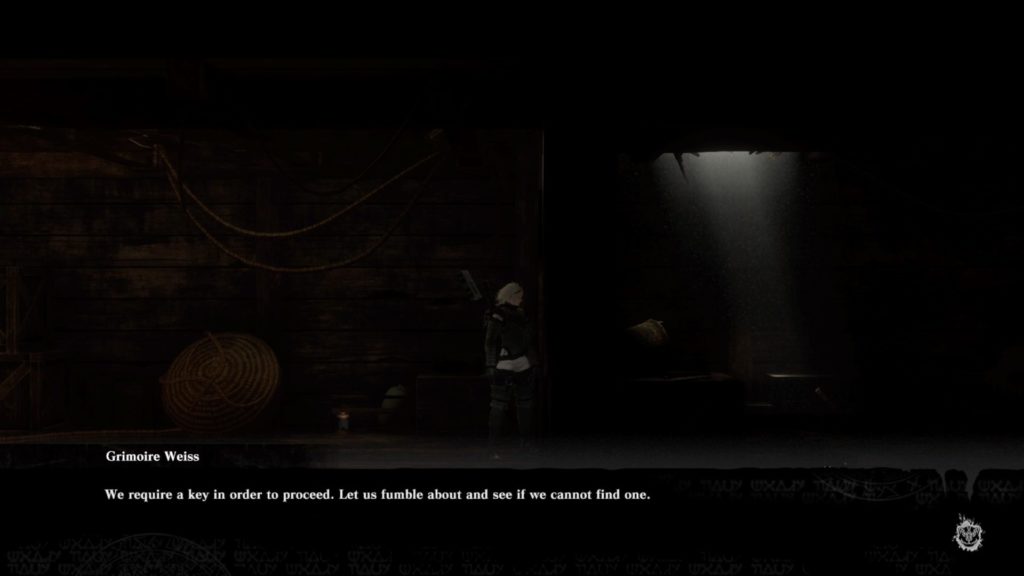 The door will be locked. Pick up the lantern first and then follow the ghostly girl into the room.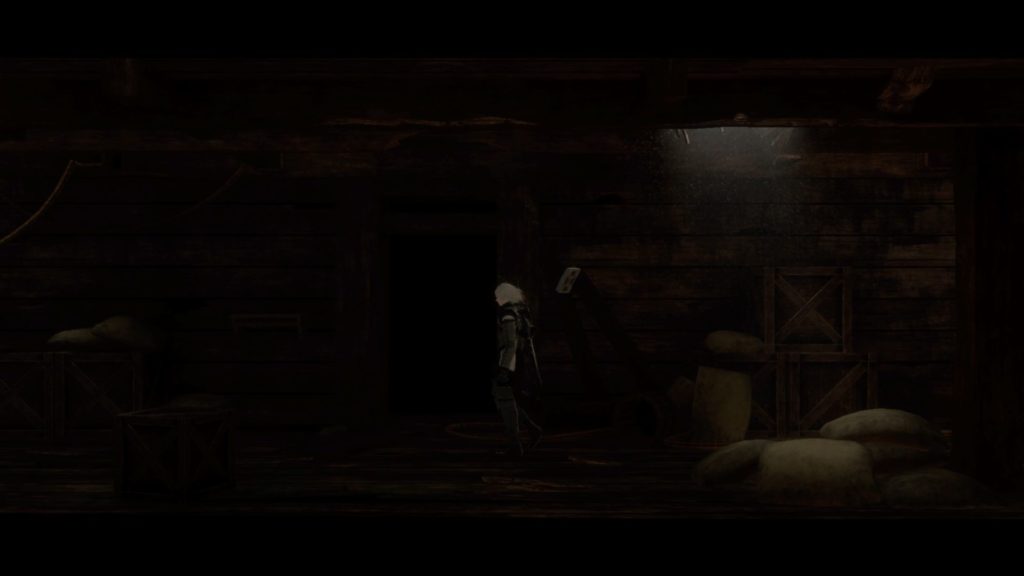 Inside, you'll find a Hold Key.
Get back to the locked door to open it.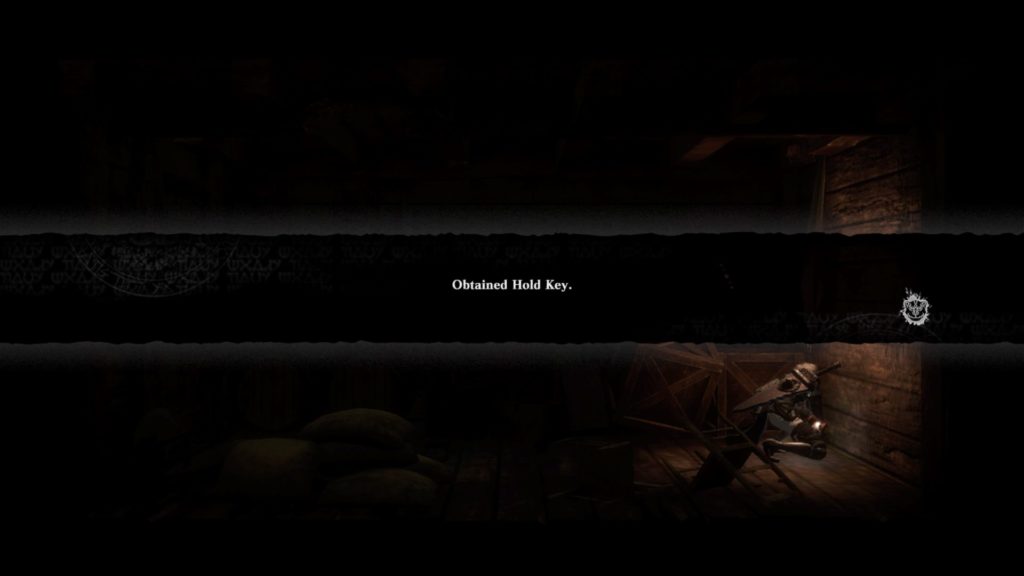 Get the Passageway Key
In the next area, you need a Passageway Key.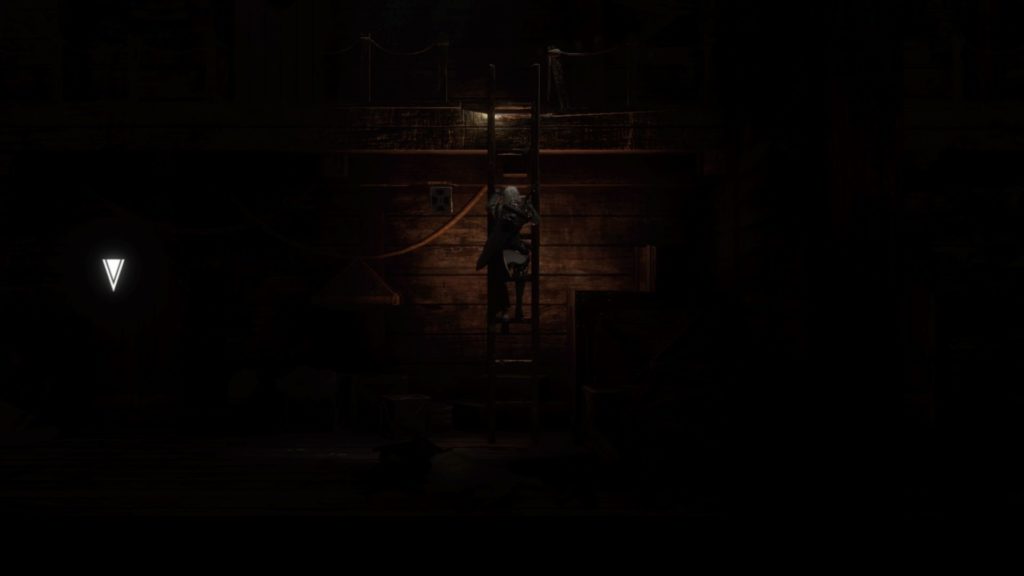 Go upstairs and you'll see a shelf blocking your way. Pull it towards the right side.
Then, enter the nearby room.
Inside the room, interact with the white vase on the shelf to open a hidden path. Go through the path.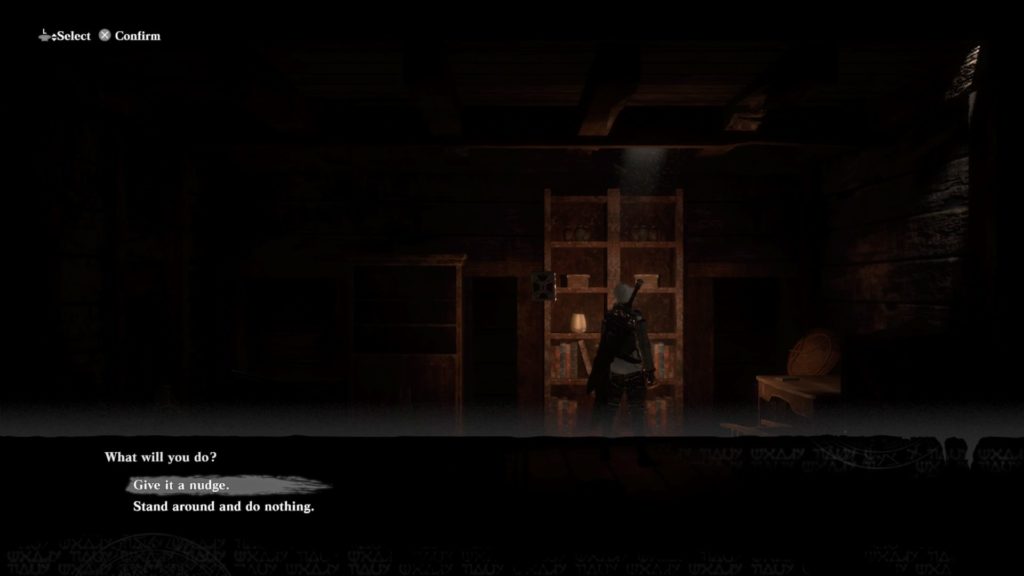 You'll then find yourself on the left side of the shelf earlier. Pick up the Passageway Key.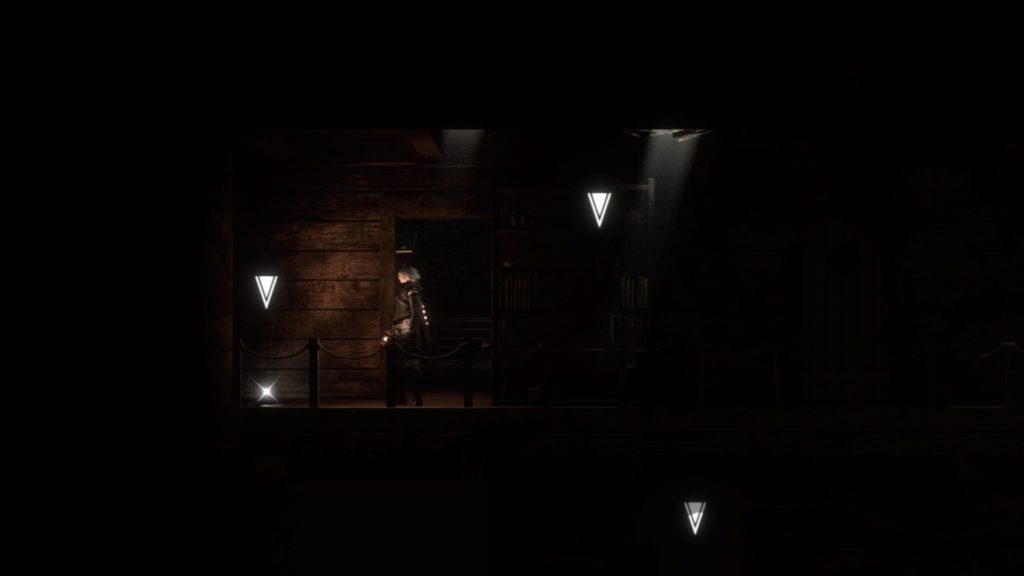 Get back to the right side and use the key.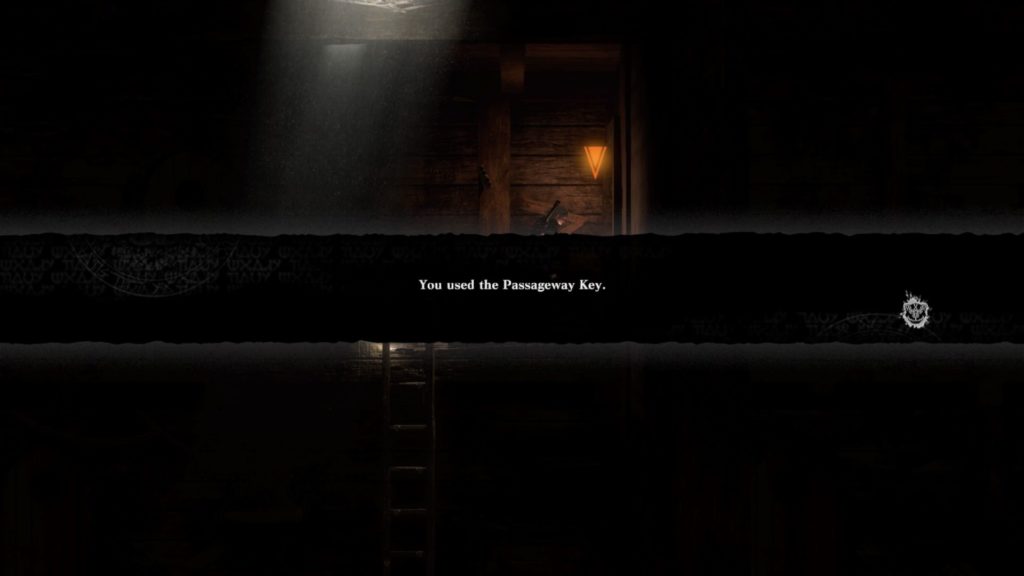 Find the lantern
In the next area, keep investigating until you find yourself falling to a pitch-black room.
Move around until the arrow prompt appears. Pick up the lantern.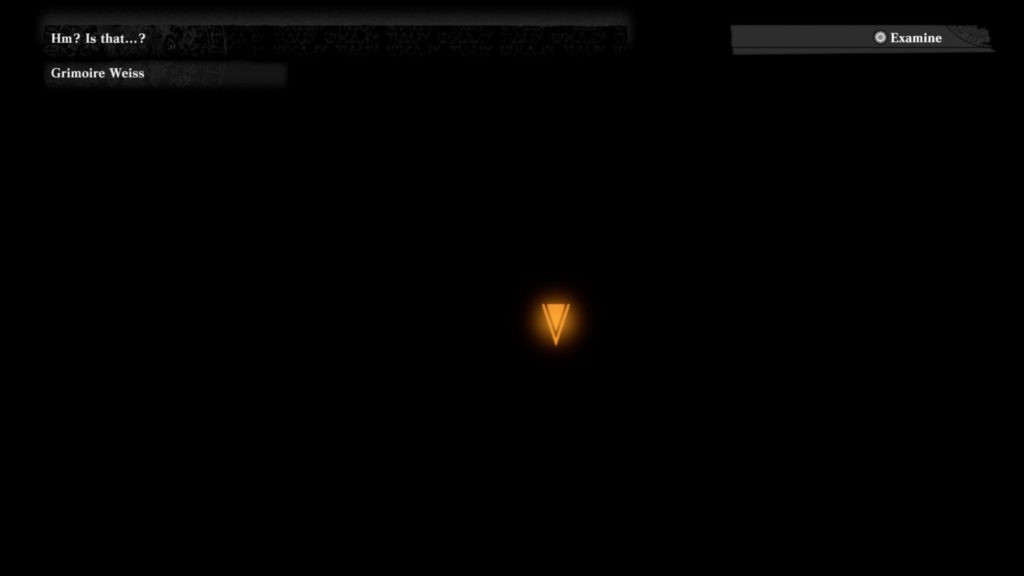 Climb up the ladder and you'll be reunited with Emil and Kaine.
Save the game
You will then see a postbox for you to save the game. When you're ready for the boss, enter the room.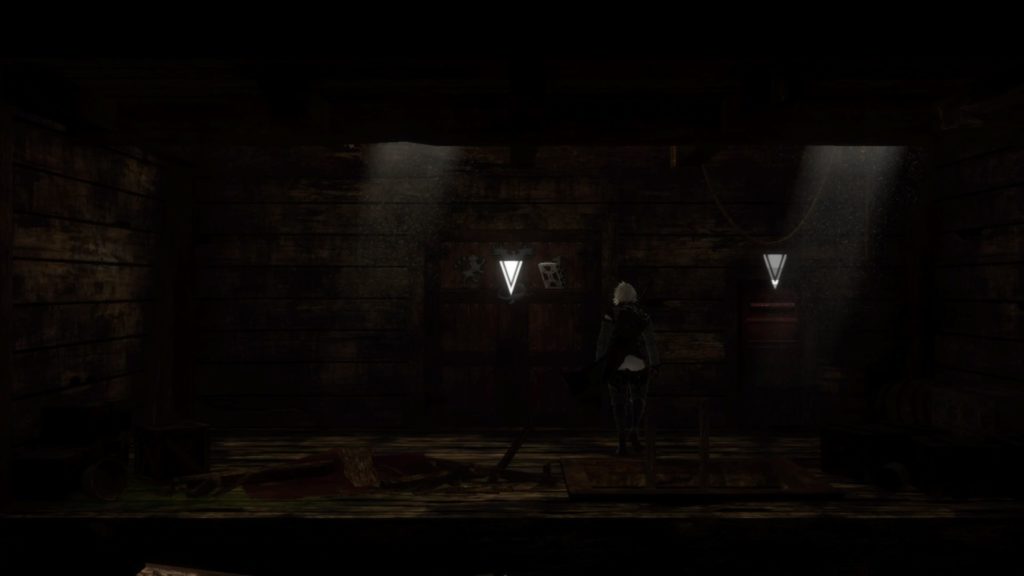 Escape the ship
After the cutscene, run towards the left to escape the ship. Destroy the tentacles blocking your way.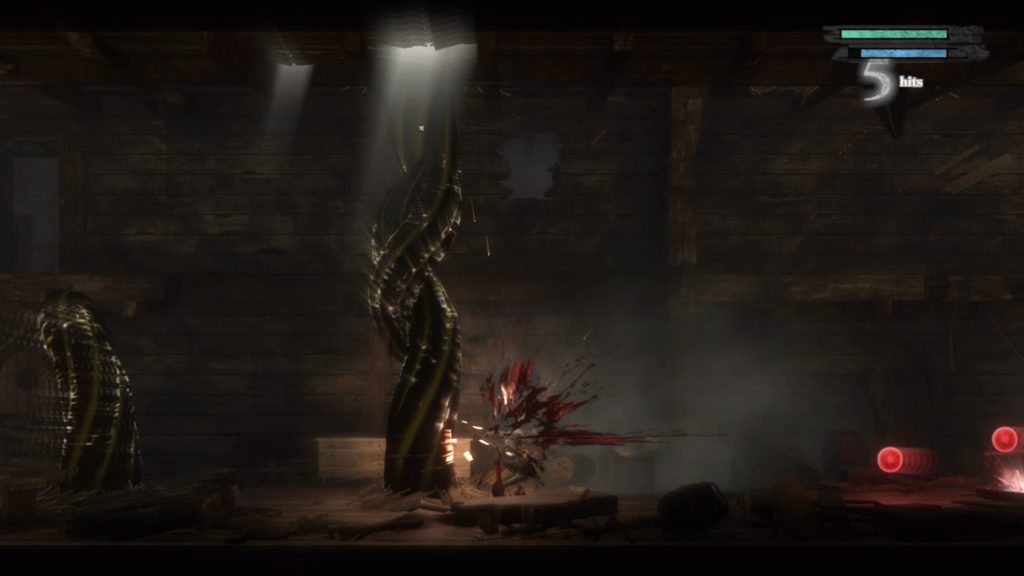 Defeat the boss
You'll learn that the small girl is actually a huge Shade. Dark Blast will come in handy here.
Destroy both the arms.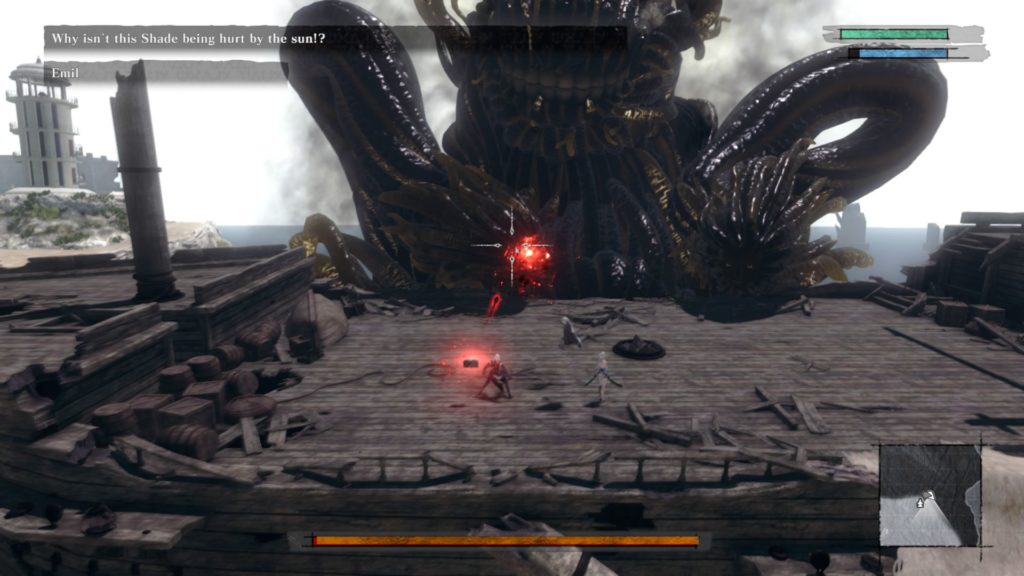 After beating the boss in the first stage, the boss will turn into a much bigger Shade.
Like before, use Dark Blast.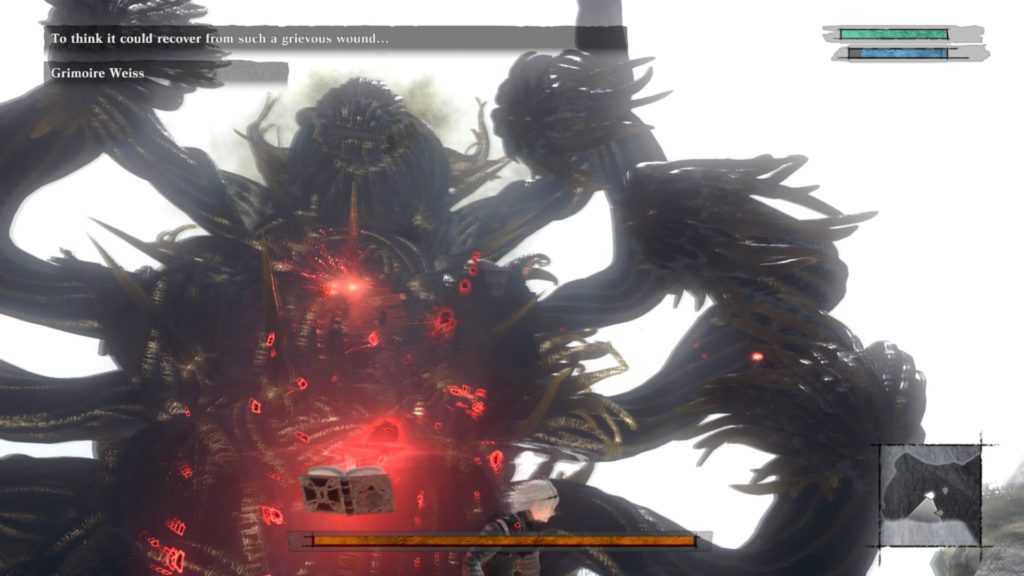 If the hand comes to the ground, you can melee it.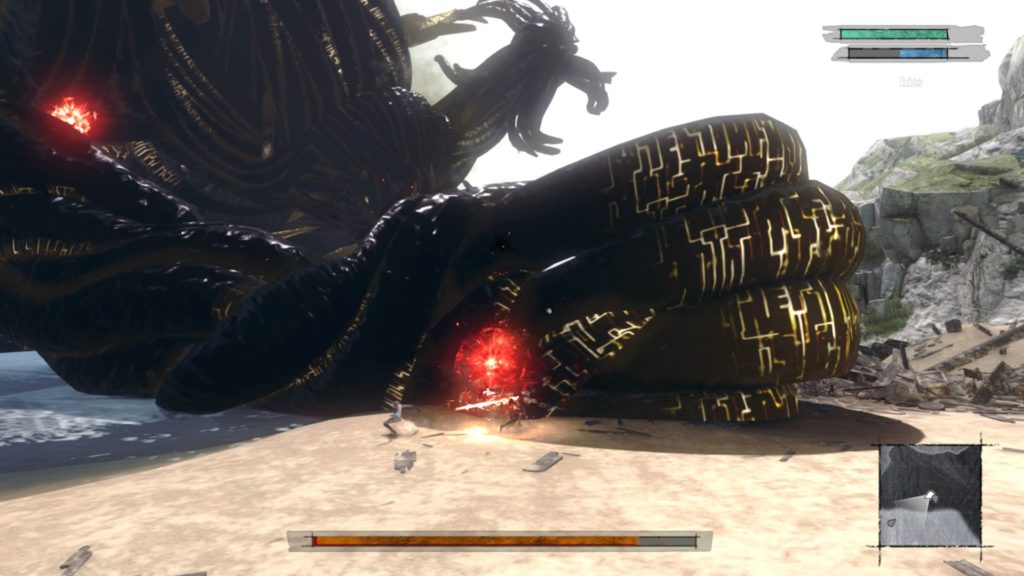 After some time, the boss will prepare for a blast attack. Keep using Dark Blast to attack the head.
Failing here is probably intended by the story.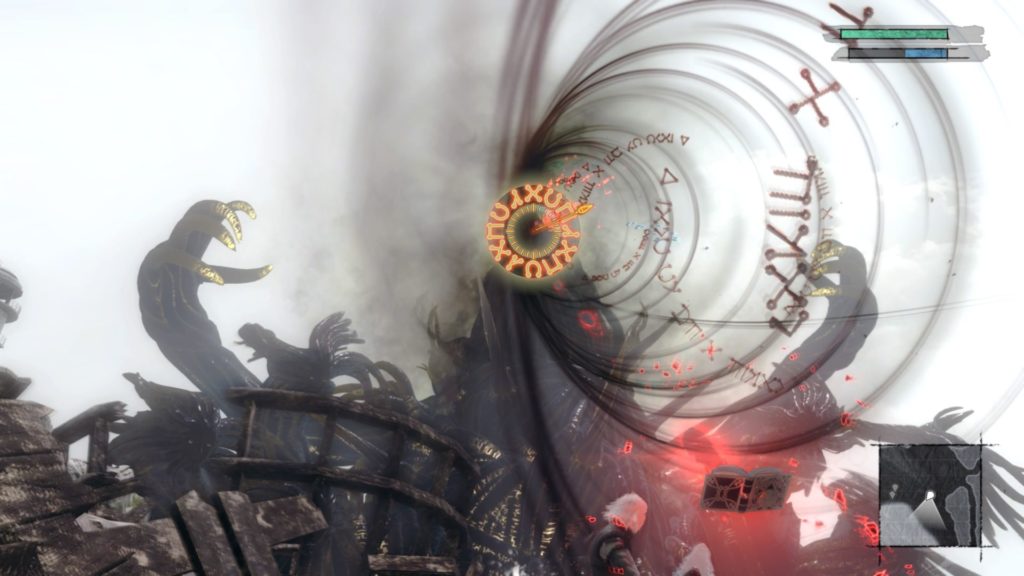 Finally, you have to use the Dark Lance to attack the head.
The fight ends here.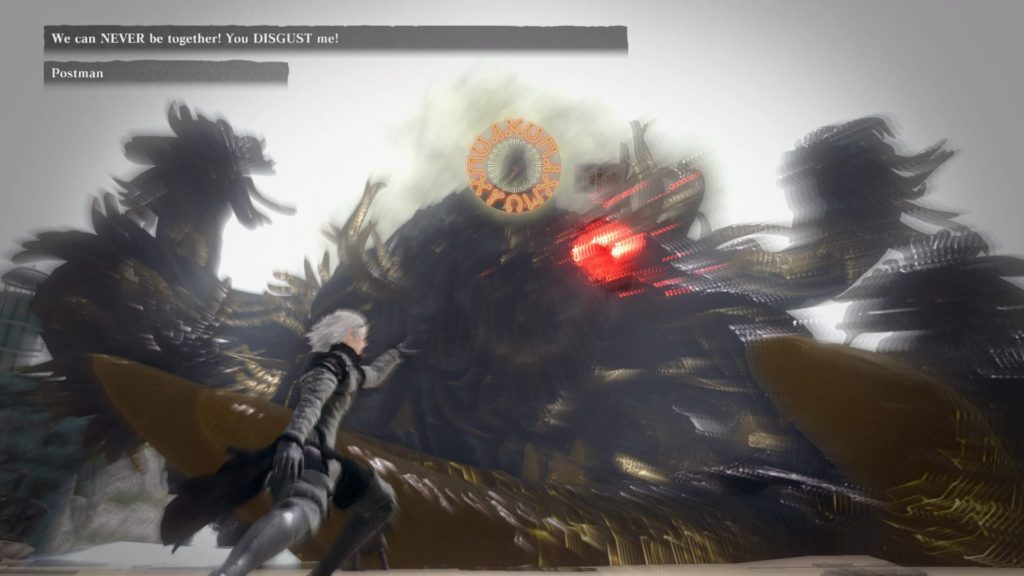 Tell the truth or lie
Here, you can choose to tell the truth about her husband's death. The choice probably doesn't matter for the story of the game.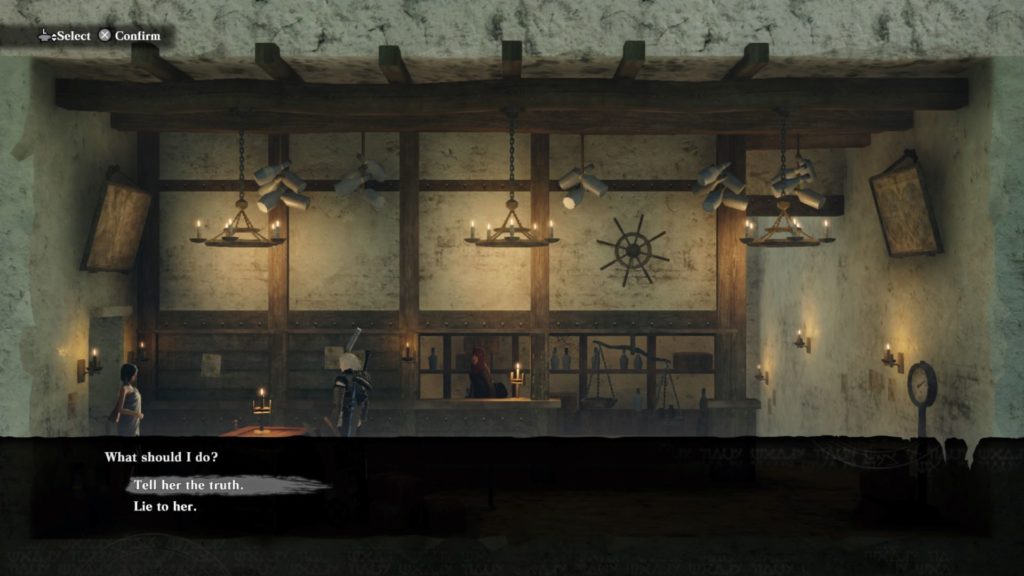 ---
Related posts:
NieR Replicant 1.22: A Child's Final Chance Quest Walkthrough