Johnny Silverhand is one of the main characters in Cyberpunk 2077.
In the game, you will also be introduced to his iconic Porsche. It accelerates quickly but has a low maximum speed.
Here's how you can unlock Johnny's Porsche in Cyberpunk 2077.
How to get Johnny Silverhand's Porsche
Before you can unlock his ride, you need to first reach Act 3 of the game. Towards the end of Act 2, agree to help Johnny during the Tapeworm job to contact Rogue regarding Smasher.
You will then get the side job titled Chippin' In.
During the job Chippin' In, you will come across a decision to either [draw weapon] or [put weapon away] with regards to Grayson.
If you choose to put weapon away and hear him out, he'll agree to give you something special. He gives you an access card that opens a container. I'm not sure if you can get it regardless of whether you kill him or not.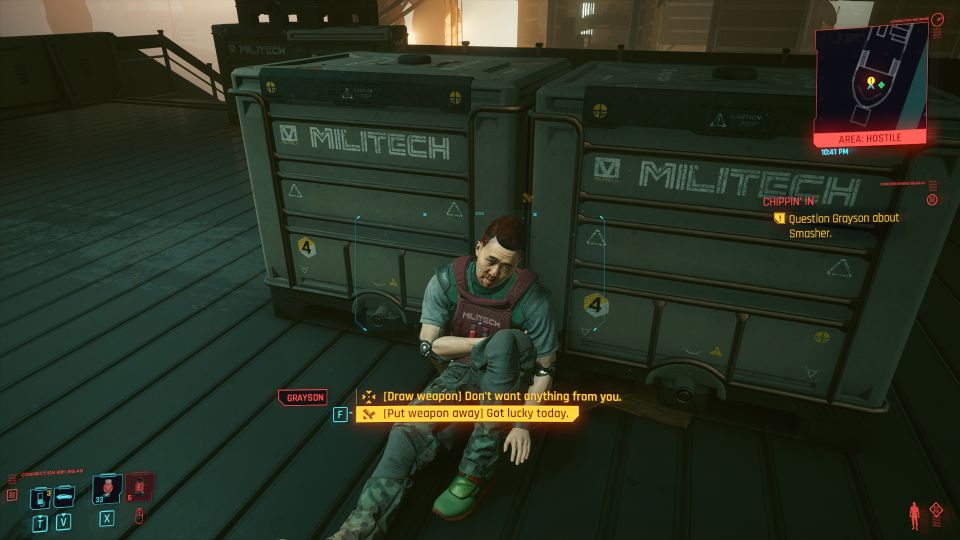 In any case, you will have to lower the container using the crane.
Open the container and you'll find the iconic Porsche.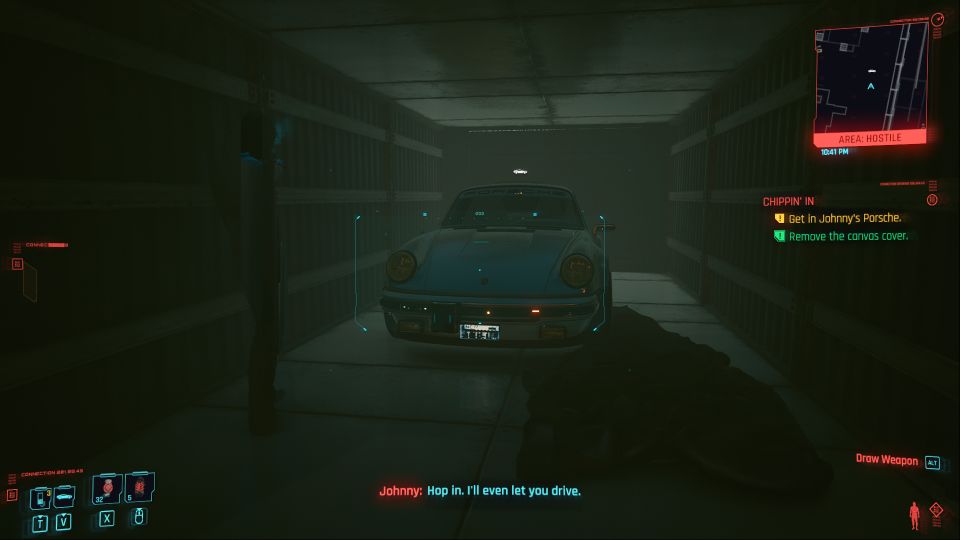 ---
Related posts:
Cyberpunk 2077: The Beast In Me (The Big Race) Walkthrough
Cyberpunk 2077: Flight Of The Cheetah Walkthrough
Cyberpunk 2077: Both Sides, Now (Mission Walkthrough)