Flight of the Cheetah is a gig in Martin St. in Cyberpunk 2077.
Your objective is to help escort Hwangbo to the nomads.
Here's a walkthrough of Flight of the Cheetah in Cyberpunk 2077.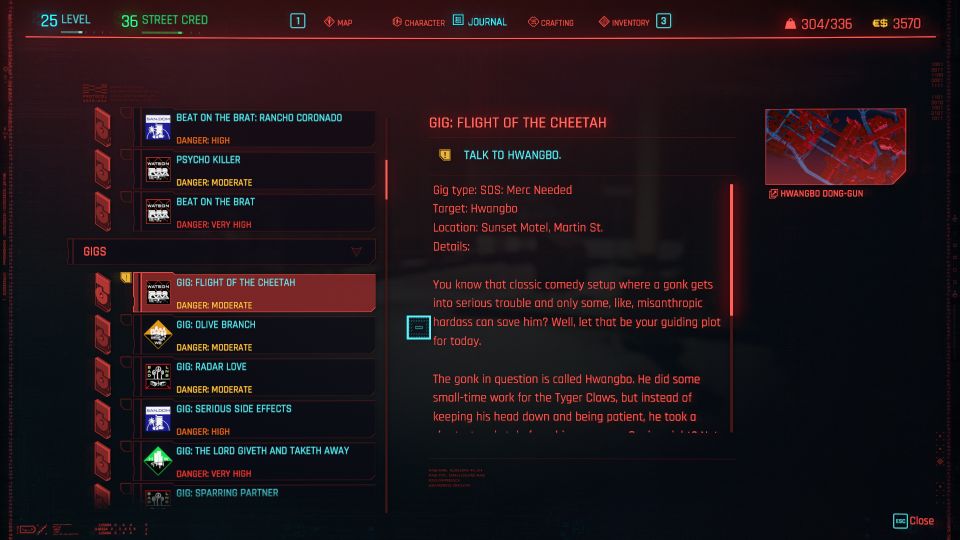 Talk to Hwangbo
Head to Sunset Motel in Martin St. of Northside. The location is marked on the map.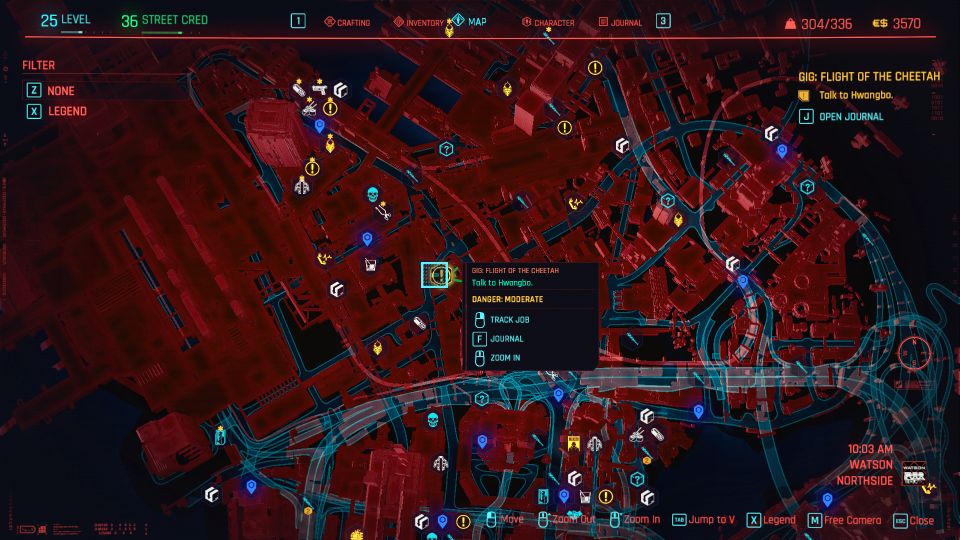 You will find him in a room at the upper floor of the motel. Talk to him.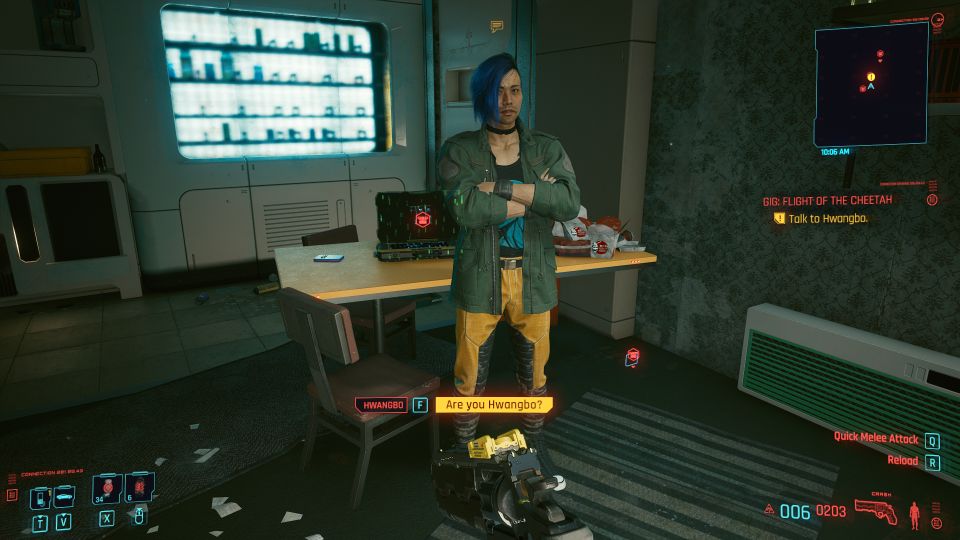 Escort him out
You'll need to escort him out and there'll be some Tyger Claws in the area. There may be a bug here as he didn't follow me at all.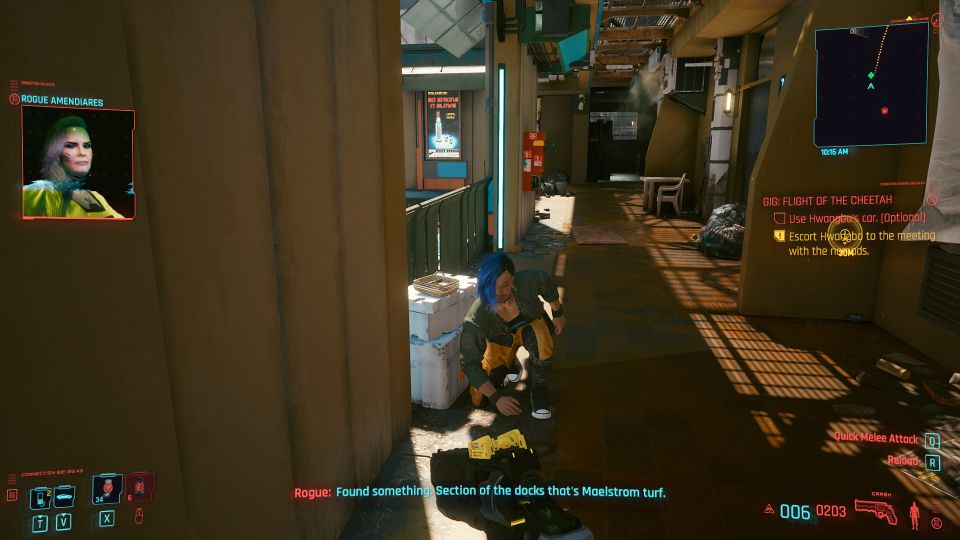 What I did was just exit the building and call my own car.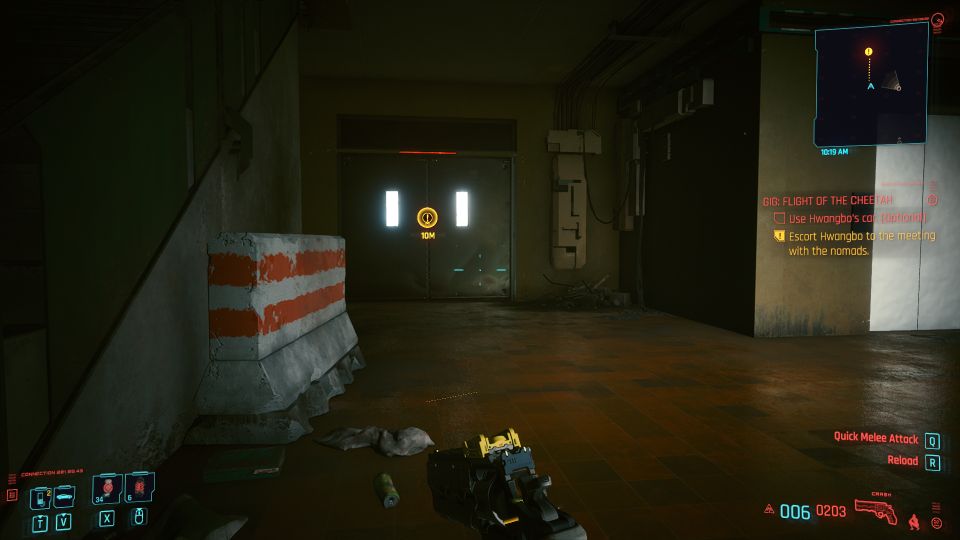 Once I entered the car, he somehow appeared beside me.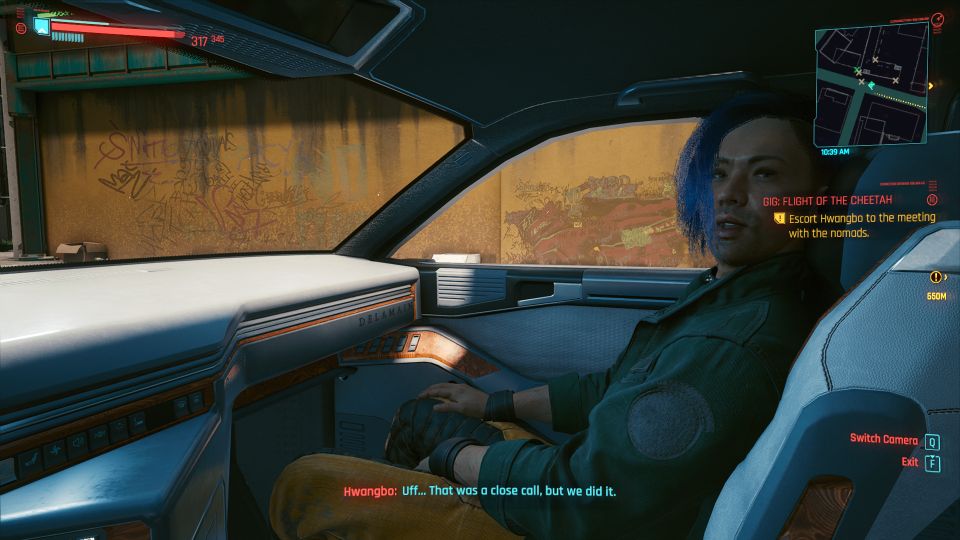 Get to the meeting
Head to the meeting area as marked on the map.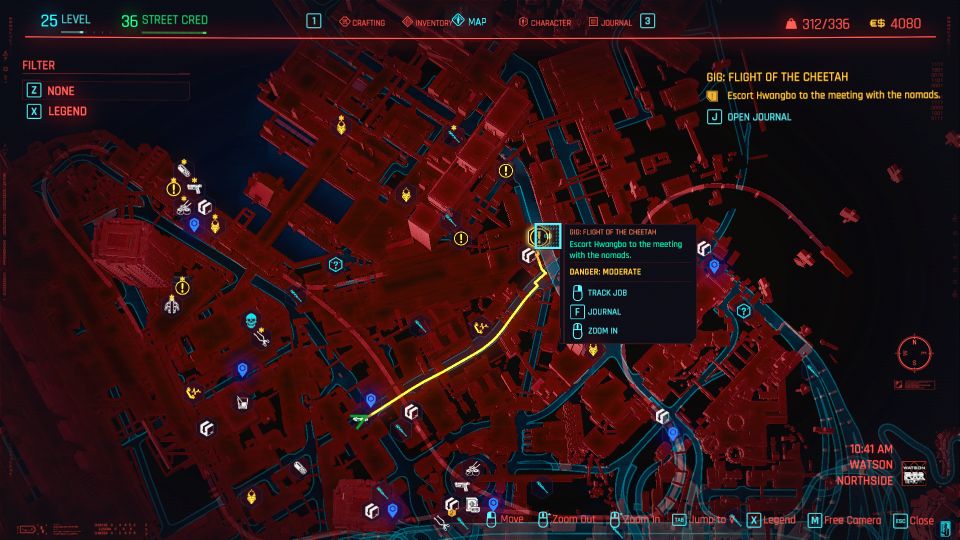 Park the car near the nomads.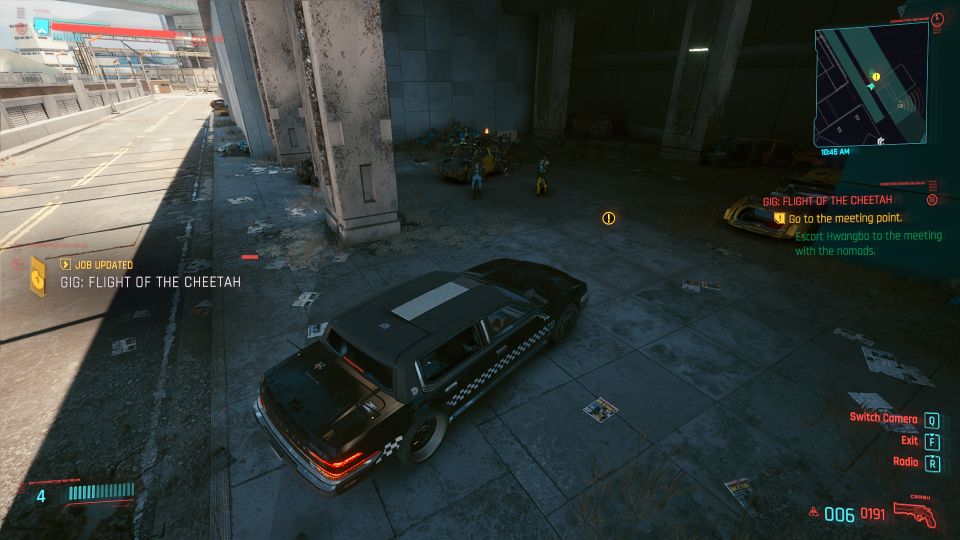 He will be worried about meeting the nomads. Just tell him Regina knows what she's doing and he'll leave.
The gig ends here.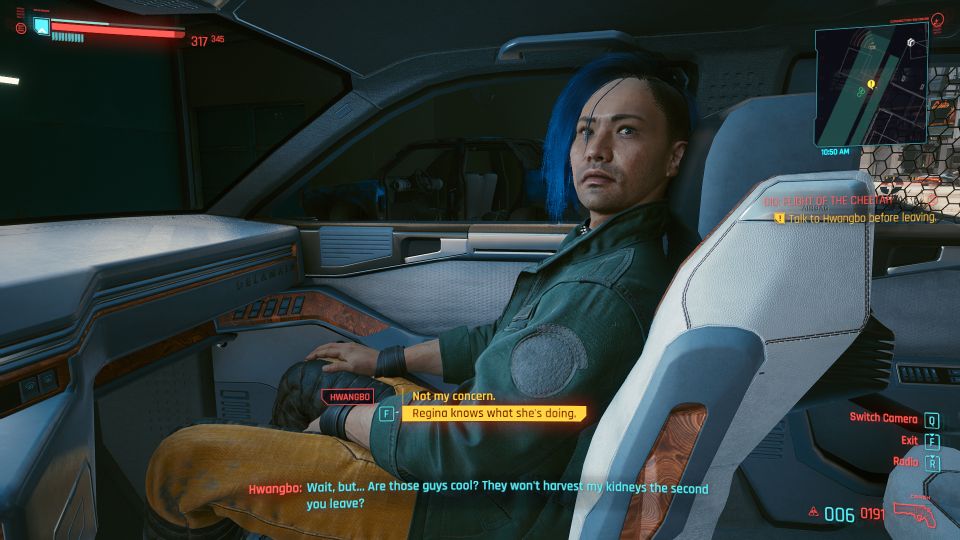 ---
Related posts:
Cyberpunk 2077: Both Sides Now (Mission Walkthrough)
Cyberpunk 2077: Search And Destroy Walkthrough
Cyberpunk 2077: Play It Safe (Mission Walkthrough)