Both Sides, Now is a side mission / job in Cyberpunk 2077.
Your objective is to find out what happened with Judy.
Here's a walkthrough of Both Sides Now in Cyberpunk 2077.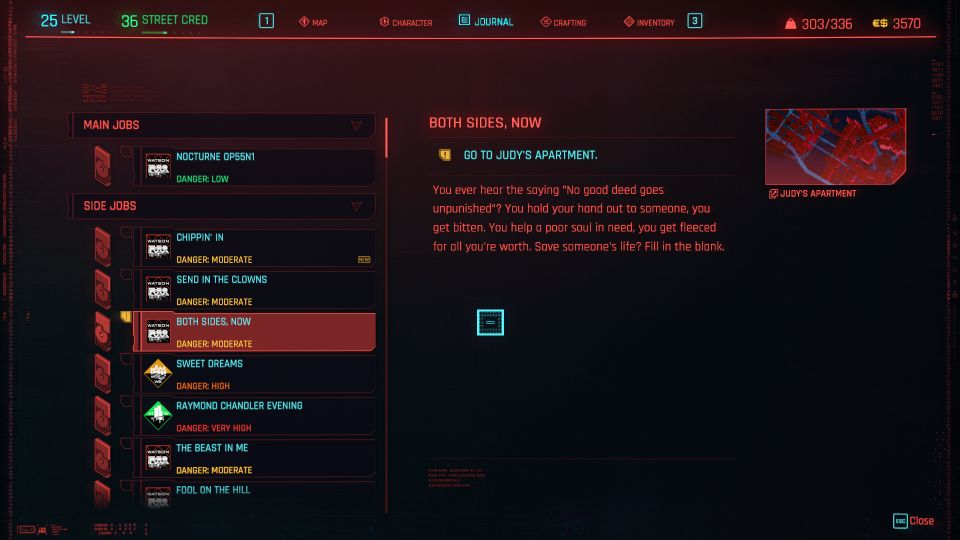 Go to Judy's apartment
Head to Judy's apartment in Kabuki as marked on the map.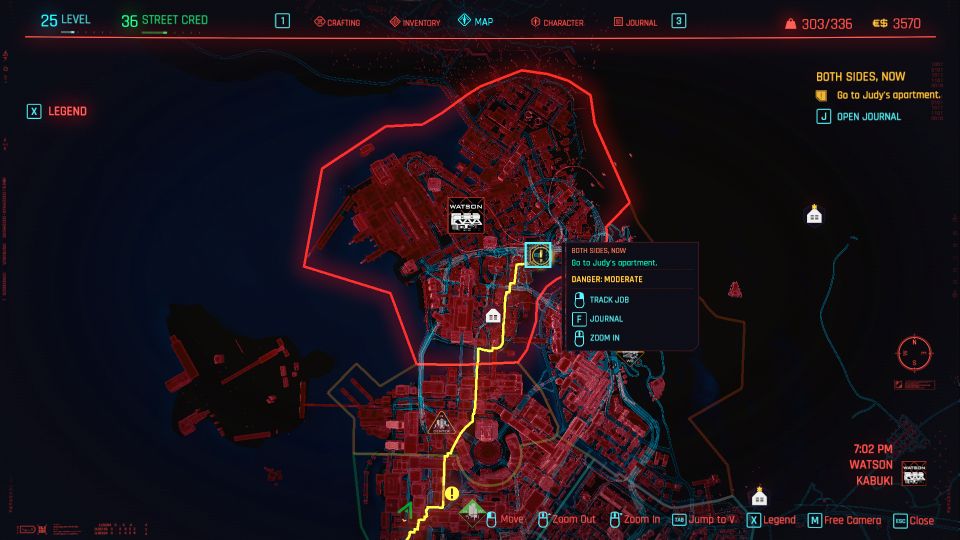 Enter the apartment from the front door. Enter the bathroom.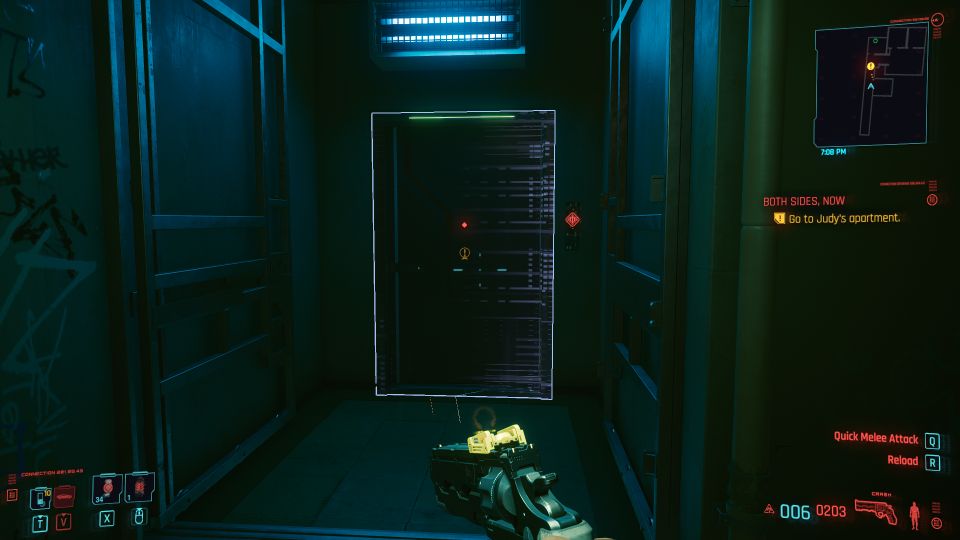 Talk to Judy
You will see that Evelyn has committed suicide.
Talk to Judy.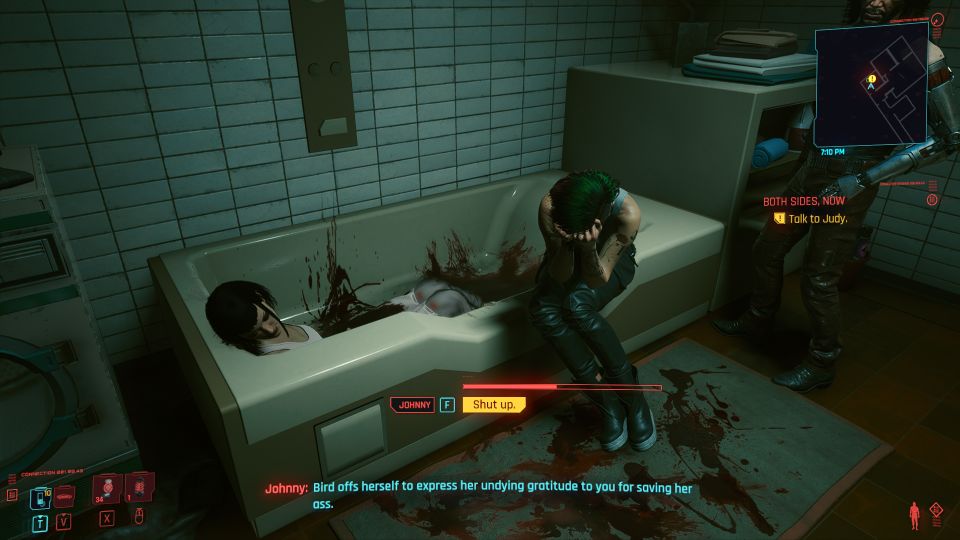 Bring Evelyn to the bed
Lift Evie up from the bath tub.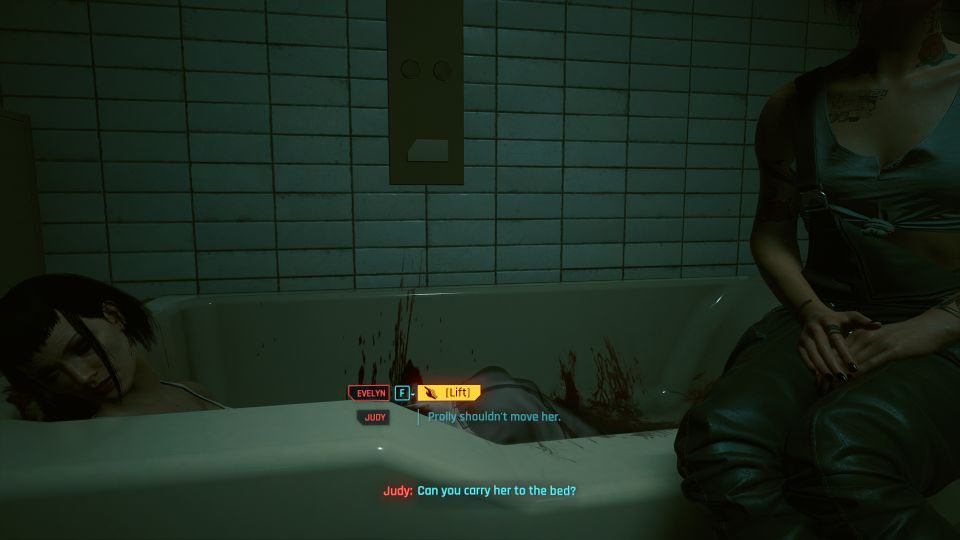 Place her on the bed.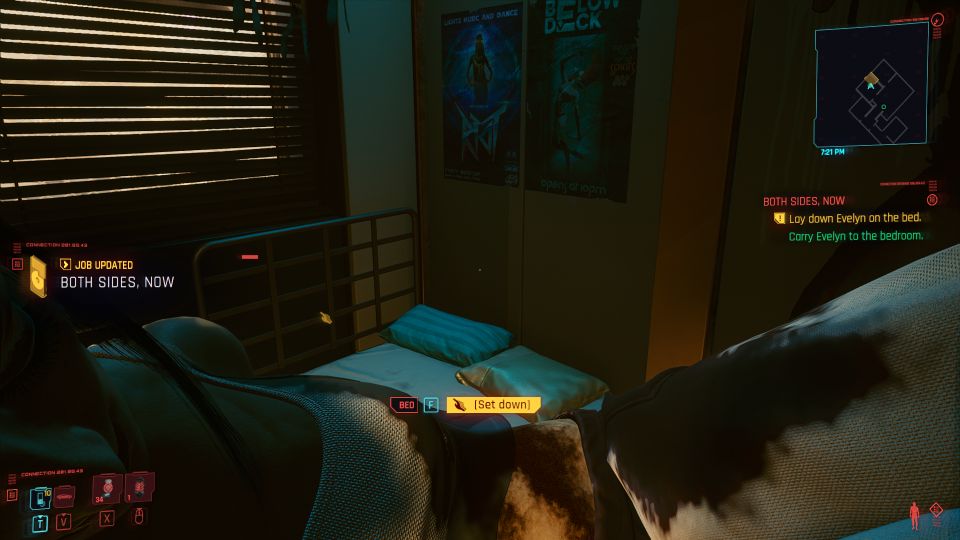 Talk to Judy
Wait for her to finish the conversation with the authority. Talk to her.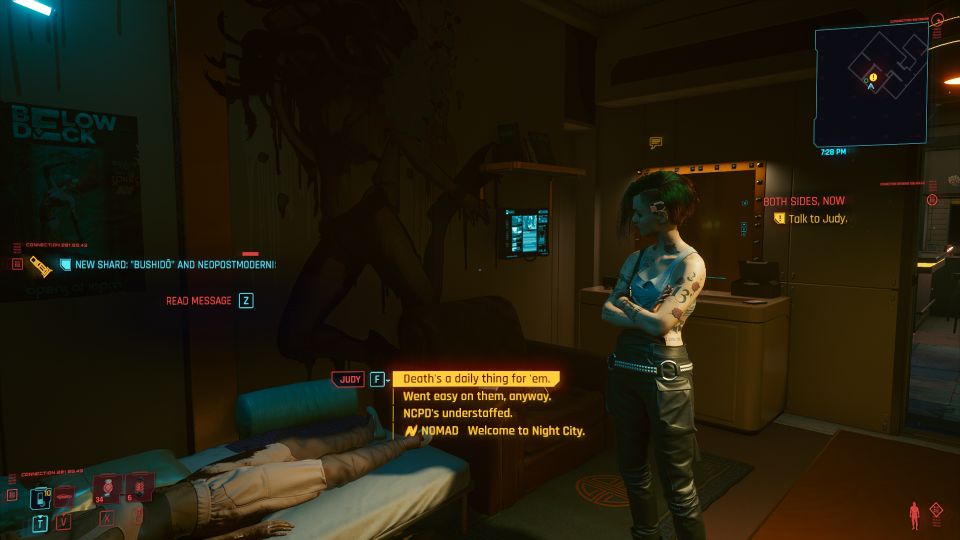 After the conversation, you will fast-forward to the rooftop. Judy will ask for a smoke and you can't say no.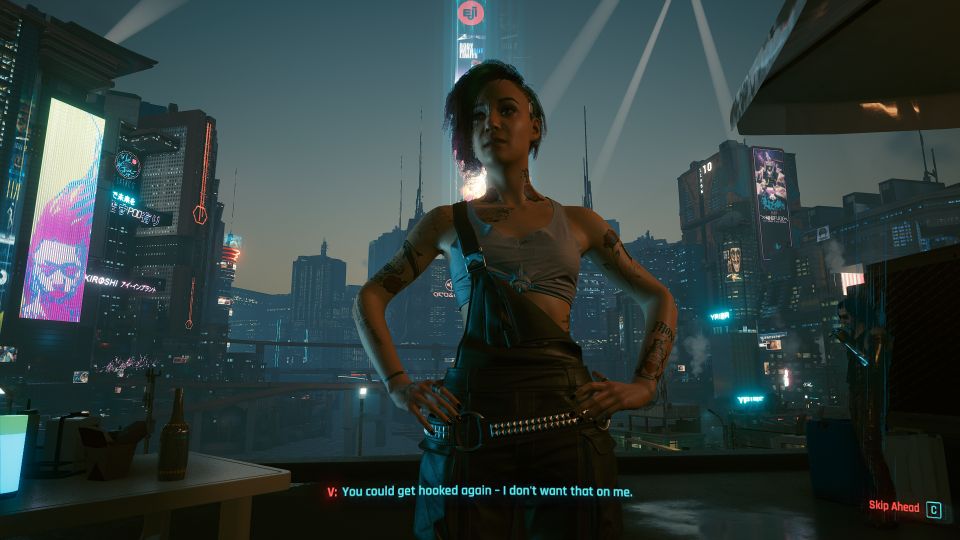 Towards the end, I chose the option "stay strong" and she said she wants a moment alone.
The mission ends here.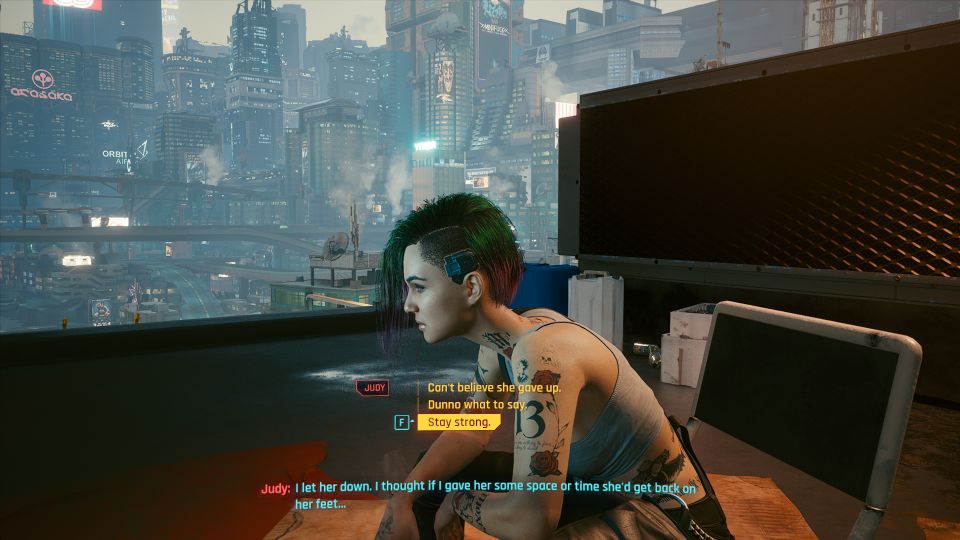 ---
Related posts:
Cyberpunk 2077: Search And Destroy Walkthrough
Cyberpunk 2077: Play It Safe (Mission Walkthrough)