Stadium Love is a side mission / job in Cyberpunk 2077.
Your objective is to take part in the shooting competition with 6th Street.
Here's a walkthrough of Stadium Love in Cyberpunk 2077.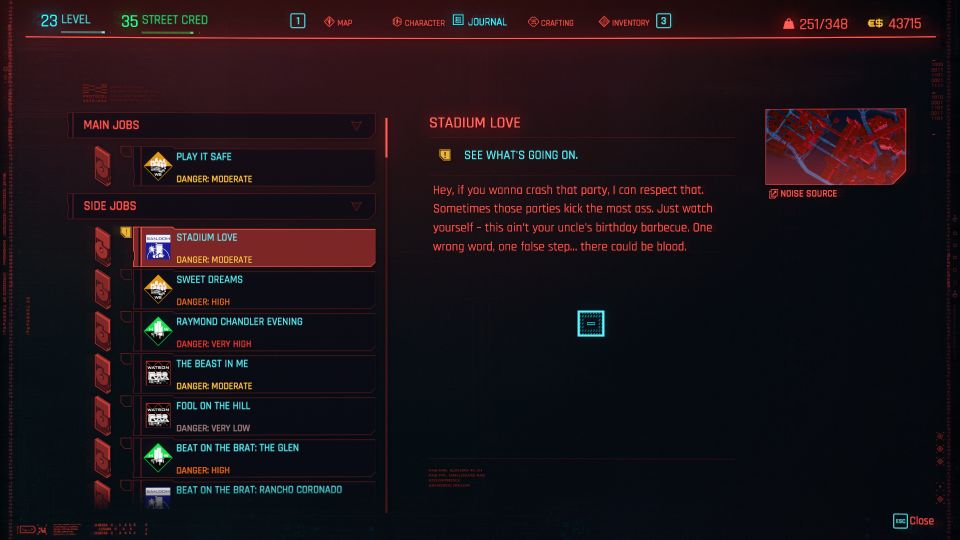 See what's going on
To begin the job, get to the location marked on the map in Santo Domingo.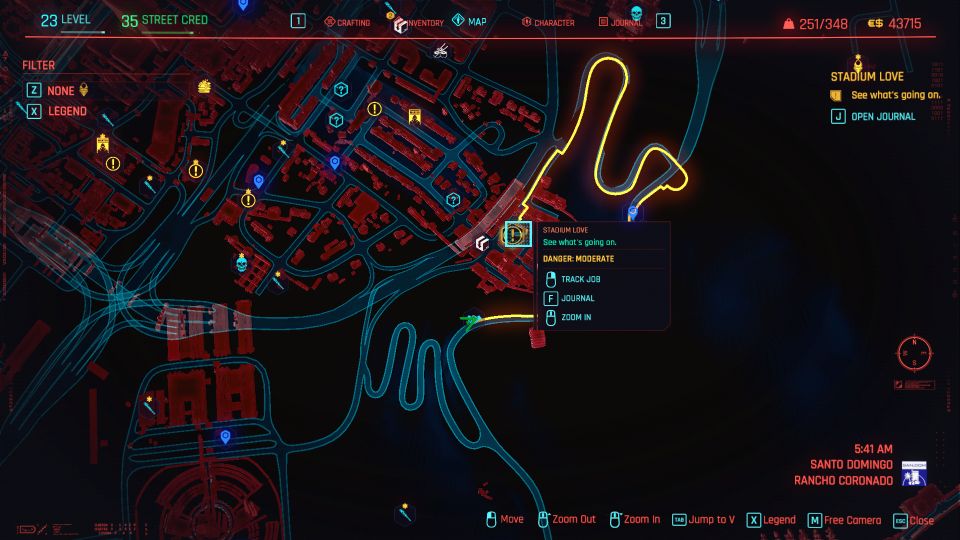 Get to the captain of the 6th Street on the rooftop.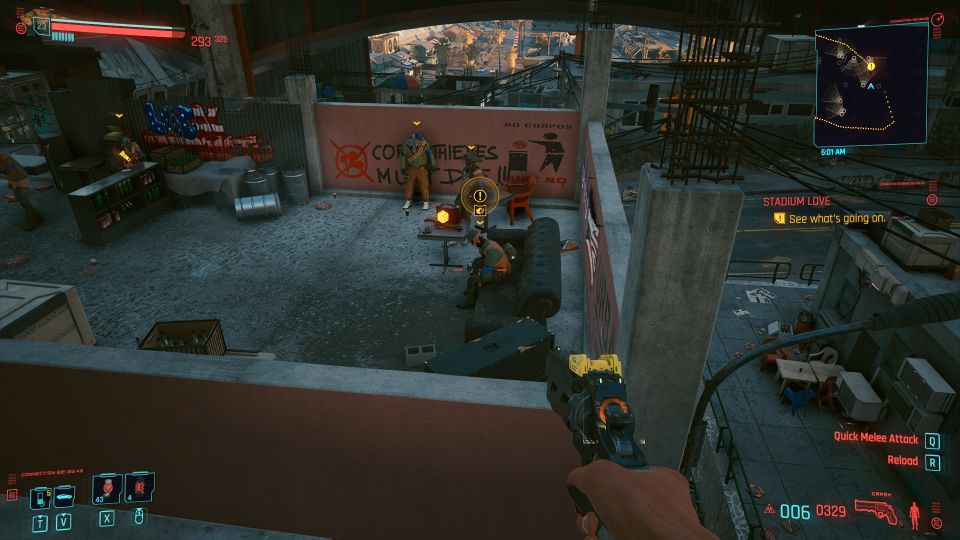 Take part in the competition
Talk to the 6th Street competitor. Tell him you wanna have some fun.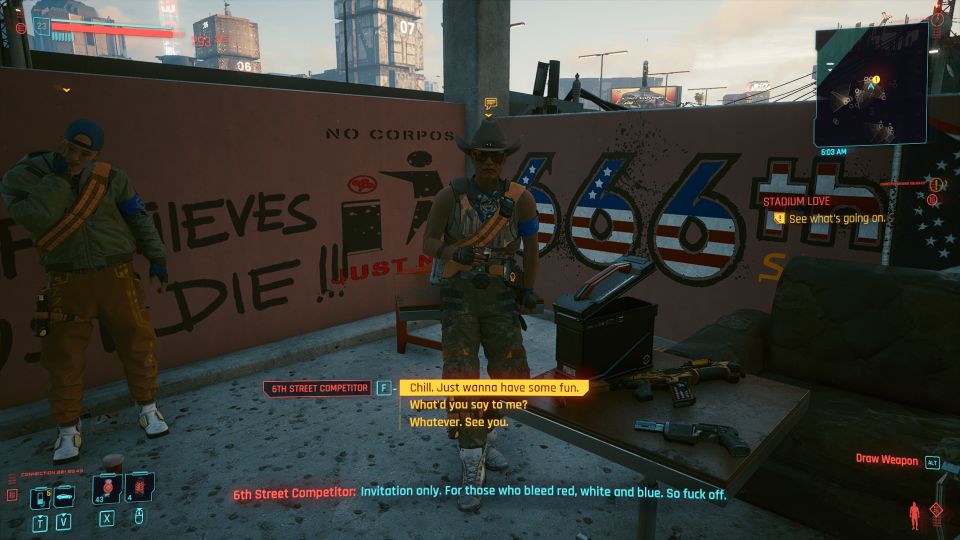 Then, choose the option "Having yourselves a competition? I want in".
For the last option, continue to indicate that you want in.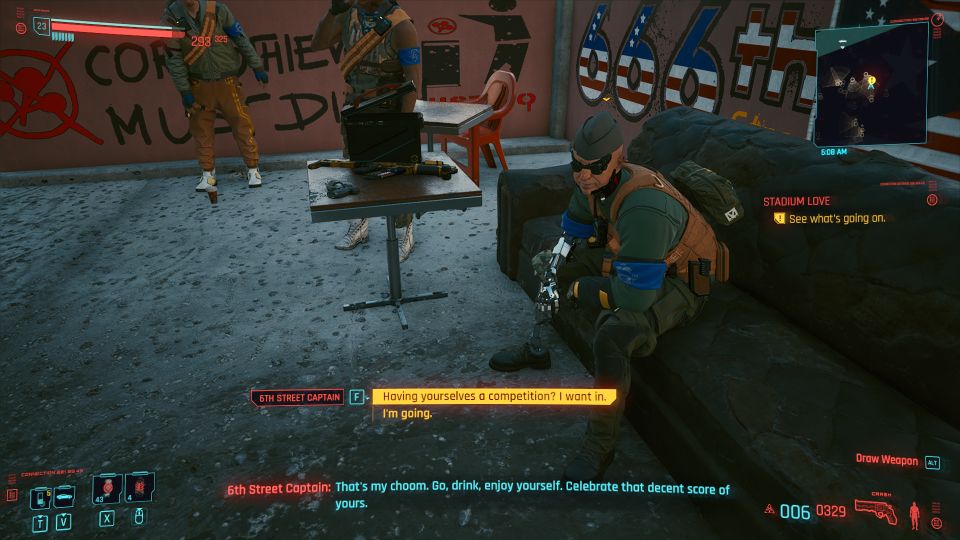 Take the pistol
The captain will offer a spot for you to compete. Take the pistol from the table.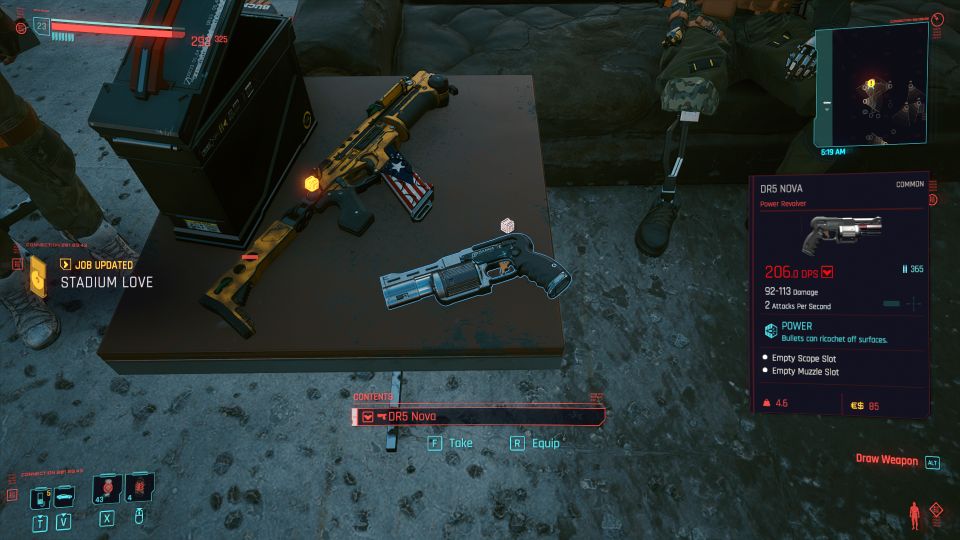 Get as many points as possible
There are basically four different areas. Each area has 11 targets.
You have to shoot every single target in each area within 12 seconds if you want to win.
Your competitor has a score of 43, which means you need to score 44 which is a perfect score.
At each area, there's also alcohol you need to drink before shooting.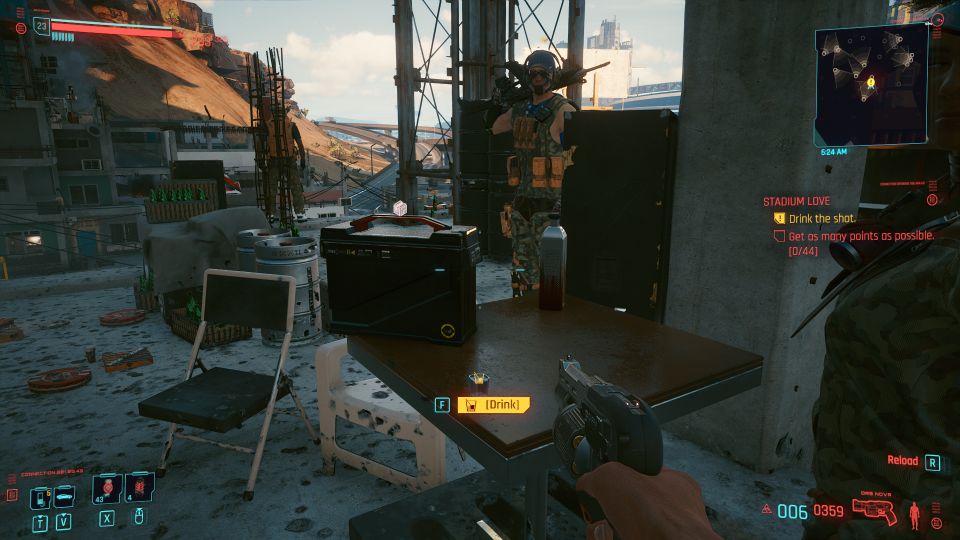 You'll basically shoot at Holt's face and you have to hit every target in 12 seconds.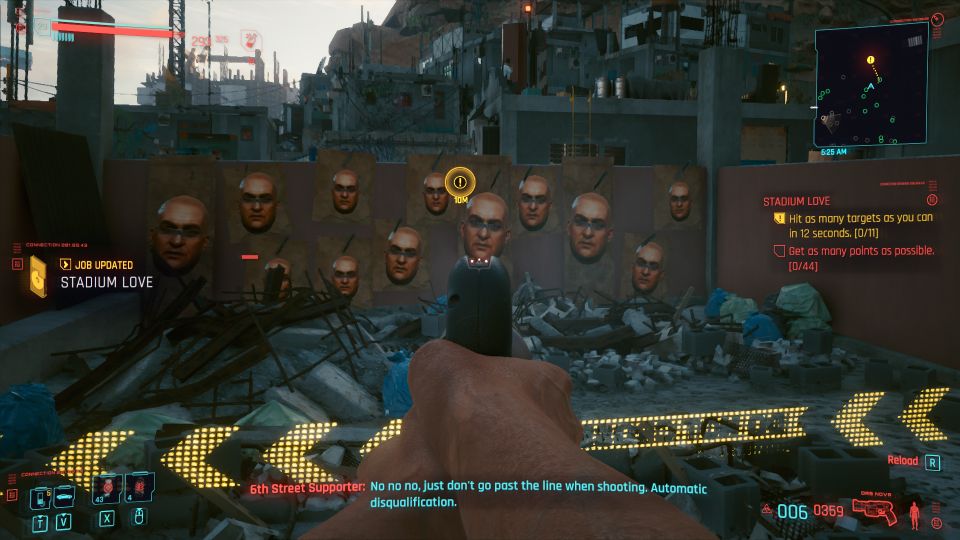 Do the same thing for all four areas.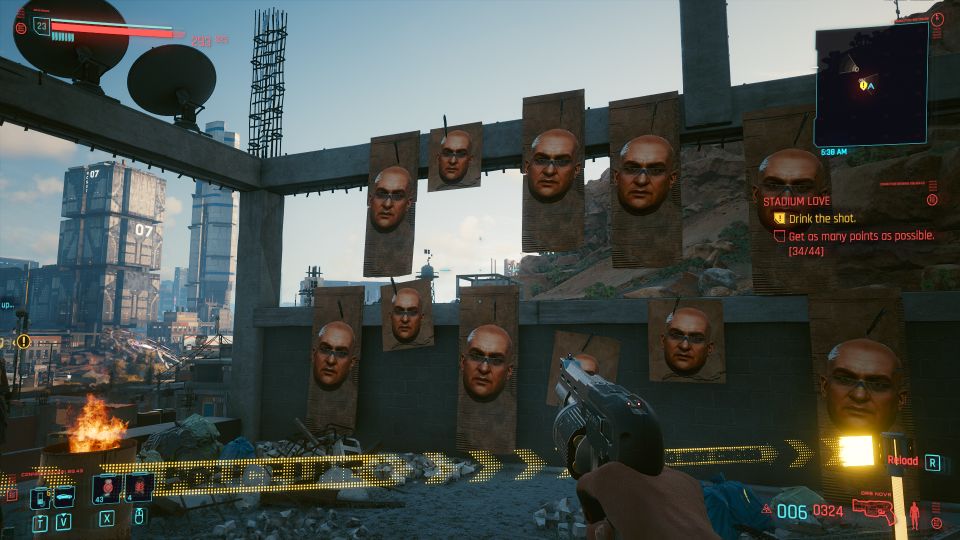 Return to the 6th Street leader
Once you've scored 44, return to the 6th Street leader. Be careful not to step over the line even after the competition, or they will attack you and the mission fails.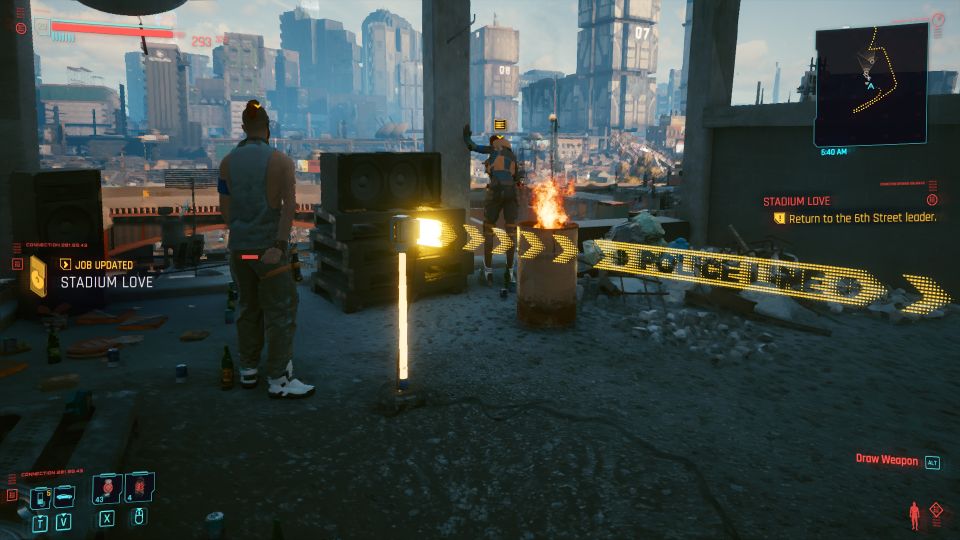 Get the reward
If you had beaten the top guy, you'll earn a weapon called Divided We Stand, which comes with 355 DPS.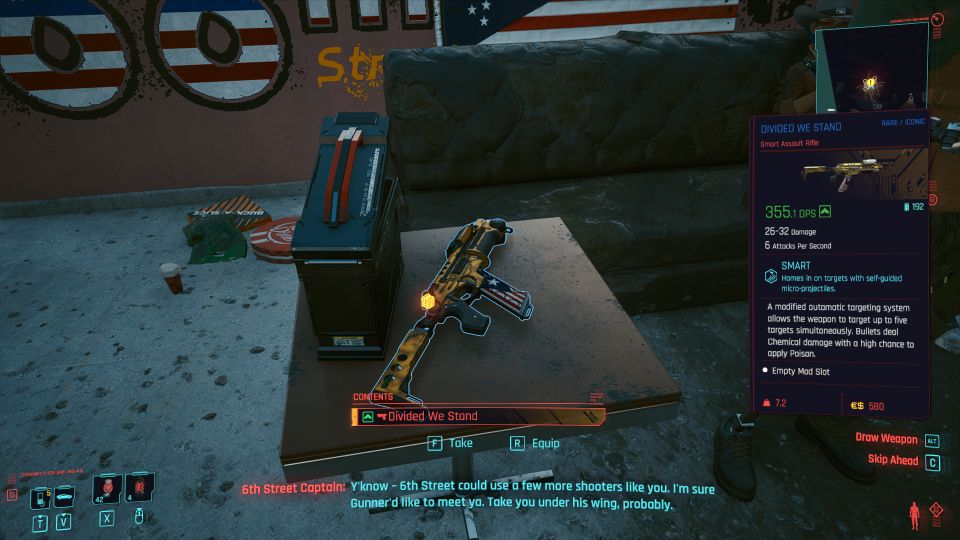 ---
Related posts:
Cyberpunk 2077: The Beast In Me (Santo Domingo) Walkthrough
Cyberpunk 2077: Transmission (Main Mission Walkthrough)