Never Fade Away is a main mission in Act 2 of Cyberpunk 2077.
You basically relive Johnny Silverhand's memories with Alt Cunningham.
Here's a walkthrough of Never Fade Away in Cyberpunk 2077.
Talk to Alt
During the mission Transmission, you'll be playing as Johnny in a memory flashback.
You will meet Alt Cunningham here. The conversation choices shouldn't matter as it's a flashback.
The first scene is basically a sex scene with Cunningham.
Help Alt
Alt Cunningham will get kidnapped by some Arasaka boys.
You can either draw weapon or ask her to run. I chose to draw the weapon and shot some of them.
However, Johnny will still get stabbed from the back.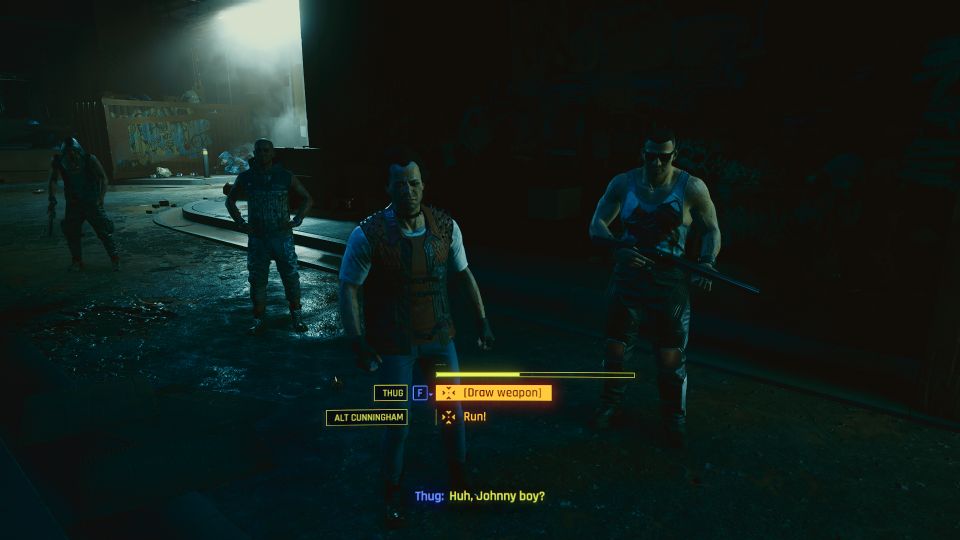 Talk to the ripperdoc
After waking up, talk to Milt.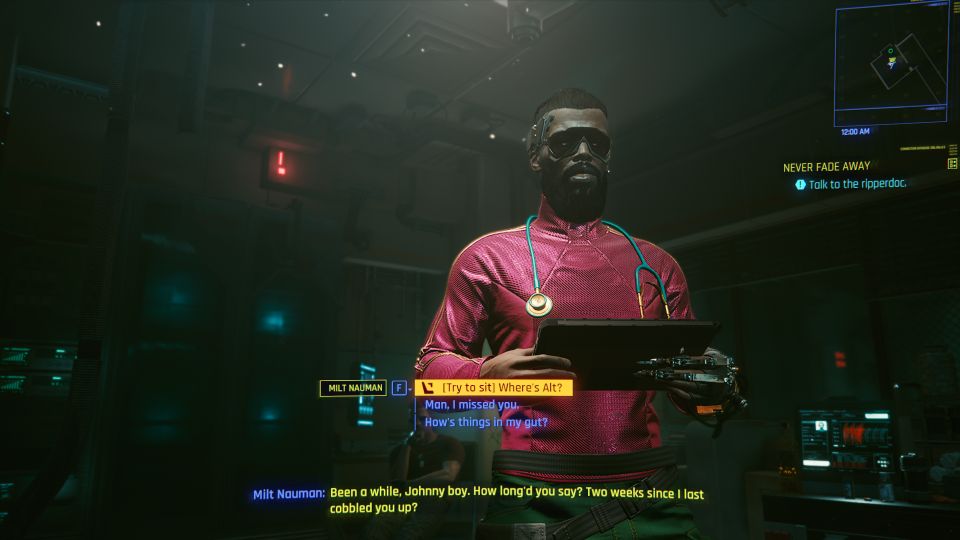 You will also meet Thompson, a media guy who rescued Johnny.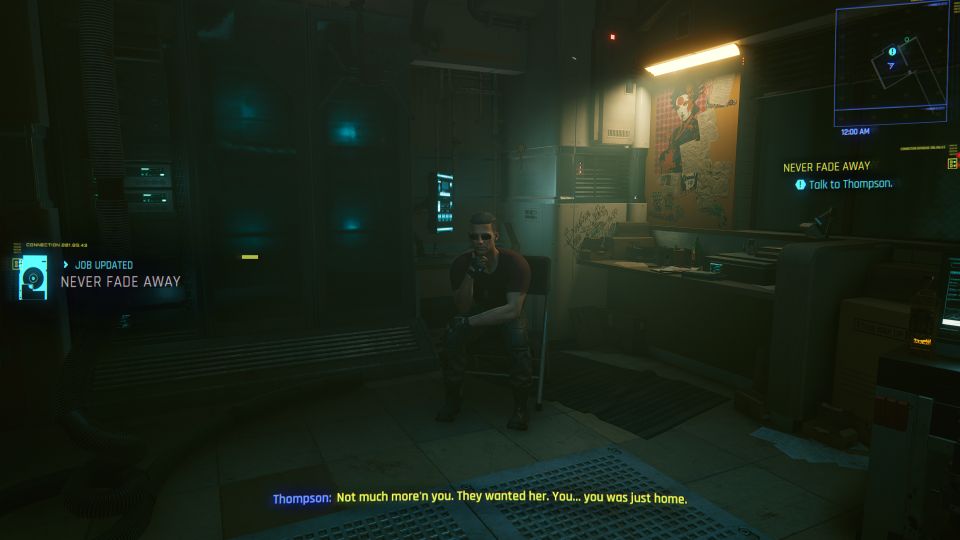 Find Rogue
After reaching the Atlantis Club, look for Rogue. You can ask the bartender and he'll tell you she's upstairs.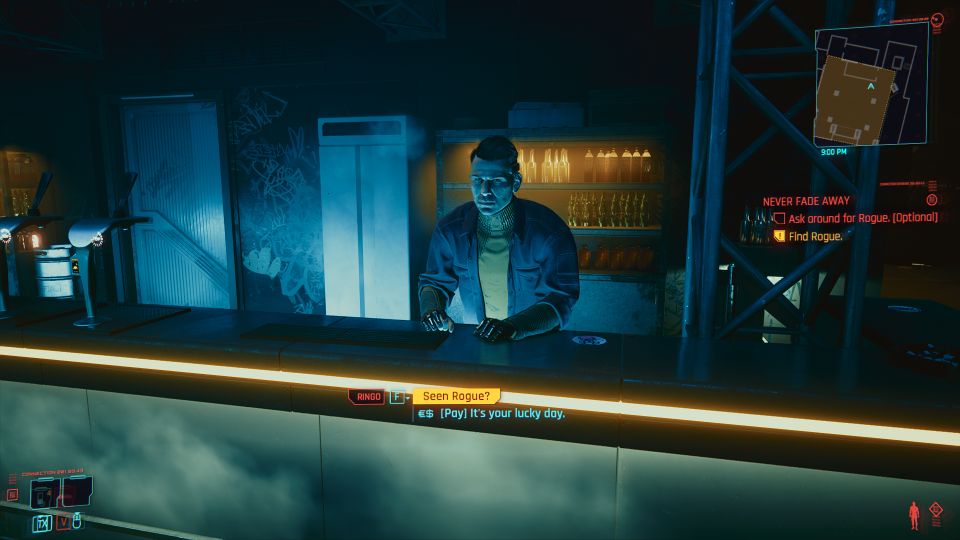 There's an optional objective here to help Yishen kick the machine.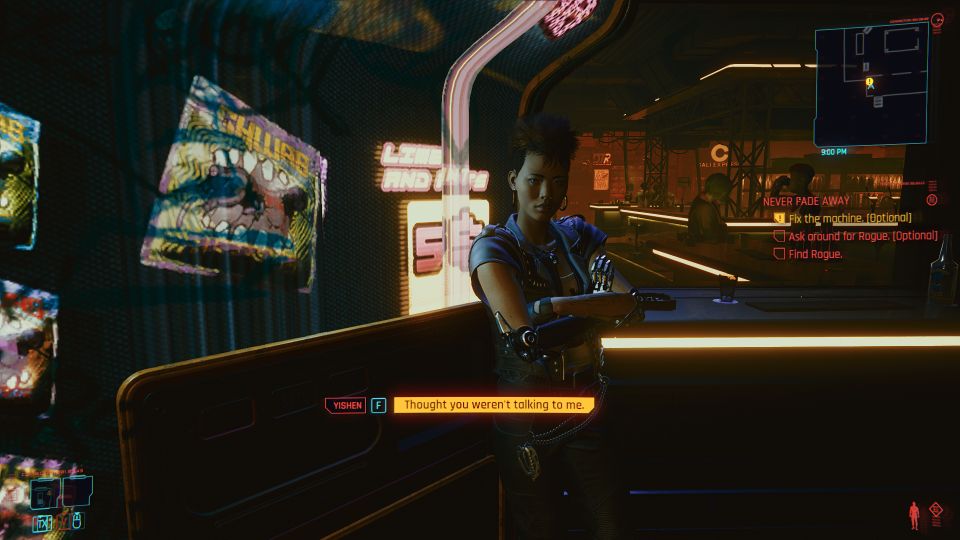 Next, talk to the bouncer upstairs. He'll tell you that Rogue is inside.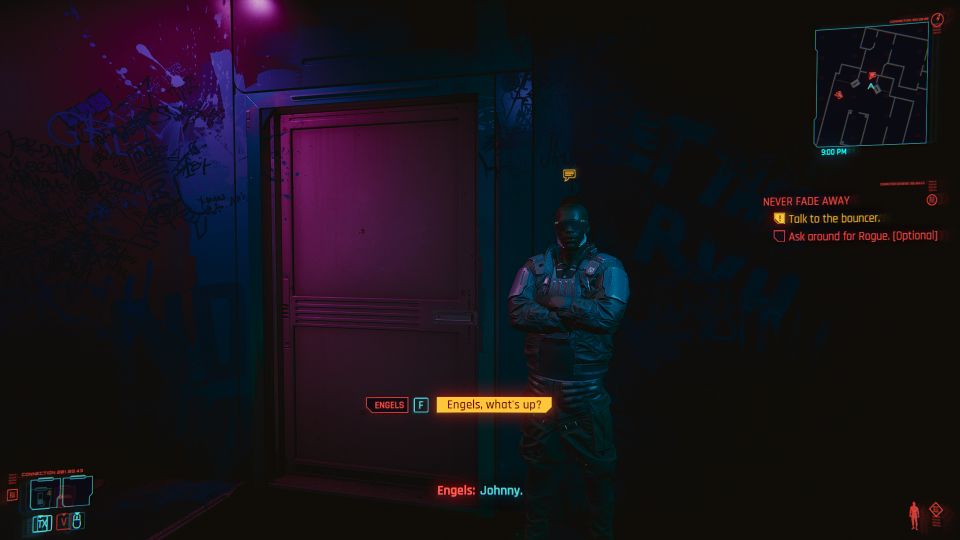 Sit next to Rogue.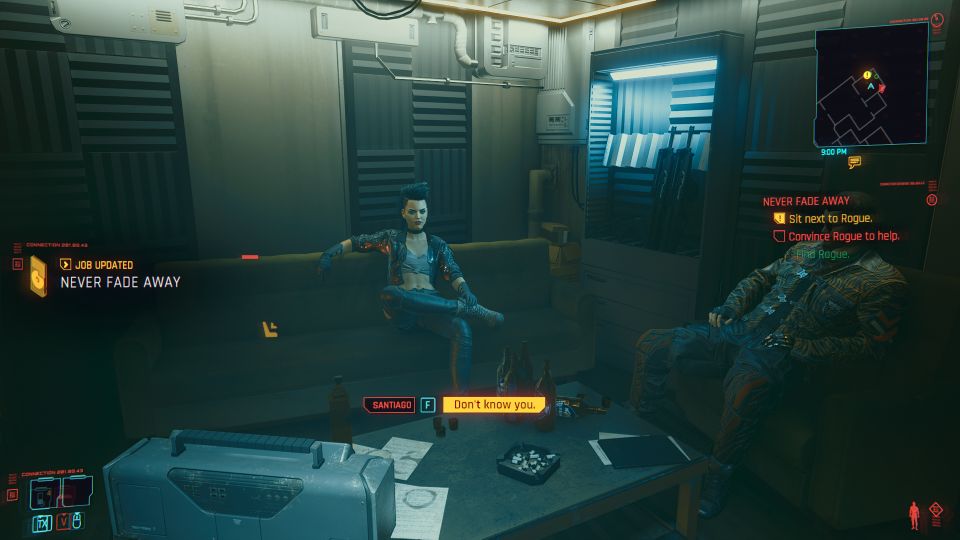 Talk to Rogue
You just have to talk to Rogue here.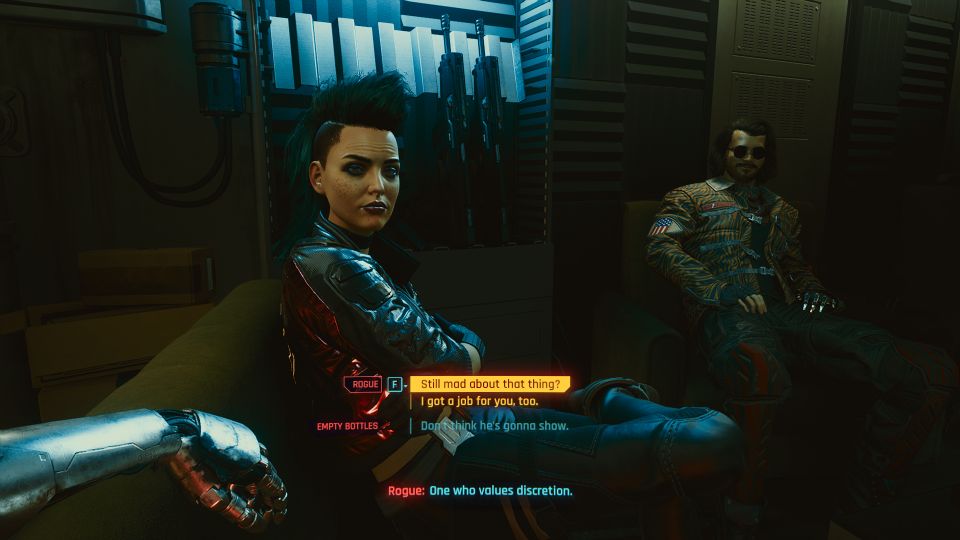 Santiago will then ask how much you're paying. I chose the option to pay double.
Next, I chose "Guess I'll keep looking" and Santiago will hesitate.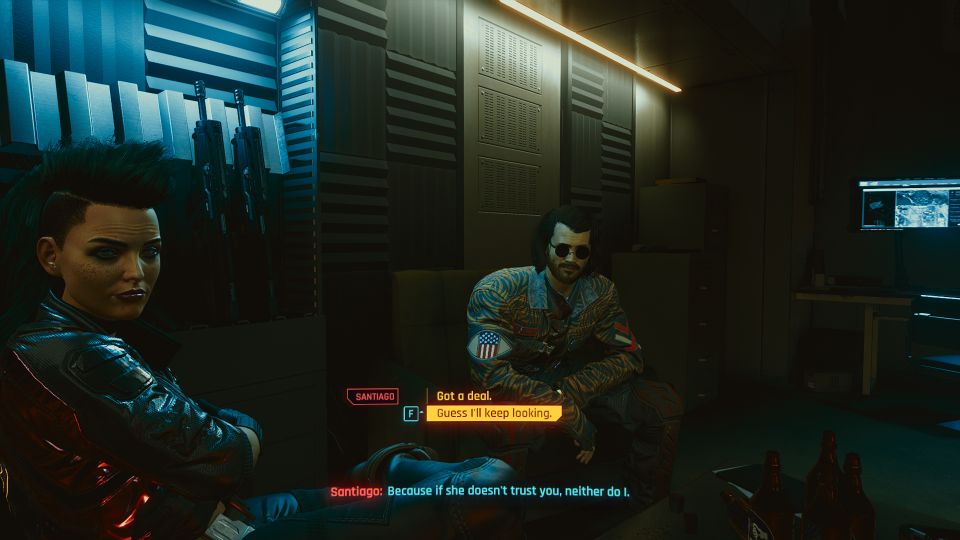 Fight for your life
You will be interrupted by some Arasaka agents. I chose the first option and Johnny smashes the glass on the guy's head.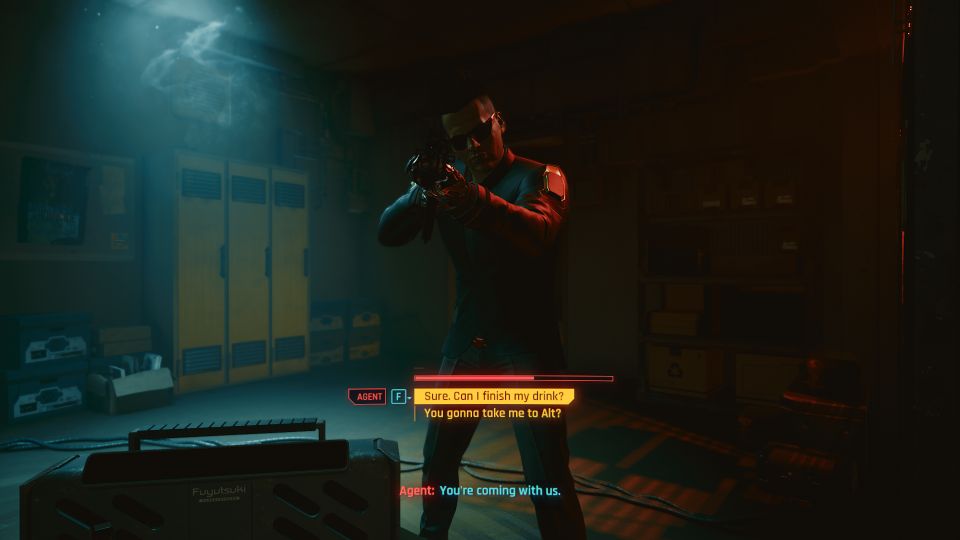 Continue to kill all of the agents who come.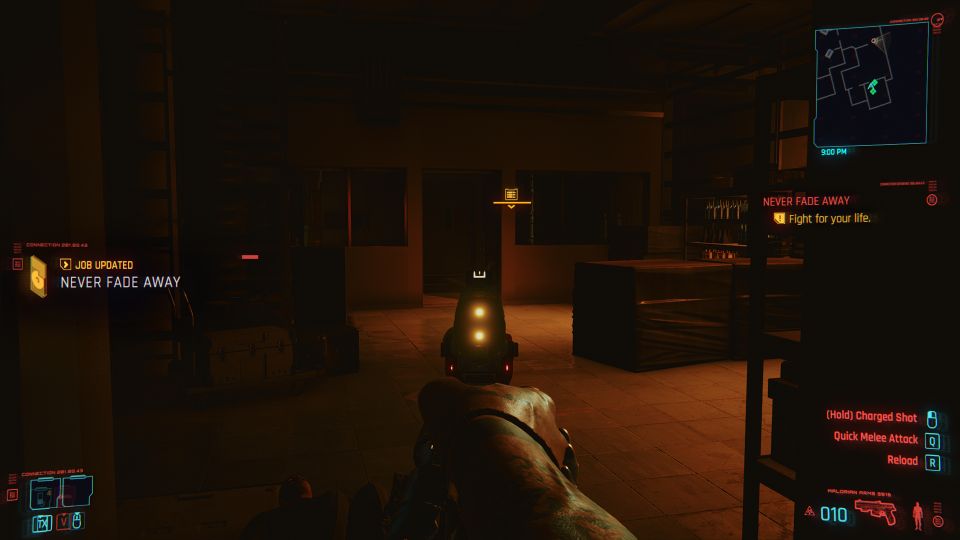 Defeat the Arasaka agents
Take out all the Arasaka agents as you get out of Atlantis.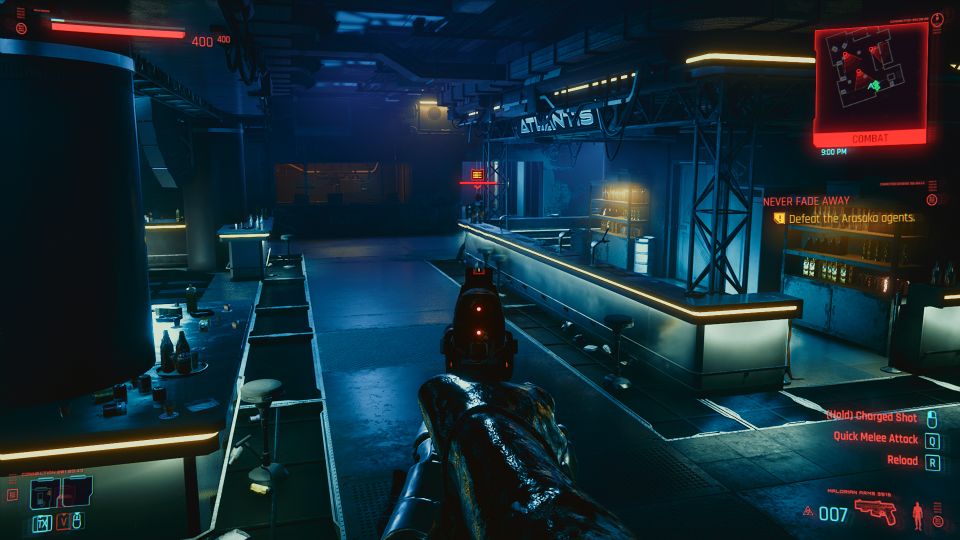 Enter the elevator to leave.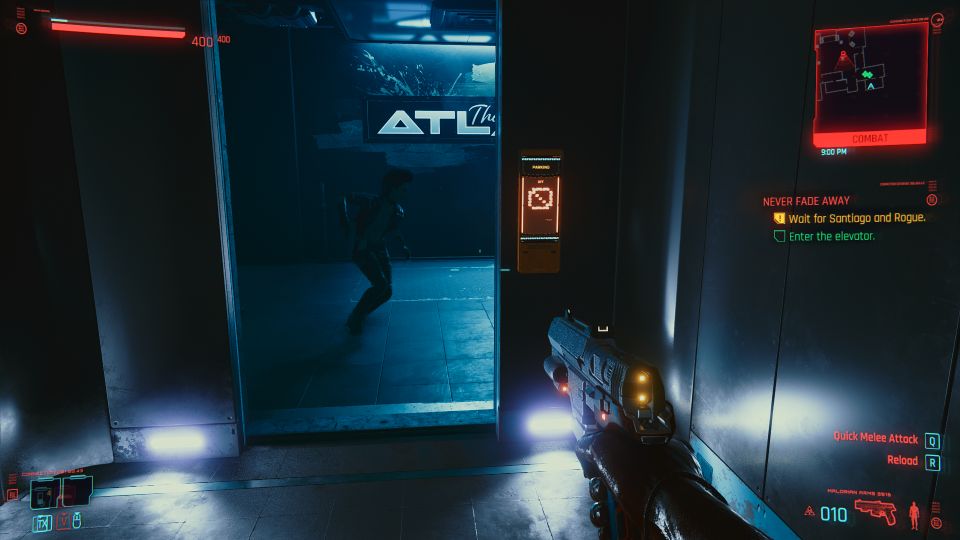 Outside, you will meet more agents. Secure the area first.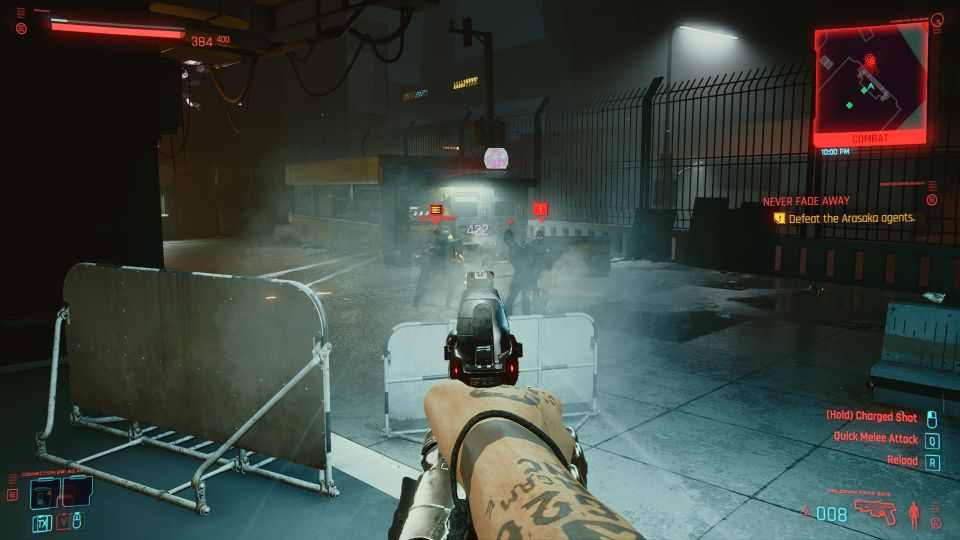 Next, get into Johnny's Porsche.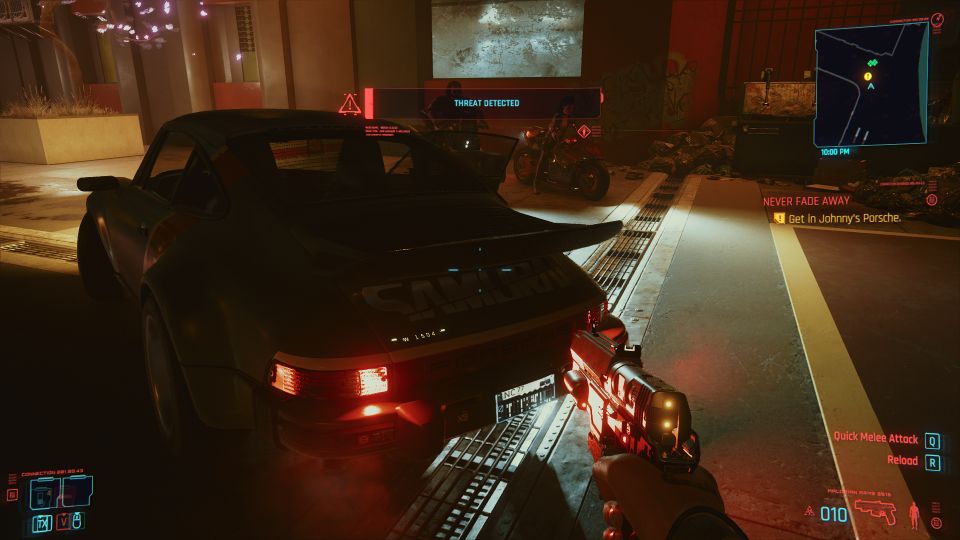 Escape from the agents
As Thompson drives off, you will be in charge of shooting the agents who are pursuing.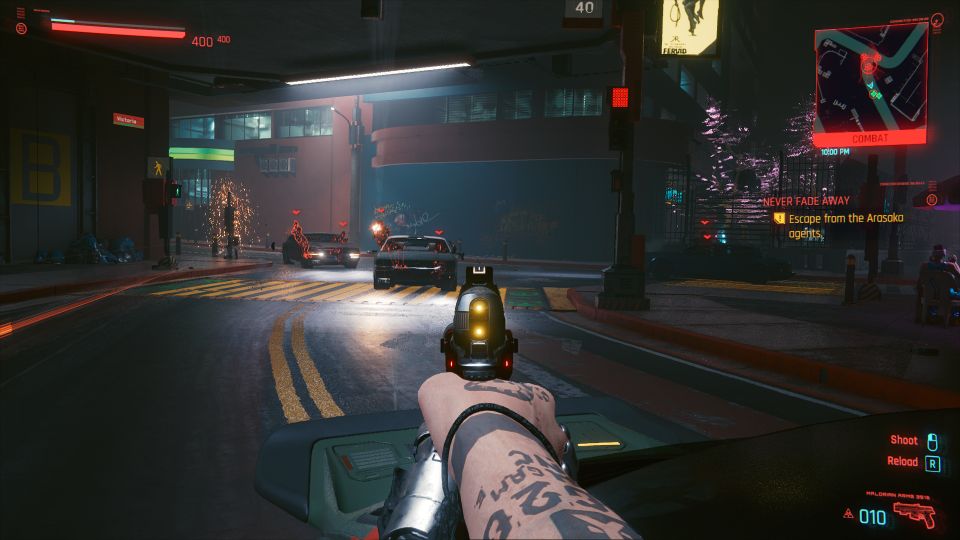 After escaping from the agents, Johnny will decide to play a gig / call Nancy to distract Arasaka.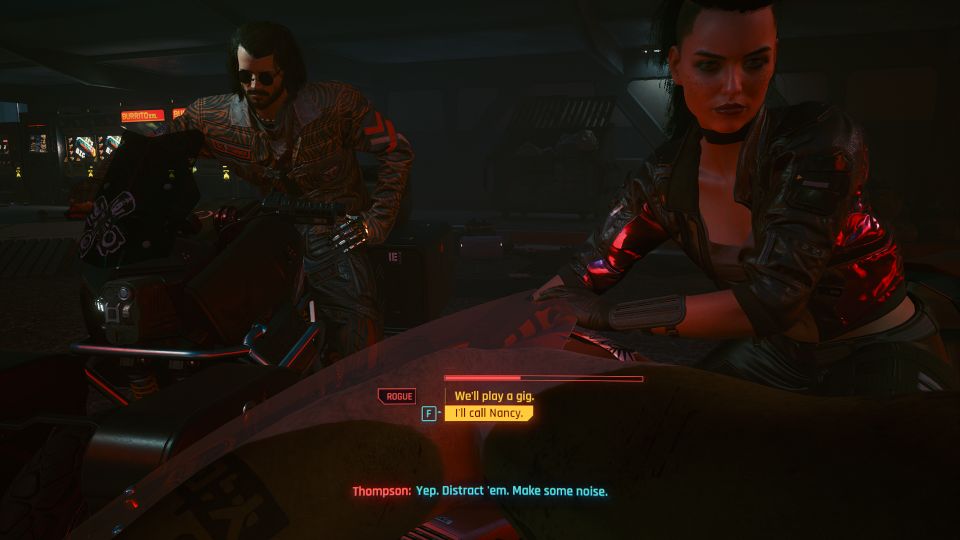 Talk to the crew
Once you're in the Arasaka tower, talk to the crew first.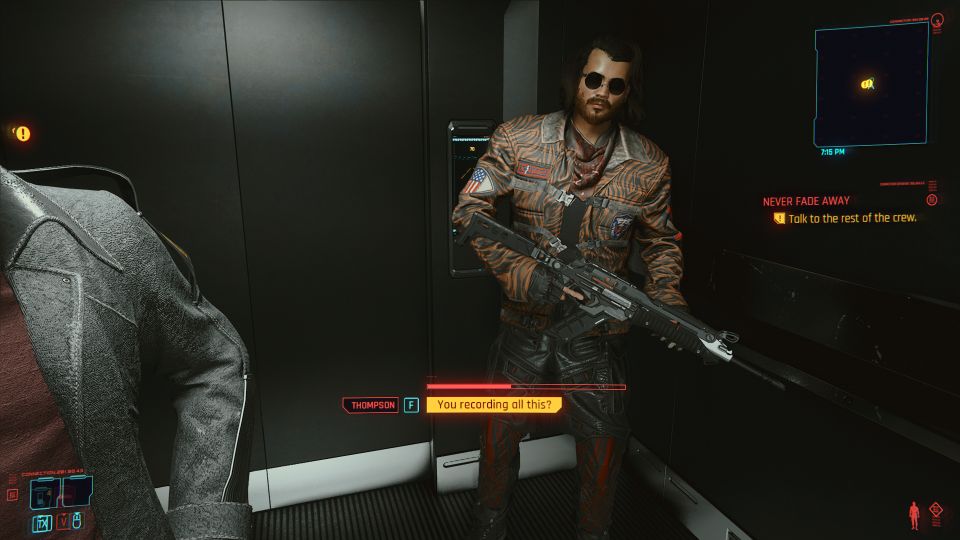 Find the mainframe
After coming out of the elevator, take out the Arasaka guys. The aim is to find the mainframe.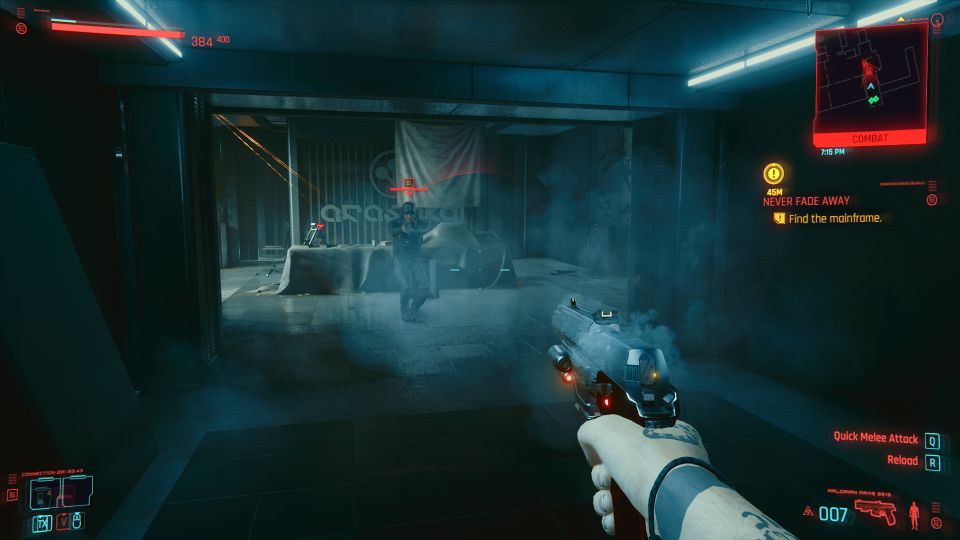 Thompson will try to open the door.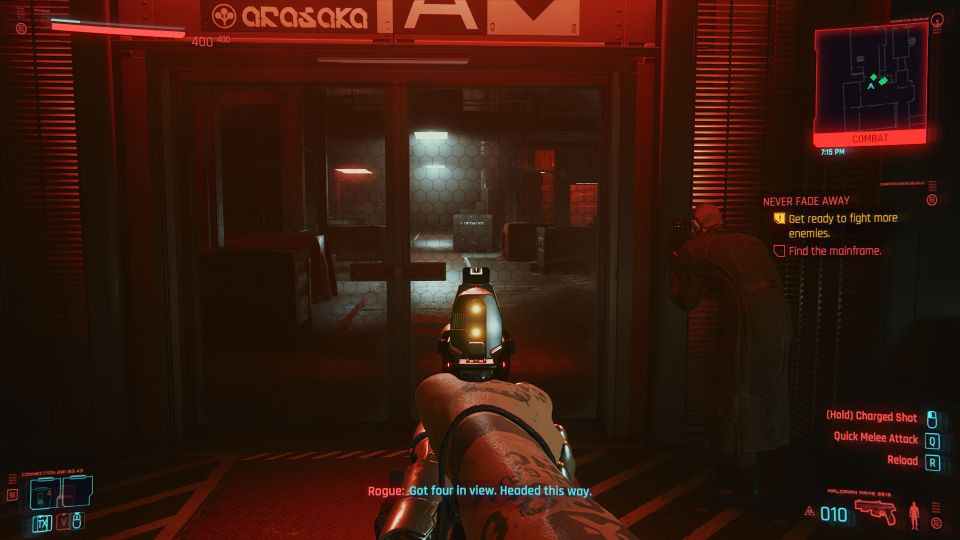 In the meantime, more agents come from behind. Kill them all.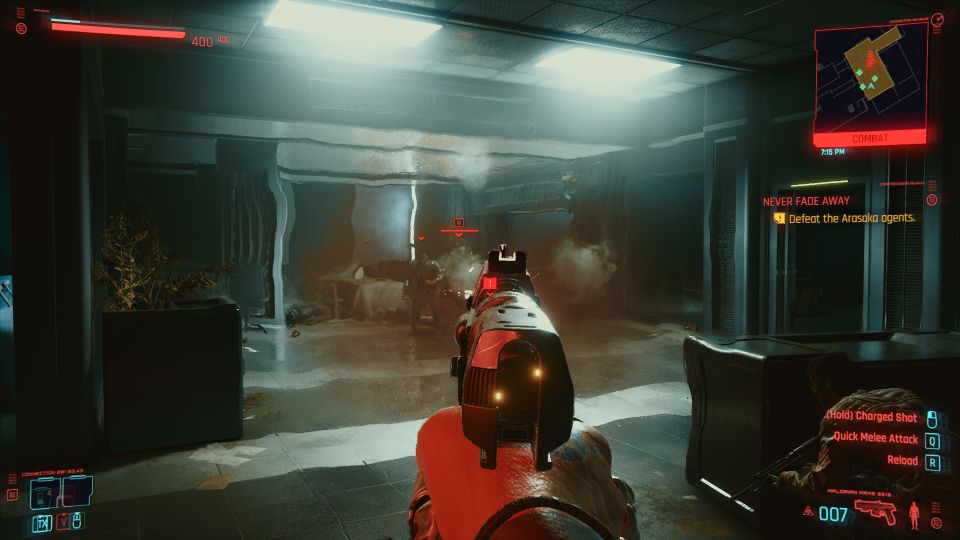 Once the door is open, continue inside and take down the agents.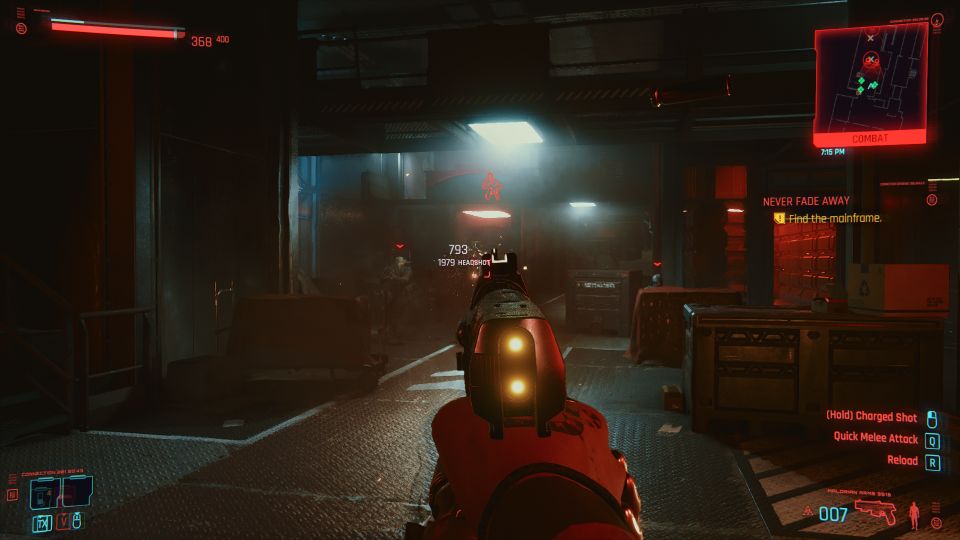 Destroy the turret
You will then reach the door to the mainframe. There are two turrets and some agents.
Take them all out.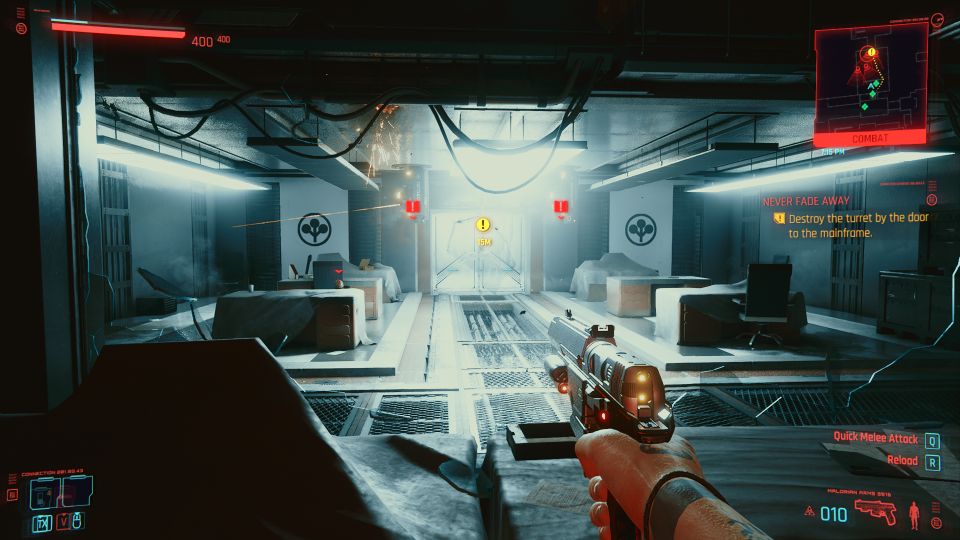 After Thompson placed the explosive, shoot at it.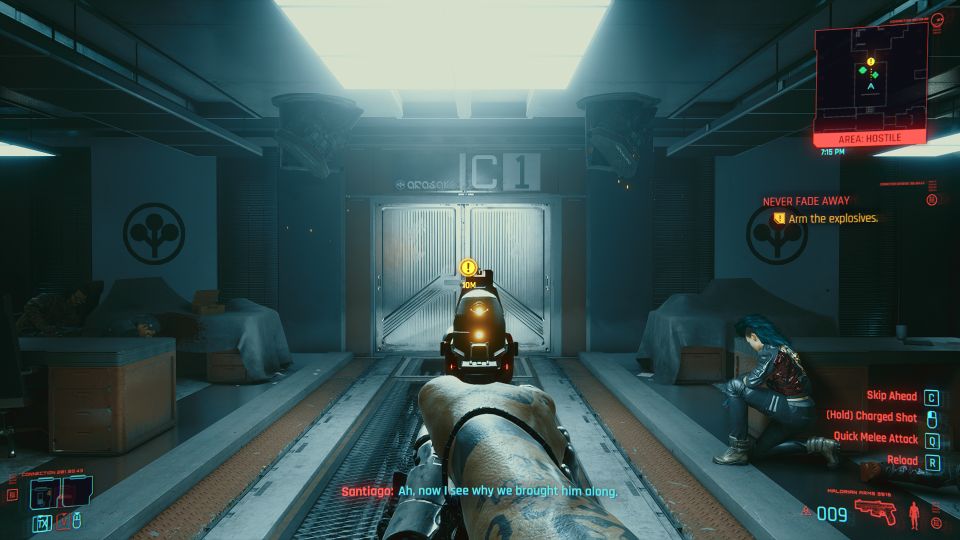 Check on Alt
More Arasaka agents await. There is a superhuman enemy here named Akira. He moves very quickly.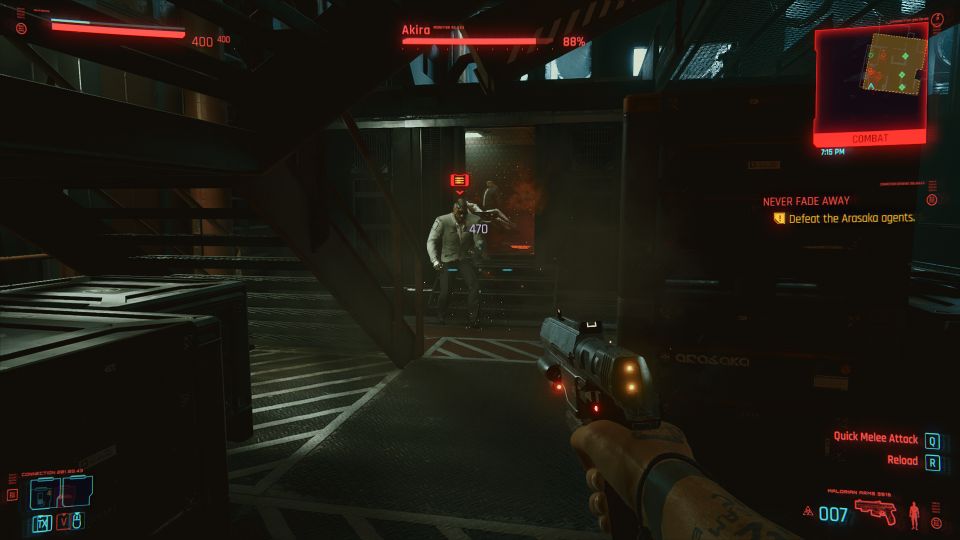 After all of them are dead, check on Alt. Her body dies here but she somehow escaped to the Net.
The mission ends here.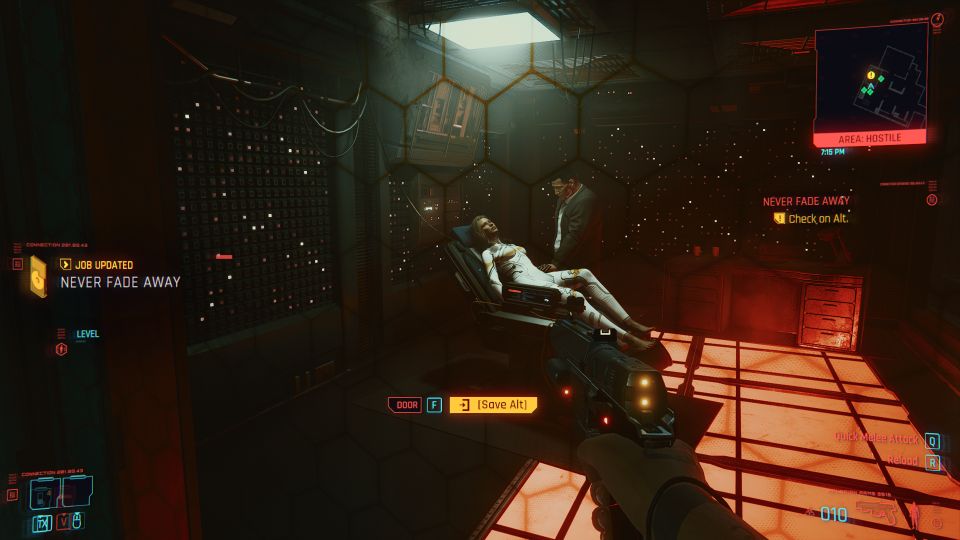 ---
Related posts:
Cyberpunk 2077: I Walk The Line (Mission Walkthrough)
Cyberpunk 2077: M'ap Tann Pelen Mission Walkthrough
Cyberpunk 2077: Gimme Danger (Mission Walkthrough)