M'ap Tann Pelen is a main mission / job in Cyberpunk 2077.
Your objective is to get to the Voodoo Boys to meet Brigitte.
Here's a walkthrough of M'ap Tann Pelen in Cyberpunk 2077.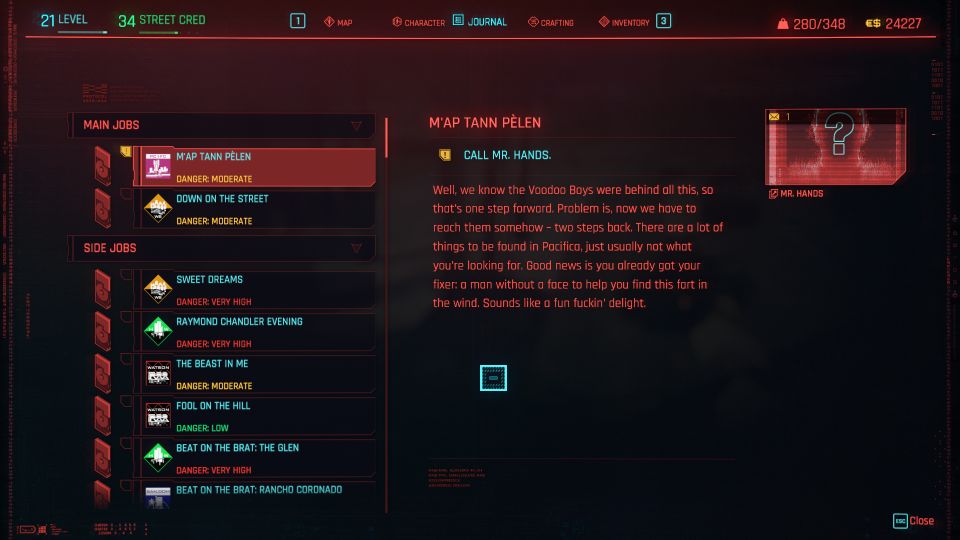 Talk to Mr. Hands
To begin the mission, call Mr. Hands. He'll try to set you up with the Voodoo Boys.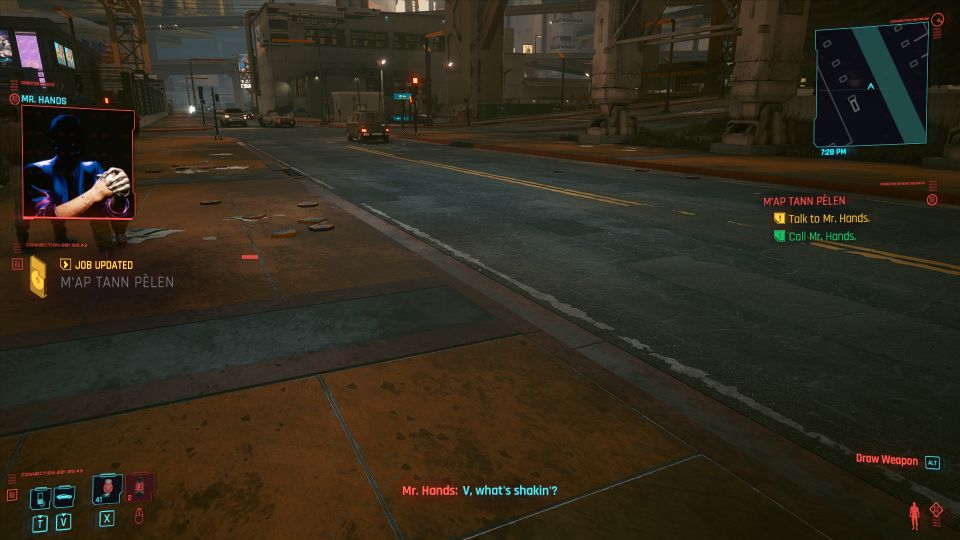 While waiting, you have to do some other job first.
You will then get a call from Mr. Hands again.
Go to the chapel
Head to the chapel as marked on the map.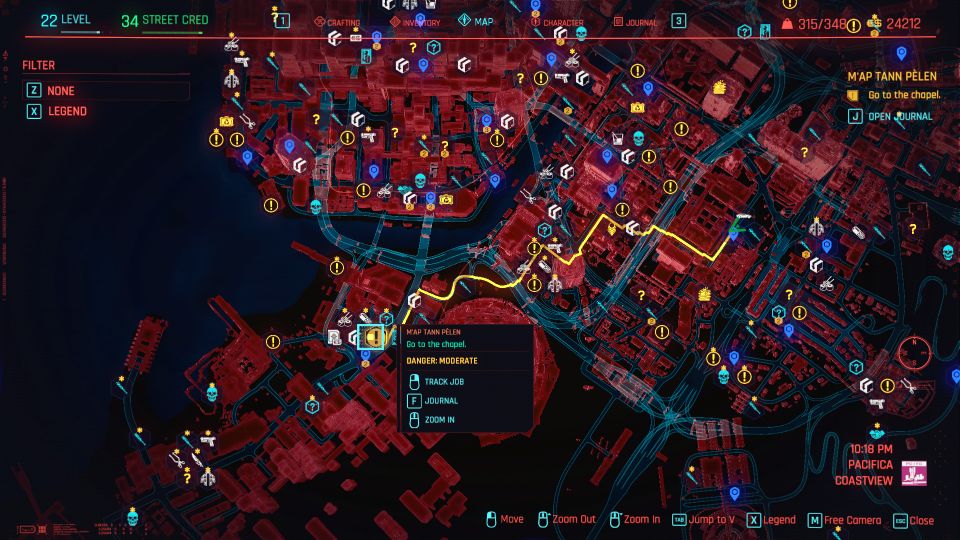 You'll have to wait for the chapel to be open.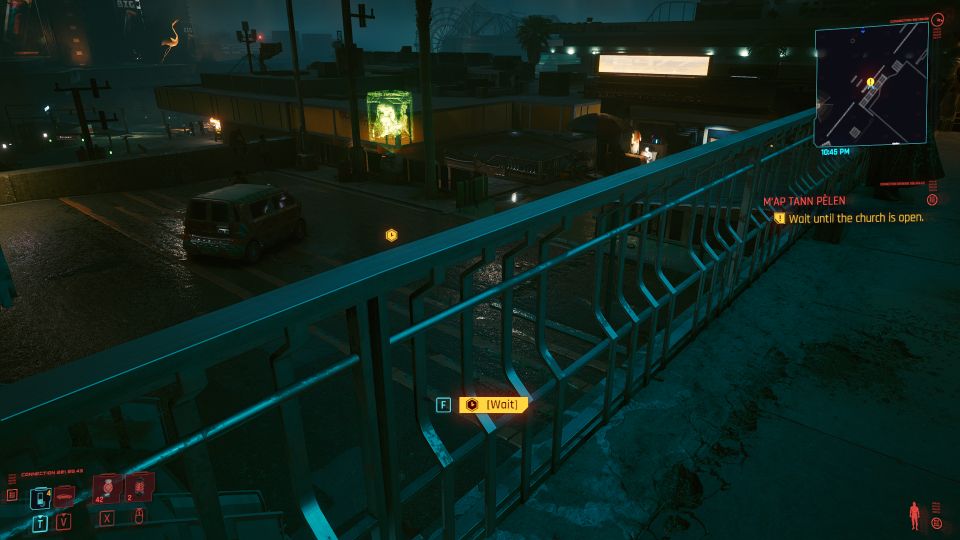 Meet the contact
Enter the chapel and go to the altar area. You'll then be contacted by the contact.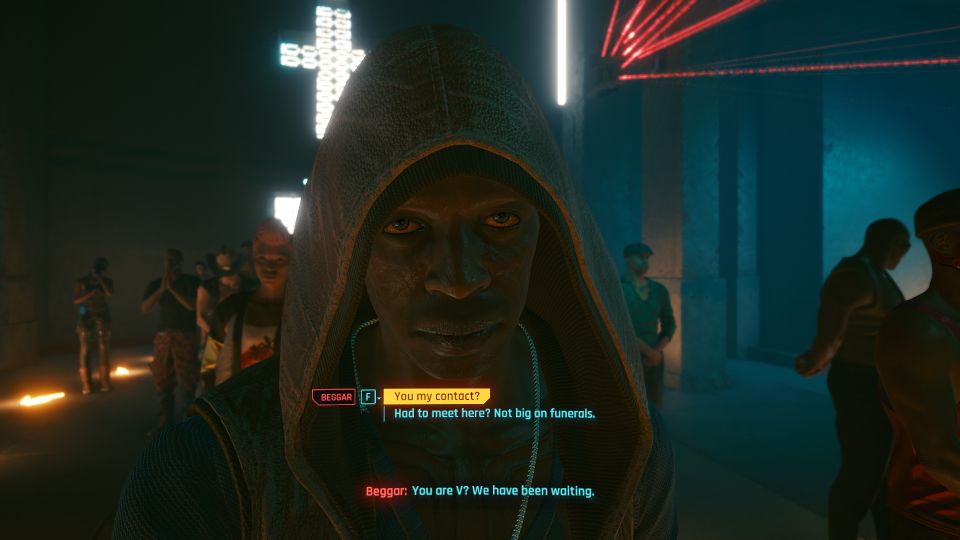 Look for Placide
Next, head to the butcher shop which is just nearby.
Ask the vendor for Placide.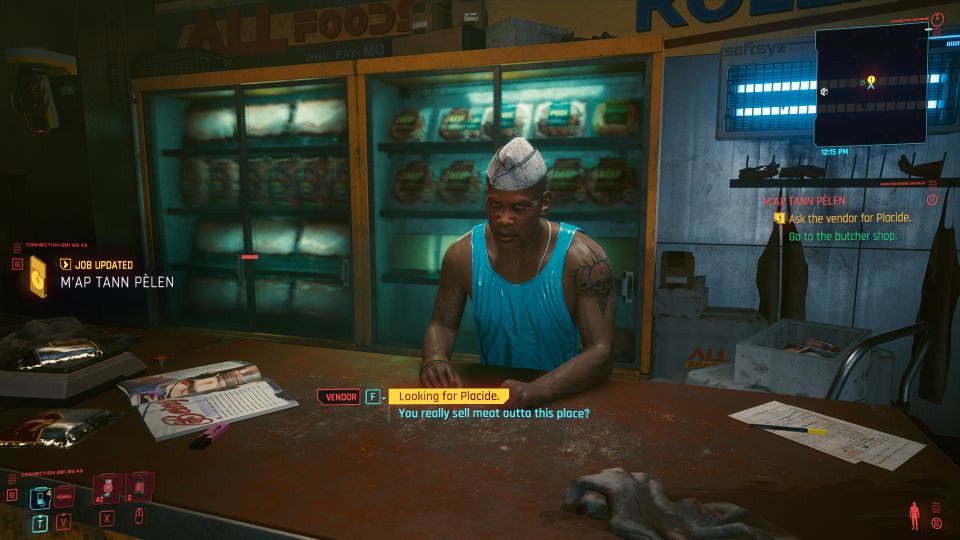 Look into the camera to be verified.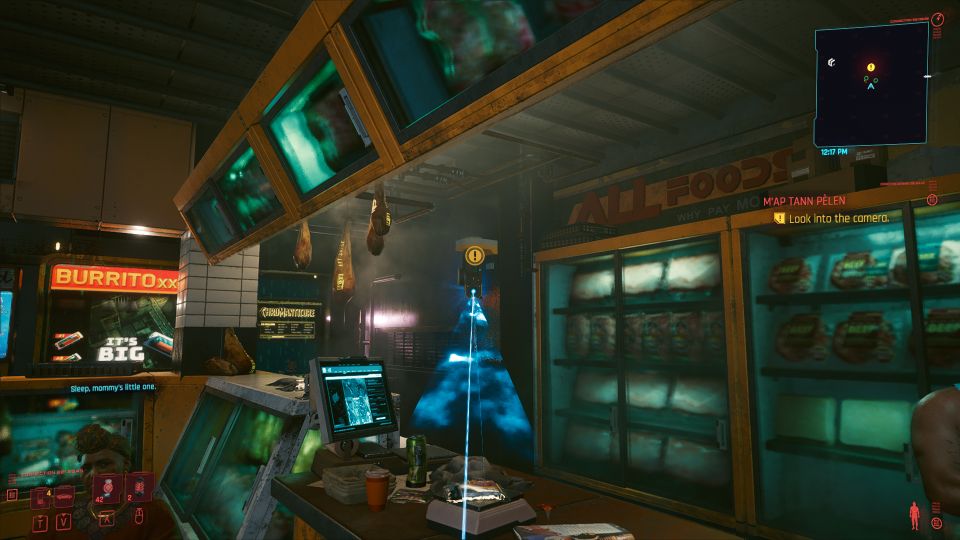 You will then find Placide at the back of the shop.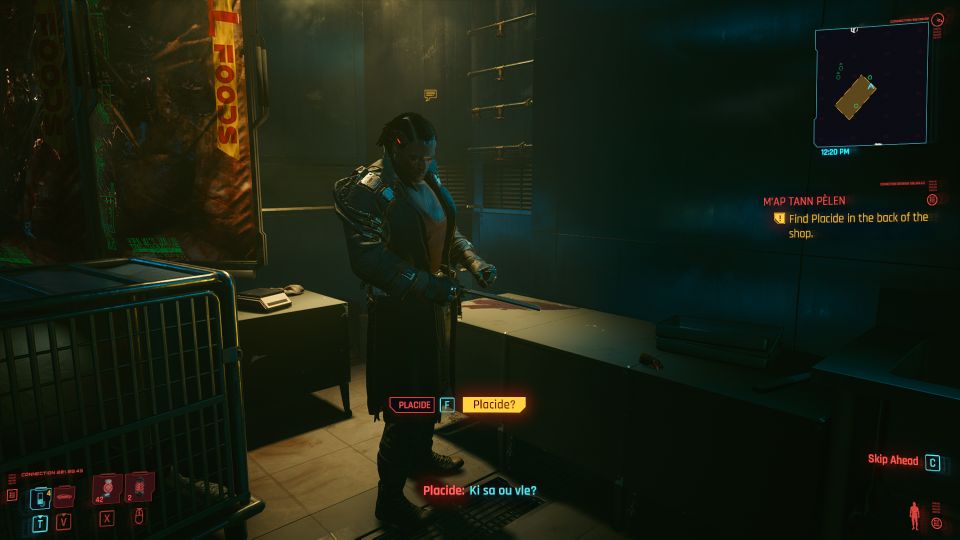 Follow Placide
Next, you simply need to follow Placide as he leads you to their hideout.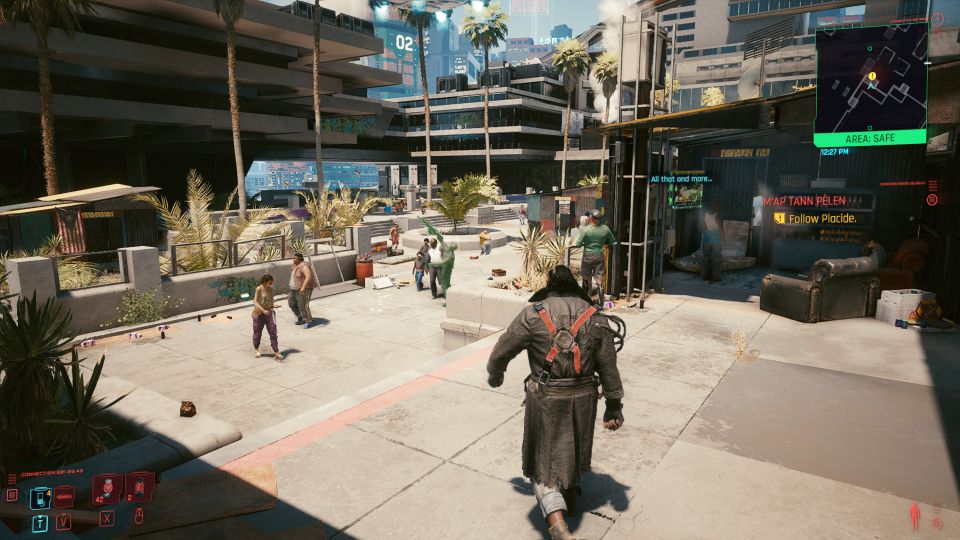 Sit down at the table to begin the conversation.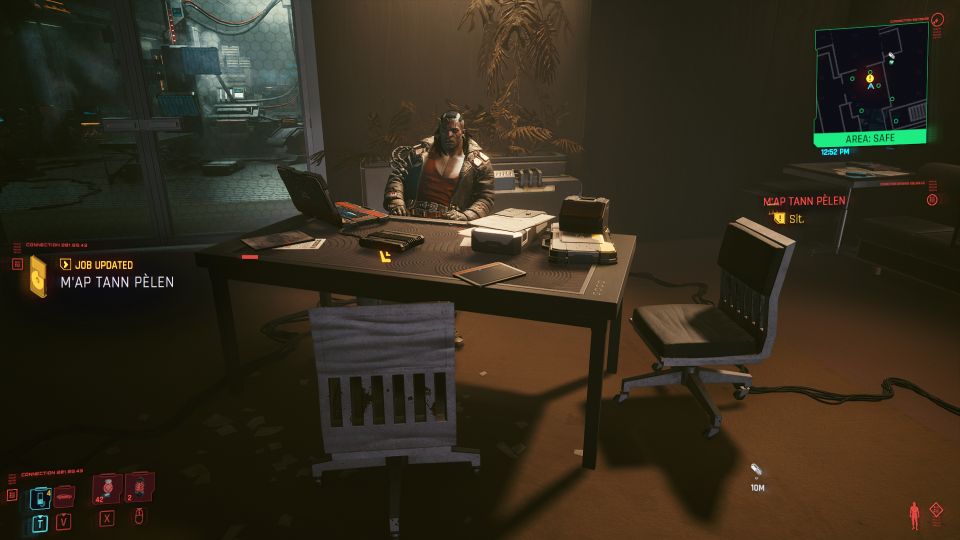 Here, you don't have an option but to let him jack into your system to find out what's going on.
The mission ends here.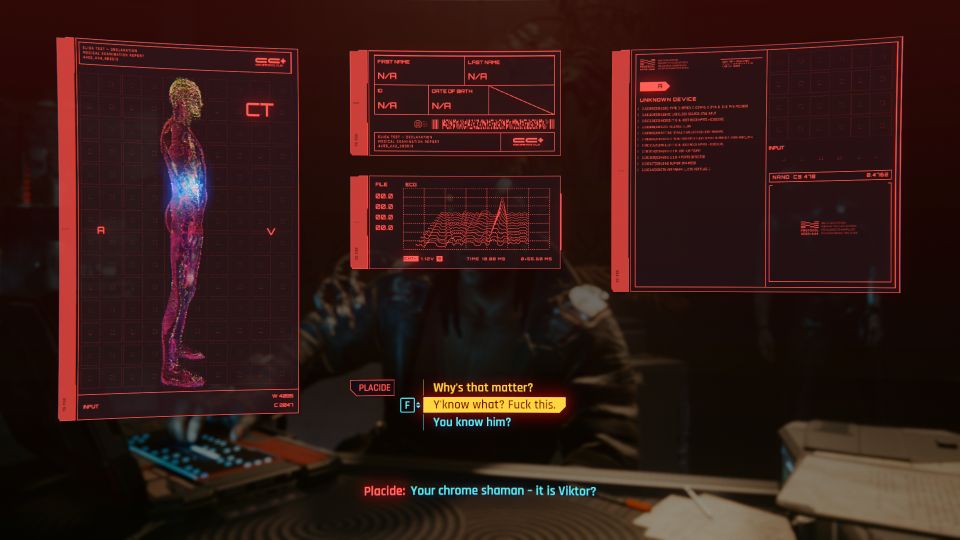 ---
Related posts:
Cyberpunk 2077: Gimme Danger (Mission Walkthrough)
Cyberpunk 2077: Down On The Street Walkthrough
Cyberpunk 2077: The Beast In Me (Badlands) Walkthrough