Down on the Street is a main job / mission in Cyberpunk 2077.
Your objective is to meet with Takemura as he introduces you to his contact.
Here's a walkthrough of Down On The Street in Cyberpunk 2077.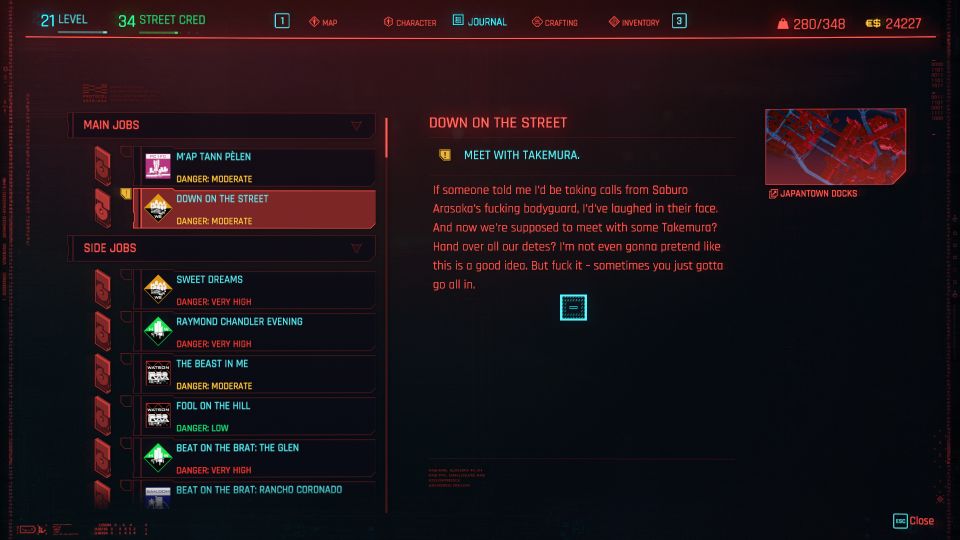 Meet up with Takemura
Head to the location marked on the map to meet with Takemura. He is in Japantown.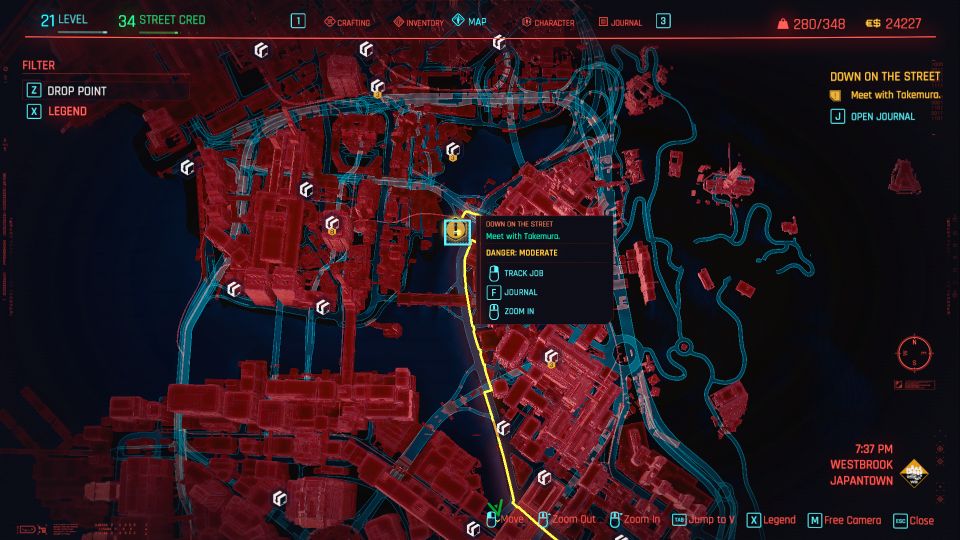 Lean on the barrier and wait for him to arrive.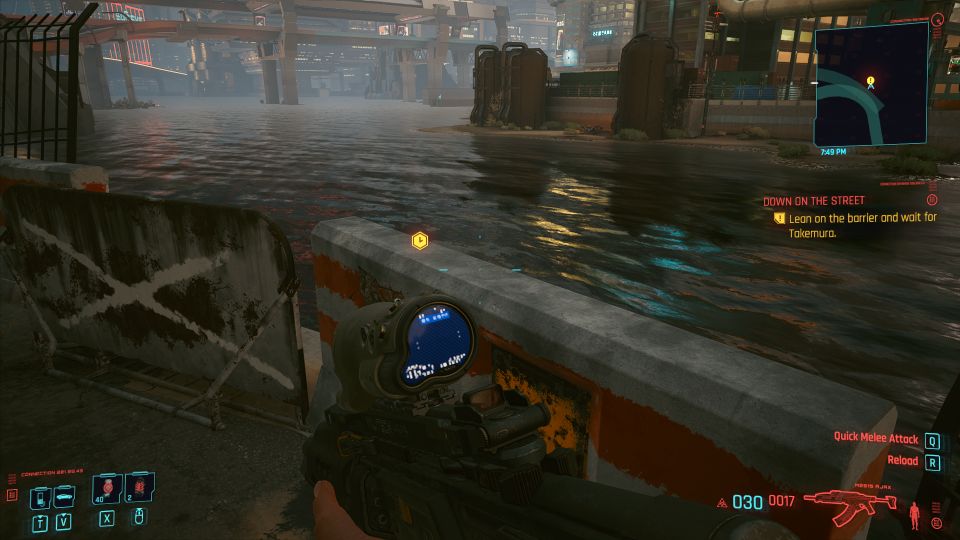 Talk to Oda
You will then meet Oda who is Hanako's bodyguard. Hanako is the daughter of Saburo / sister of Yorinobu.
You can tell him the truth but he won't believe you.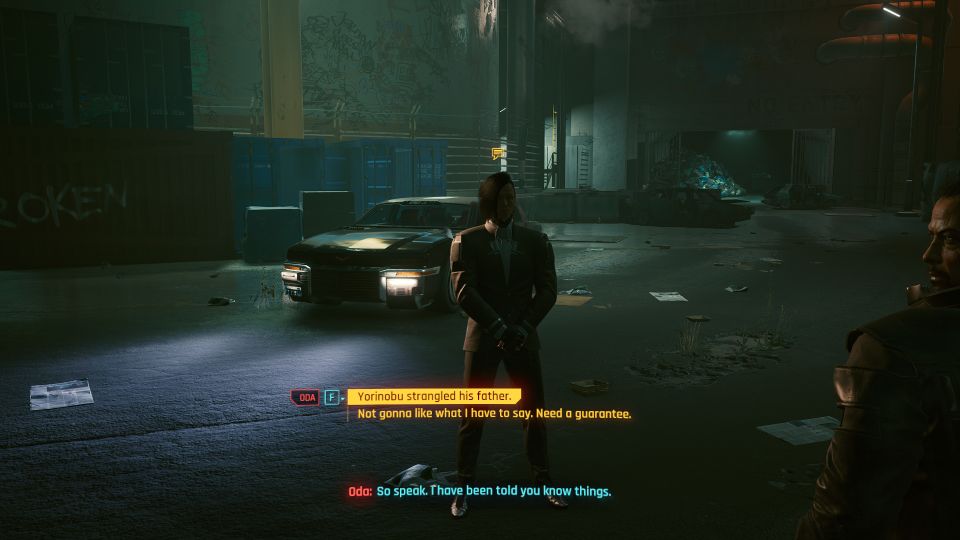 Later on, I chose "Hanako should decide for herself" but still, Oda won't listen.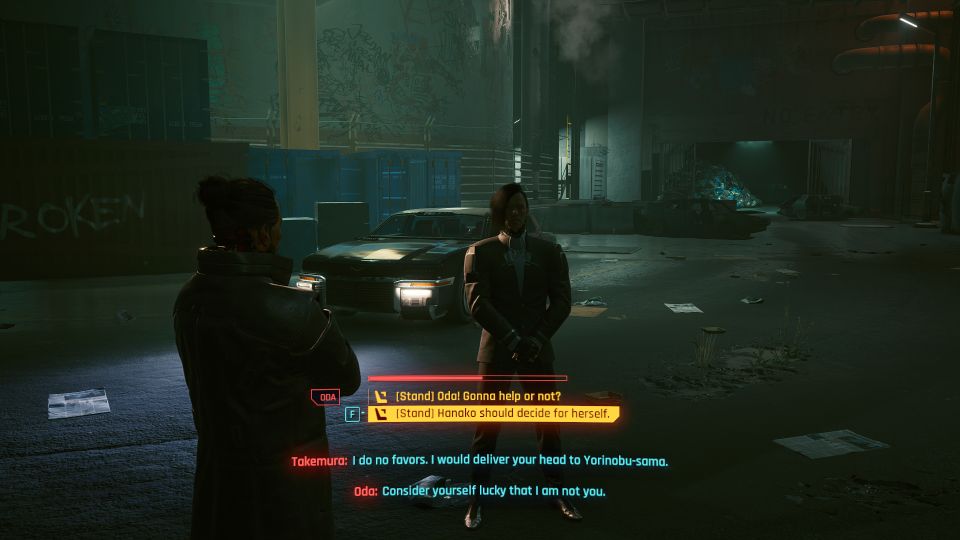 Meet up with Wakako
After the meeting, talk to Takemura. He will ask you to introduce a fixer.
V will tell him Wakako Okada. You can then follow Takemura there as he will drive.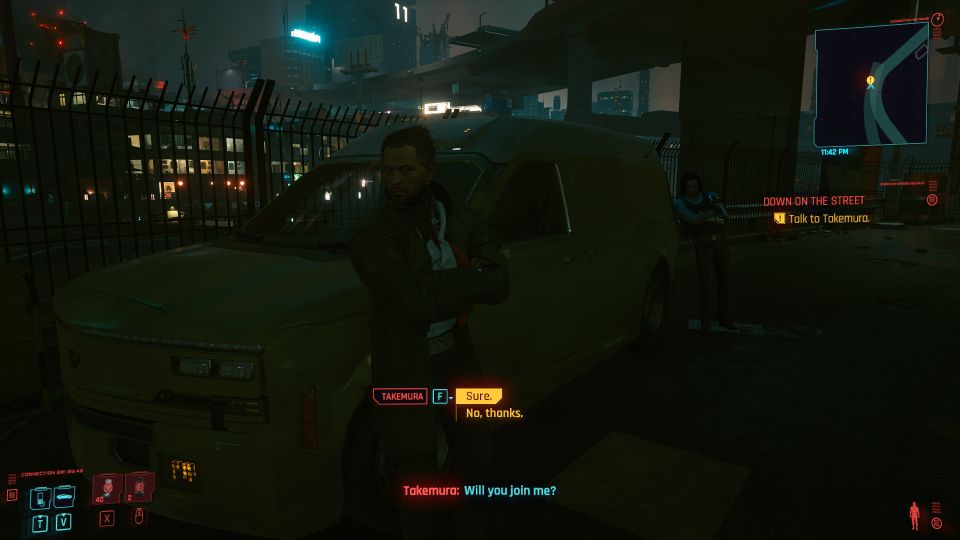 Enter the parlor and talk to Wakako.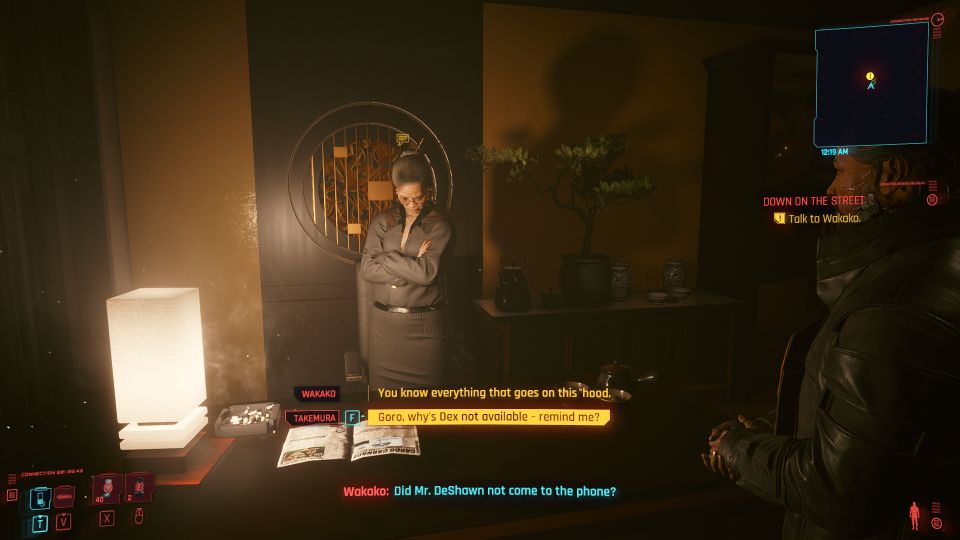 She'll then give you a shard on the Parade which contains intel for the security.
Talk to Takemura
After the meeting, talk to Takemura outside the parlor.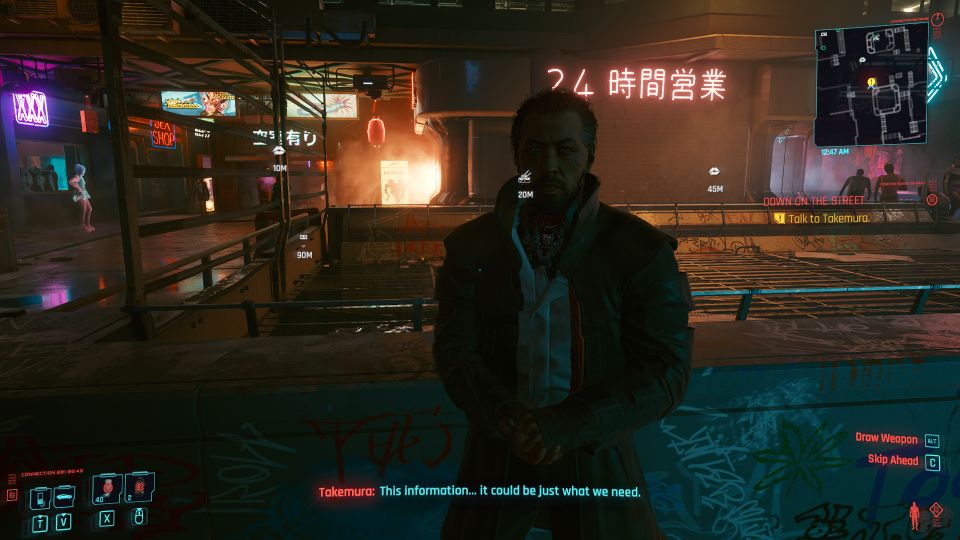 Wait a day
You will then need to wait a day for him to call.
You can fast forward time using the menu, but it will take minutes before he actually calls.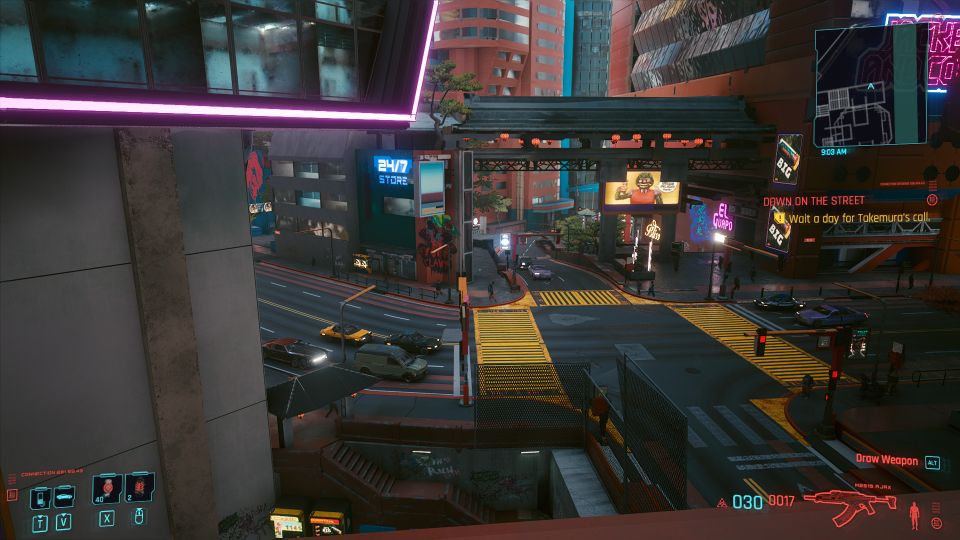 Once he calls, he will ask you to meet elsewhere. The mission ends here.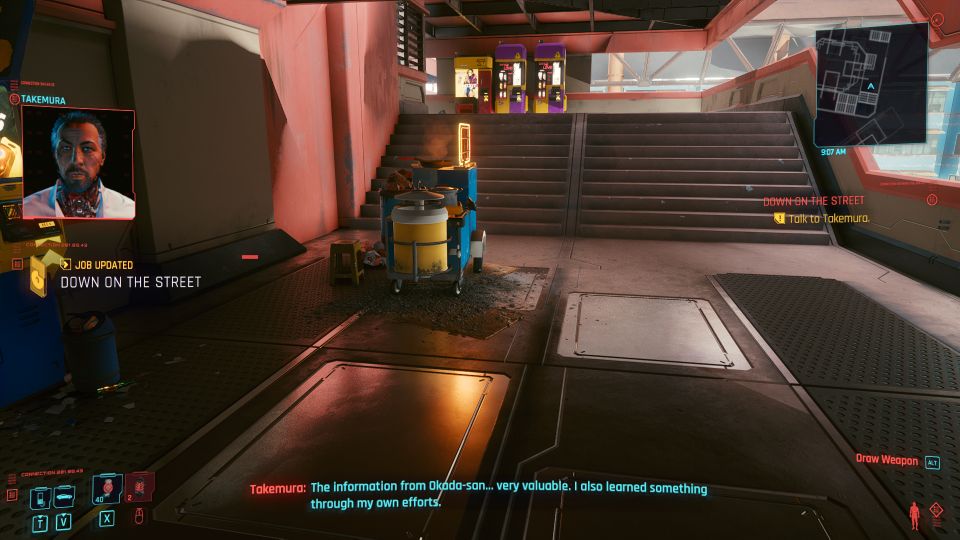 ---
Related posts:
Cyberpunk 2077: The Beast In Me (Badlands) Walkthrough
Cyberpunk 2077: Dream On (Side Mission Walkthrough)
Cyberpunk 2077: Imagine (Side Job Walkthrough)