The Beast In Me: Badlands is a side job in Cyberpunk 2077.
Your objective is to take part in the qualifying race in the Badlands.
Here's a walkthrough of The Beast In Me (Badlands) in Cyberpunk 2077.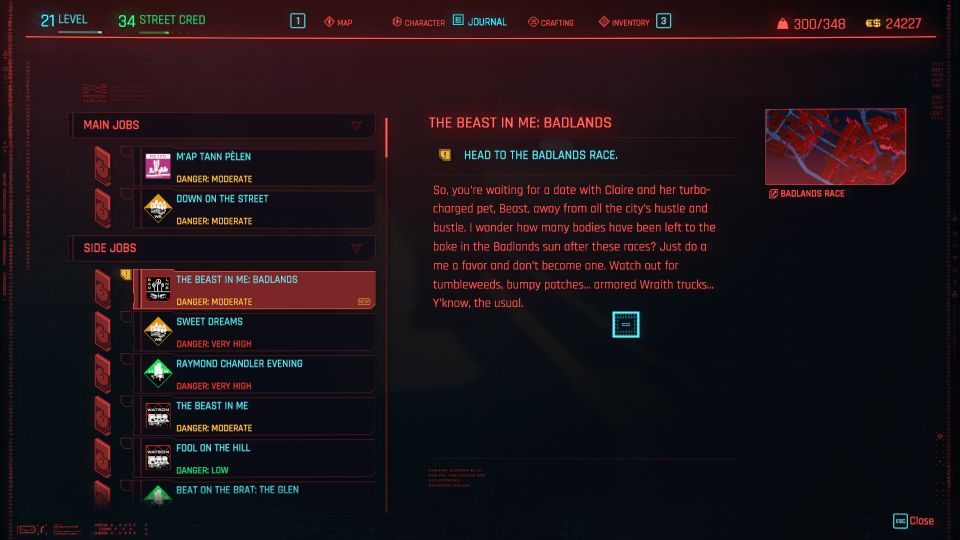 Head to the race
Get to the Badlands race as marked on the map.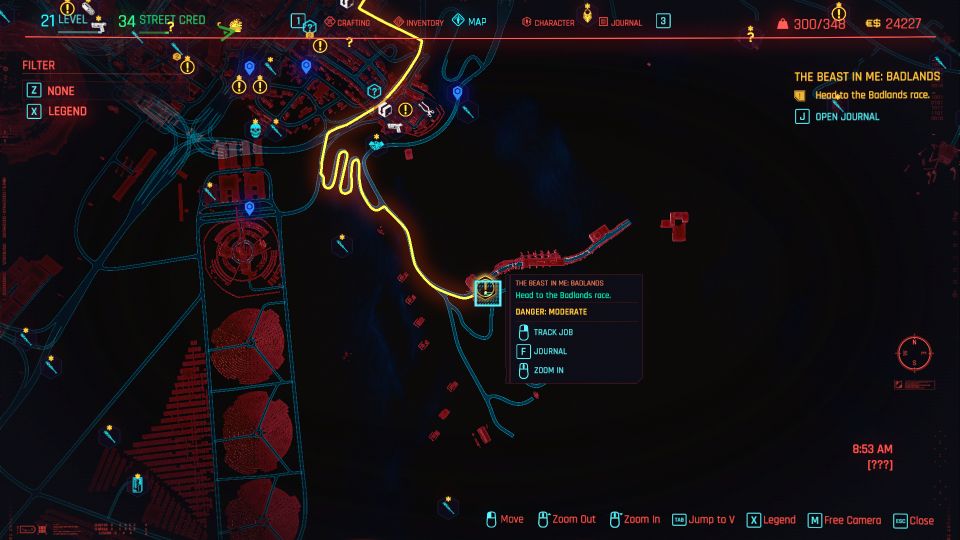 When you reach the area, call Claire first.
She'll bring her Beast this time. You won't get to choose.
Then, sit on the bench and wait for her to come.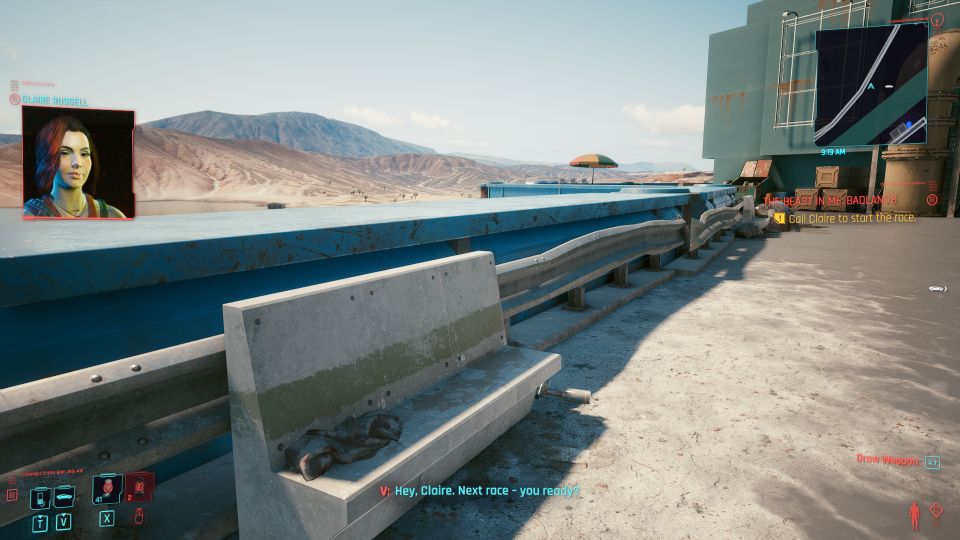 Talk to Claire
Talk to Claire before the race.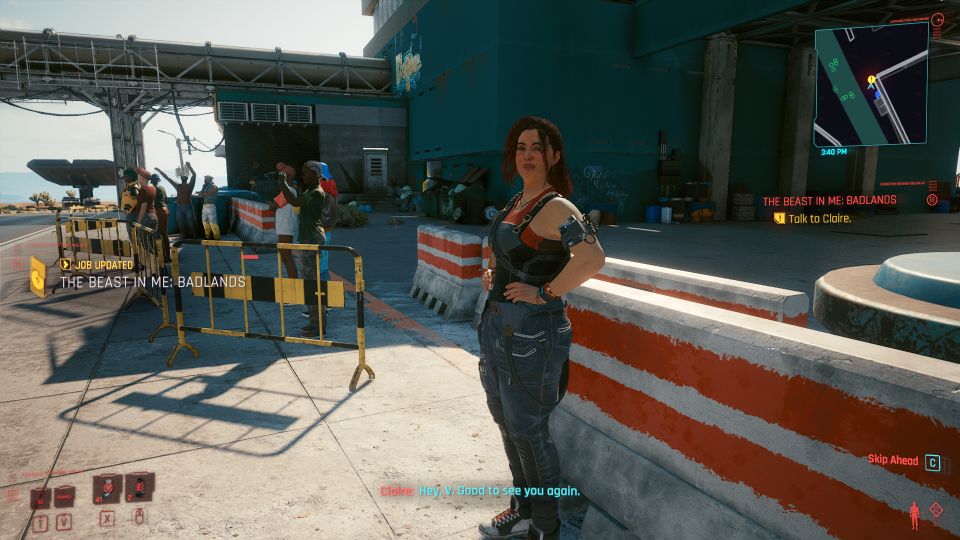 Next, enter the car and wait for the race to start. Claire will sit beside as she's the gunner.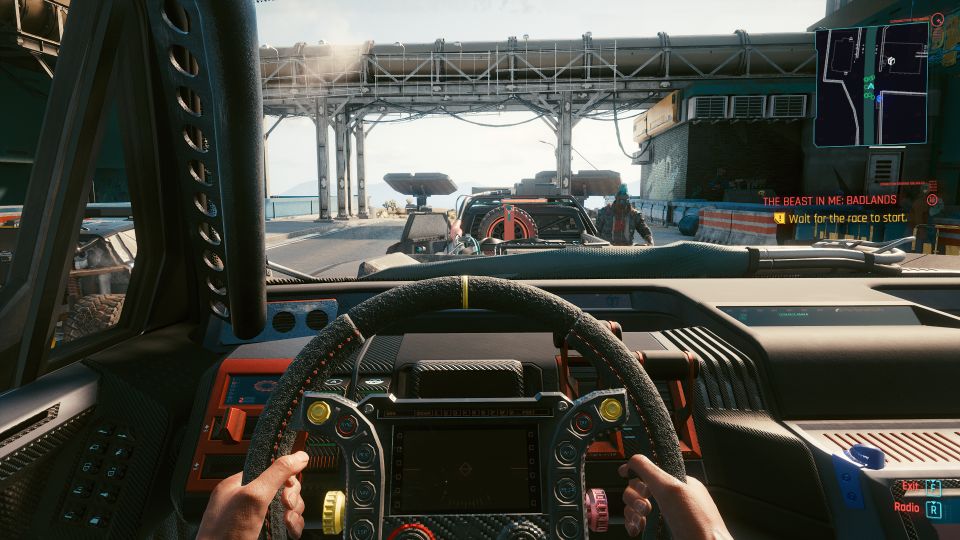 Finish the race
This Badlands course may be slightly tougher than the first one.
The most annoying part is the narrow roads and you can easily bump into the rocks.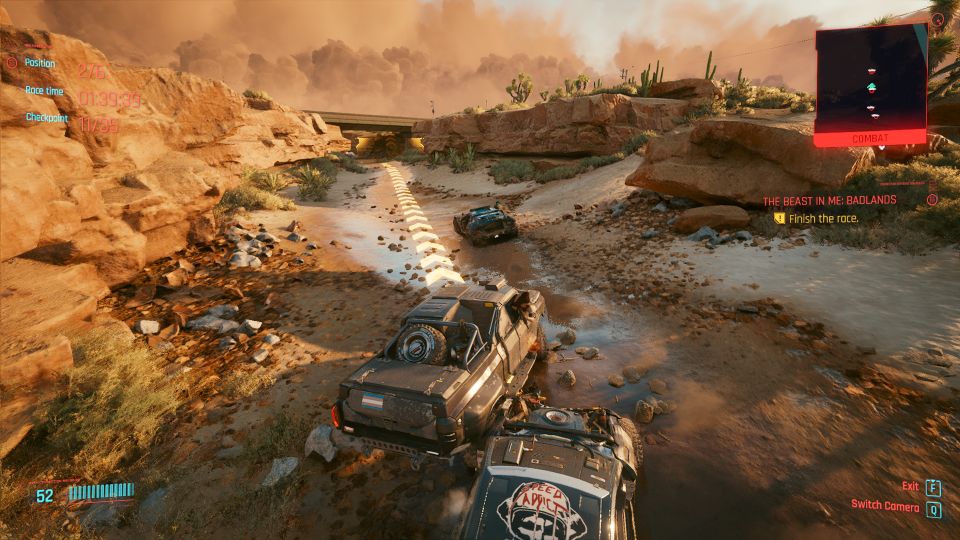 In the middle, you will also go through a sandstorm.
This part is still fine as you can see the path laid out for you.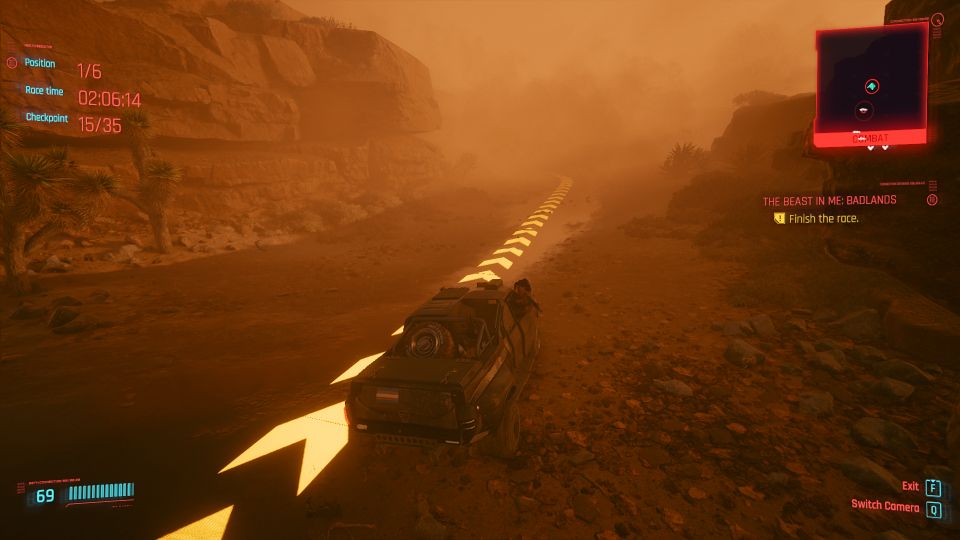 Towards the end, you'll race on tarred road.
I failed to finish the race first this time as I crashed right before the last few checkpoints.
However, the race is still completed.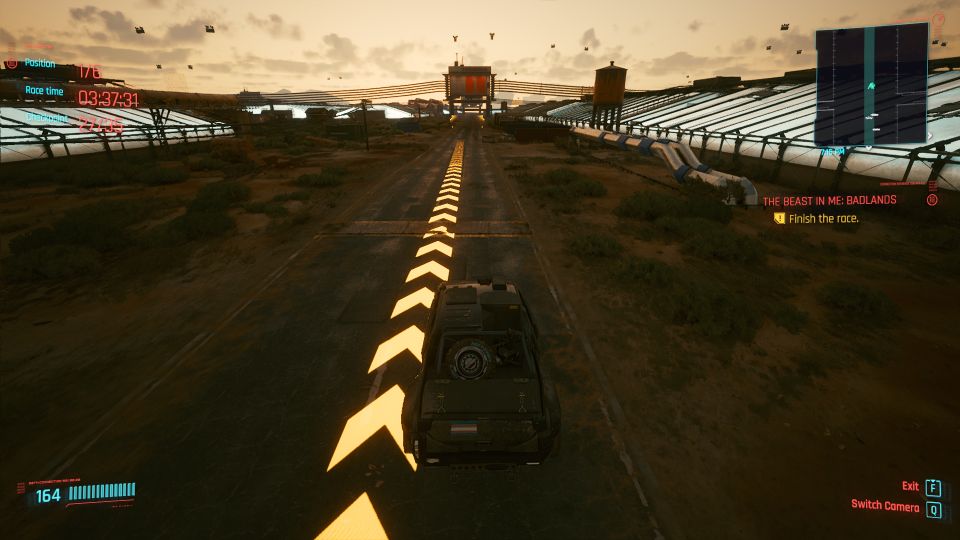 Claire will mention that her husband was a better driver.
You can then choose to follow her back to the garage. The mission ends here.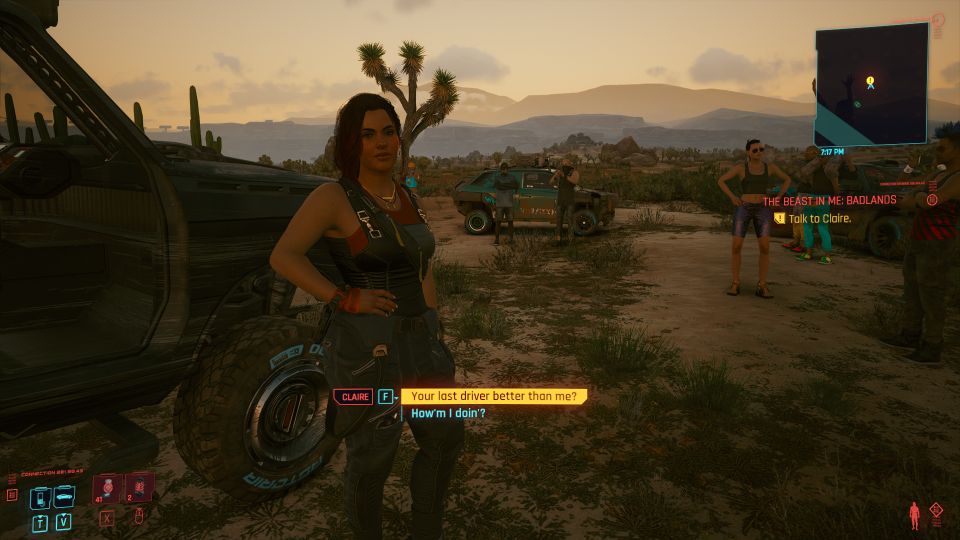 ---
Related posts:
Cyberpunk 2077: Dream On (Side Mission Walkthrough)
Cyberpunk 2077: Imagine (Side Job Walkthrough)