Beat On The Brat: Arroyo is a side job / mission in Cyberpunk 2077.
Your objective is to defeat the champion of Arroyo.
Here's a walkthrough of Beat On The Brat (Arroyo) in Cyberpunk 2077.
He is probably the second fighter you should go against in terms of difficulty.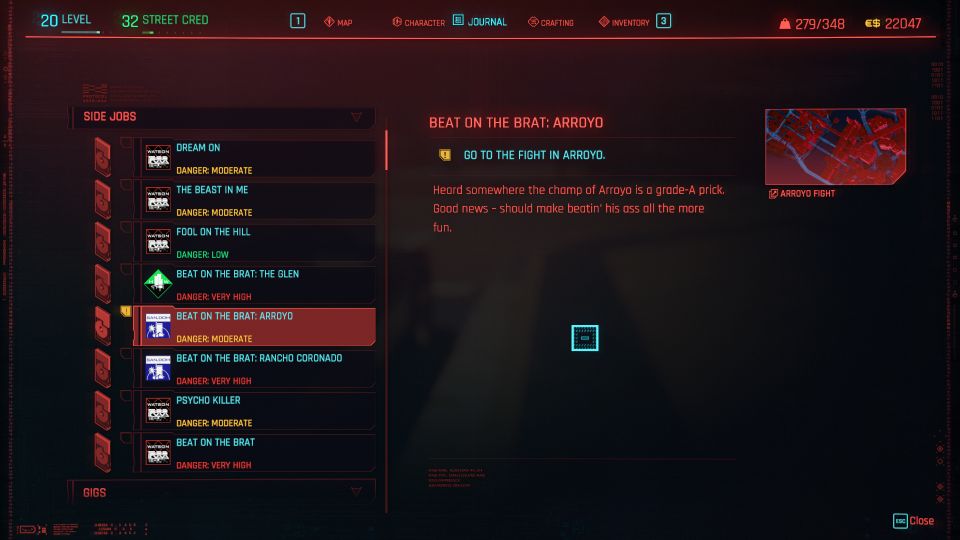 Go to the fight area
To begin, head to the fight area in Arroyo. The location is provided in the map.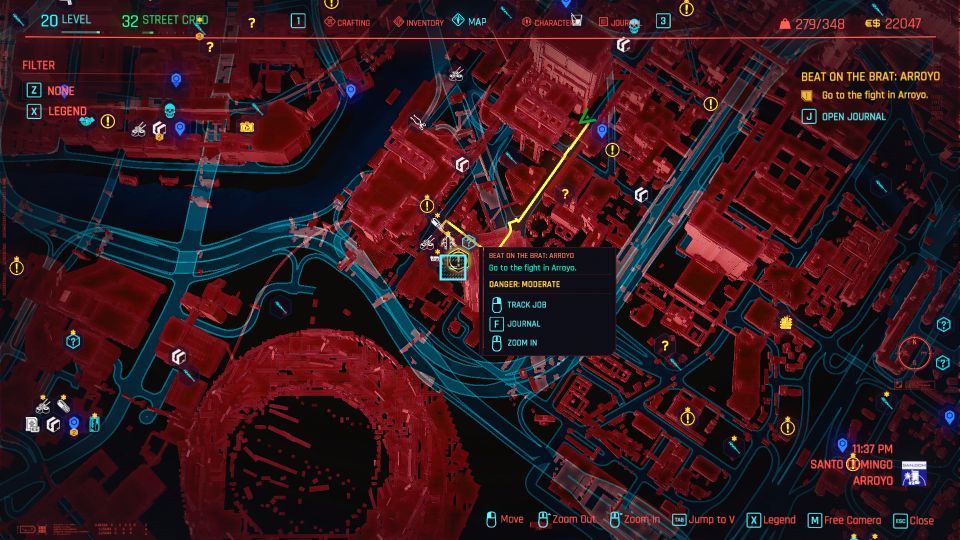 Talk to the champ
Talk to Buck, who is the champion of Arroyo.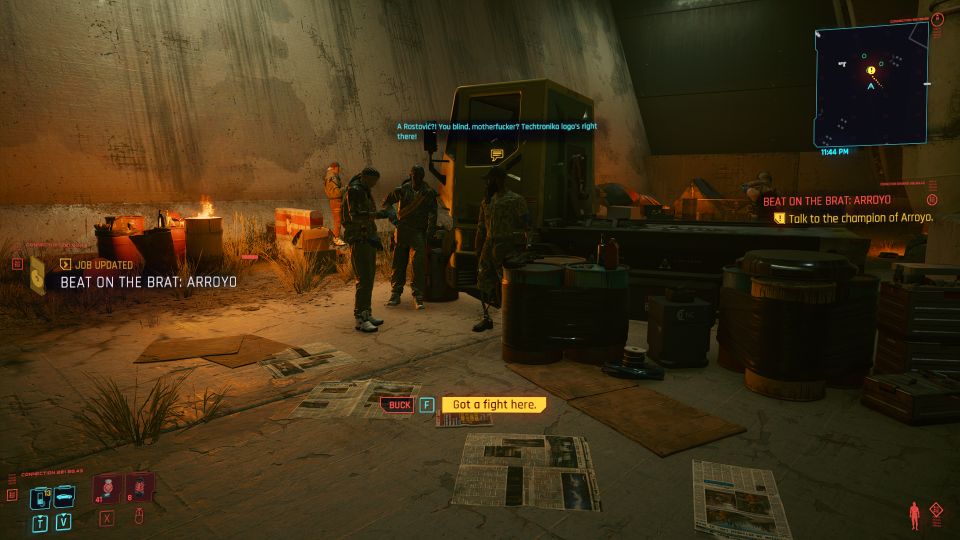 During the conversation, you can ask about his rifle. You need level 9 Body to do so.
Once you've asked him, another option will appear, i.e. toss in your sniper rifle.
You can either pay 2,900 or 12,000 eddies to fight him. I chose the 12k option but I regret this.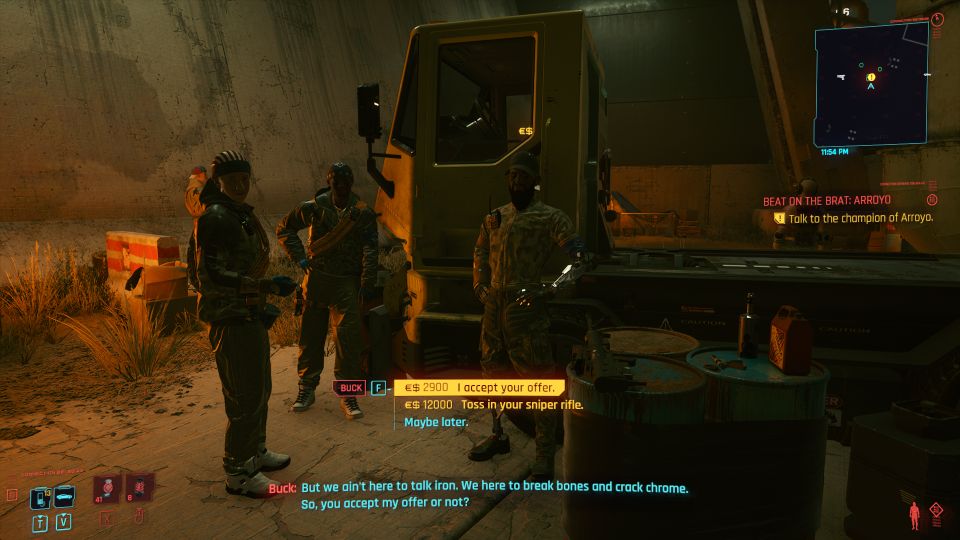 Defeat Buck
He will lead you to the arena. Talk to him again to begin.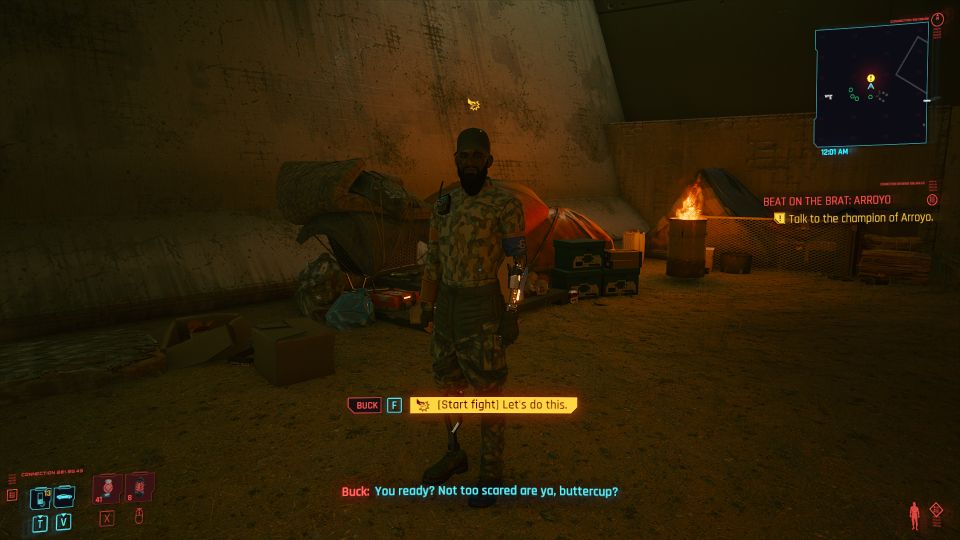 To defeat Buck, you simply need patience.
Keep holding your punch and release it when you get close. Basically, just use strong punches to counter his block every time.
When he is vulnerable, you can use fast punches. Repeat the process until he is down.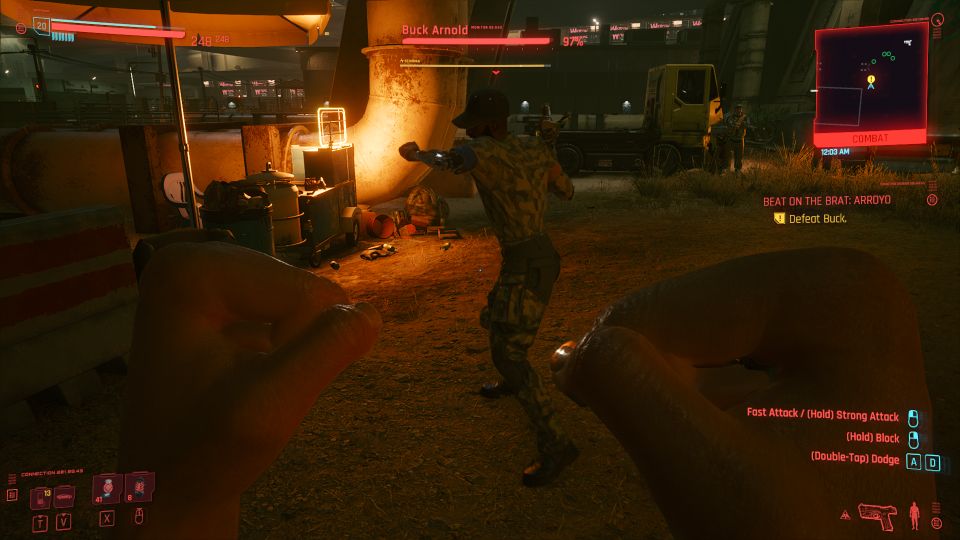 Defeat Buck and the rest
After Buck loses, he will call the rest of the gang to attack you.
Here, you can use your gun to take them down.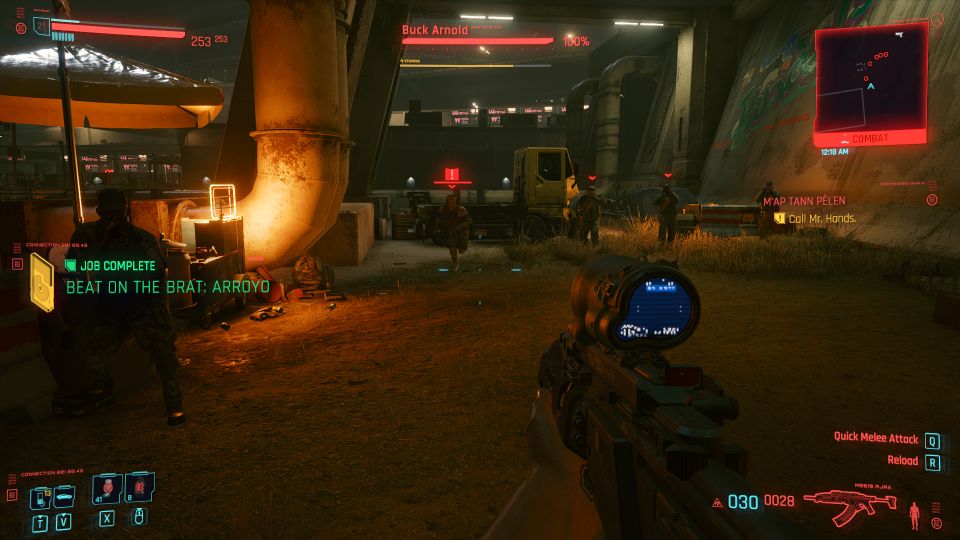 Get the sniper rifle
Next, grab the sniper rifle on the barrel. However, I didn't seem to get my money back after the fight.
I'm not sure if you can get the sniper rifle even without choosing that option in the conversation.
The mission ends here.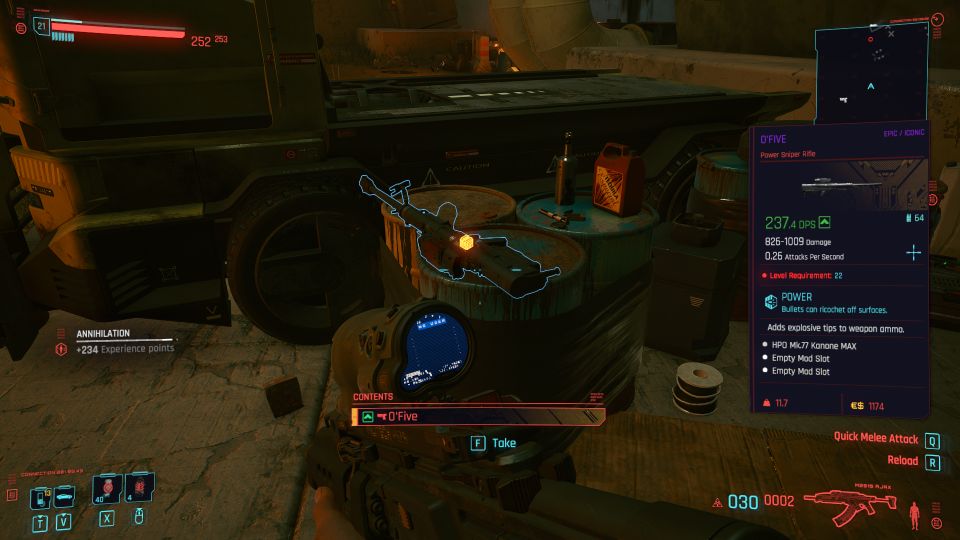 ---
Related posts:
Cyberpunk 2077: The Beast In Me (City Center) Walkthrough
Cyberpunk 2077: Don't Lose Your Mind Walkthrough