Following The River is a side job / mission in Cyberpunk 2077.
Your objective is to meet up with River for lunch and so on.
Here's a walkthrough of Following The River in Cyberpunk 2077.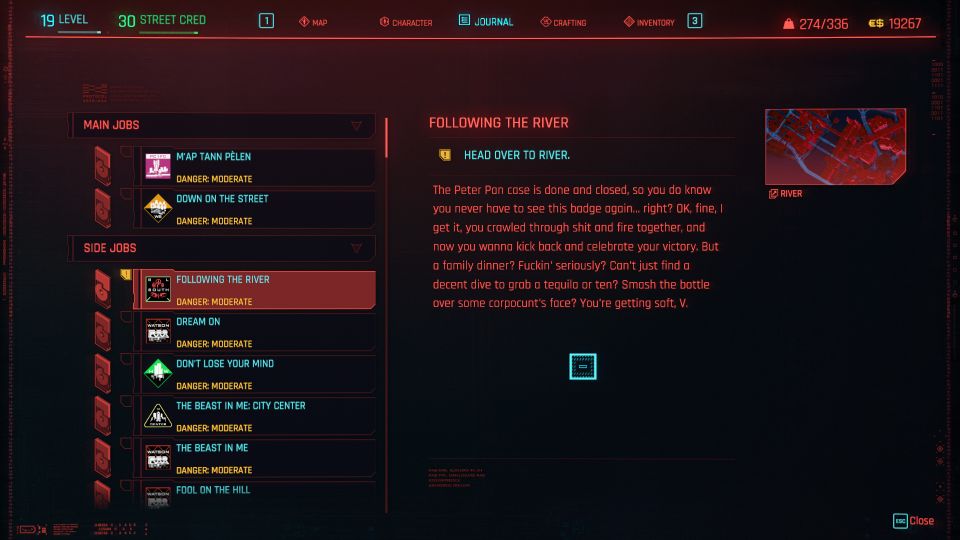 Head over to River
Meet River at the location marked on the map.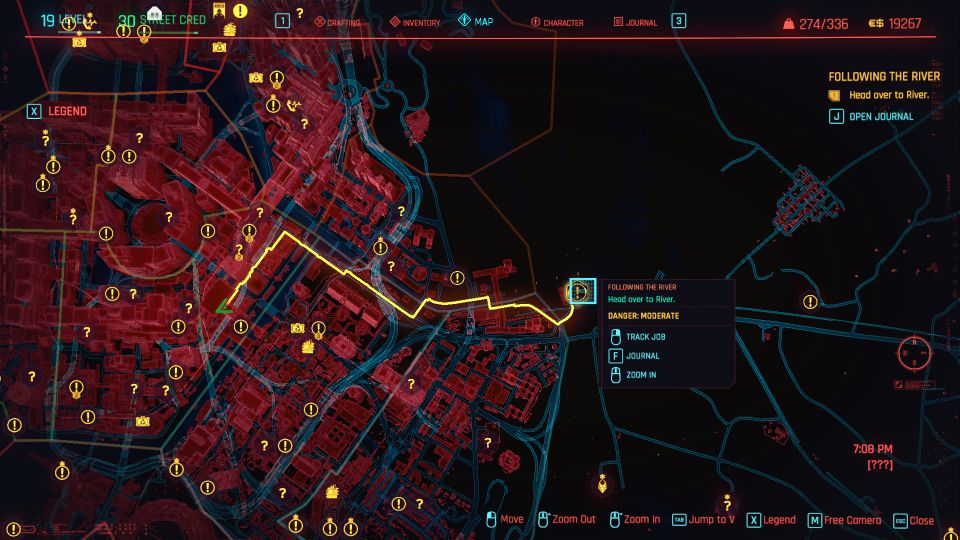 Wait for him by the barrels if you're here at night.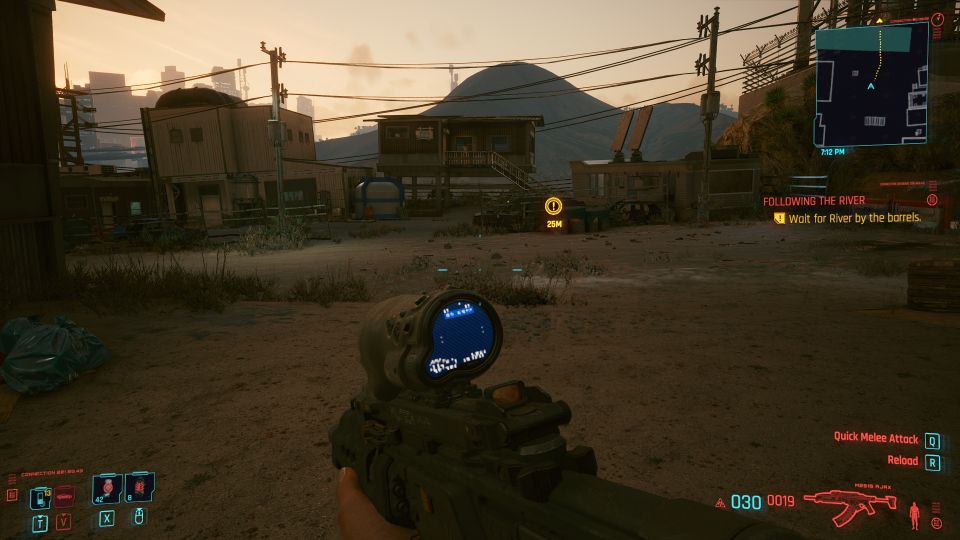 Talk to River
River will be cooking some food near Randy's place.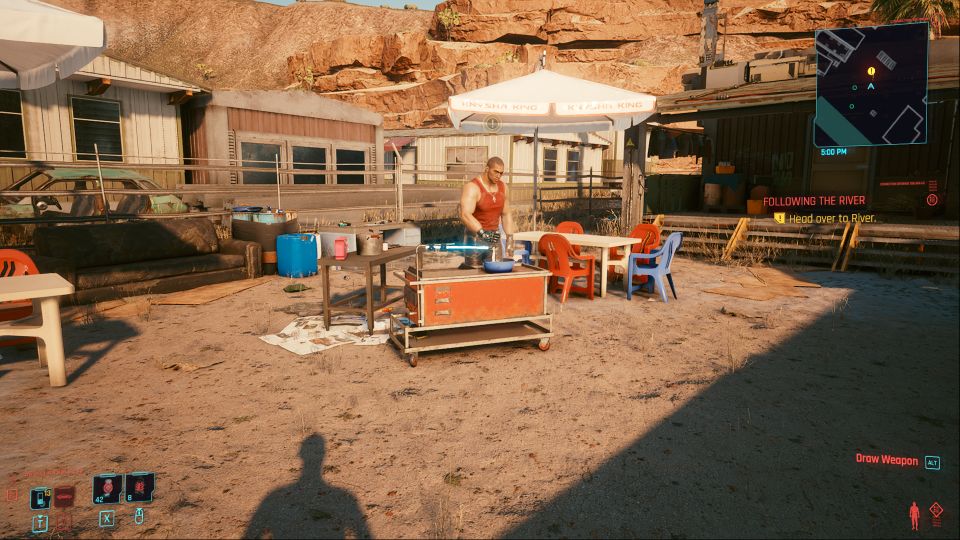 Talk to him and ask him what happened to Harris.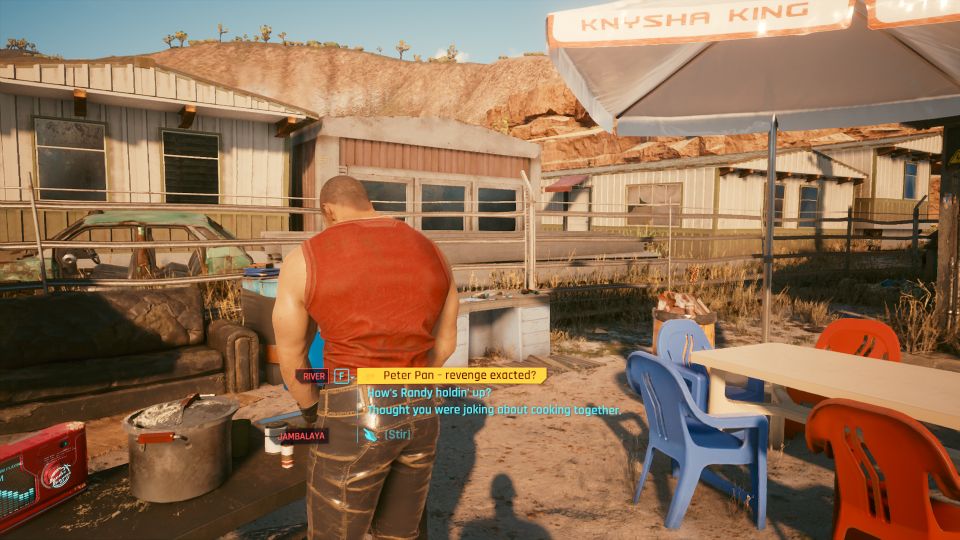 Take the rice
Enter the house to get the rice. In the mean time, you can also talk to Joss but it's optional.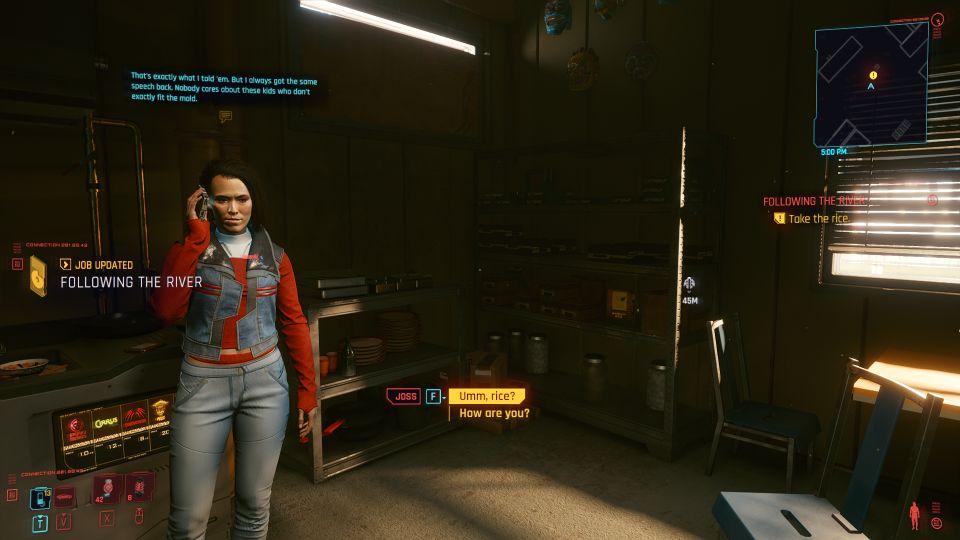 Take the rice from the shelf.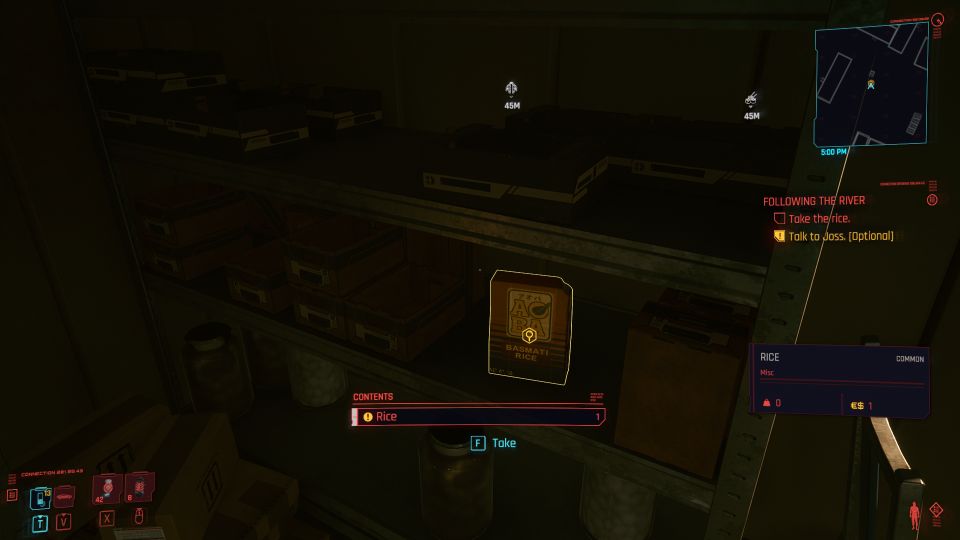 Return to River and pour some of the rice.
Sit with River
After cooking, sit down with River for awhile.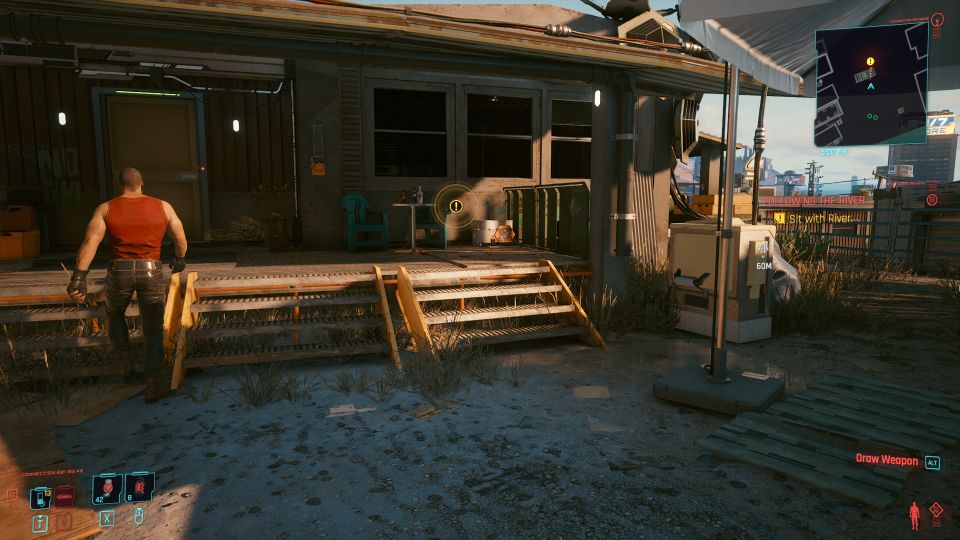 Talk about what he did to Harris. He will tell you that he couldn't kill him.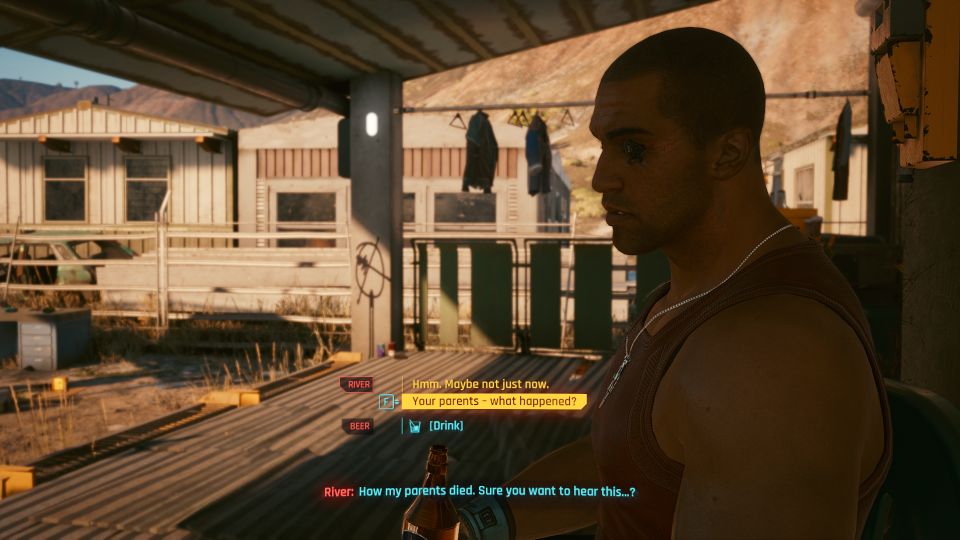 Grab the AR game gear
The kids will then interrupt to play some AR game. Take the AR set.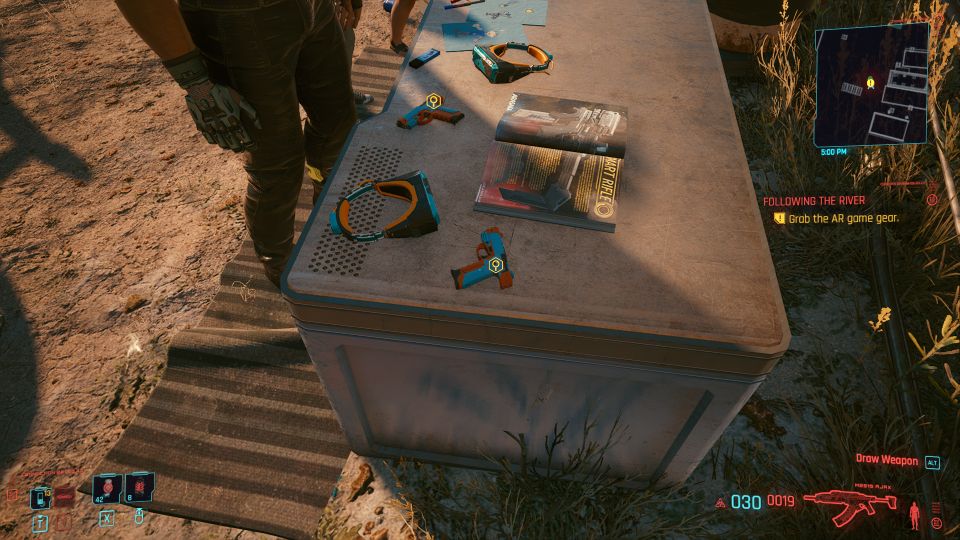 Play the game
River will ask for your help to let the kids win.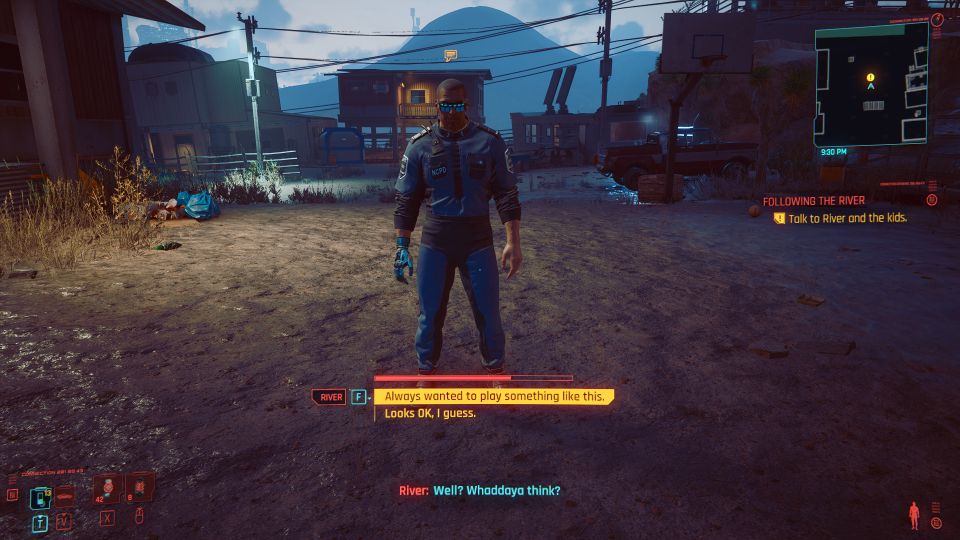 You just have to shoot at the enemies.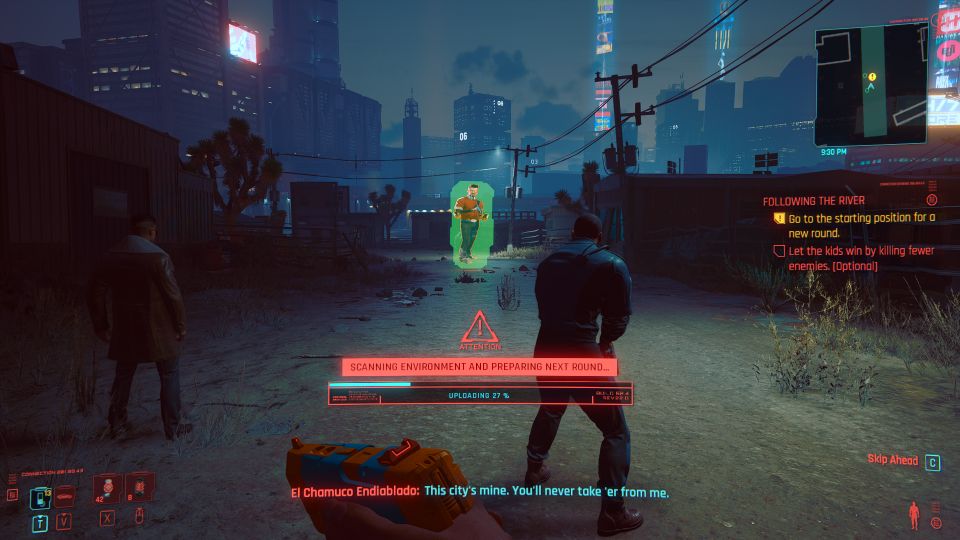 I chose to let the kids win and ultimately, River will be happy with it.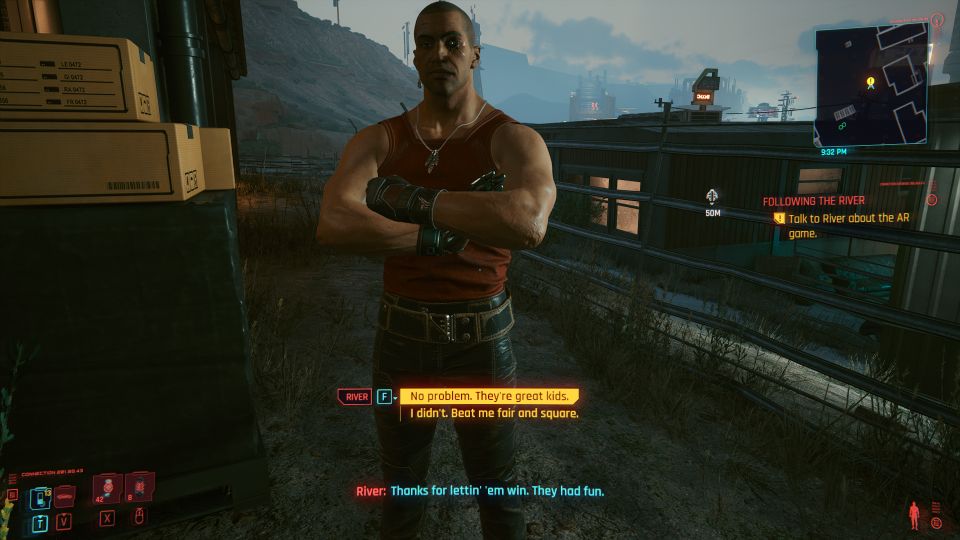 Join Joss
Have dinner with Joss, River and the kids.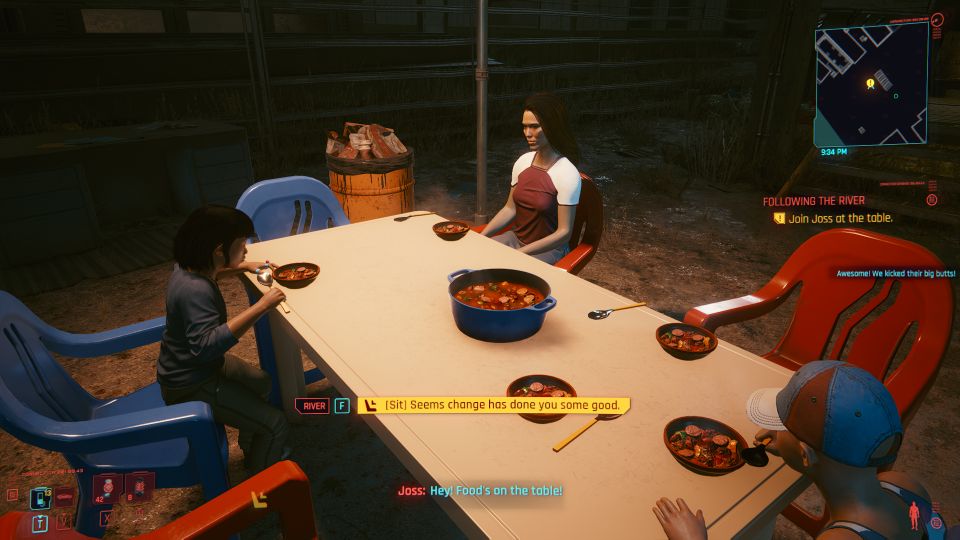 During the conversation, V will be asked all sorts of things about his future.
I chose the "like to have one someday" option.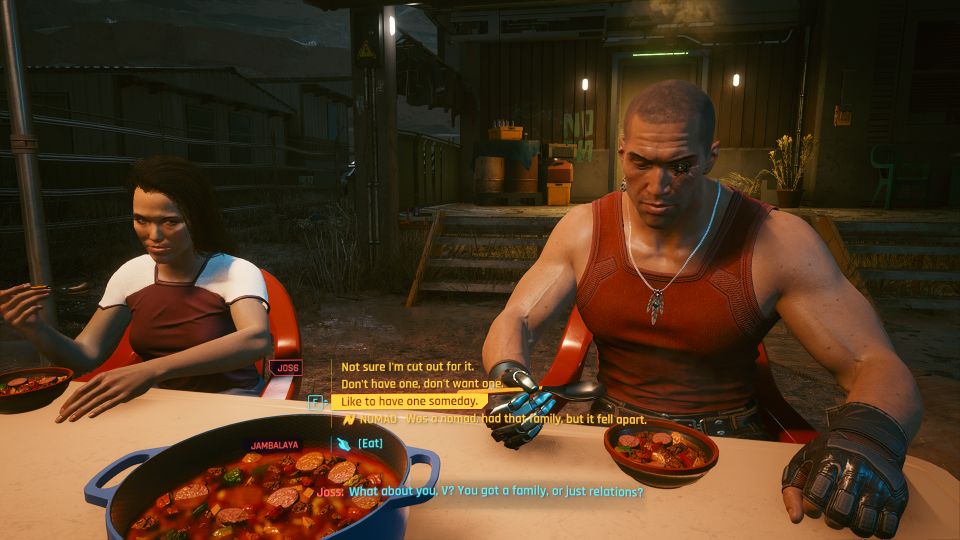 Follow River
River will then bring you to the nearby tower. Jump over the fence and kick open the door for River.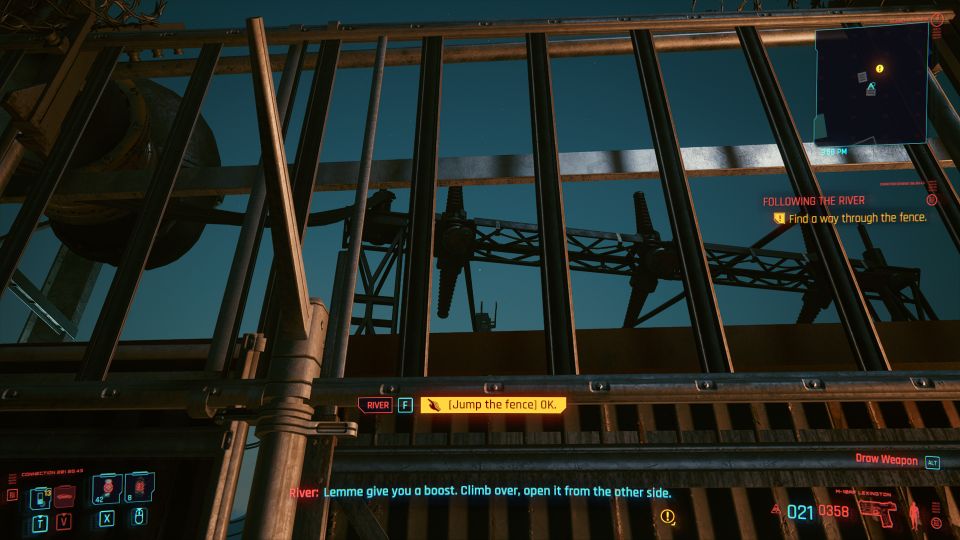 He will then give you a pistol as thanks.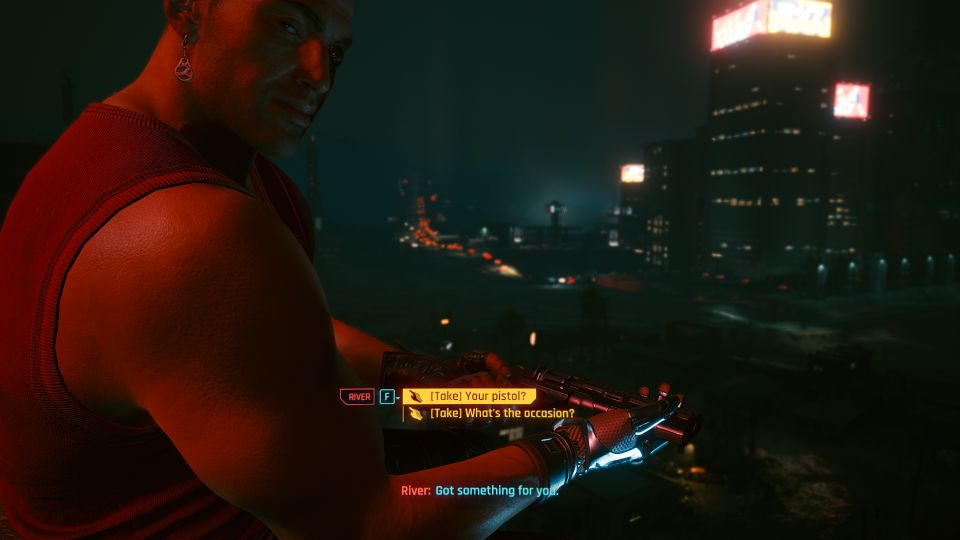 Romance option
Finally, the romance option only applies if you chose a female character.
You can choose the option "[Kiss] To us". This should lead to sex as well. I tried choosing that option as a guy but he tells V no.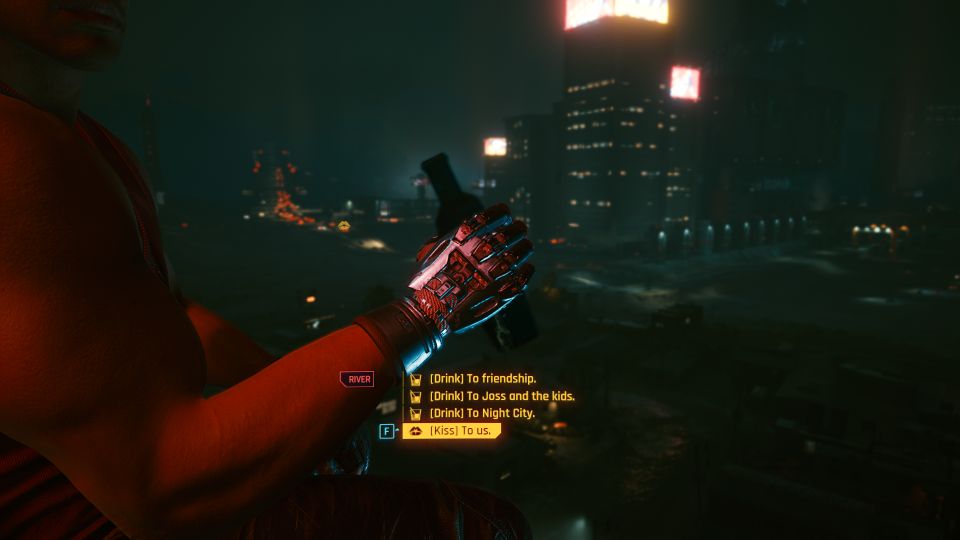 Talk to River
After waking up the next day, speak to River for awhile and the mission ends here.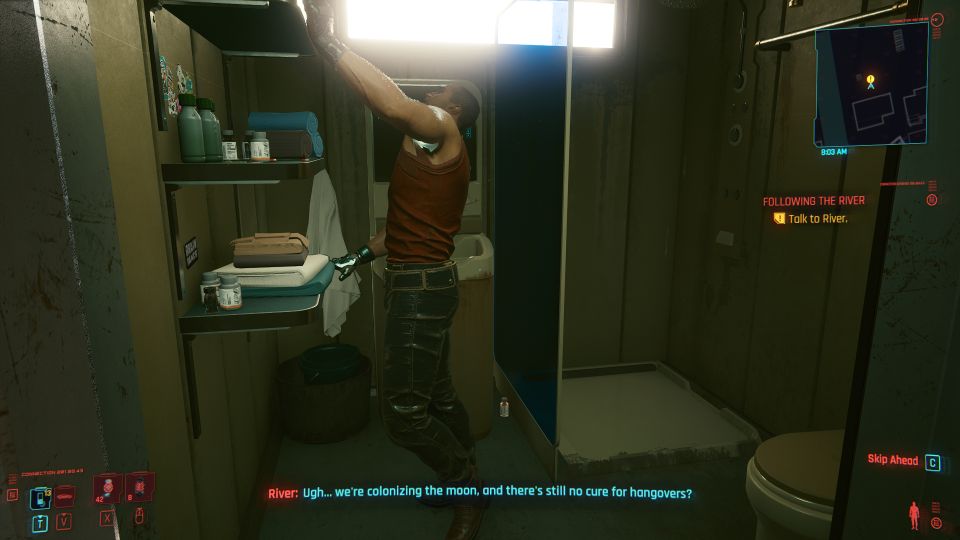 ---
Related posts:
Cyberpunk 2077: Queen Of The Highway Walkthrough
CP 2077: With A Little Help From My Friends Walkthrough