With A Little Help From My Friends is a side job involving Panam in Cyberpunk 2077.
Your objective is to meet Panam and help her hijack the Basilisk.
Here's a walkthrough of With A Little Help From My Friends in Cyberpunk 2077.
Danger: Moderate.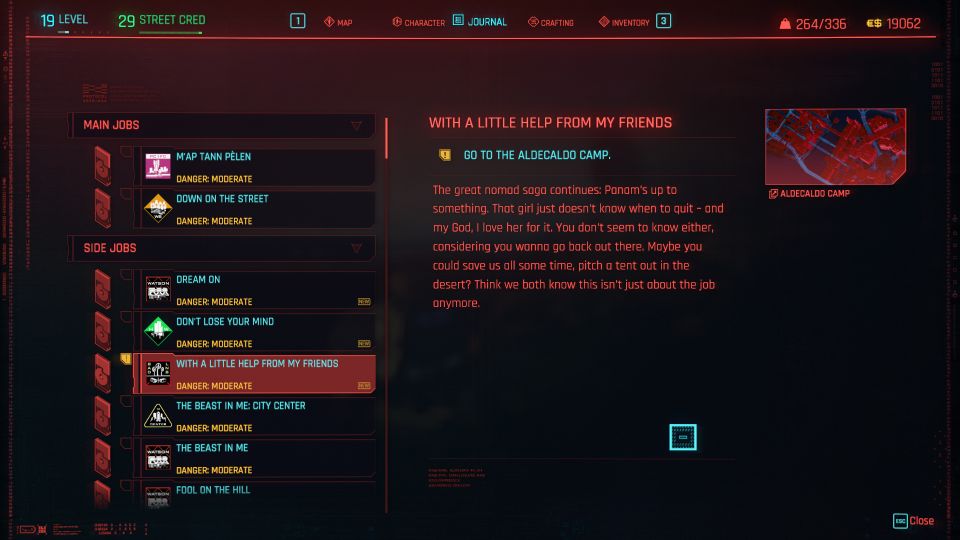 Meet Panam
Head to the Aldecaldo camp which is shown on the map.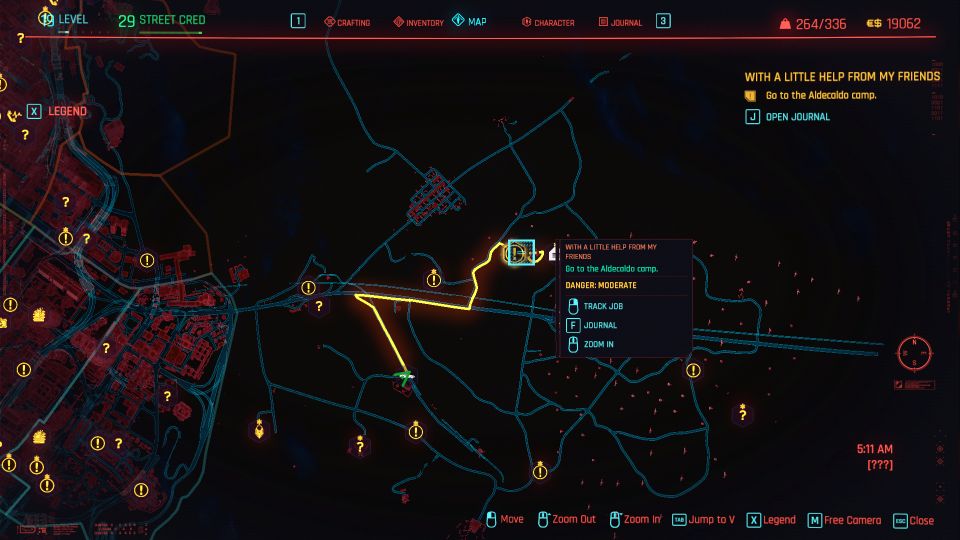 Talk to her. She'll be with Mitch and Saul.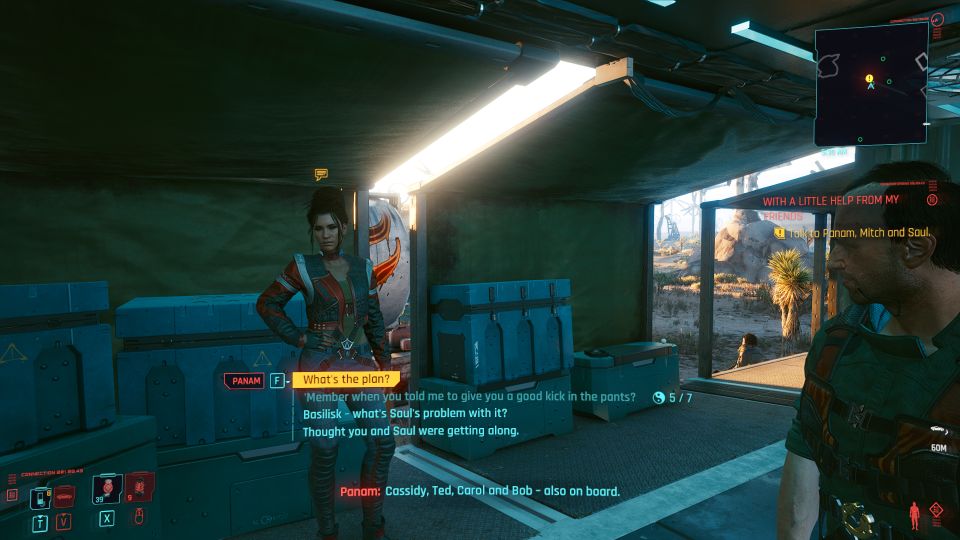 Follow Panam and Mitch
Follow Panam as she leads you to the others who will help with this mission.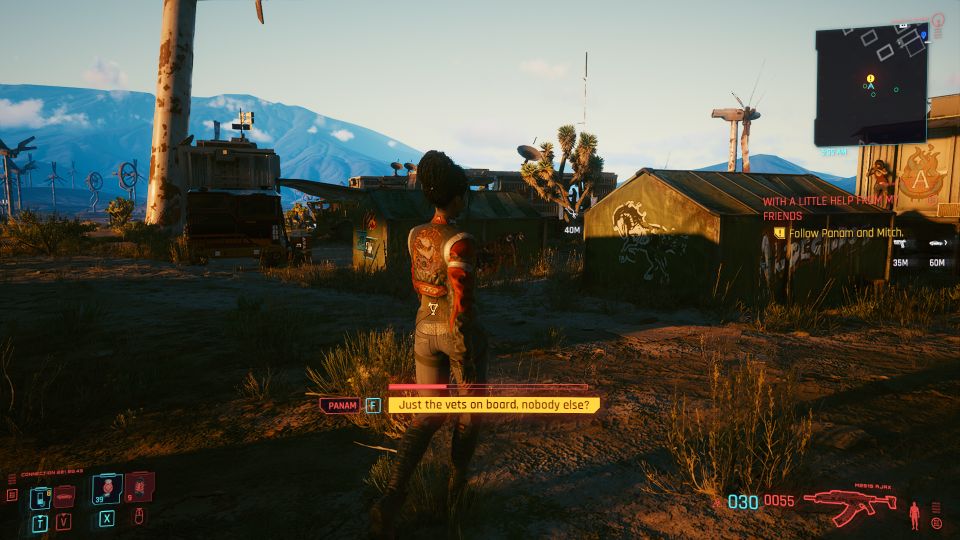 During the conversation, tell her "I'm in" to proceed. If you choose the other option, you may still join later I guess.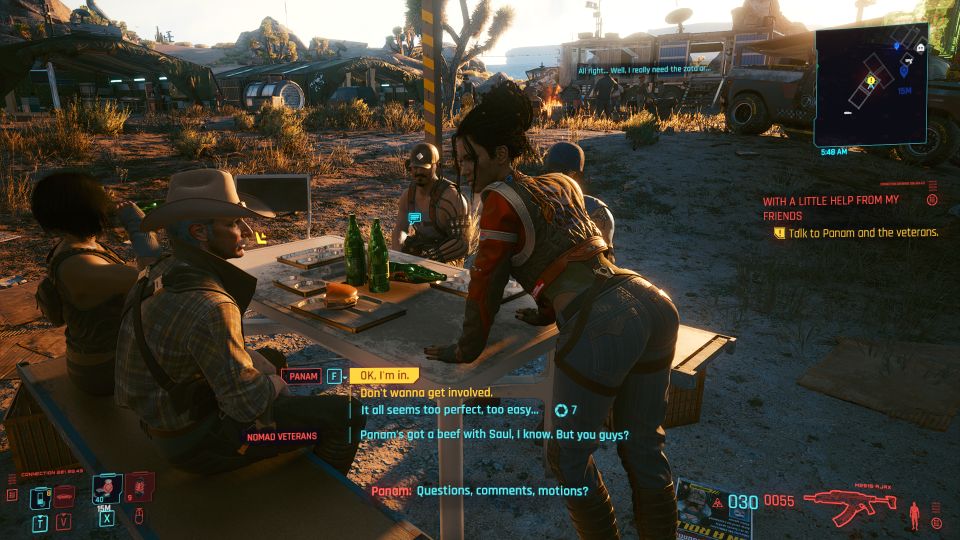 Get in the car
You can choose to ride with Panam there.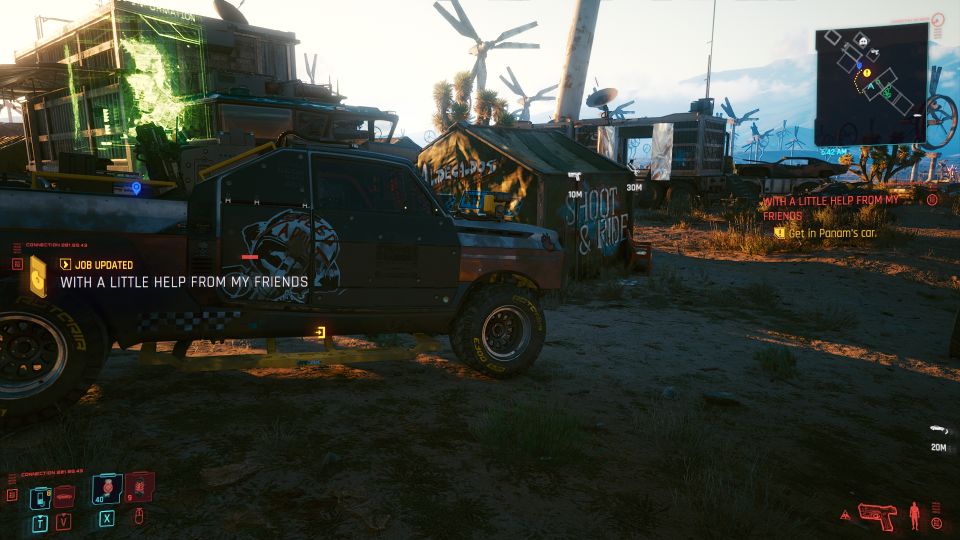 Discuss the plan
After reaching the destination, discuss the plan with Panam.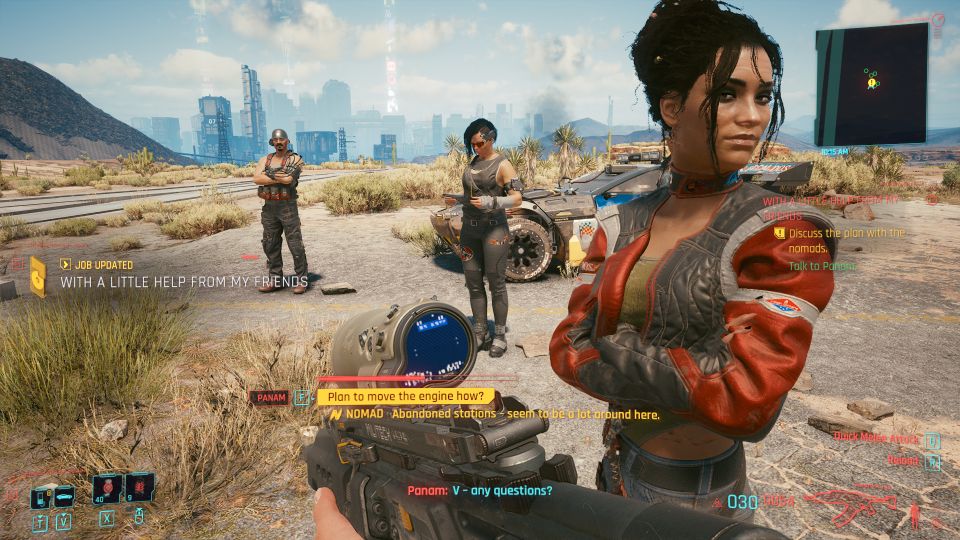 You can also talk to the nomads but this is optional.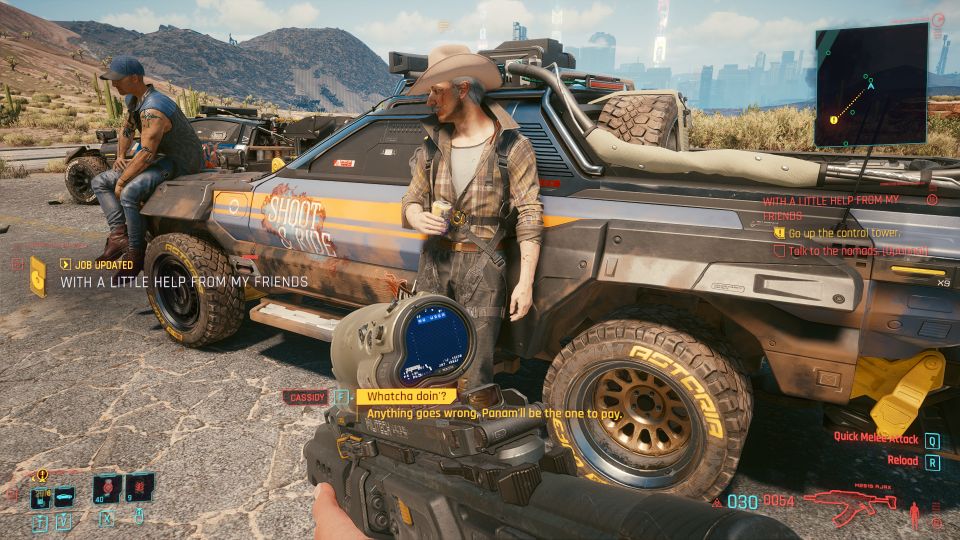 Go up the control tower
Use the stairs and walk all the way up the control tower. Wait for Panam to reach as well.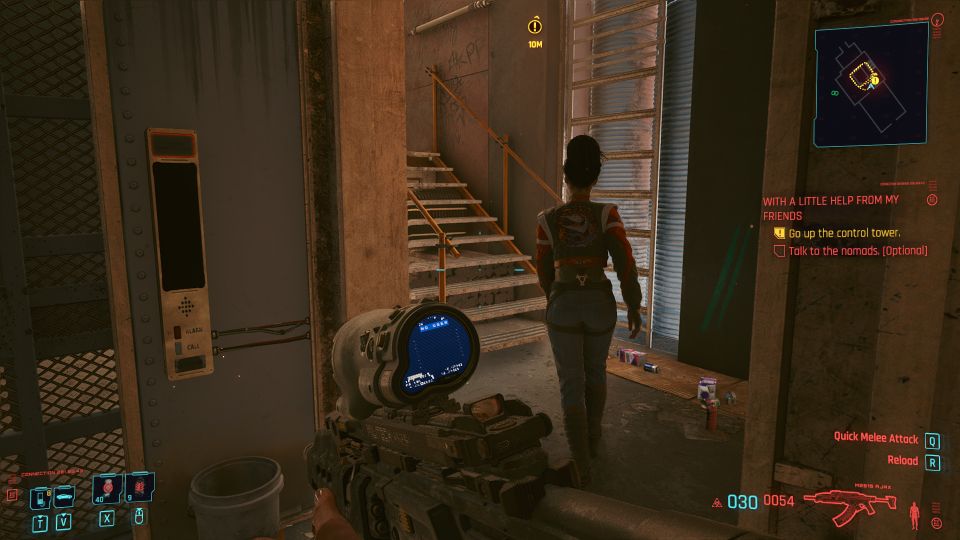 Find the punch card
Get the punch card which is inside a taken-out drawer.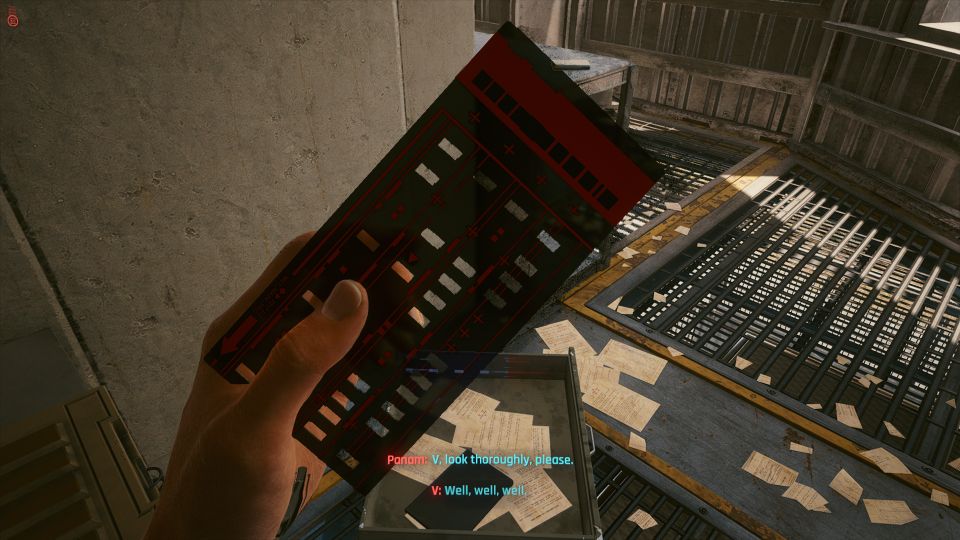 Activate the locomotive
Next, place the punch card inside the control panel and activate the locomotive.
The train will start to move.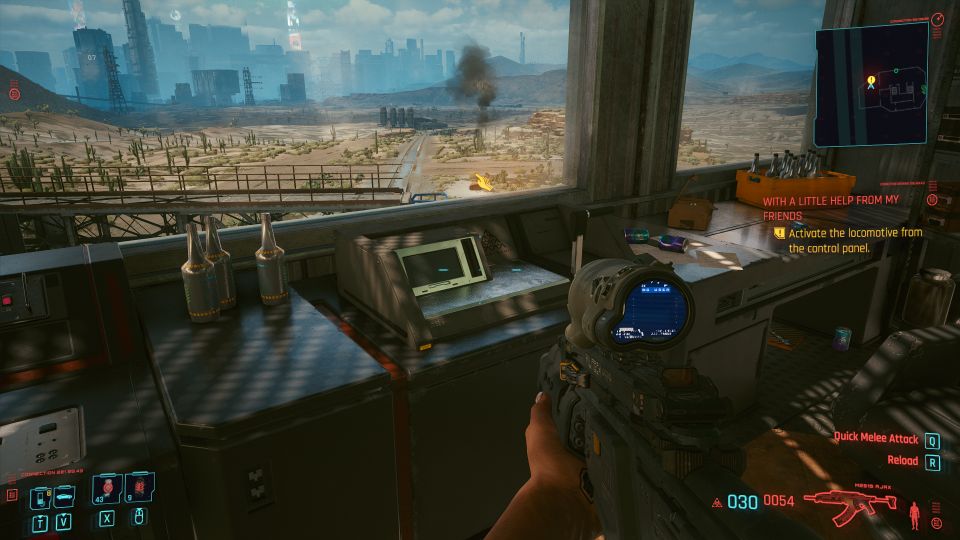 Talk to Panam (romance)
Panam will then want to talk to V about something.
I chose the following options:
[Stand by window] Missed you.
Ok. But we can skip the tiptoeing.
[Touch Panam's hand] Next time, try following that impulse.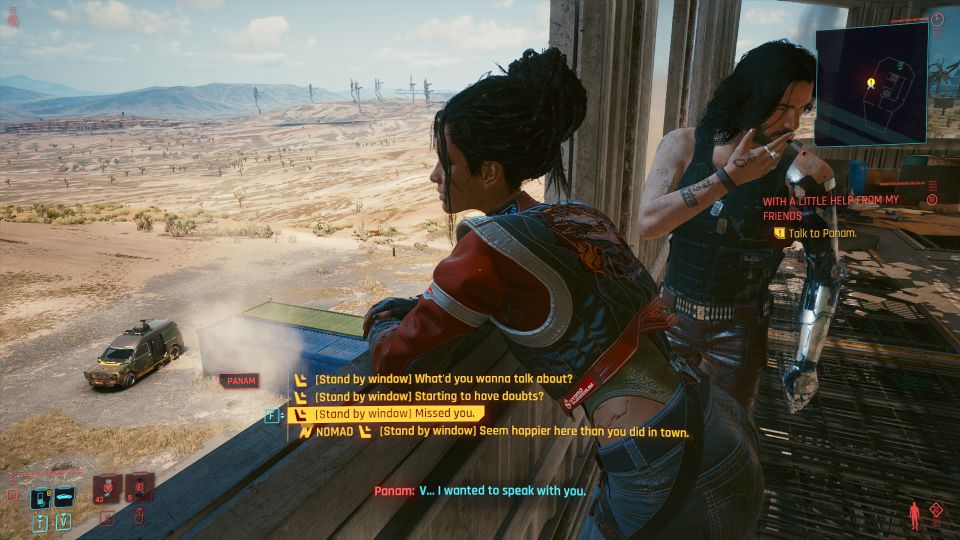 Talk to the veterans
Once you're done, go back down and talk to the veterans by the campfire.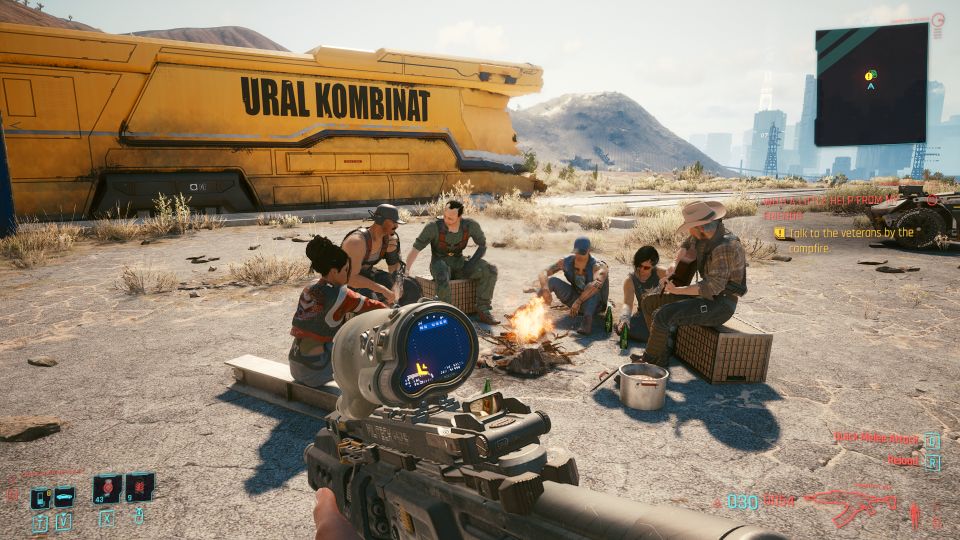 After the fast-forward in time, you can put your arms around Panam by choosing "[Scooch closer] Gotten kinda cold".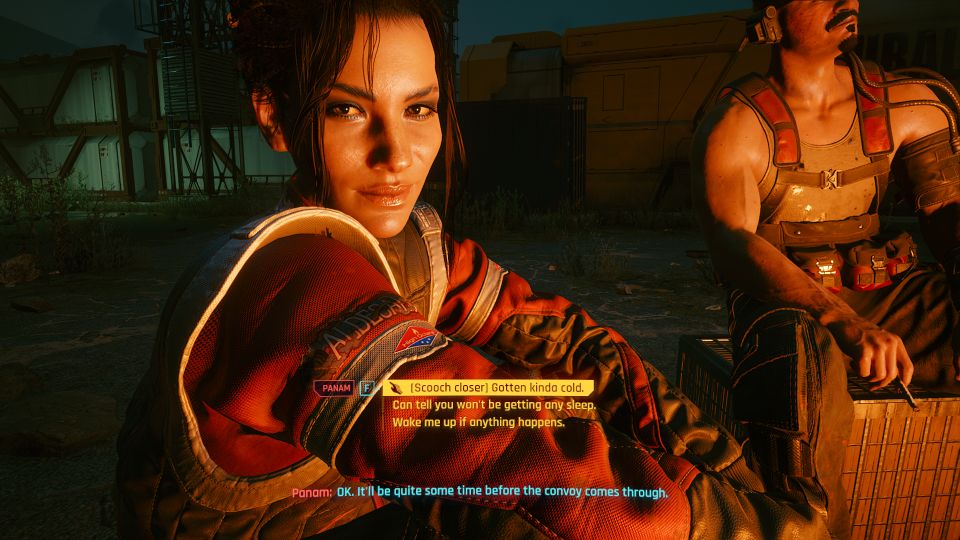 Get in the vehicle
Once the Millitech has arrived, enter Panam's vehicle.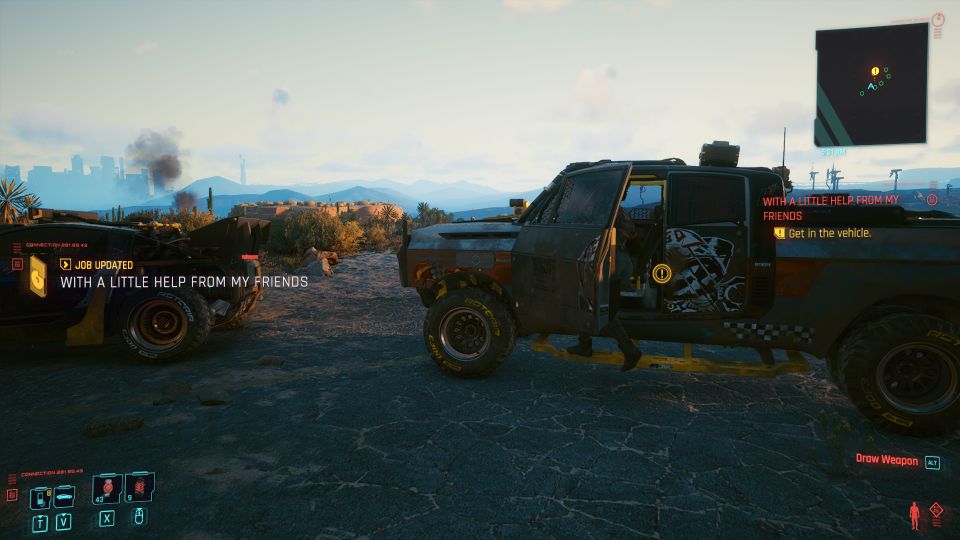 Shoot at the train car coupler
Shoot at the link (coupler) between the two loads.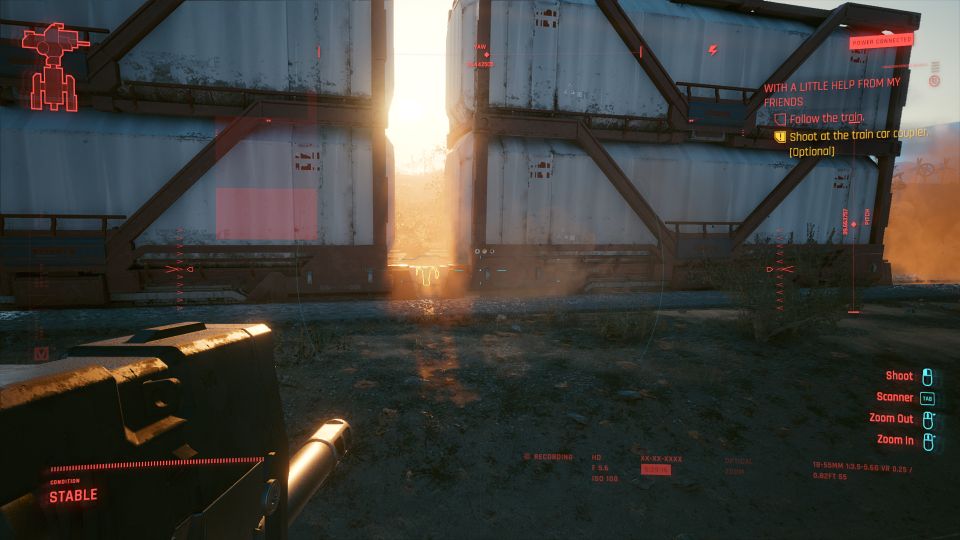 Defeat the Millitech escort
The Millitech will then pass by. Take them out using the cannon at first.
The weapon will get jammed.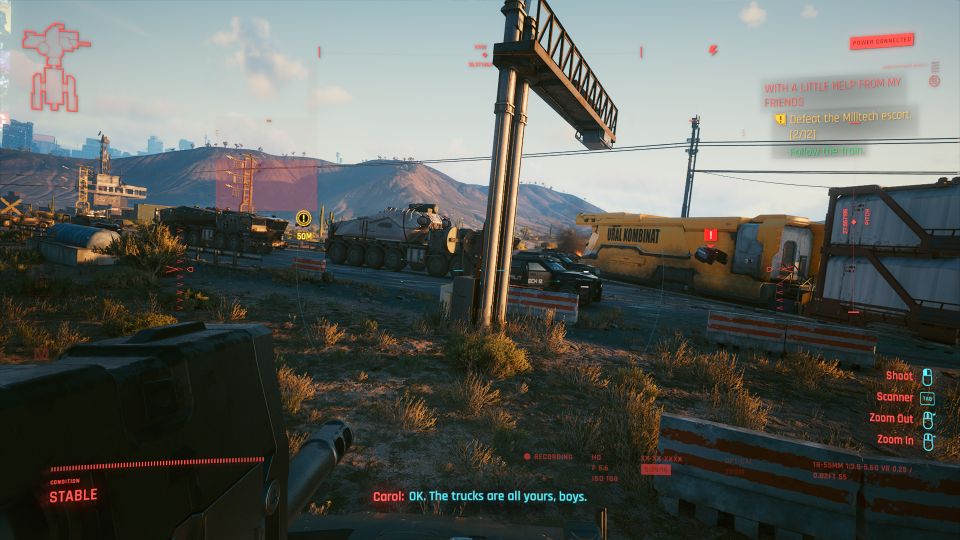 You'll have to go on foot to defeat the remaining ones.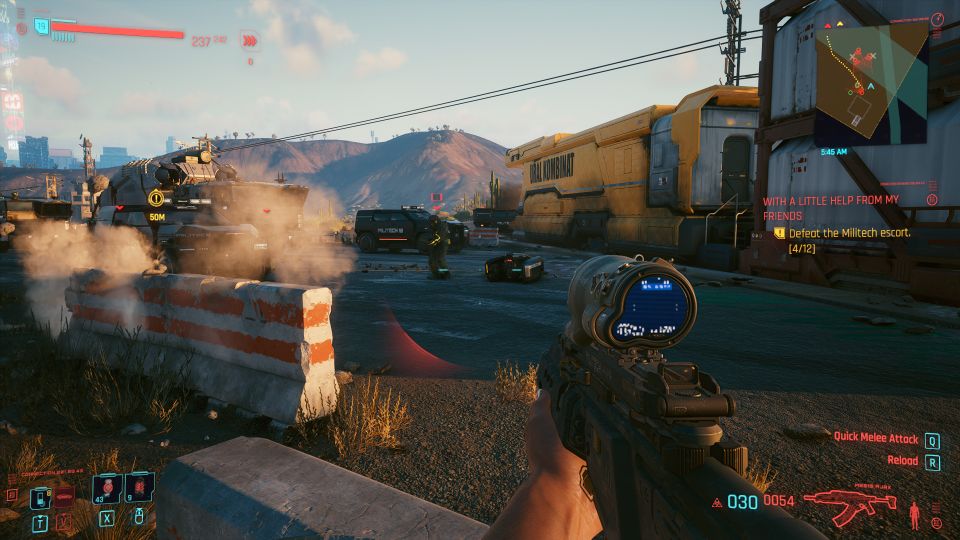 Get back to the vehicle.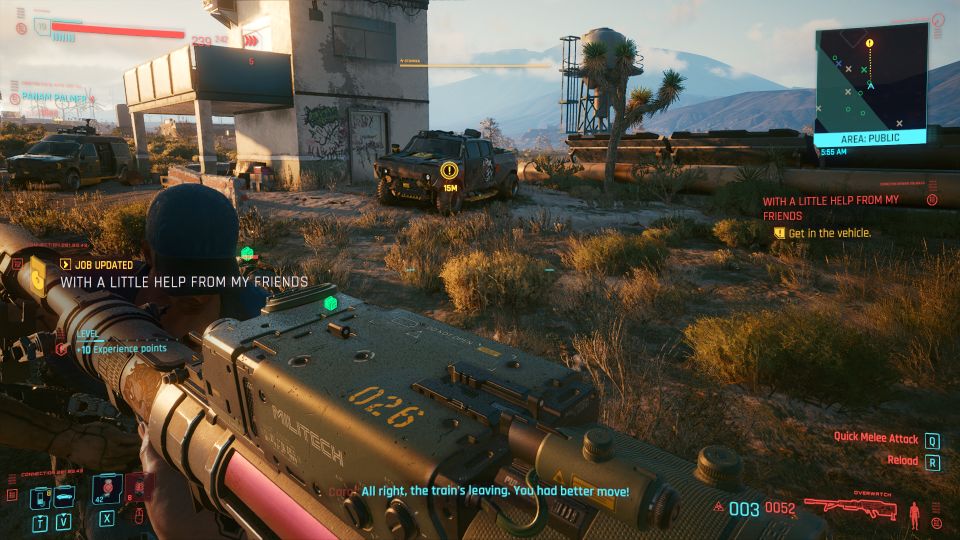 Meet with Saul
After reaching the base, just watch Saul and Panam quarrel again.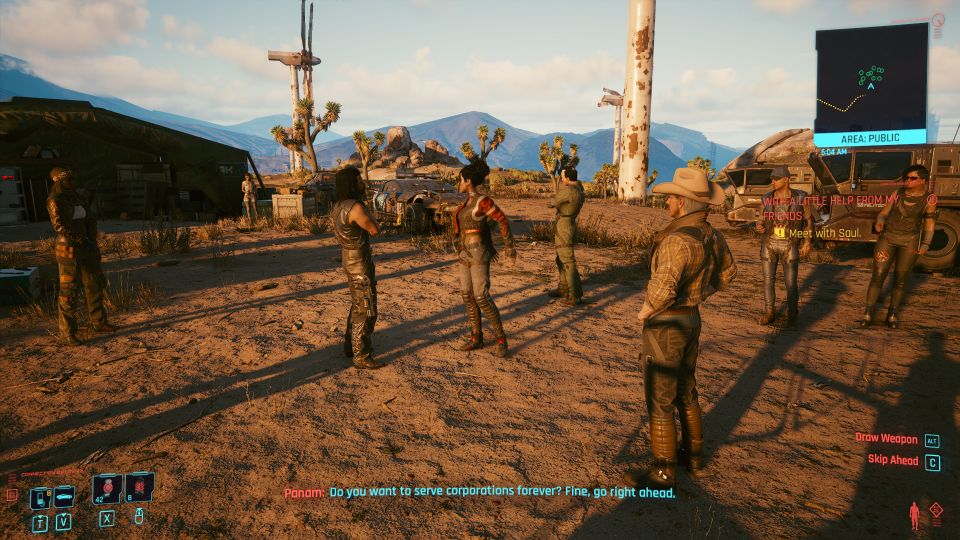 The mission ends here.
---
Related posts:
Cyberpunk 2077: The Hunt (Side Mission Walkthrough)
Cyberpunk 2077: There Is A Light That Never Goes Out Guide