The Beast In Me (City Center) is a side job in Cyberpunk 2077.
Your objective is to win the race at the City Center.
Here's a walkthrough of The Beast In Me (City Center) in Cyberpunk 2077.
Danger: Moderate.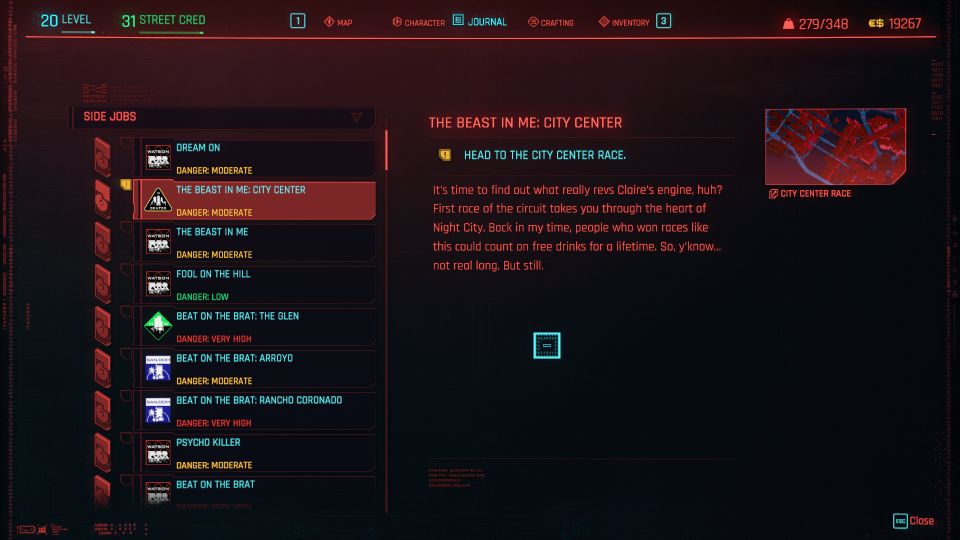 Head to the race
Get to the location marked on the map below to join the City Center race.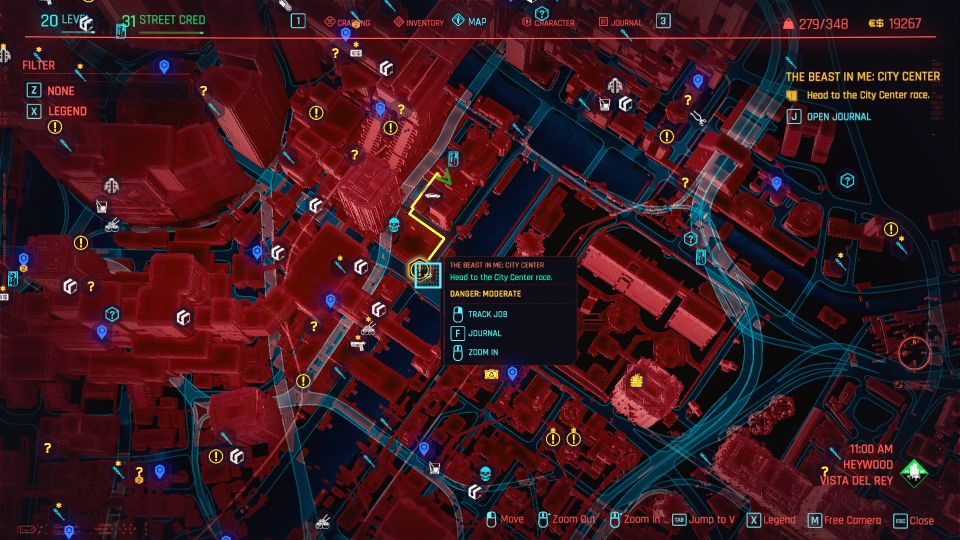 When you reach, make a call to Claire Russell.
She'll then ask if you will use her rig or yours. I chose her rig as her vehicle is rather stable.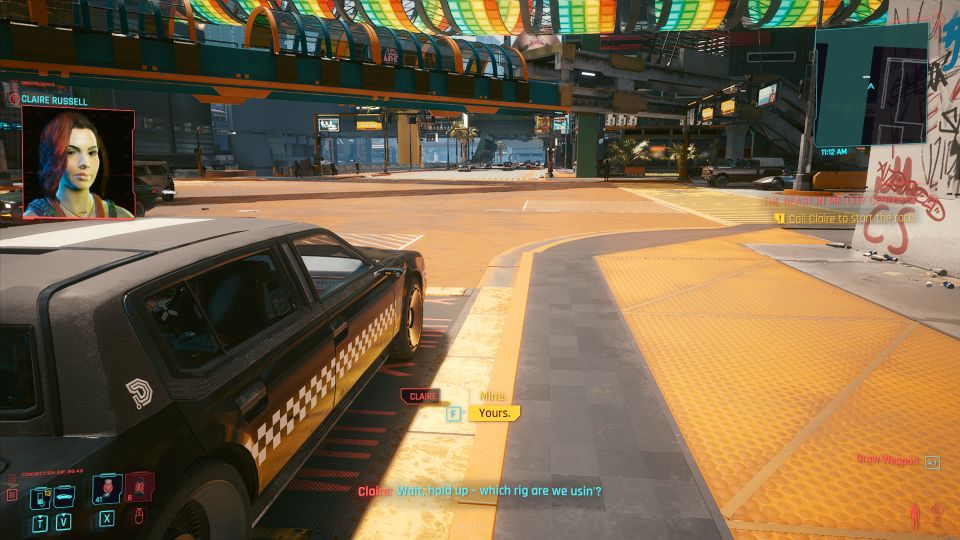 Sit on the bench
To wait for her to come, just sit on the bench first.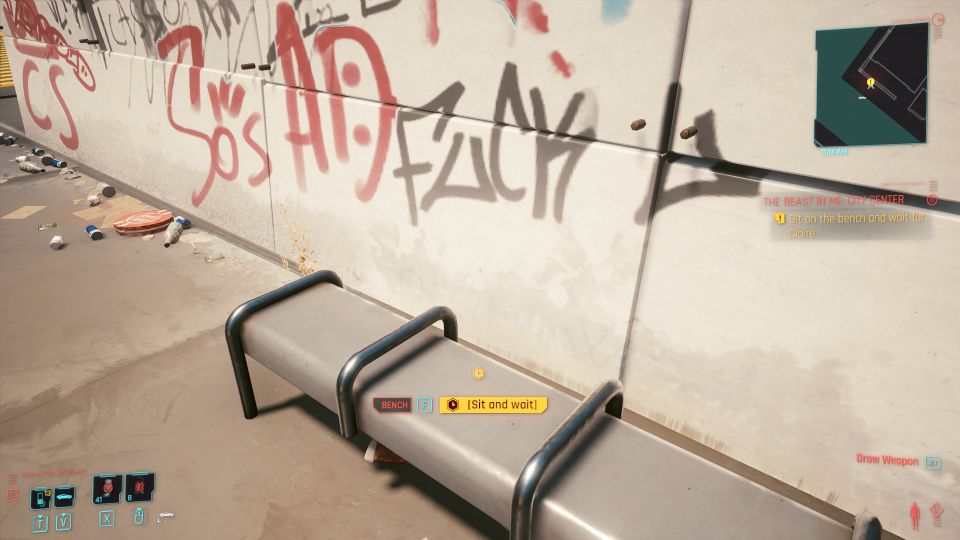 Talk to Claire
It will be fast-forward to night time. Talk to Claire first.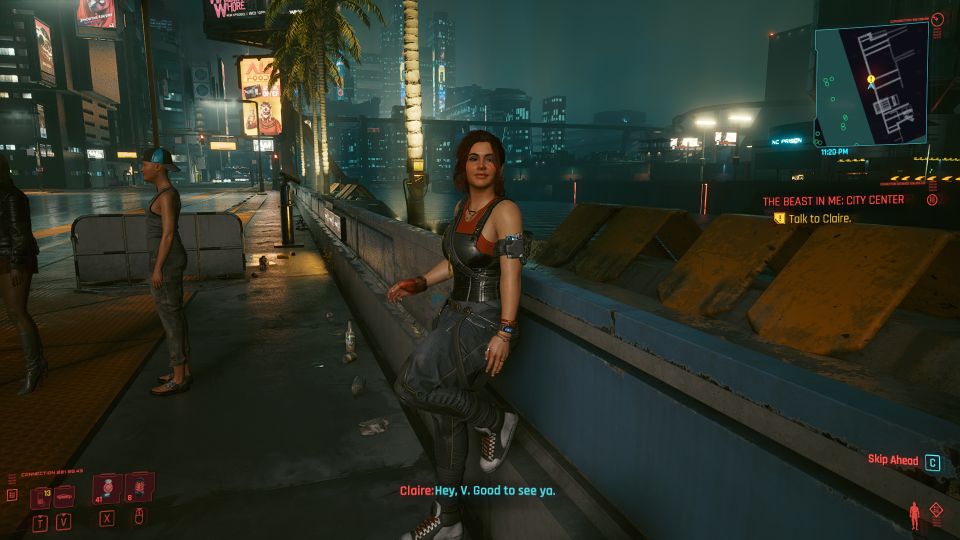 Take the shard from her.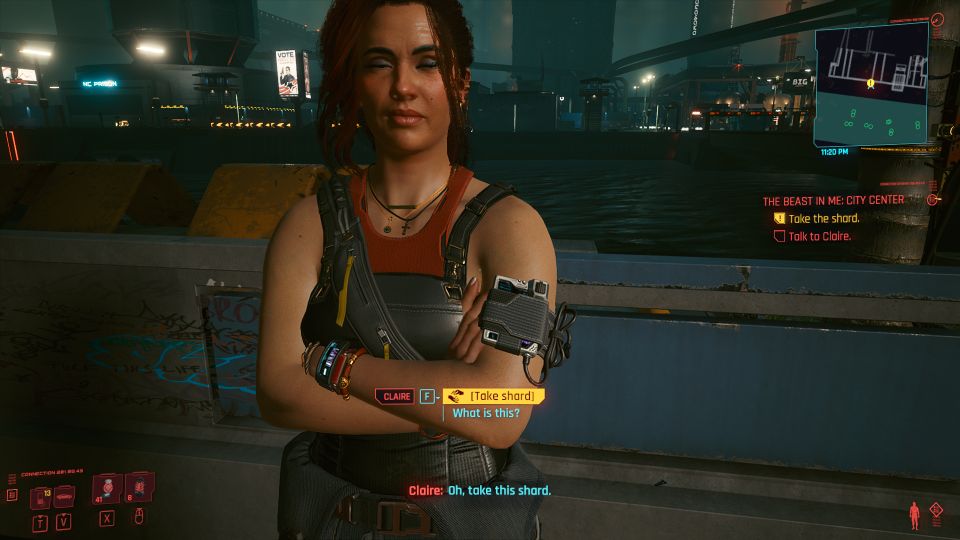 Win the race
I'm not sure if you have to win the race to complete the mission, but I'm guessing yes.
Wait in the car and Claire will join you.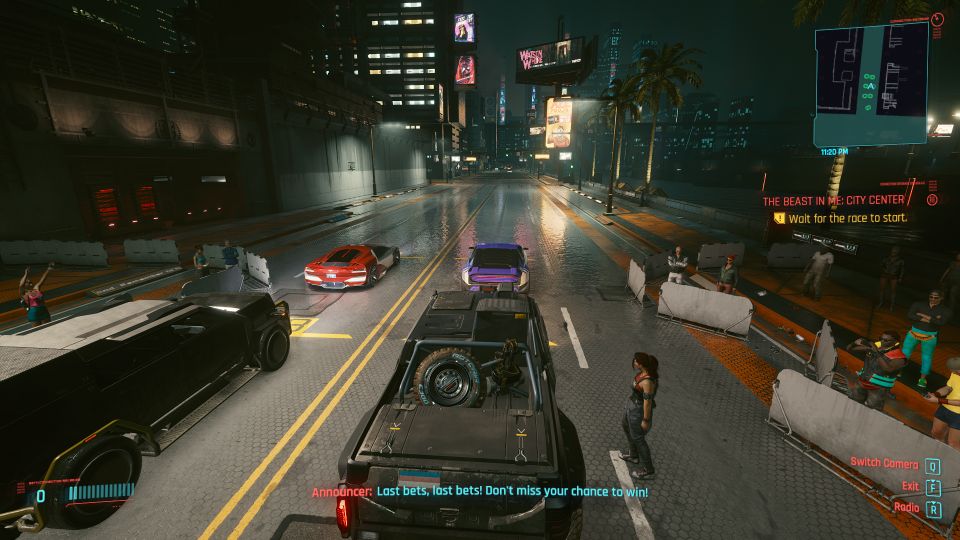 You simply have to defeat the other cars to win. The path and checkpoints are laid out for you.
There are 31 checkpoints for this race.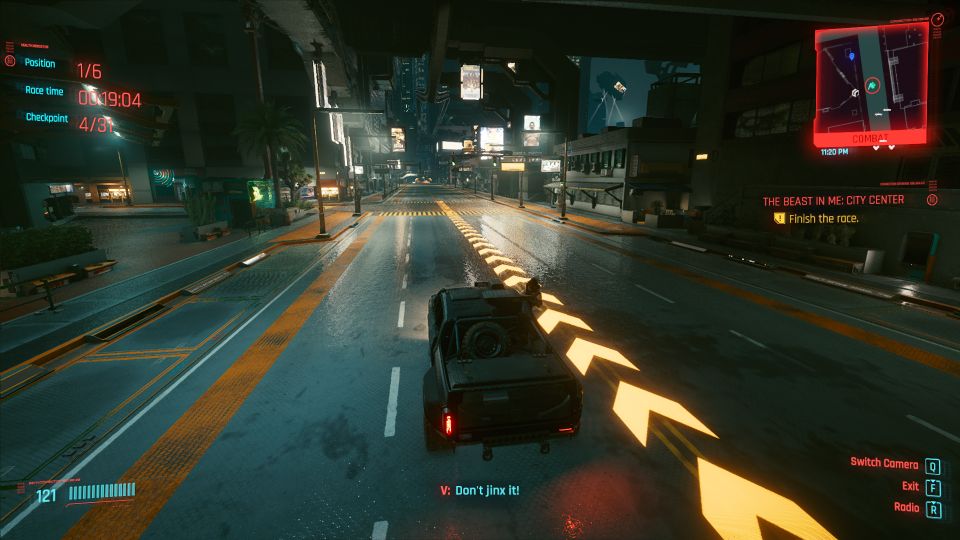 Talk to Claire
After beating the race, talk to Claire again.
You can follow her back to the garage.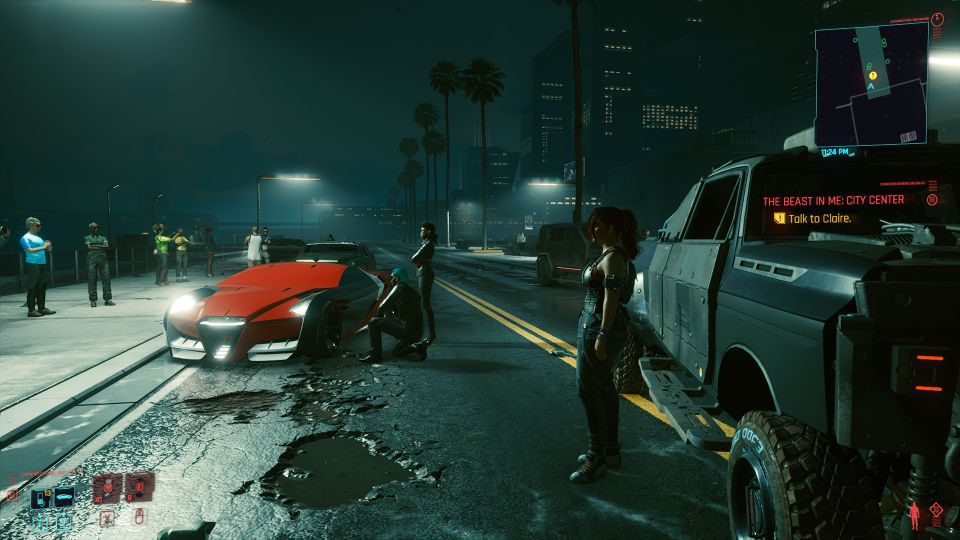 Return to Claire's garage
The mission ends after you reach her garage. You will have two races more.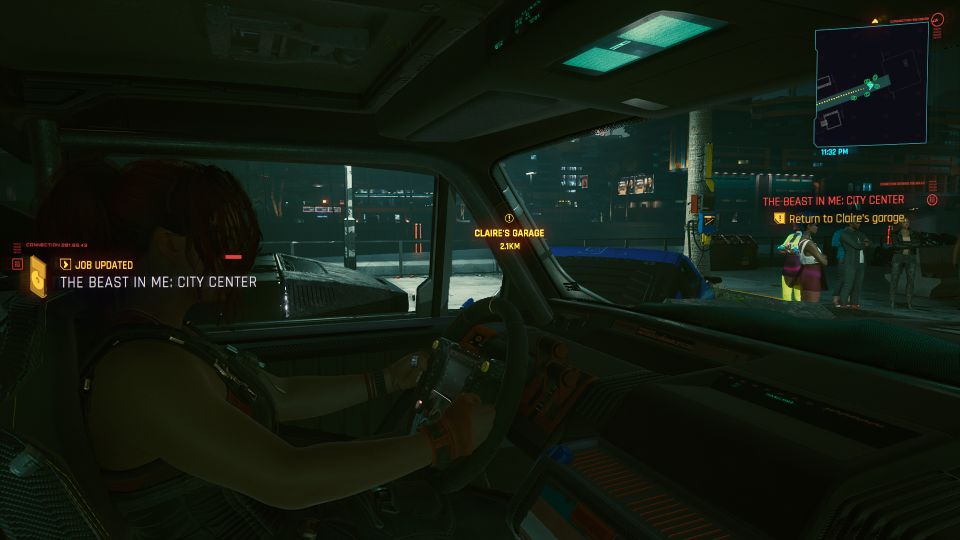 ---
Related posts:
Cyberpunk 2077: Don't Lose Your Mind Walkthrough
Cyberpunk 2077: Following The River Walkthrough
Queen Of The Highway: Cyberpunk 2077