The Beast In Me: Santo Domingo is a side job in Cyberpunk 2077.
Your objective is to win the race in Santo Domingo.
Here's a walkthrough of The Beast In Me (Santo Domingo) in Cyberpunk 2077.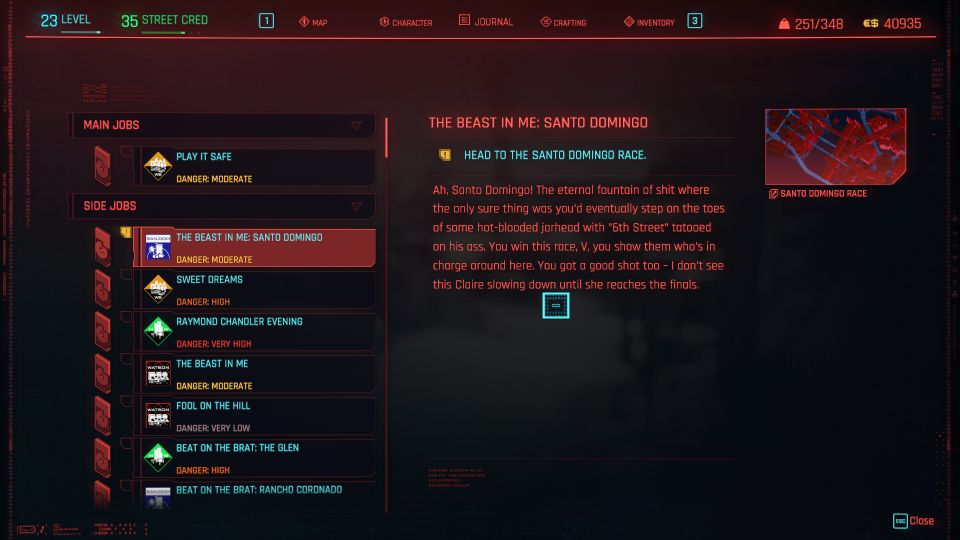 Head to the race
Get to the race location in Arroyo, Santo Domingo, as marked on the map.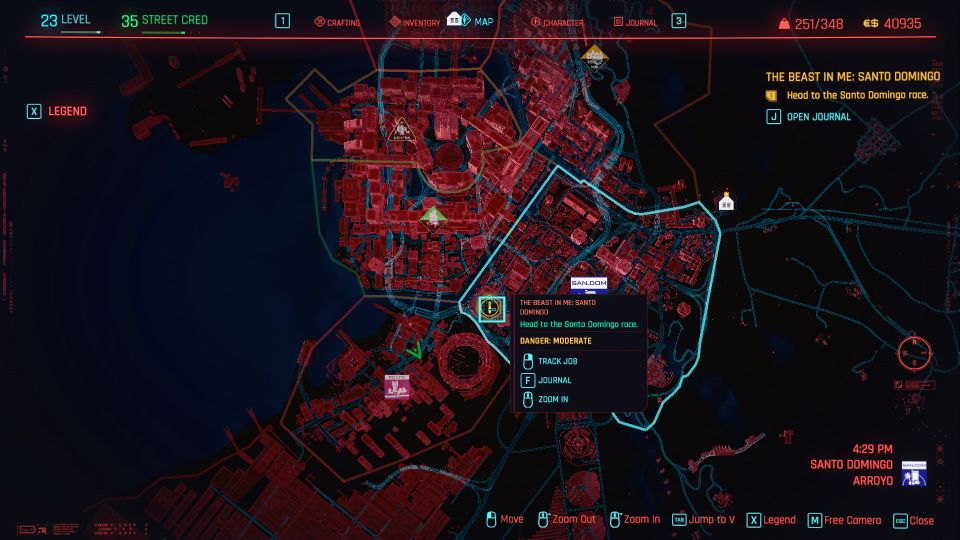 Once you've reached, call Claire.
You can choose either between her vehicle Beast or your own. I chose Beast and it's sufficient for this race.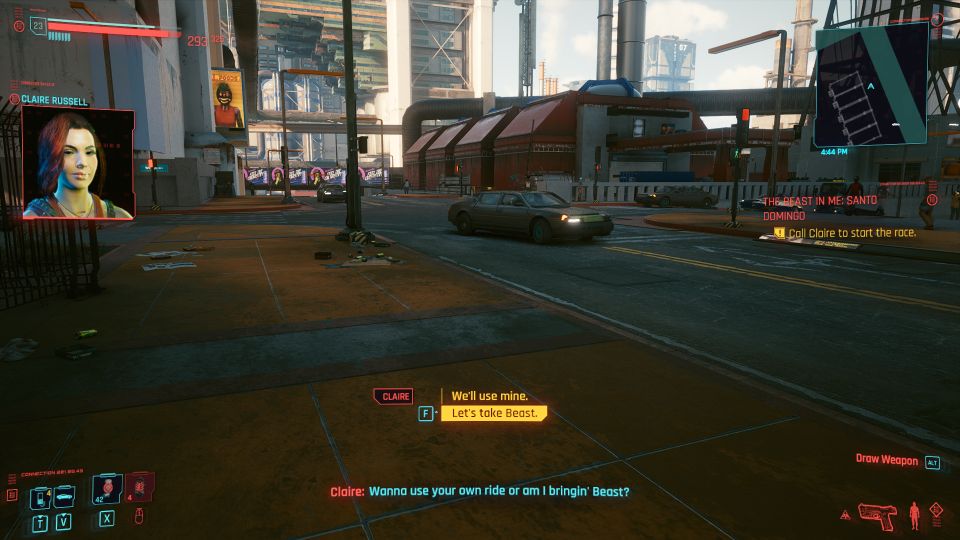 Sit on the bench to fast-forward time.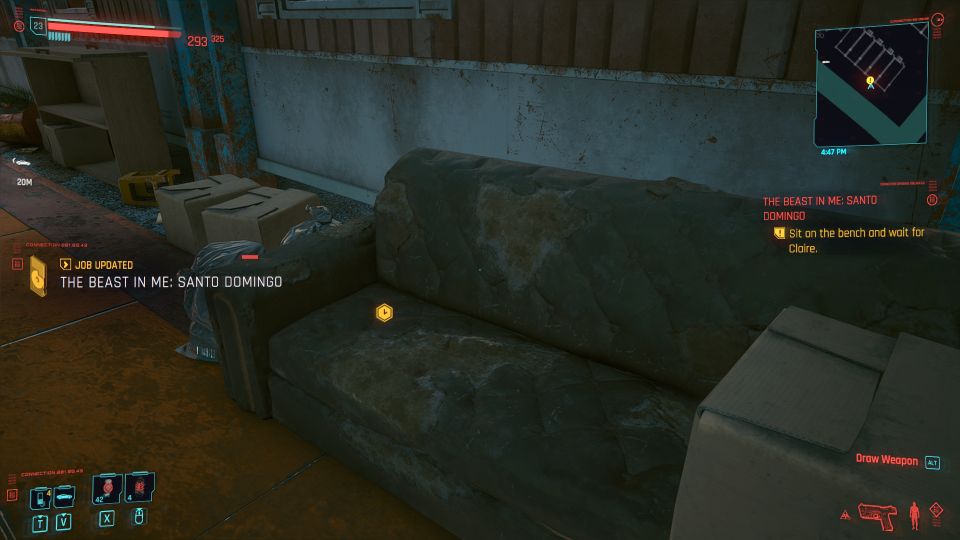 Talk to Claire
Once she's here, talk to her.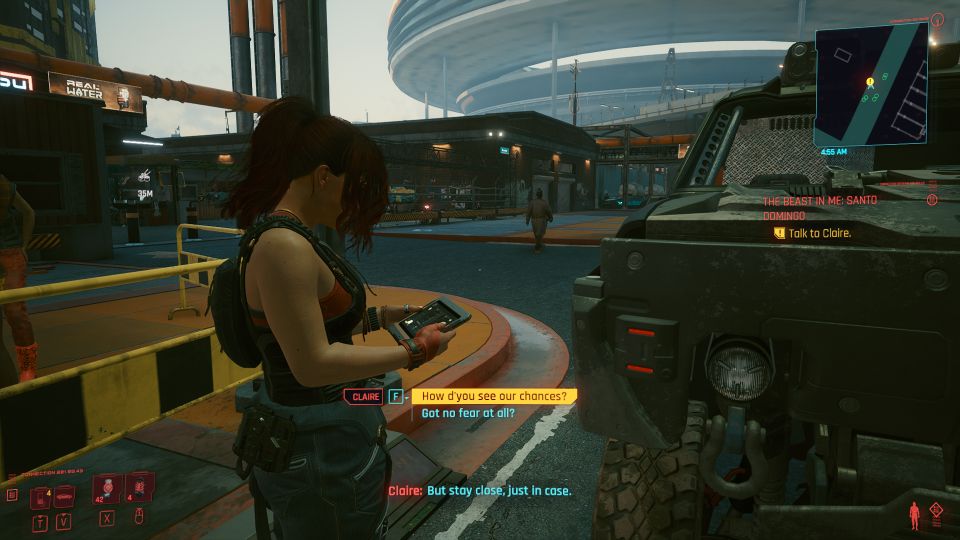 Win the race
I'm not certain if you have to place first for the race, but it's likely since it's the last qualifying race before the finals.
Wait in the car for the race to start.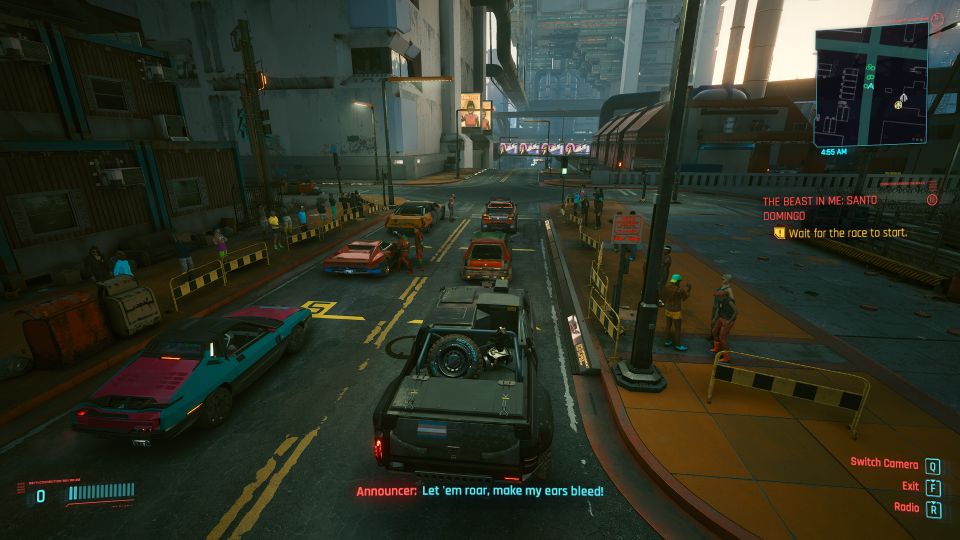 Like the other races, you just have to follow the path laid out for you and go past the checkpoints.
There are 25 checkpoints in this race and the race is mainly held on tarred road.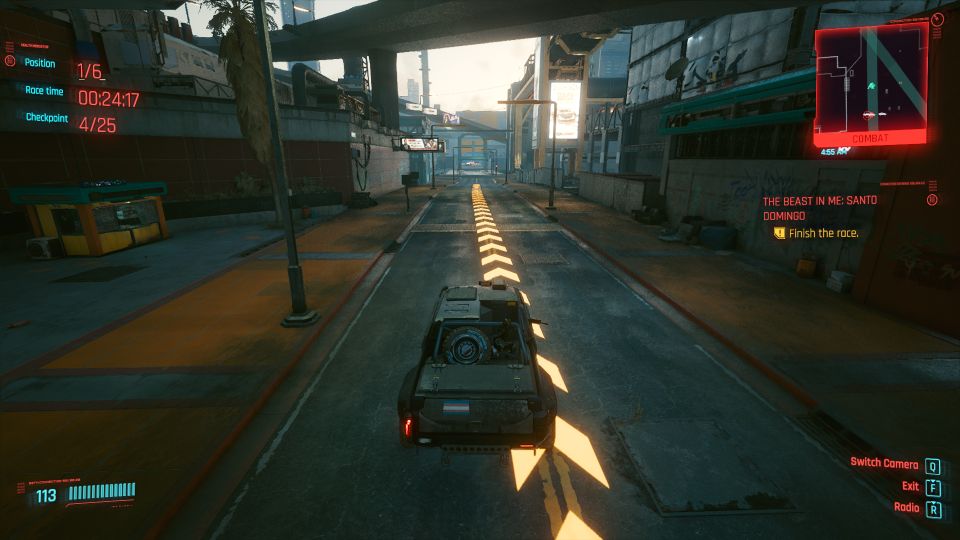 In the middle, you'll have to race through a dense town and there'll be a few abrupt turns.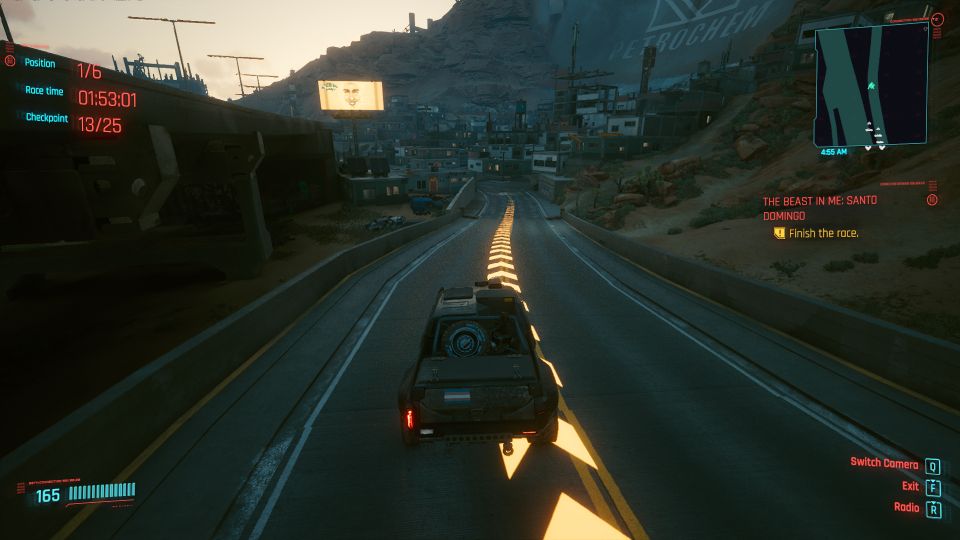 Towards the end, the turning to the road that leads up the hill can be tricky.
For the last few checkpoints, it will be an uphill curvy road, so it may be difficult to stay on course.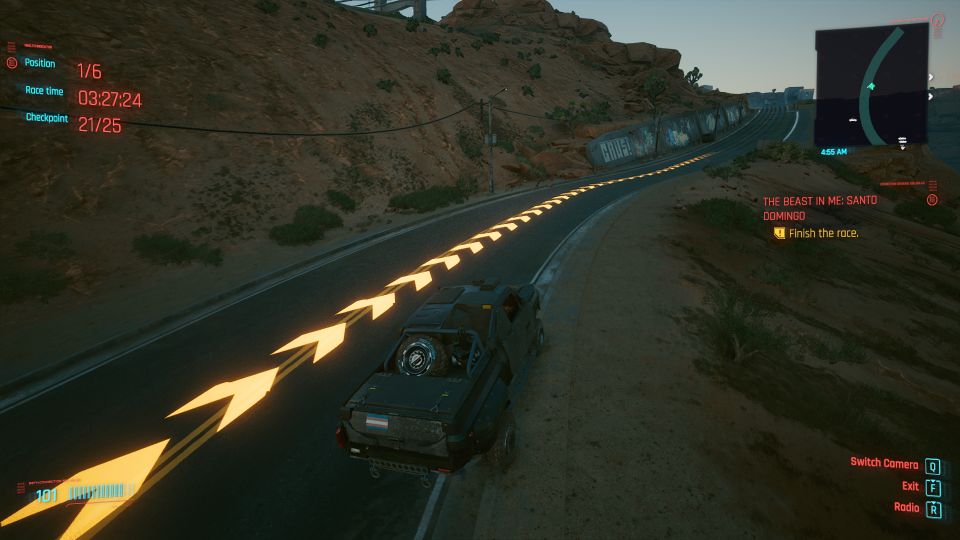 Sit by Claire
After beating the race, talk to Claire.
She'll tell you about her real intentions.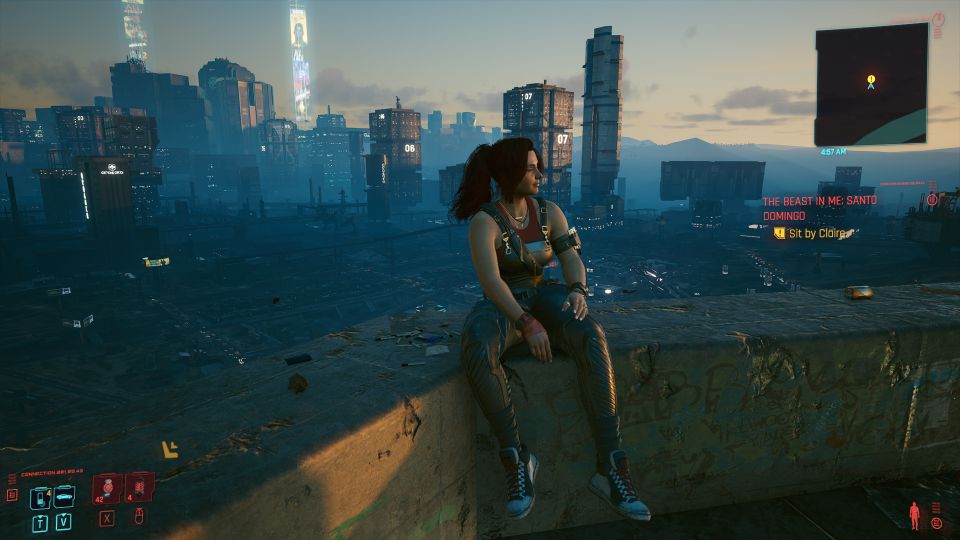 You can choose between a few options:
Bastard won't finish the race alive.
Sorry, Claire, but I can't help.
I chose the first option which is to prioritize killing the murderer instead of prioritizing first place.
I'm not sure if it affects the next mission but it's possible.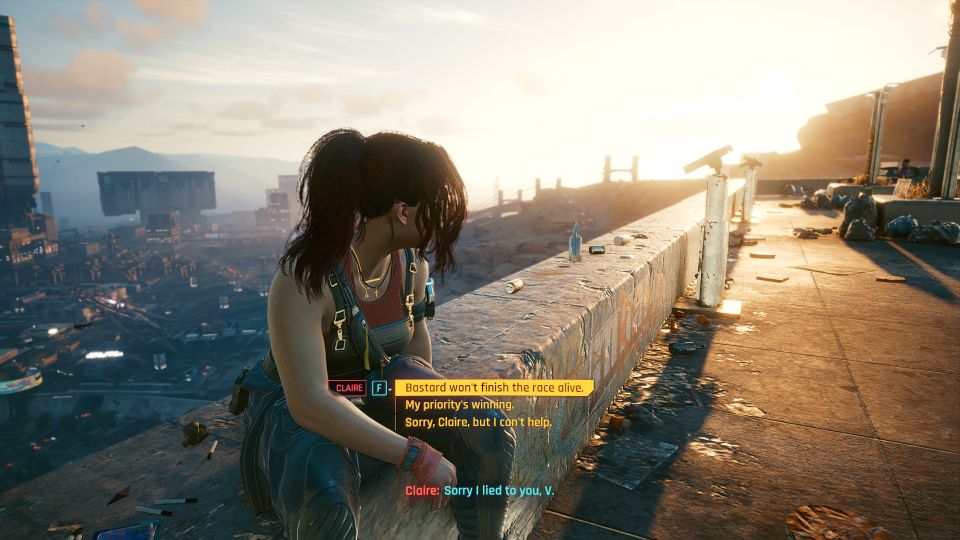 This mission ends here.
---
Related posts:
Cyberpunk 2077: Transmission (Main Mission Walkthrough)
Cyberpunk 2077: Never Fade Away (Mission Walkthrough)
Cyberpunk 2077: I Walk The Line (Mission Walkthrough)