Search And Destroy is a main job / mission in Act 2 of Cyberpunk 2077.
Your objective is to find Takemura and talk to Hanako who he kidnapped.
Here's a walkthrough of Search and Destroy in Cyberpunk 2077.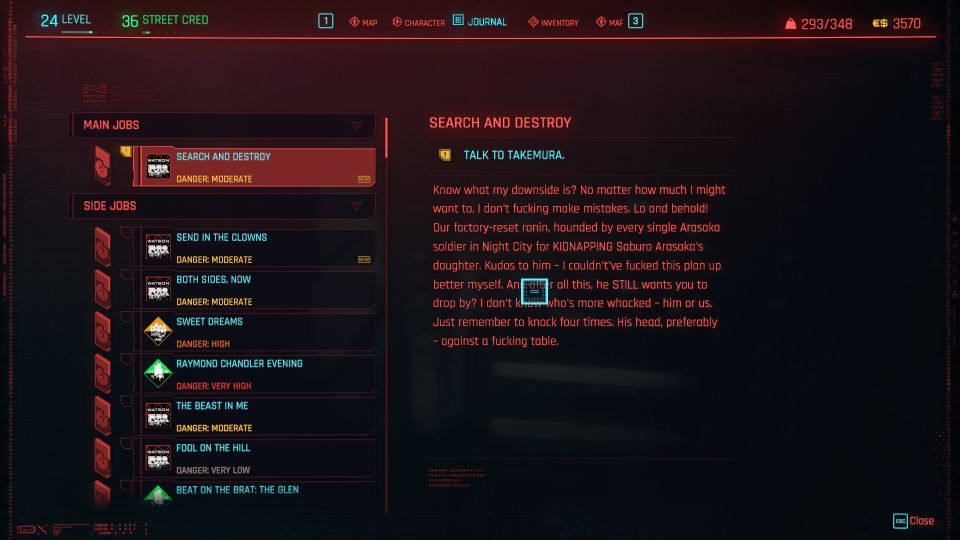 Get to the hideout
Head to the hideout in Vista Del Rey as marked in the map.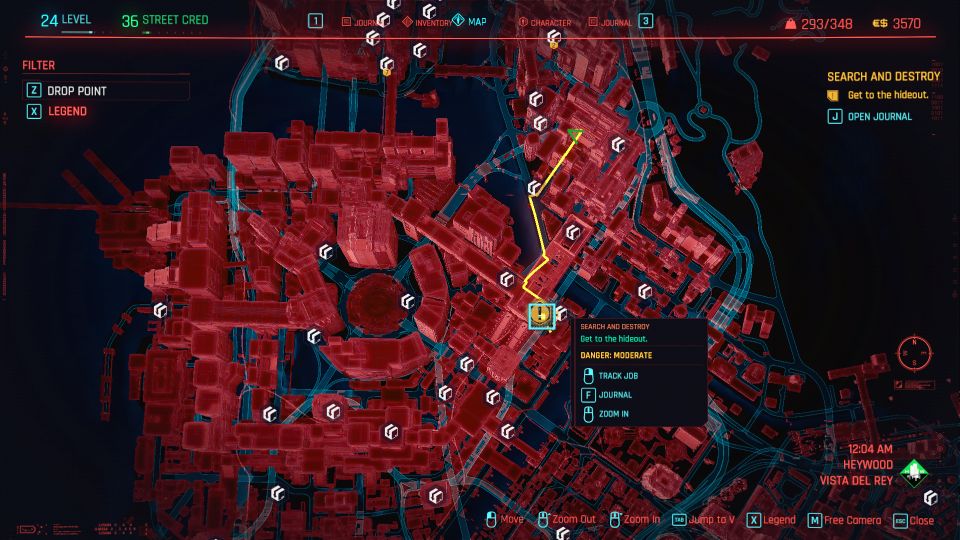 Enter the abandoned apartment.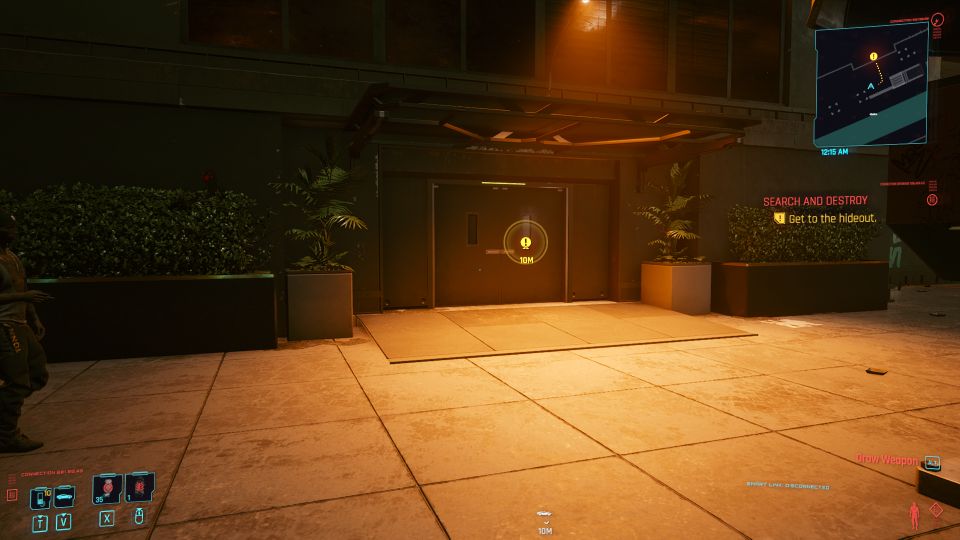 Knock on the door
You have to knock on the door four times as he mentioned it earlier.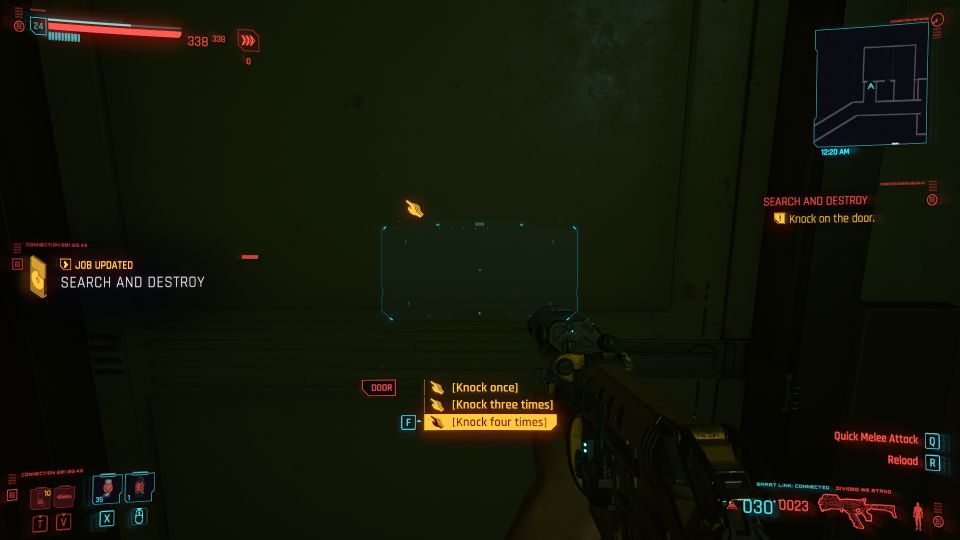 Talk to Hanako
You will see Hanako Arasaka in the room. Talk to her to try and convince her that Saburo was murdered by Yorinobu.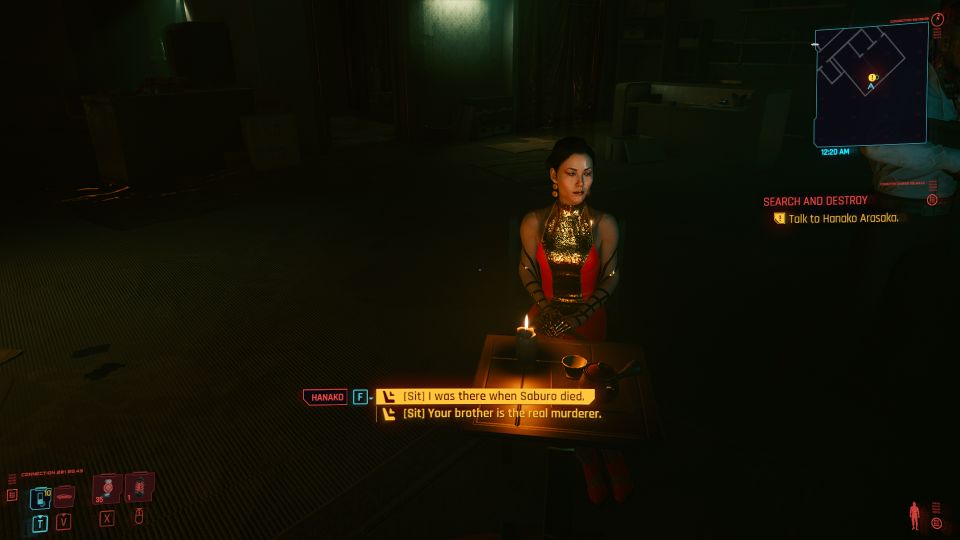 Check the door
You will then hear some noise in the hallway. Check on the door.
Arasaka forces will then attack from the windows instead.
The floor will then collapse as V falls.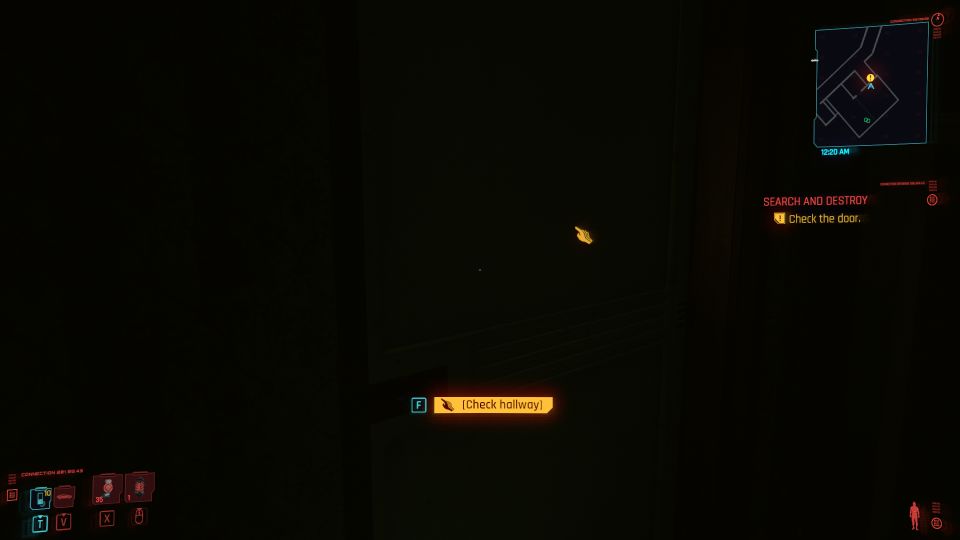 (Optional) Save Takemura
There is a chance to save Takemura if you don't follow the marker. Instead of going right at the beginning, go left through the hole and make your way up.
Saving Takemura gives you the option for a different ending in the game.
Leave the building
After waking up from the fall, leave the building. You don't have to kill all of the Arasaka forces.
Just try to either sprint out or quietly find a way out.
You're safe after you get out from the front door.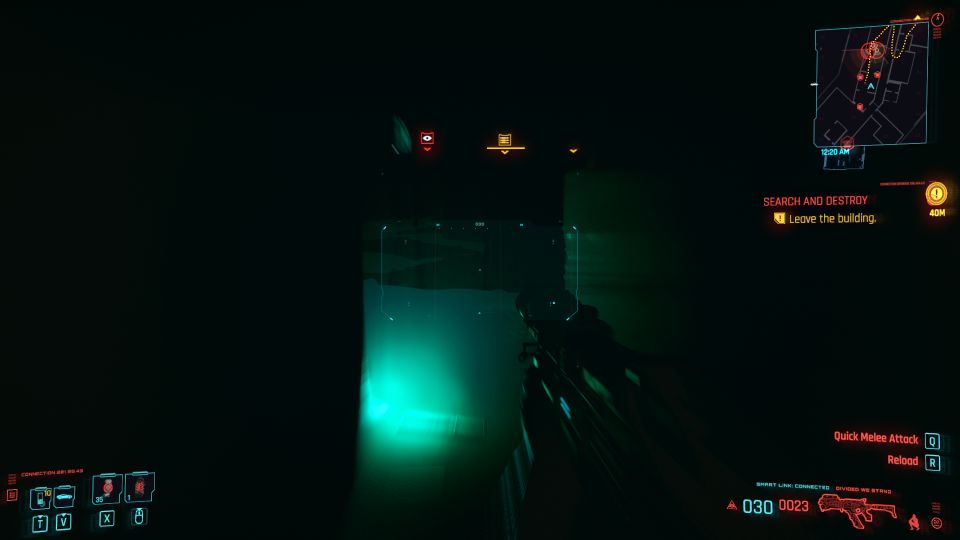 You will then appear at a motel miles away from the city.
Talk to Johnny.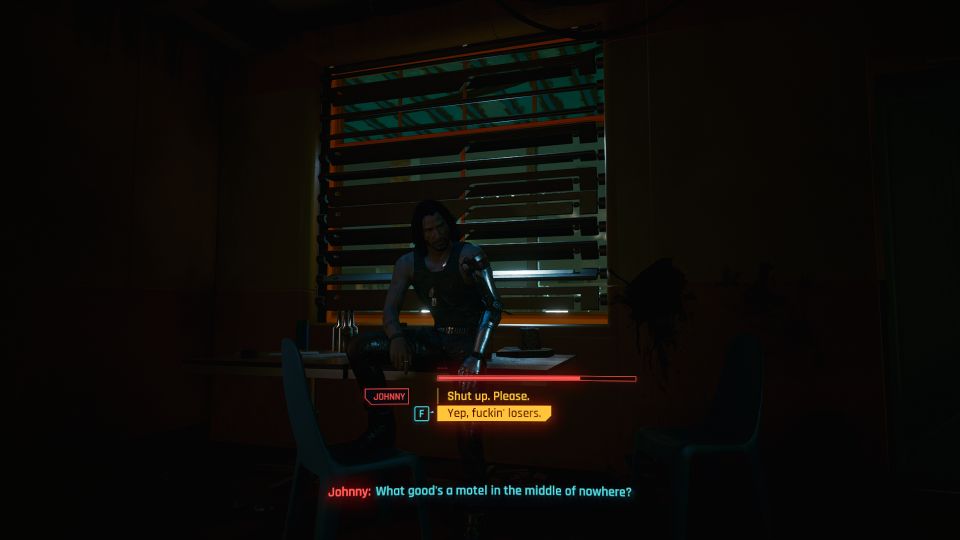 Check on the door
You will then hear a knock on the door.
Open the door for the lady as she's just the messenger.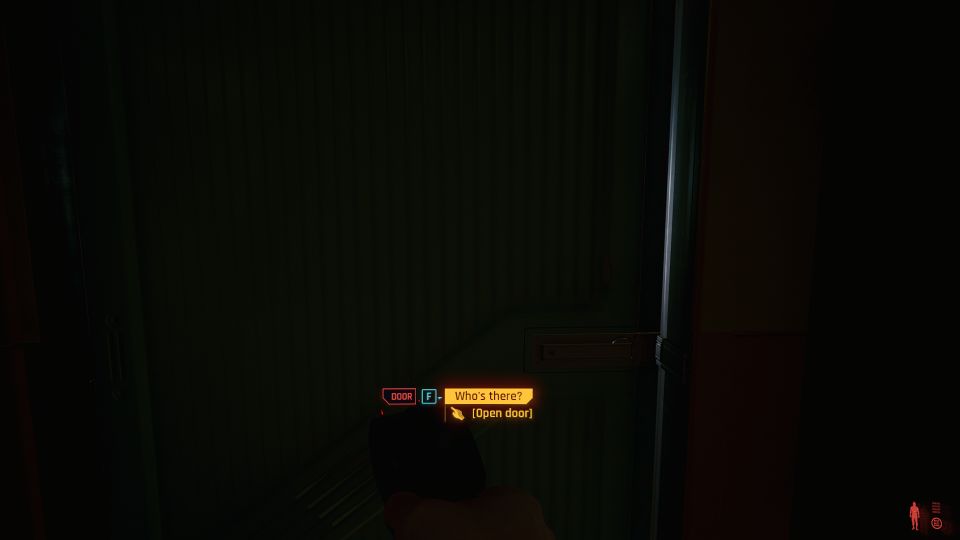 The stranger will say it will start. Sit down and you'll discover that she's just a proxy for Hanako.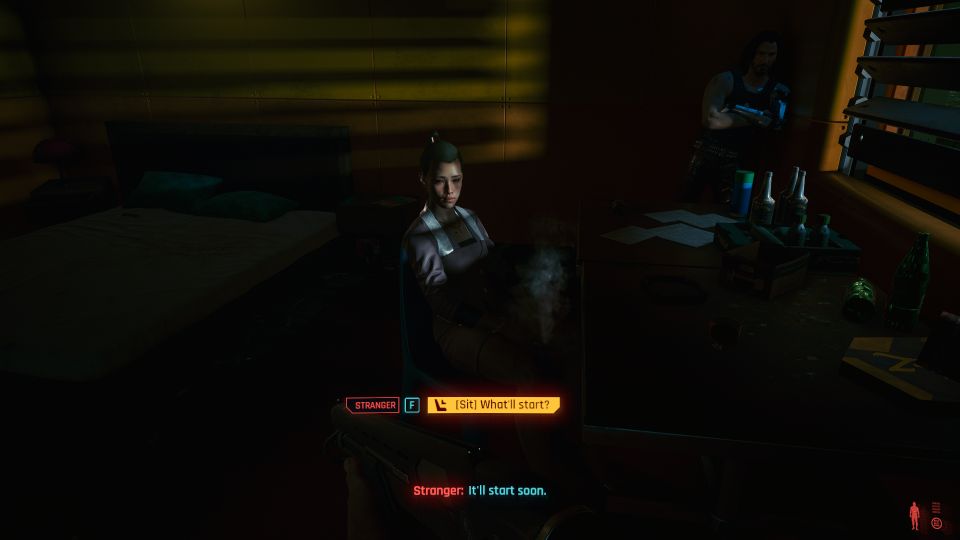 During the conversation, you can tell her about Hellman and the Relic's schematics, and also about Alt Cunningham.
It's not a choice-based dialogue. You will have to tell her both.
The mission ends here.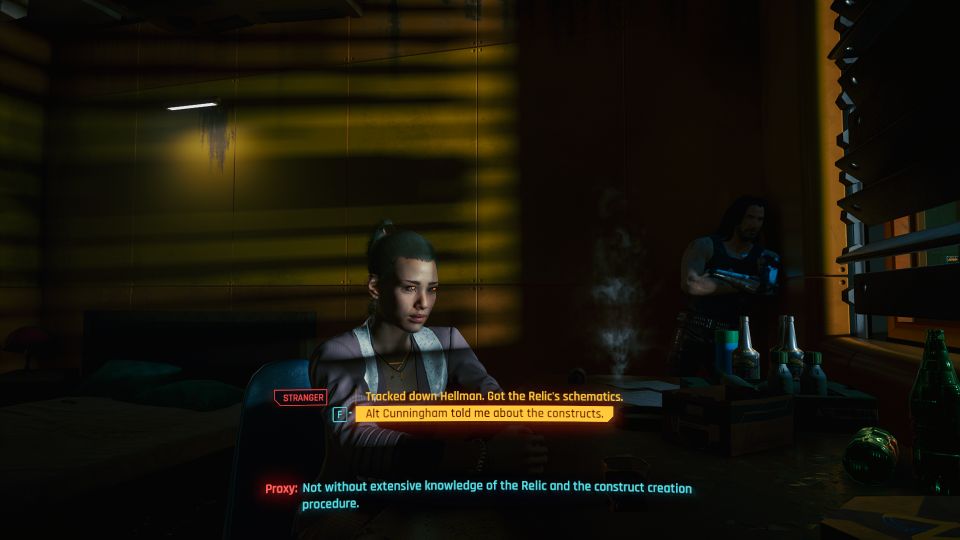 ---
Related posts:
Cyberpunk 2077: Stadium Love Mission Walkthrough
Cyberpunk 2077: Play It Safe (Mission Walkthrough)