Out of Stock is a side mission under Kaitlin Lau in Watch Dogs: Legion.
Your task is to help her destroy some dangerous drugs exported by Clan Kelley.
Here's a walkthrough of Out of Stock in Watch Dogs Legion.
To begin the mission, talk to Kaitlin at the DedSec safehouse.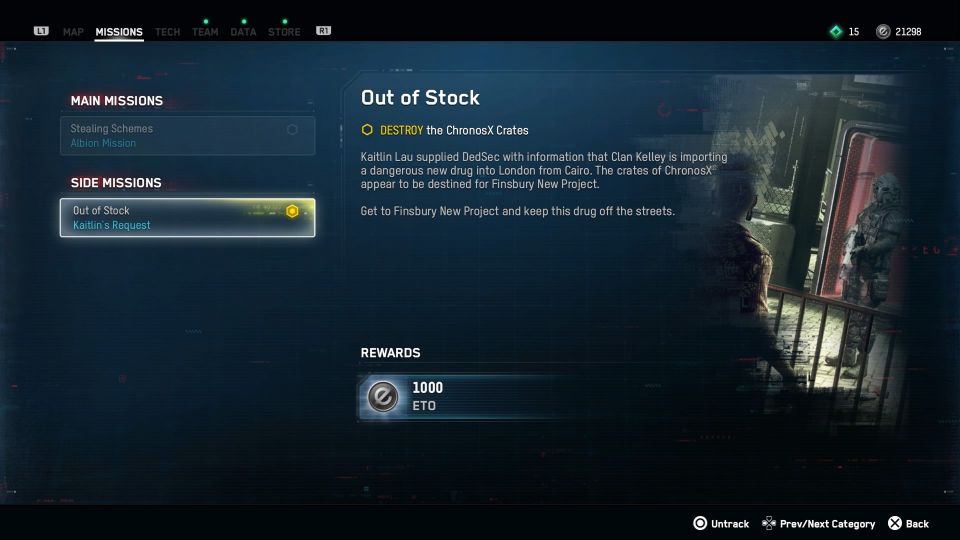 Destroy the ChronosX crates

There's only one objective for this mission, i.e. to destroy the drug crates. Get to Islington & Hackney as marked on the map.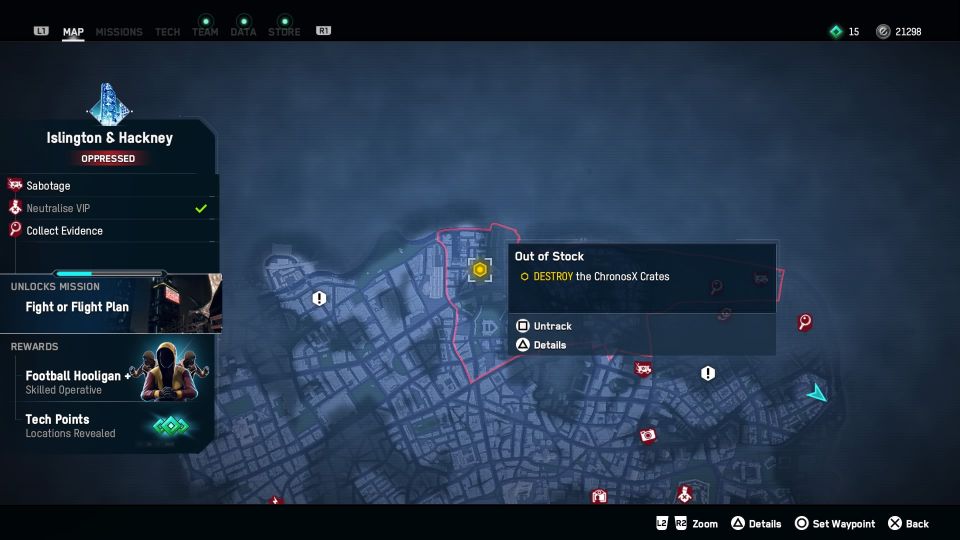 As you reach the area, you will see a lot of Clan Kelley members guarding the area and a drone.
Two of the crates are located near explosives / traps. One of them can be destroyed remotely if you arm the trap via the hijacked camera.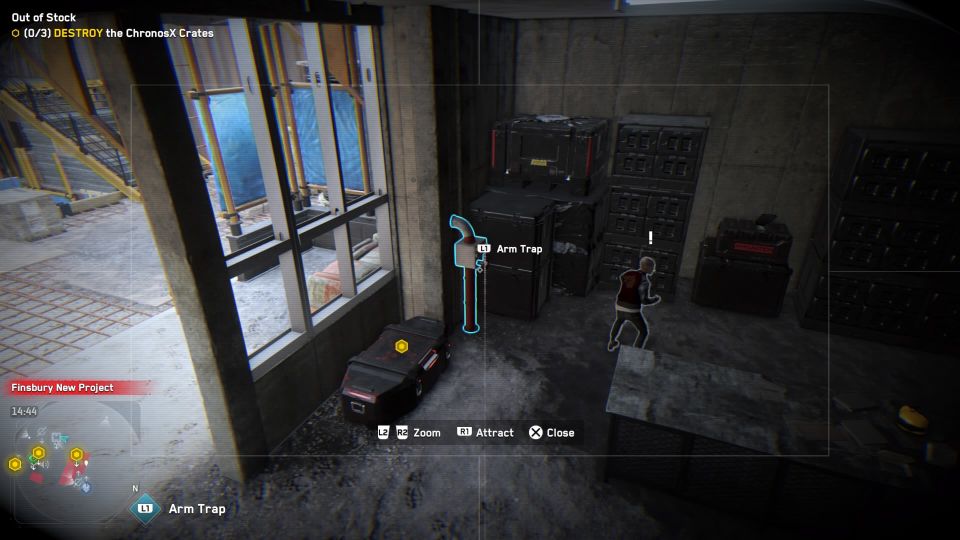 Another is located near an explosive. Just shoot the explosive and leave.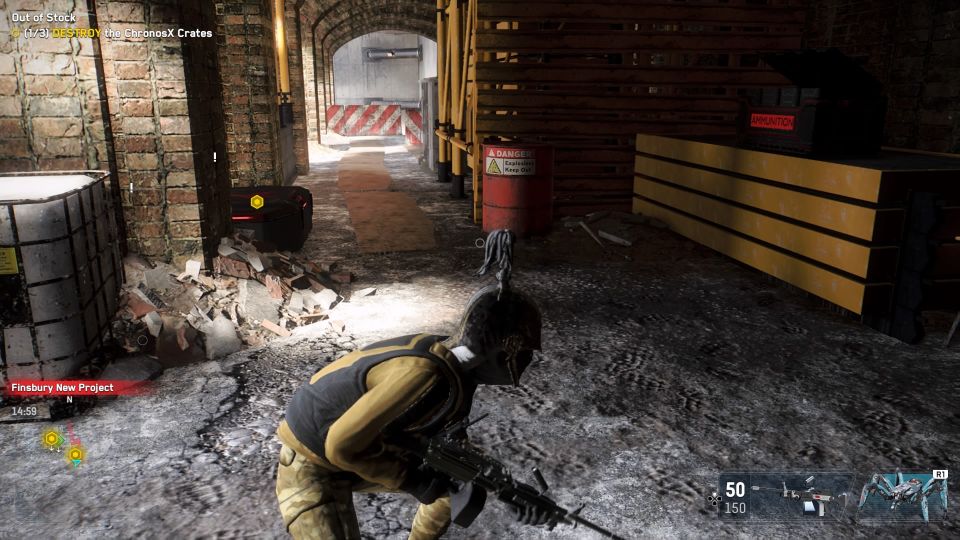 The last ChronosX crate is at the bottom of the area. Just shoot at it until it's destroyed.
The mission ends after you leave the area.
---
Related posts:
Watch Dogs Legion: How To Find And Recruit A Paramedic
Watch Dogs Legion: The Knowledge Mission Walkthrough