Barbarians at the Gate is a short mission under SIRS in Watch Dogs: Legion.
Your only objective is to meet Richard Malik in the custody of DedSec.
Here's a walkthrough of Barbarians at the Gate in Watch Dogs Legion.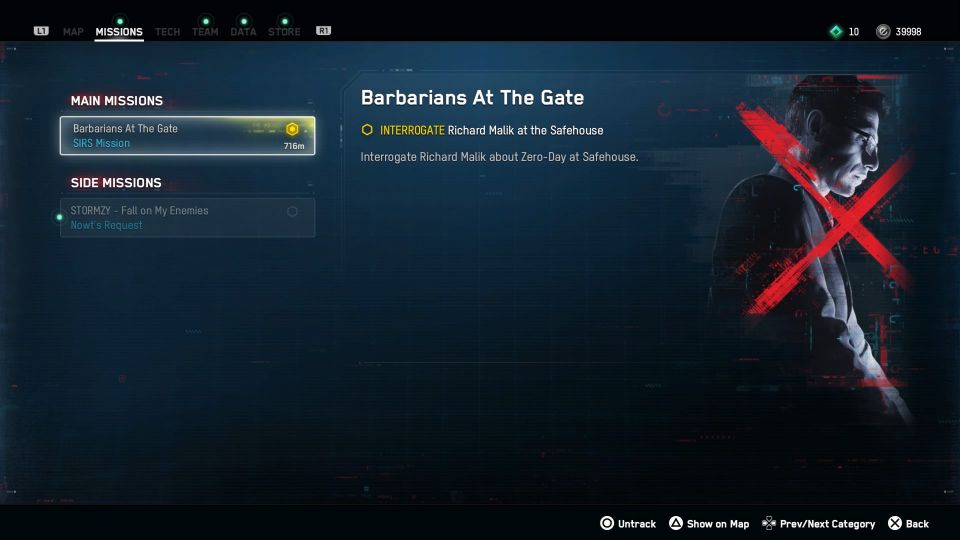 Interrogate Richard Malik
Get back to the DedSec safehouse in the City of Westminster.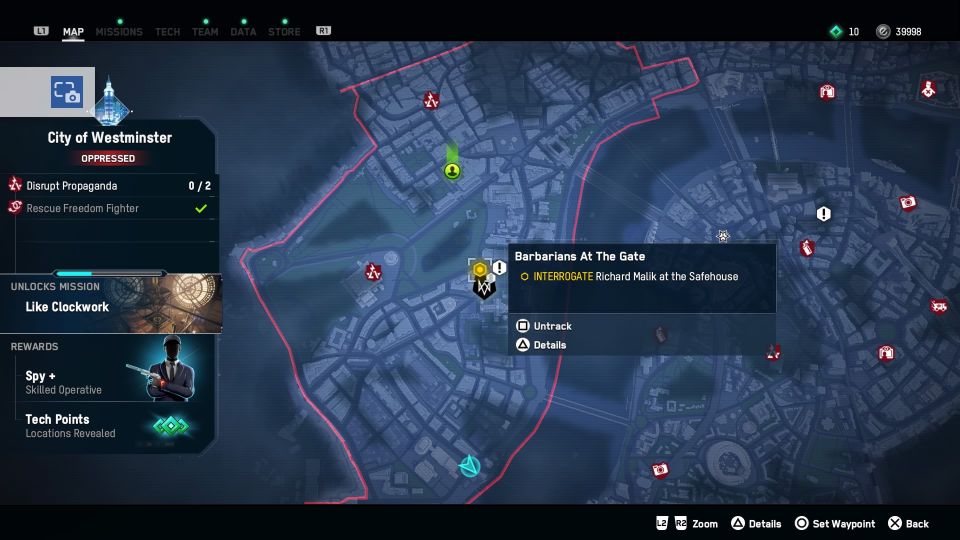 Go to the basement where the operatives are and talk to Richard Malik.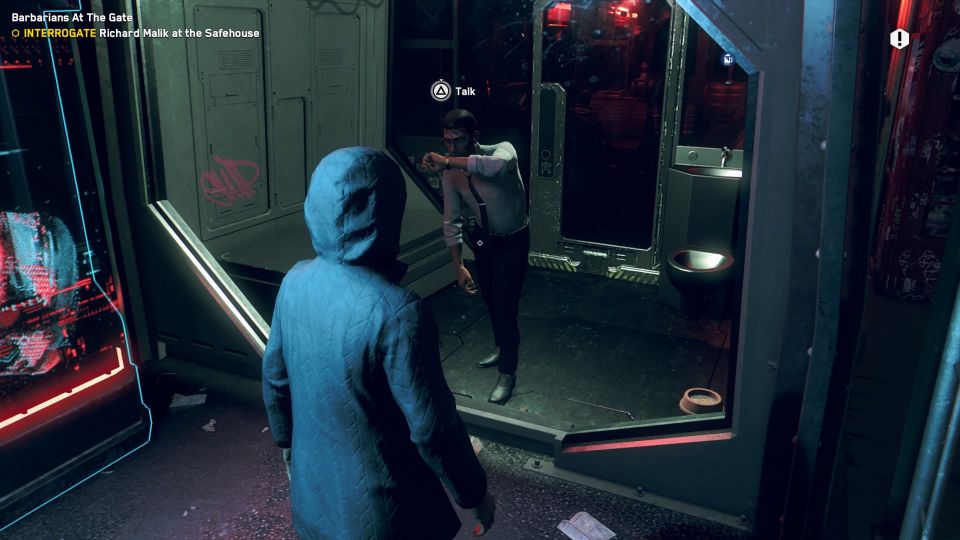 After the cutscene, the SIRS chapter completes and you'll get a trophy.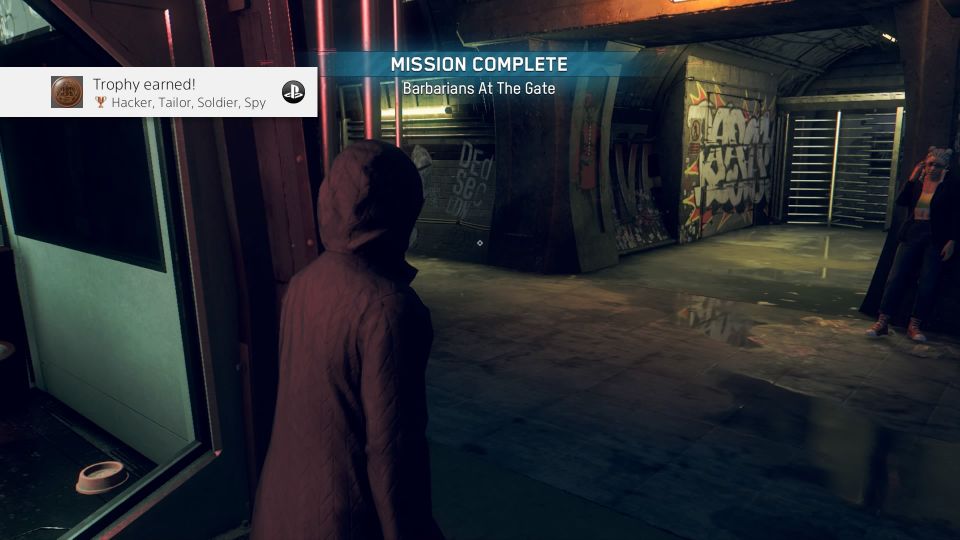 ---
Related posts:
Watch Dogs Legion: The Malik Dossier Walkthrough