Honey Trap is a main mission under SIRS in Watch Dogs: Legion.
Your task is to meet up with Malik and decide on another way to get to Zero-Day.
Here's a walkthrough of Honey Trap in Watch Dogs Legion.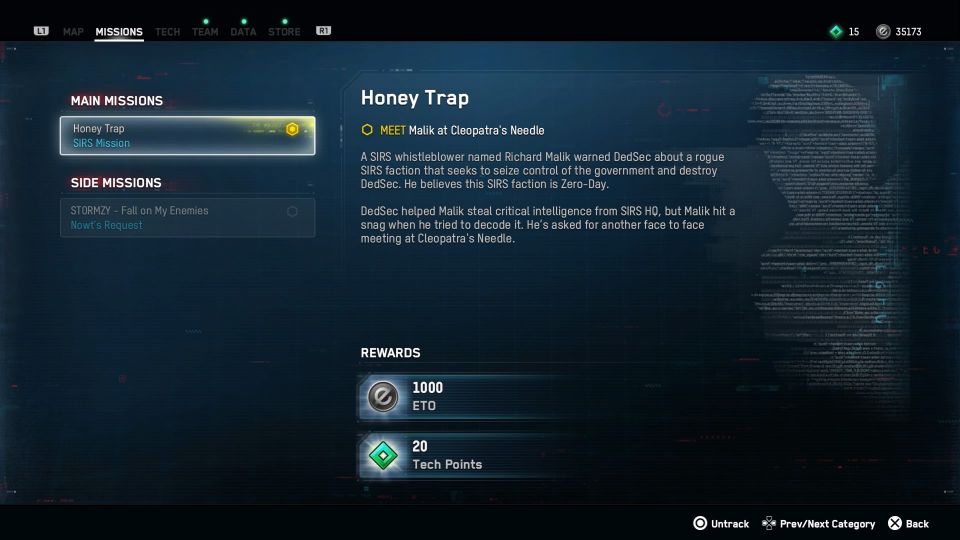 Meet Malik
Get to Cleopatra's Needle in the City of Westminster region.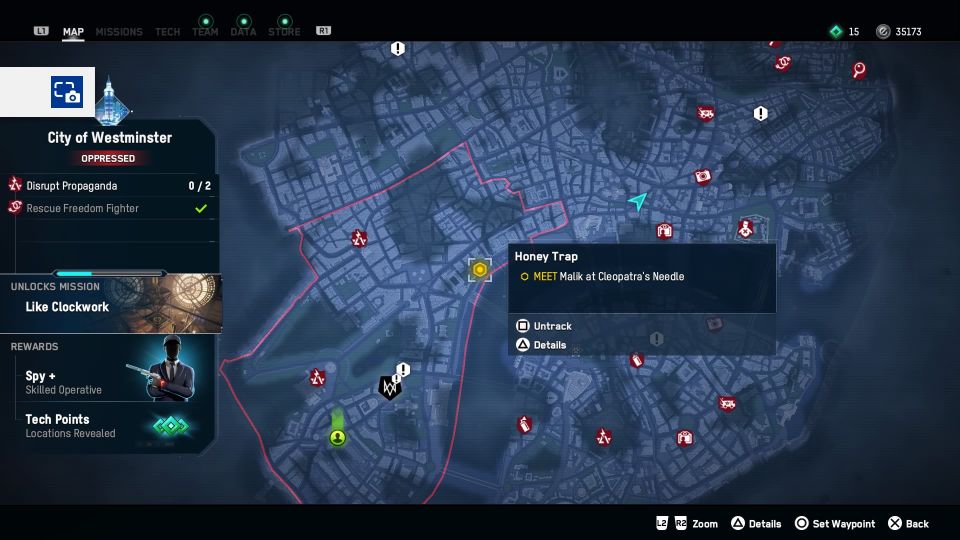 Head to the marked area and press "wait".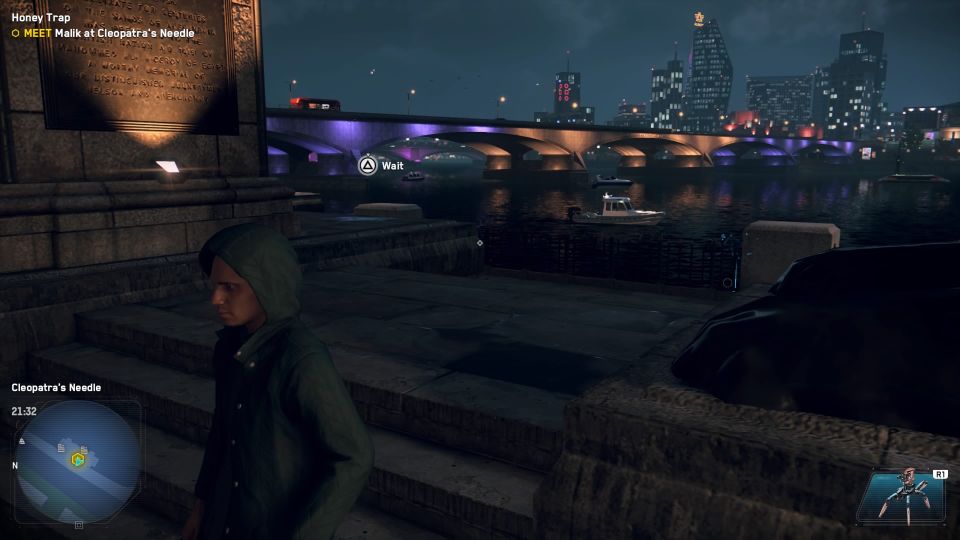 Locate the liaison's assistant
After the cutscene, find the liaison's assistant at Downing Street nearby.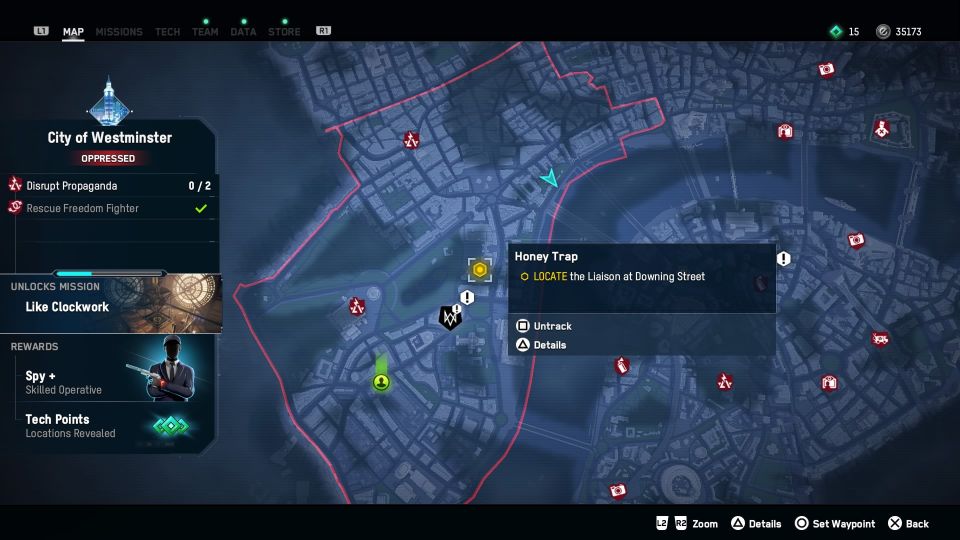 It's an Albion territory so you have to watch for the guards. There's also a riot drone nearby.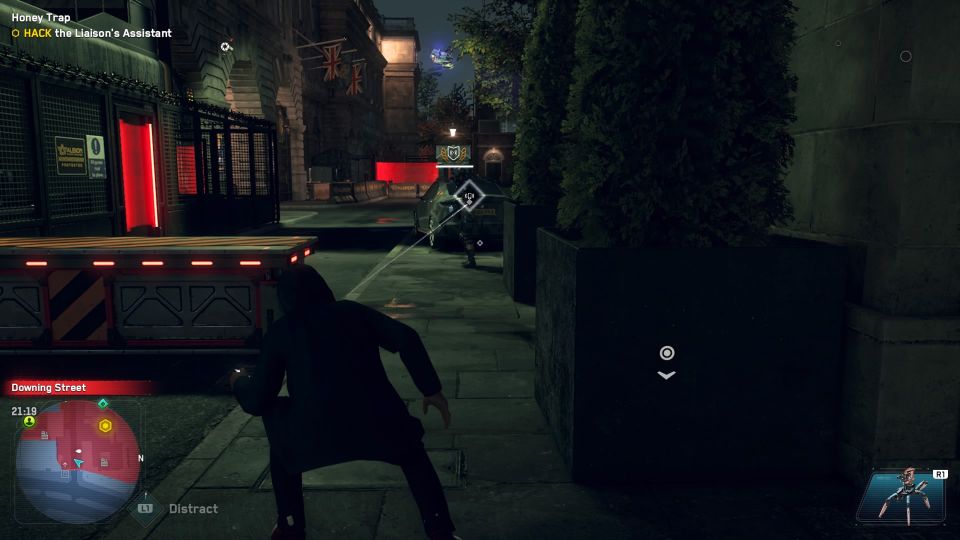 Hack the liaison's assistant
You will see the liaison's assistant being interrogated by the Albion guard.
You need to hack the assistant and keep close to ensure the hacking goes through. This means you'll probably have to get rid of the guard and drone.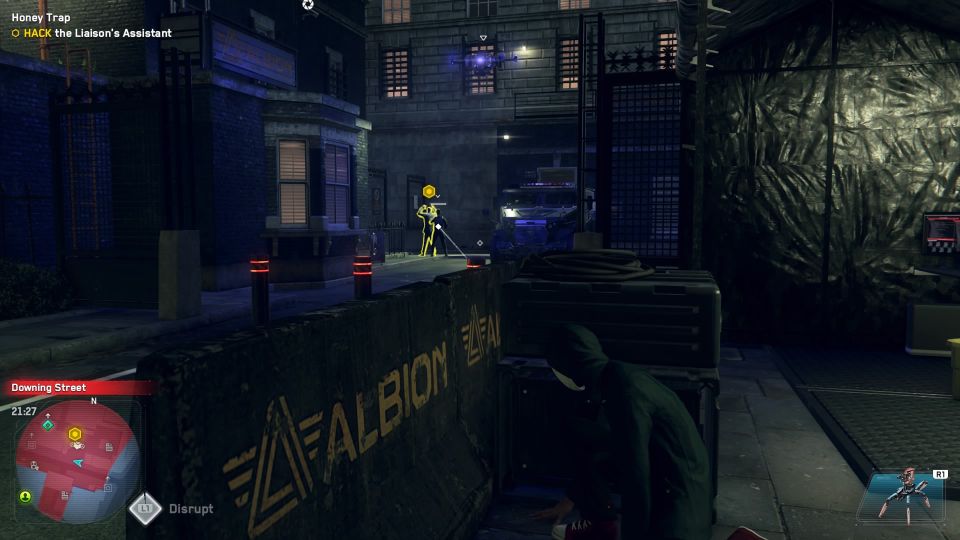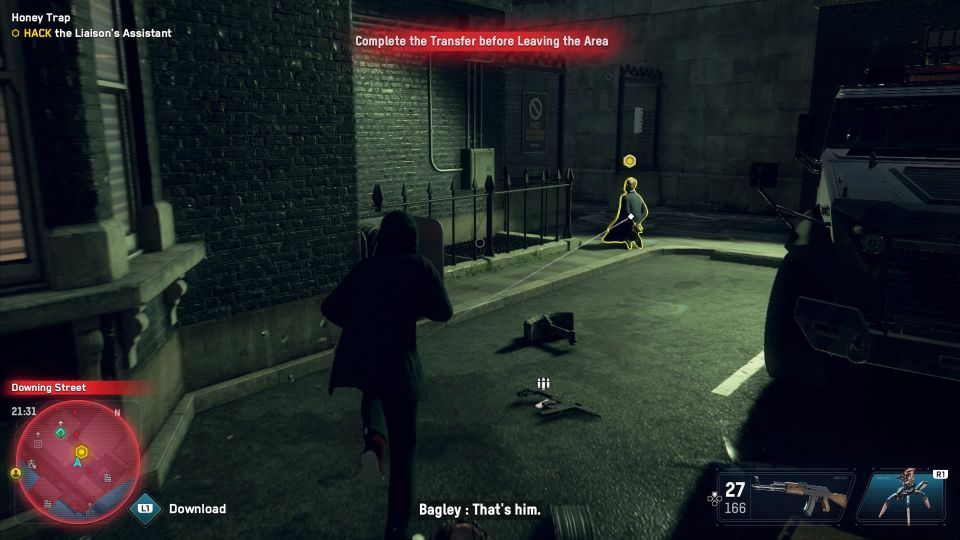 If you somehow killed the assistant or got him killed (like we did), you have to hack the ctOS hub instead. It's also in the same area.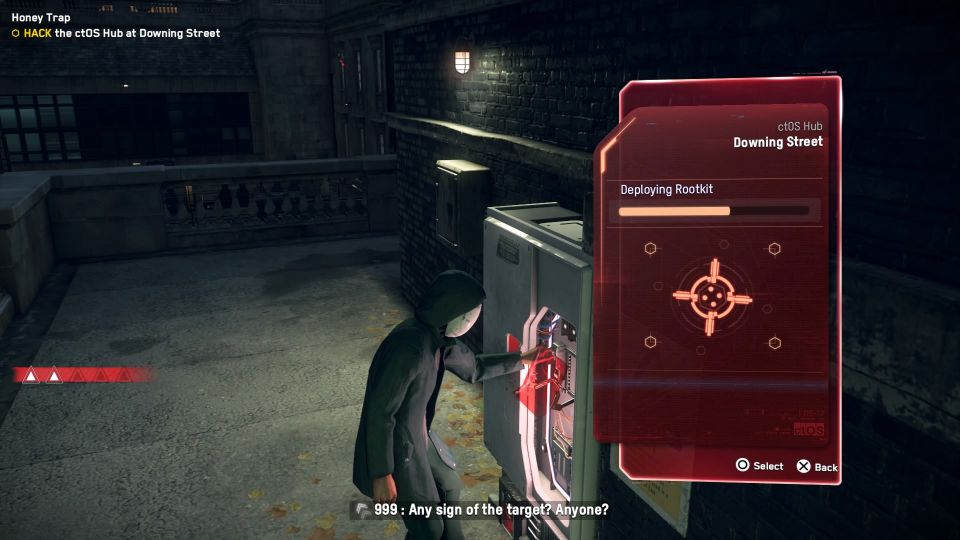 Seduce the liaison
After getting the liaison's whereabouts in Southwark, head towards her location.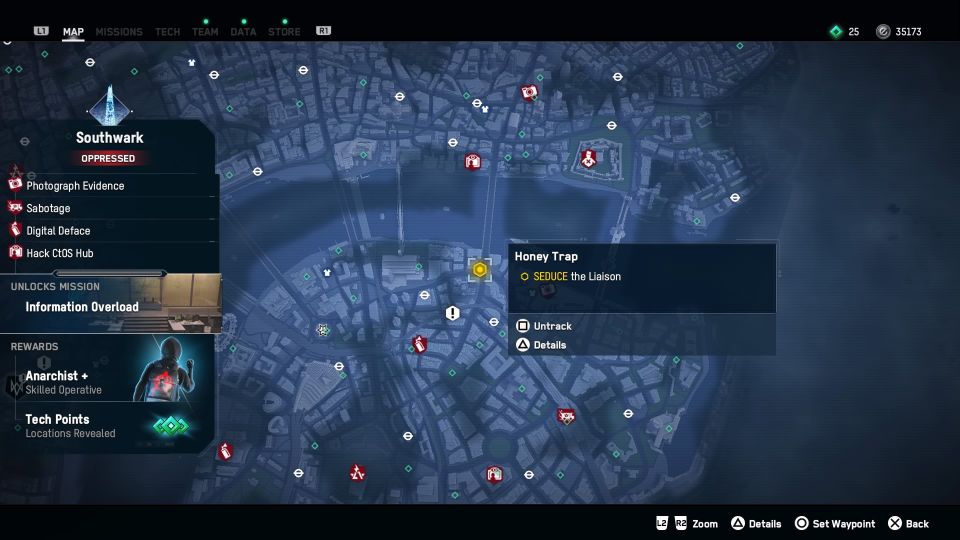 You should use a female operative for this one. We chose the spy.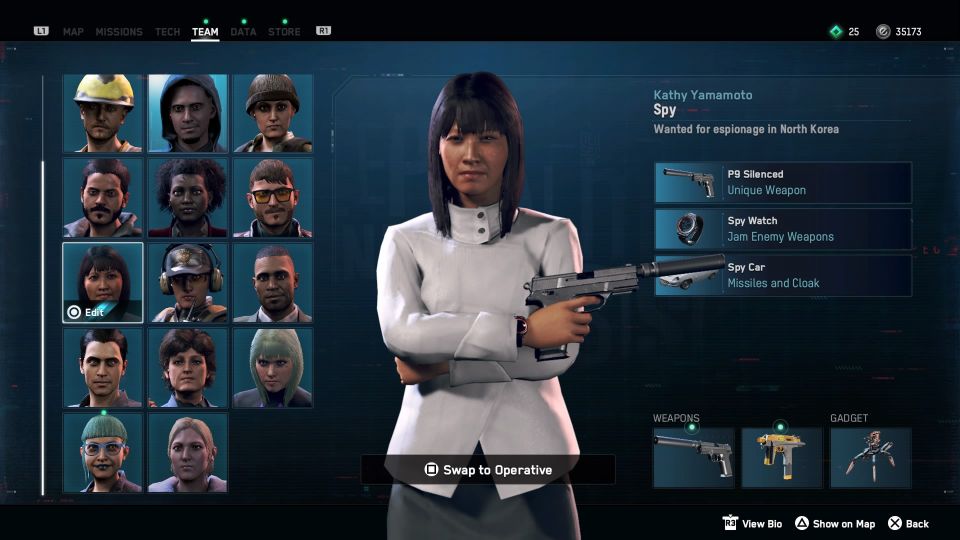 Enter the bar from the front door and head upstairs. Talk to the liaison to proceed.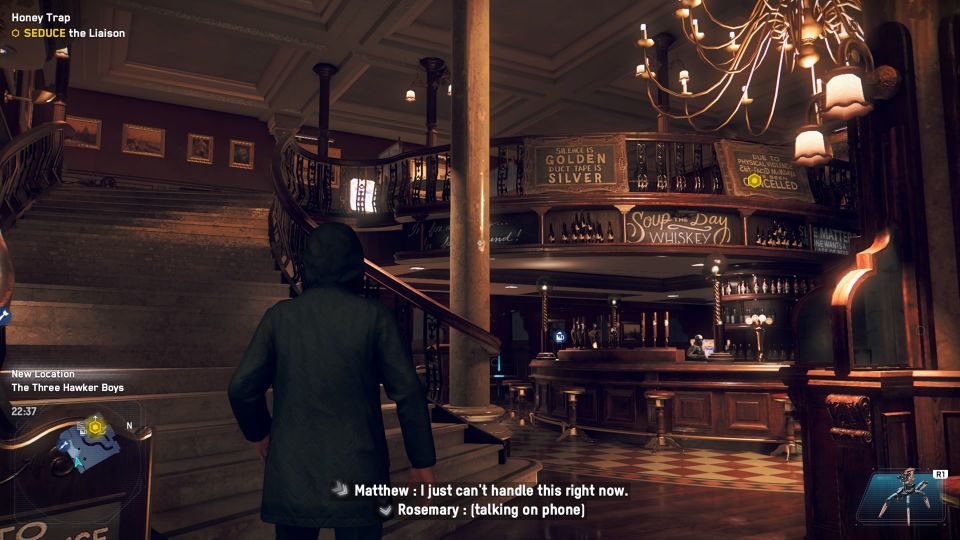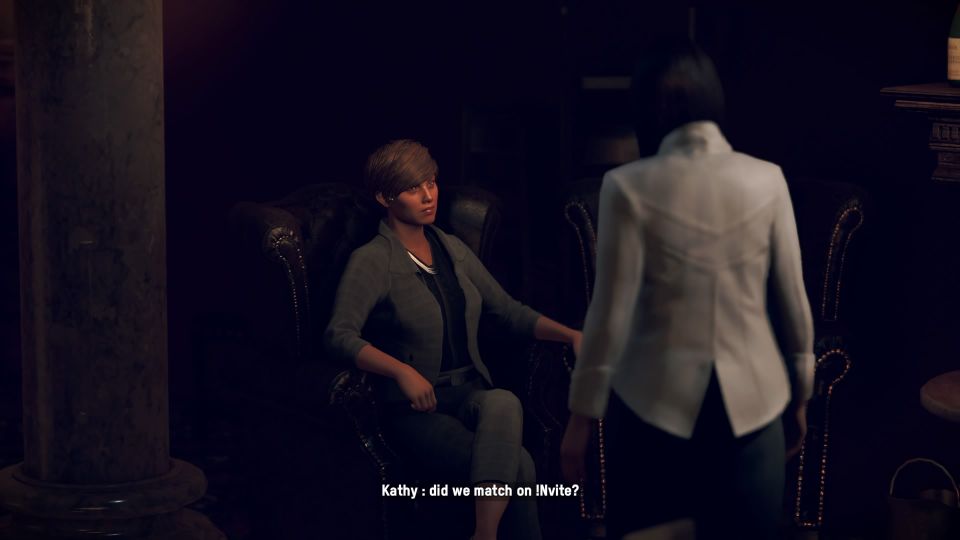 The mission ends after the cutscenes.
---
Related posts:
Watch Dogs Legion: Take It To The Bank Walkthrough