Take it to the Bank is a side mission under Kaitlin's Request in Watch Dogs: Legion.
Your task is to go to the Bank of England and empty out Kelley's accounts.
Here's a walkthrough of Take It To The Bank in Watch Dogs Legion.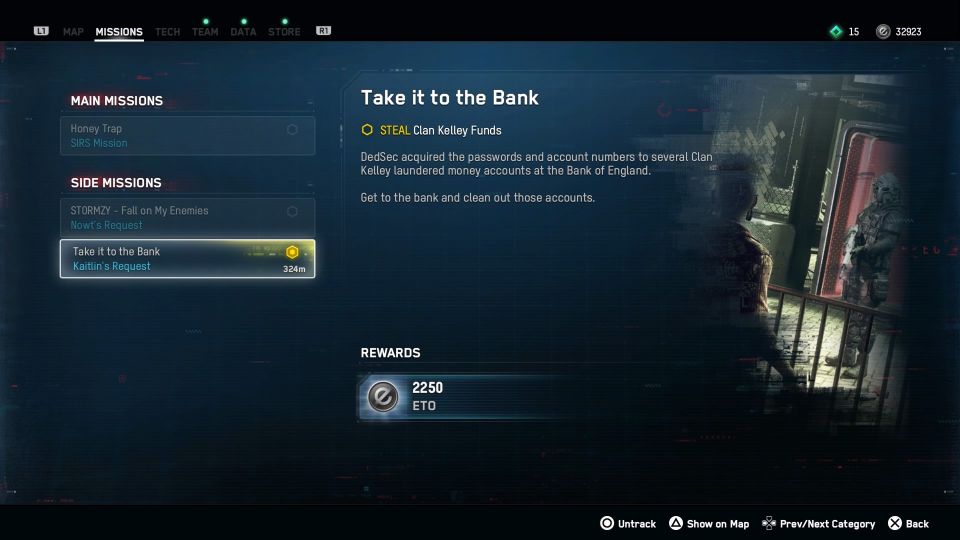 Steal Clan Kelley's funds
Head to the Bank of England in the City of London.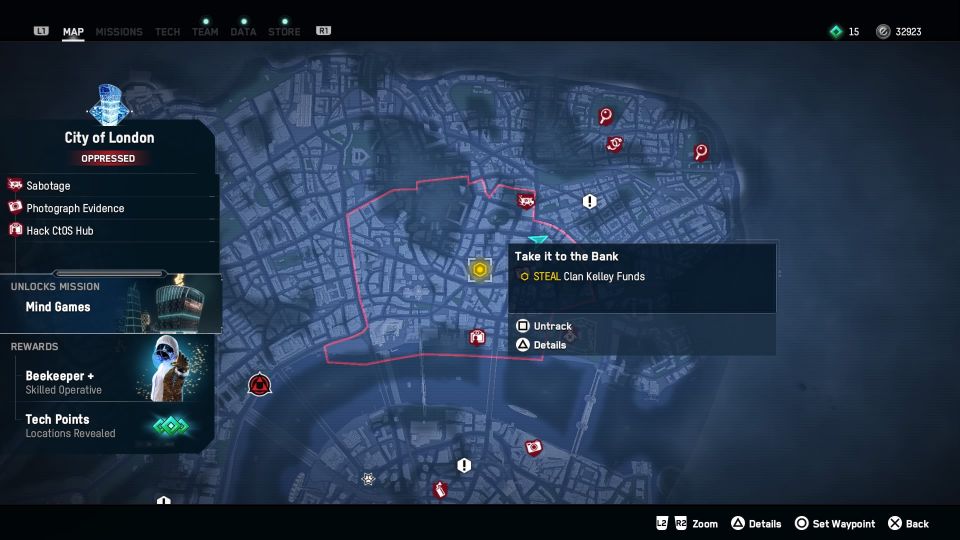 You can enter through the main door but you may not want to go in yet.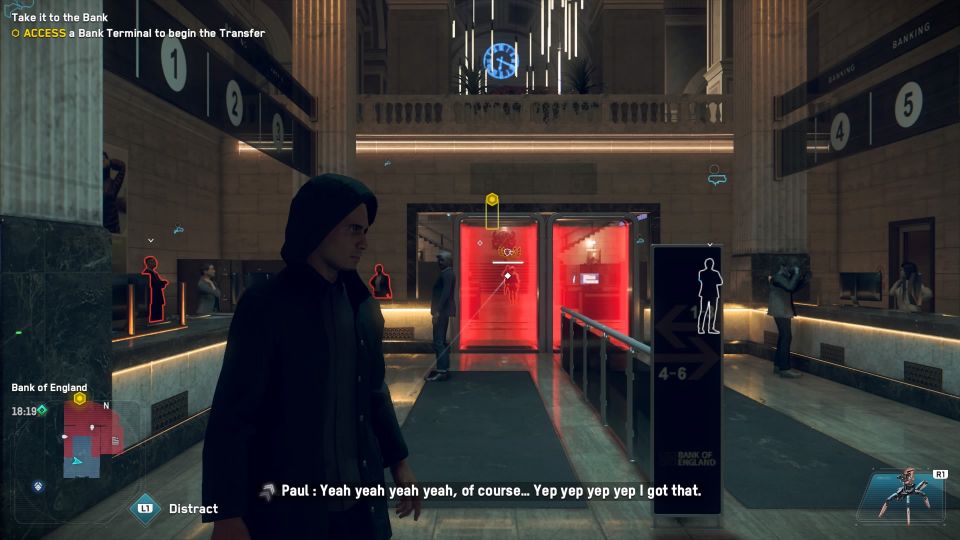 If you hijack the camera near the bank terminal, you'll see a spiderbot device. Call a spiderbot and hijack it.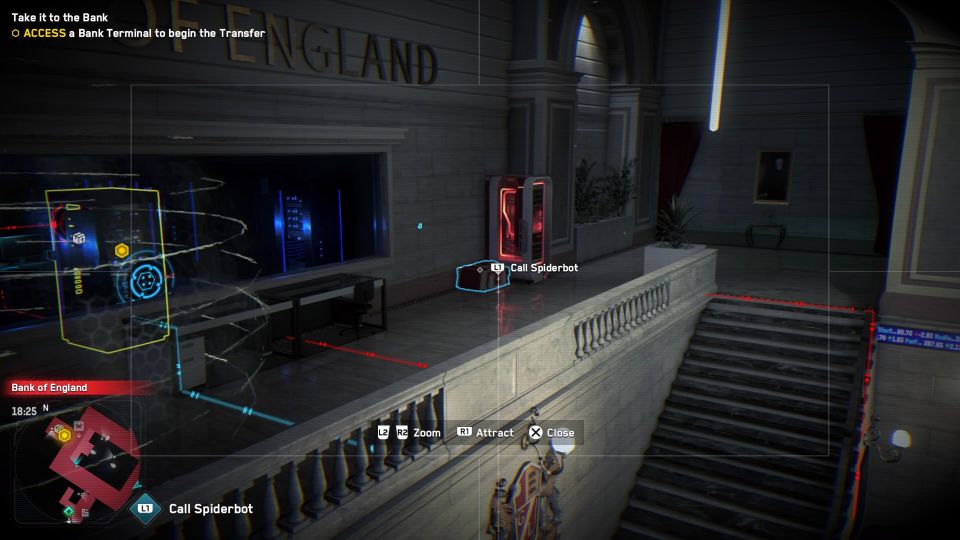 Enter the bank terminal room through the vent and you'll see the circuits. It has to be unlocked first.
Hijack the cameras around the bank to solve the circuit.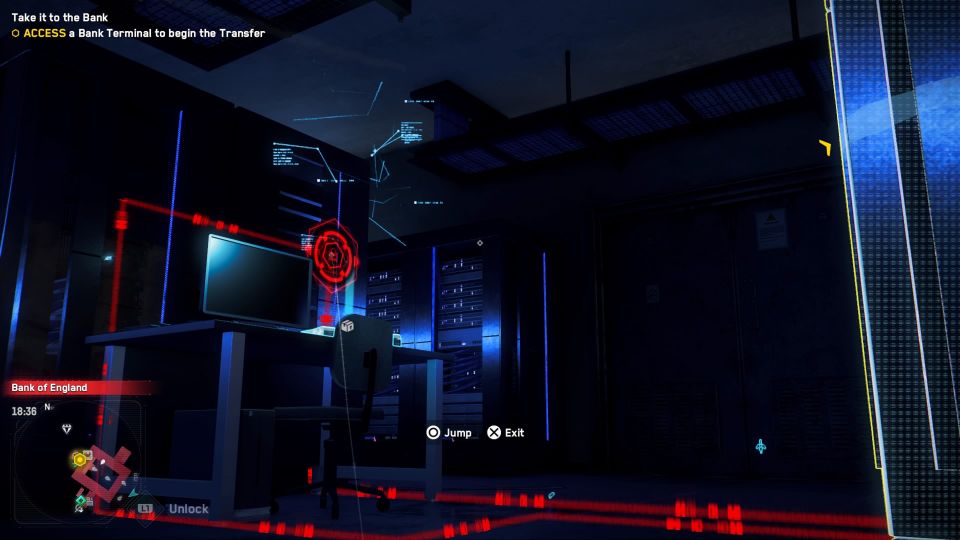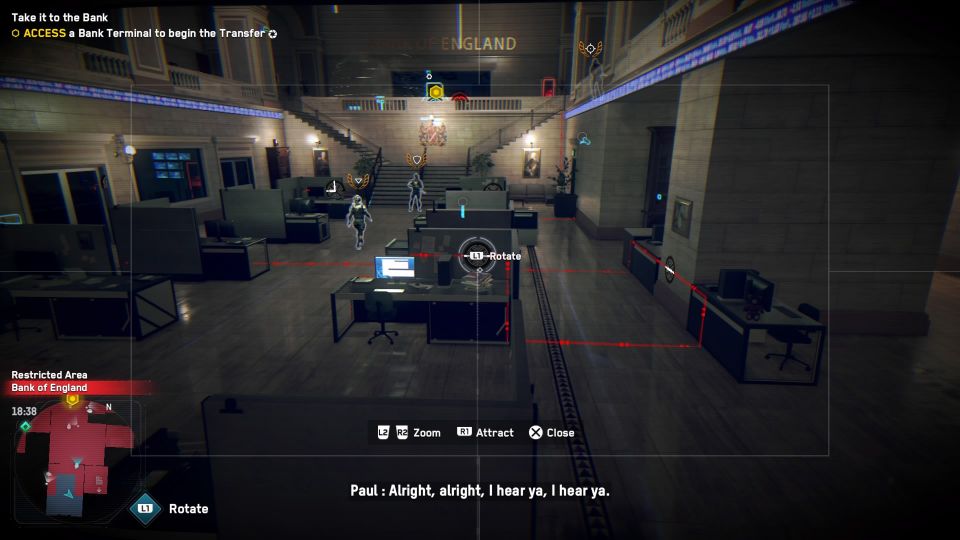 Some are even hidden in a room.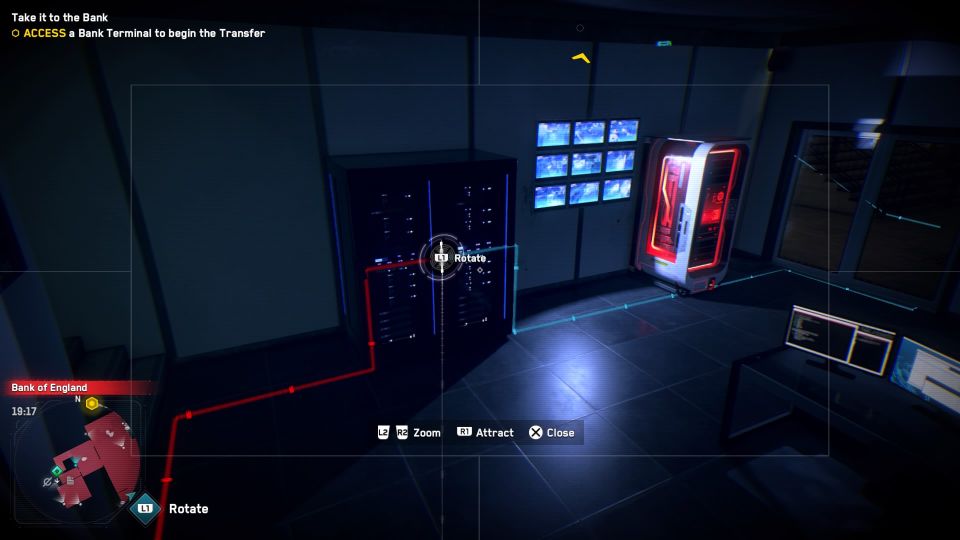 Once you've gotten the circuits blue, go back to the bank terminal room to unlock the final piece.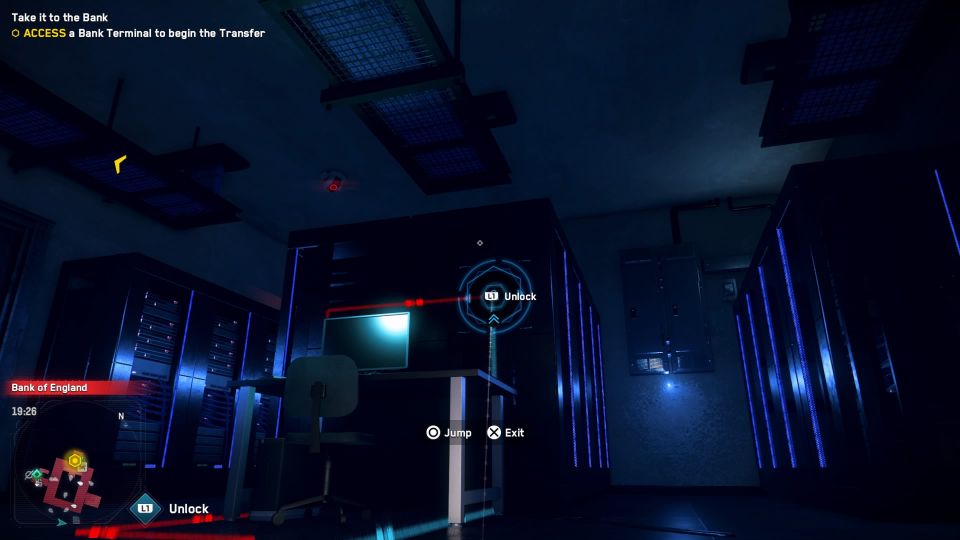 Survive until the transfer is complete
You can use the spiderbot to start the transfer with the bank terminal.
However, you need to be in the building or near the terminal for the transfer to actually start.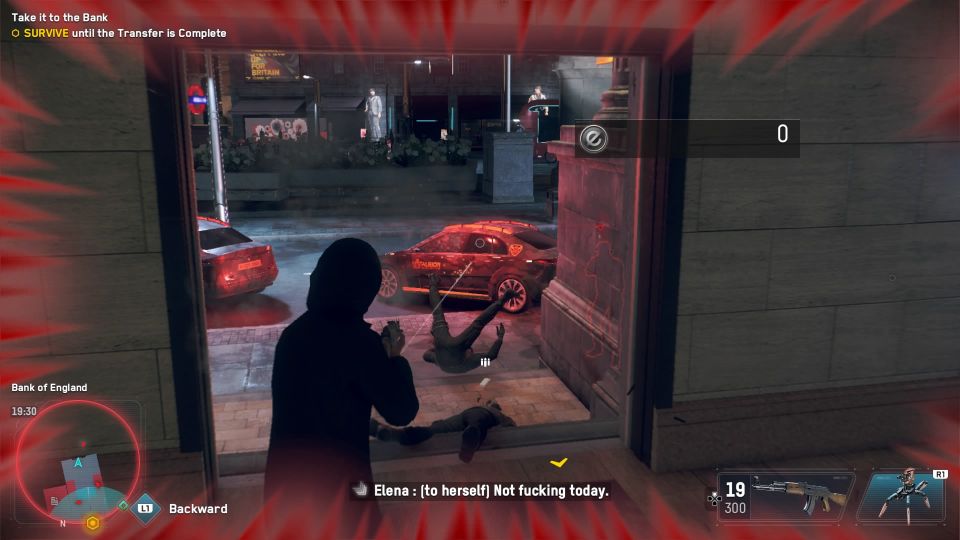 You can wait near the main entrance. Just make sure that the money is going up.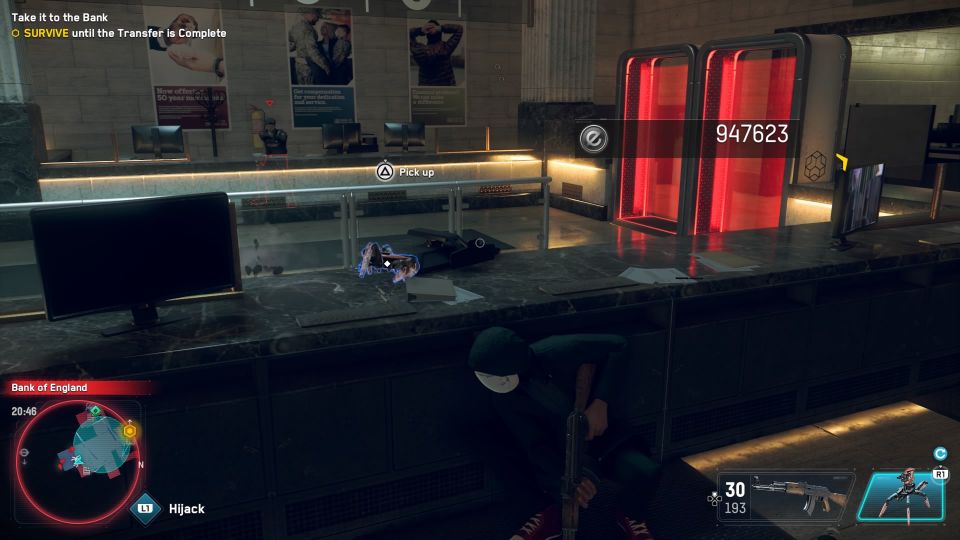 After the transfer is done, leave the area safely to complete the mission.
---
Related posts:
Watch Dogs Legion: Say Cheese Mission Walkthrough