Smoking Gun is another main mission under SIRS in Watch Dogs: Legion.
Your task is to try and capture Emma Child, and also rescue your operative.
Here's a walkthrough of Smoking Gun in Watch Dogs Legion.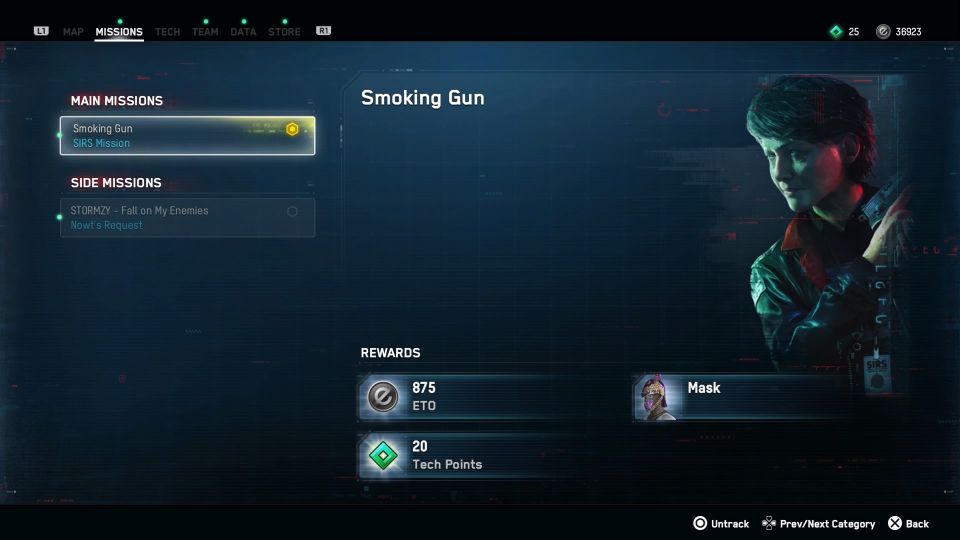 Investigate The Stage
Head to Emma Child's hideout in Lambeth.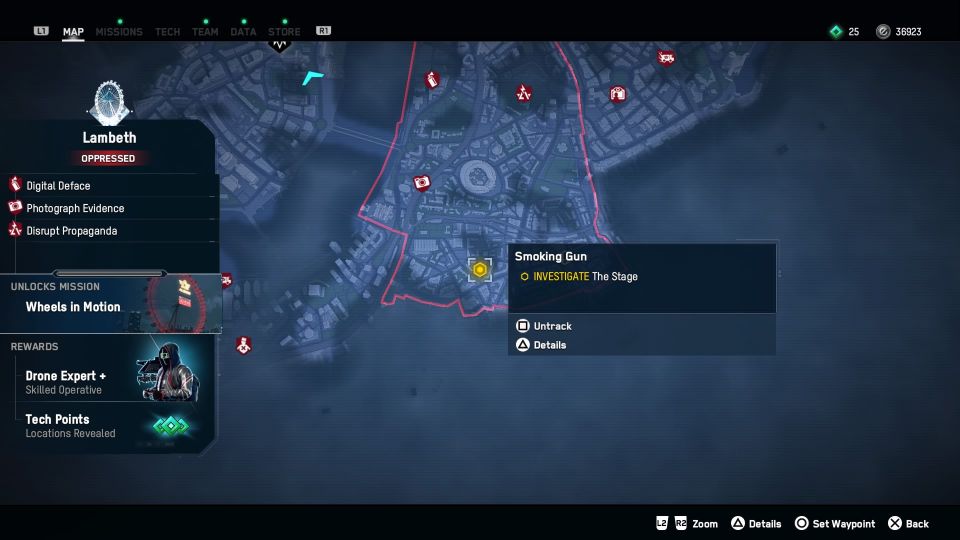 The front gate will be locked. You have to go to the other side of the building.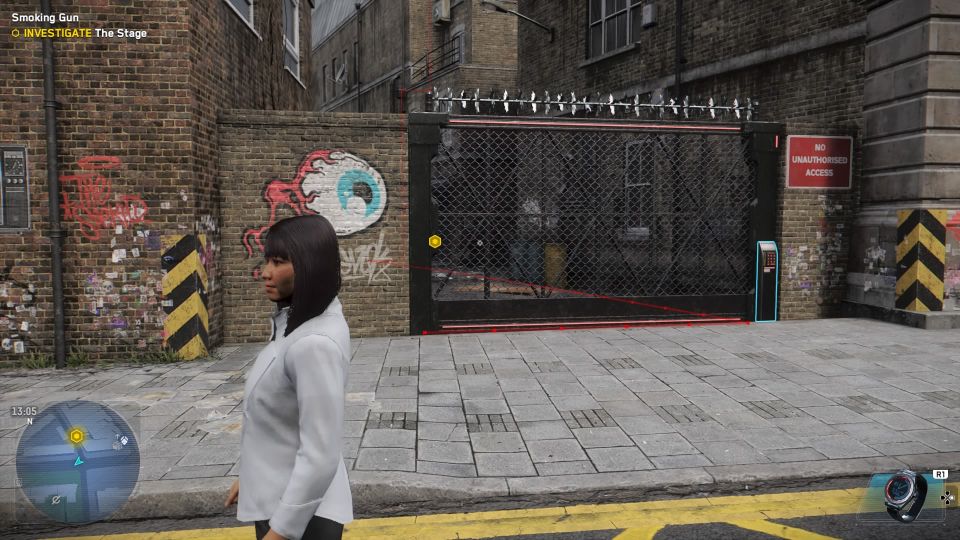 You should see a pipe at the other side of the building. Climb all the way up.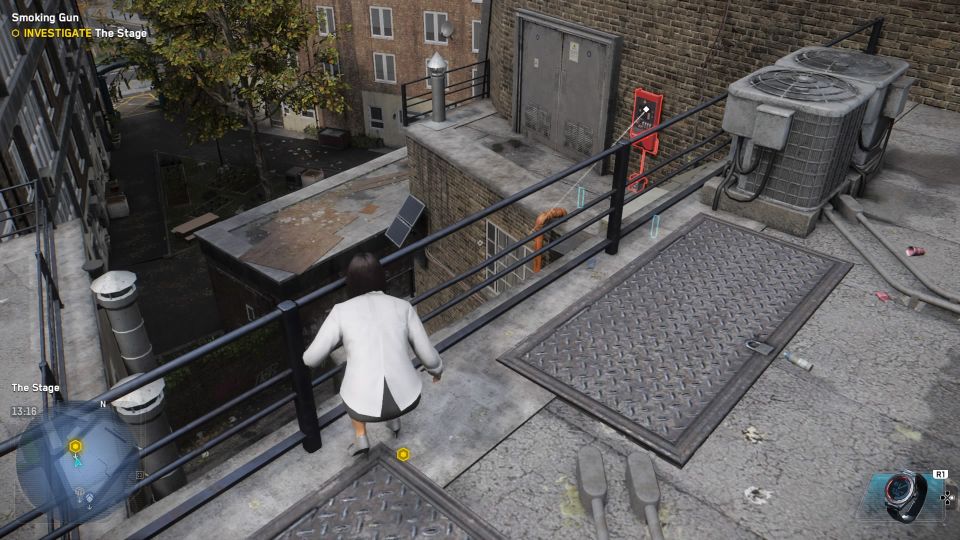 Get to the shutters and open it. During the cutscene, whoever you are using will be kidnapped.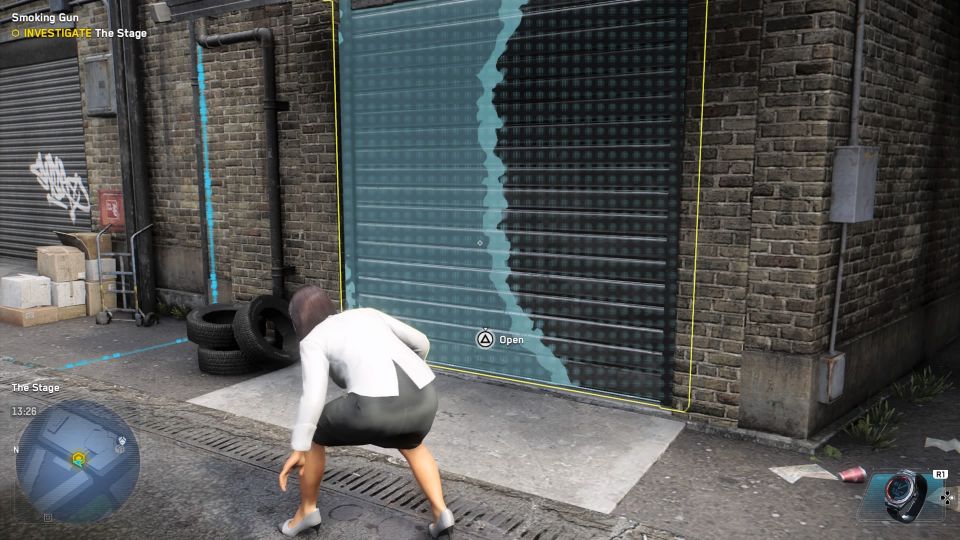 You'll then need to swap to a new operative.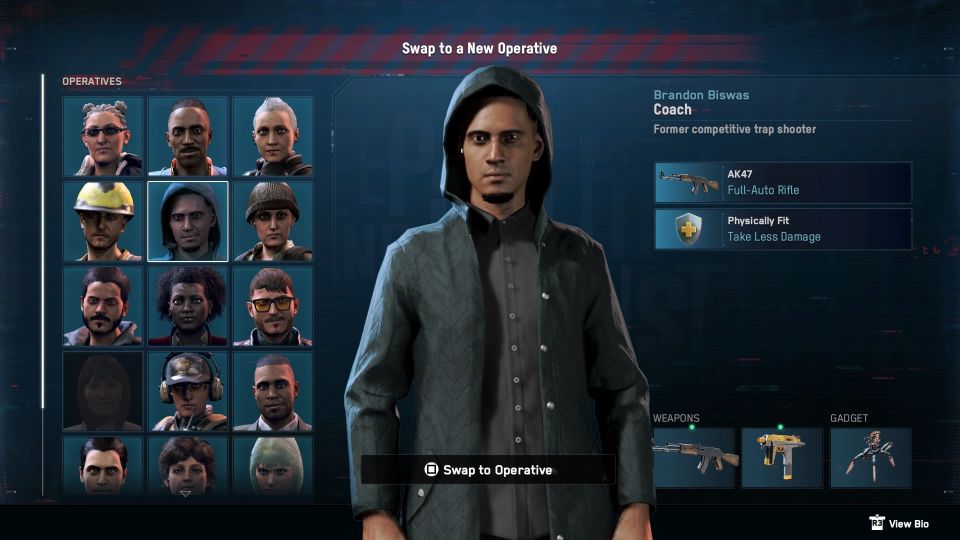 Search for Malik's hideout
Next, you have to find Malik but he is hiding from DedSec as well. Get to the location marked on the map.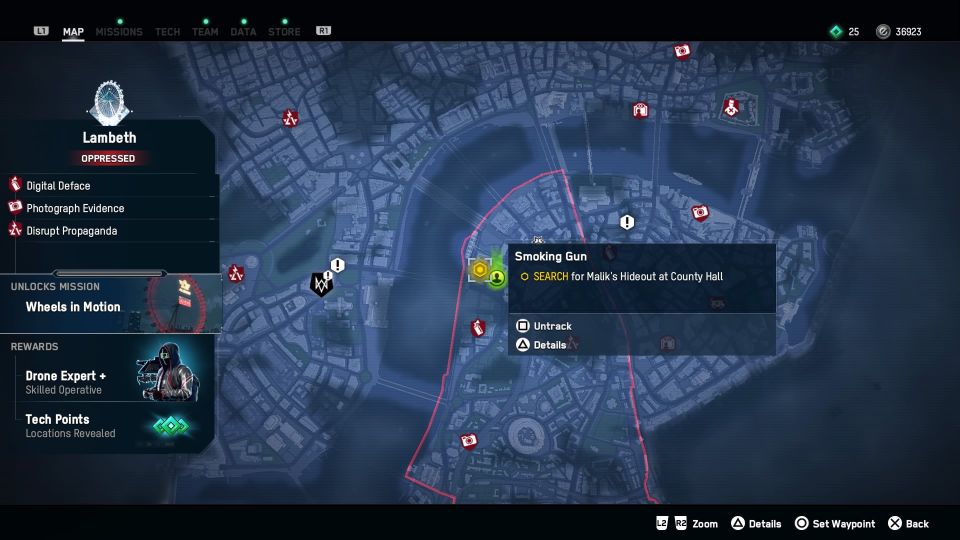 You can enter through the front gate.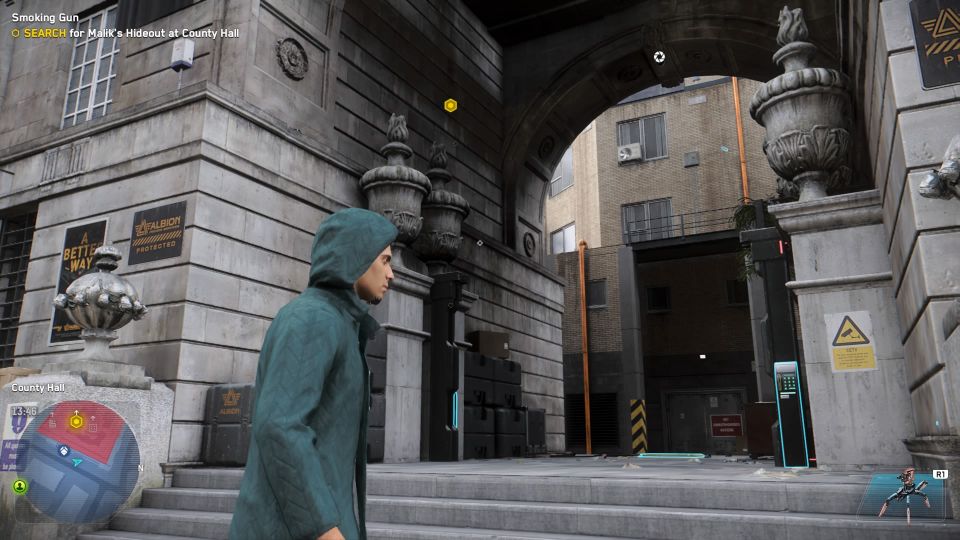 Climb onto the pole all the way to the rooftop.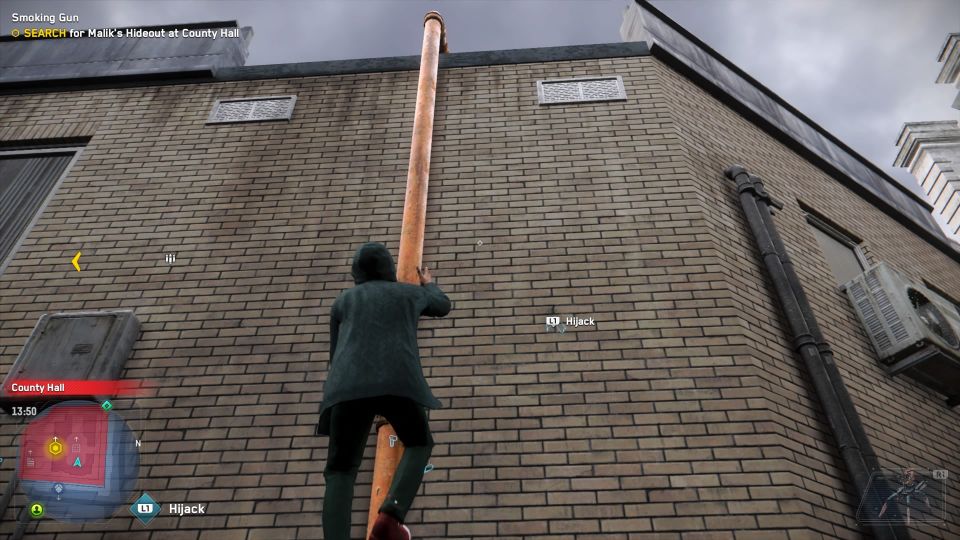 There'll be some Albion guards at the rooftop. One of them also holds a key but I'm not sure if it's needed now.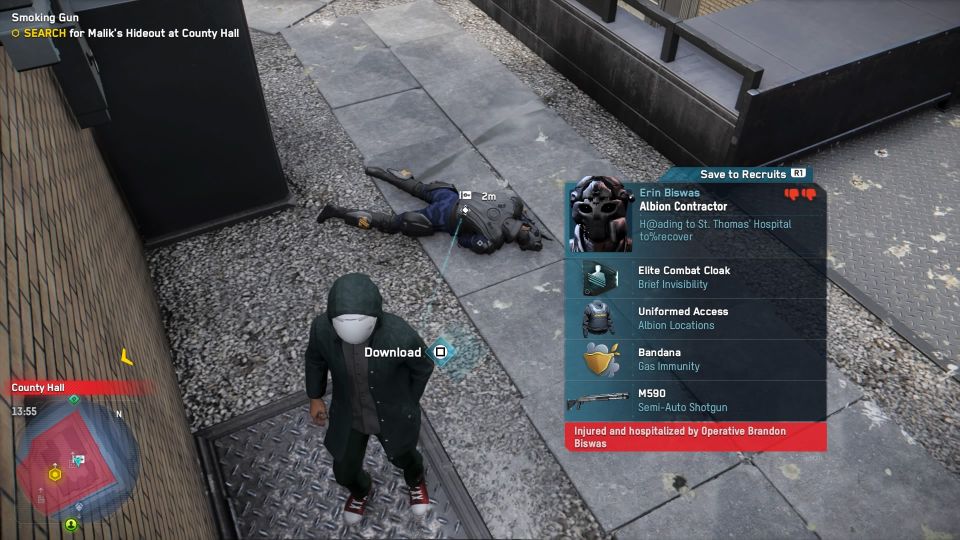 Anyways, get to the top of the building. Use the construction stairs to go up.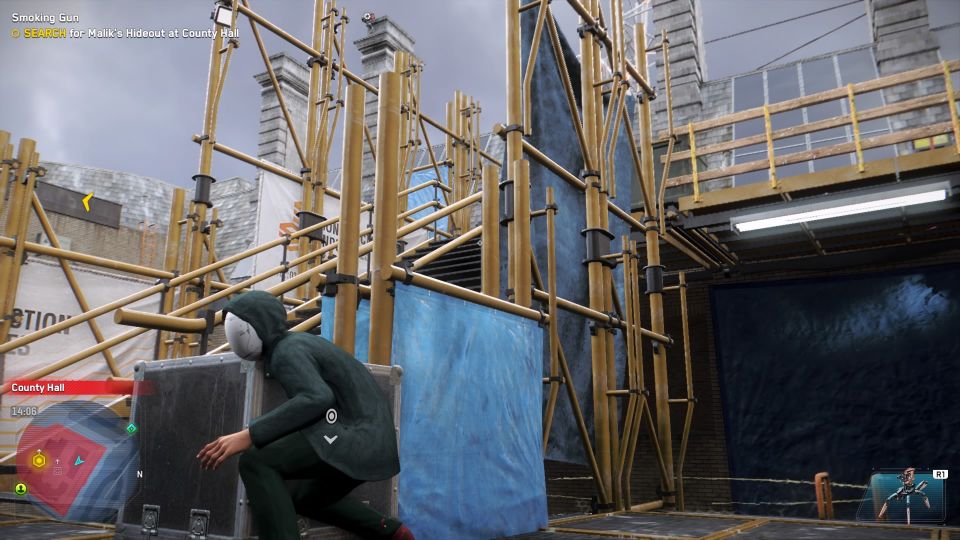 Take out the guards at the top.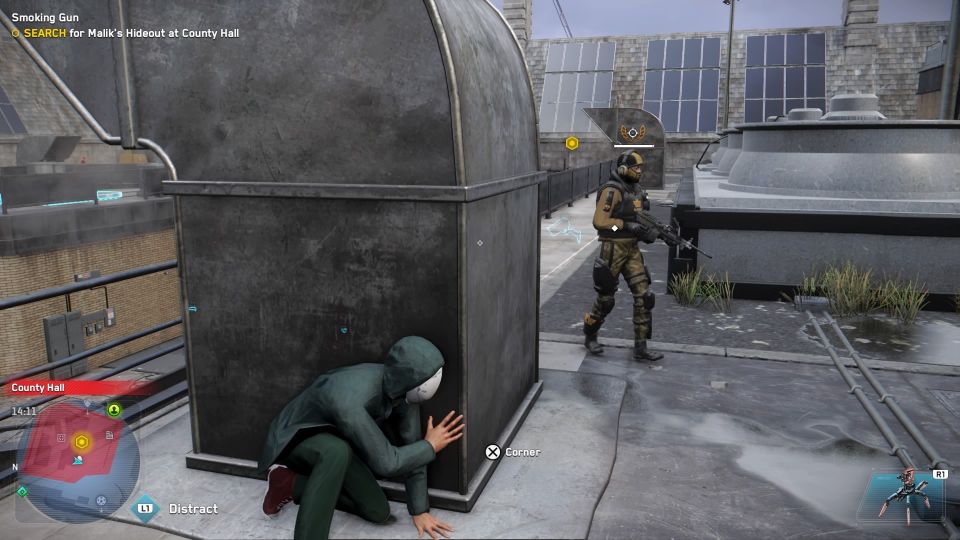 Pull the lever to open the circuits.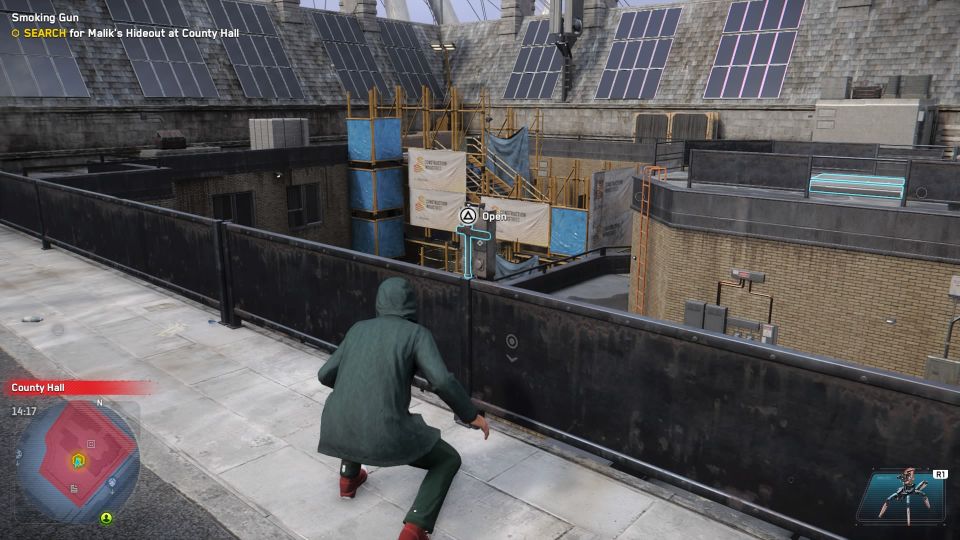 Defend the Bagley drone
Bagley will hijack into a drone and do the circuit puzzle himself (to unlock the safehouse).
Meanwhile, plenty of drones will keep coming and attack Bagley's drone. Destroy all of the drones before they destroy Bagley's drone. There will also be some Albion guards that will try to disrupt you.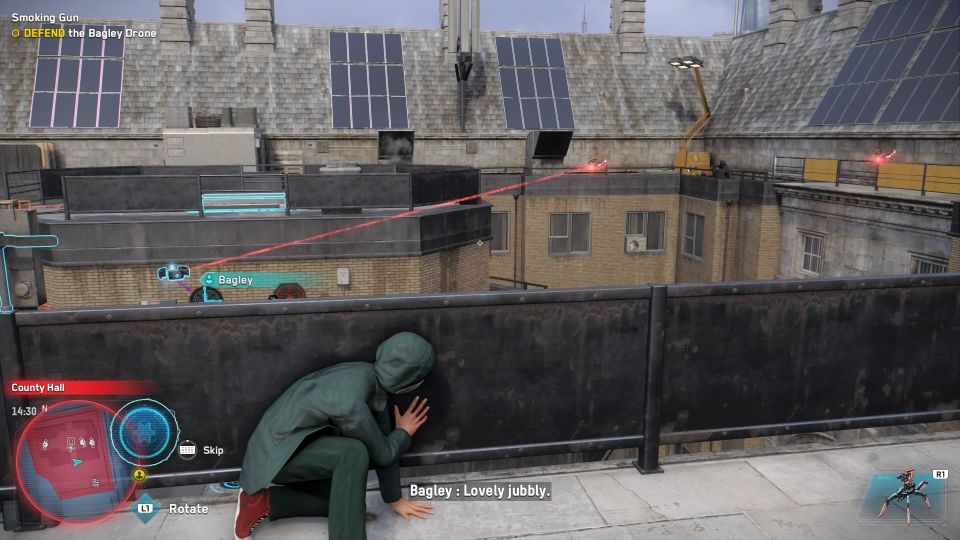 Once Bagley is successful in unlocking the security, use the lever again to open the safehouse door.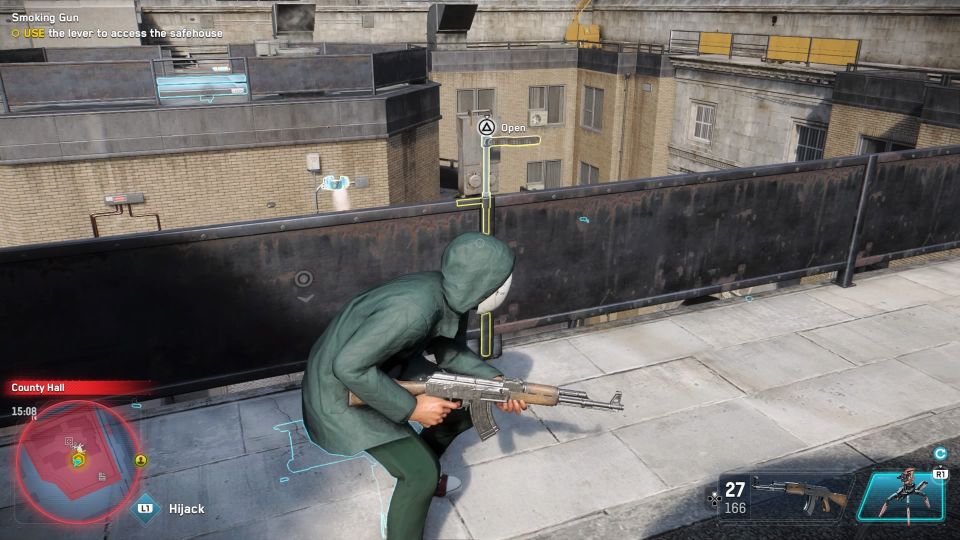 Contact Malik
Enter the safehouse and interact with the keyboard to contact Richard Malik.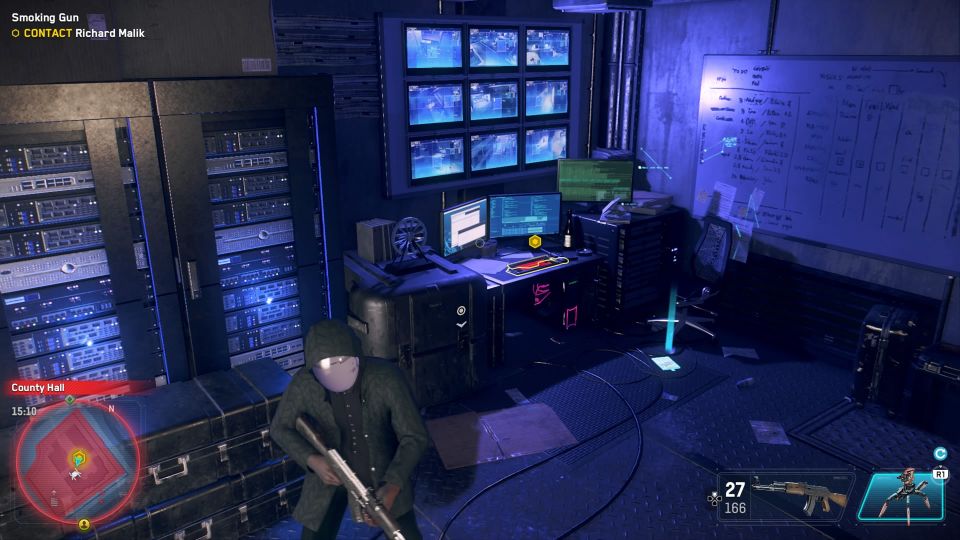 Escape the area. You can use the cargo drone above the safehouse but you have to summon it first.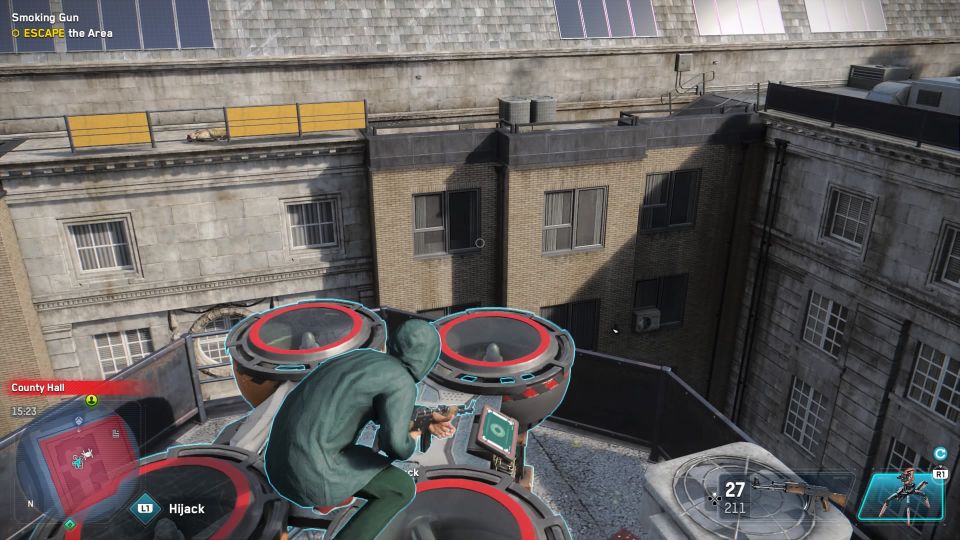 Rescue the DedSec operative
Now, get to the DedSec operative's location.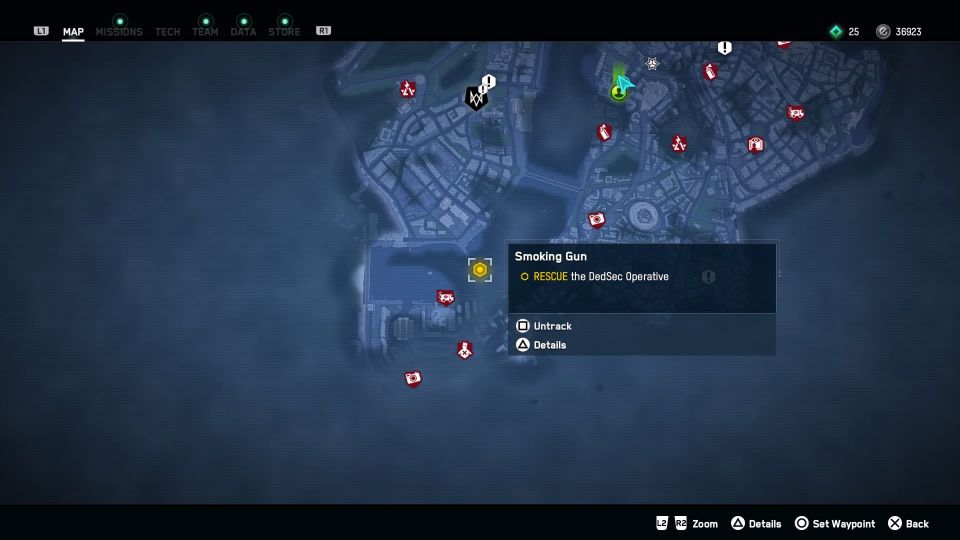 It's just under the bridge. The base is actually on the river.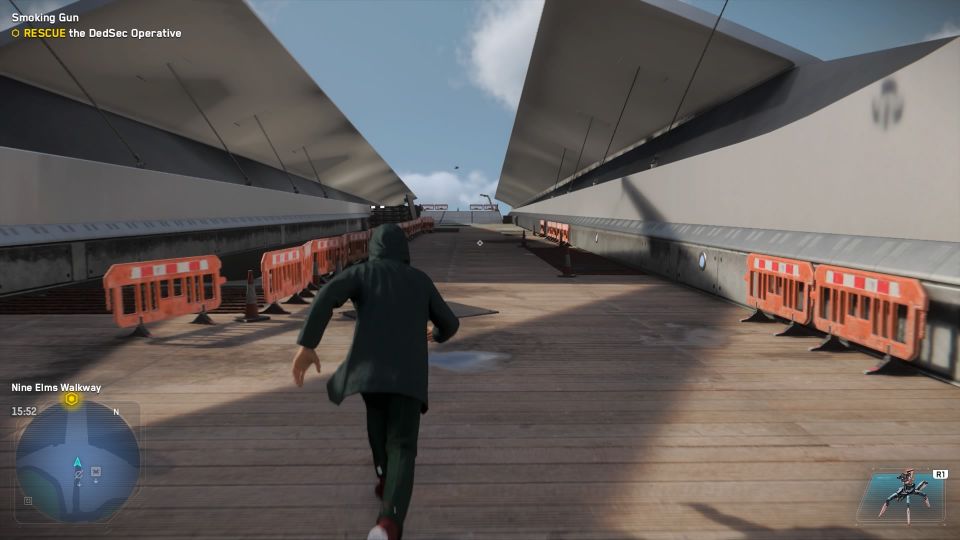 There's a cargo drone on the bridge that you can use. Fly all the way to the operative's room.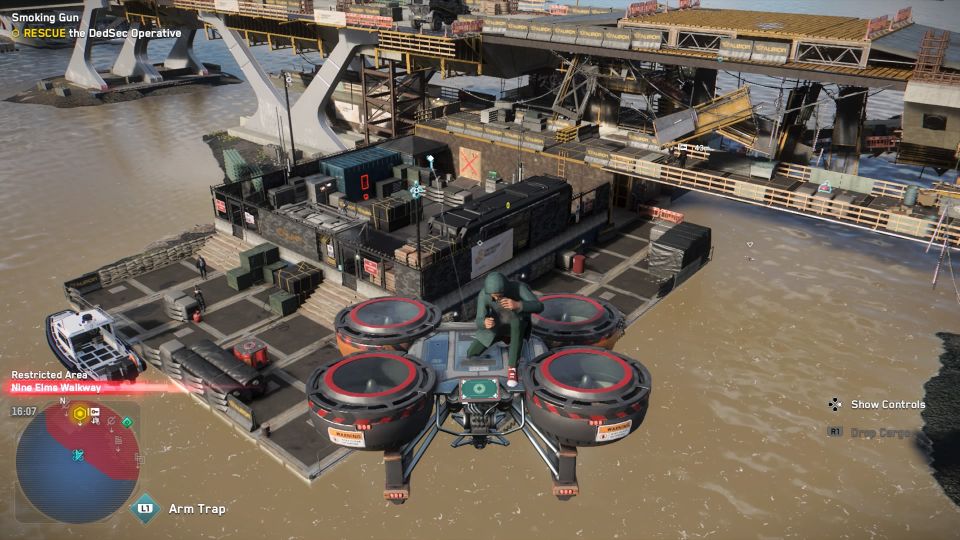 You'll probably need to hack a key from one of the Albion guards first, and then open the door.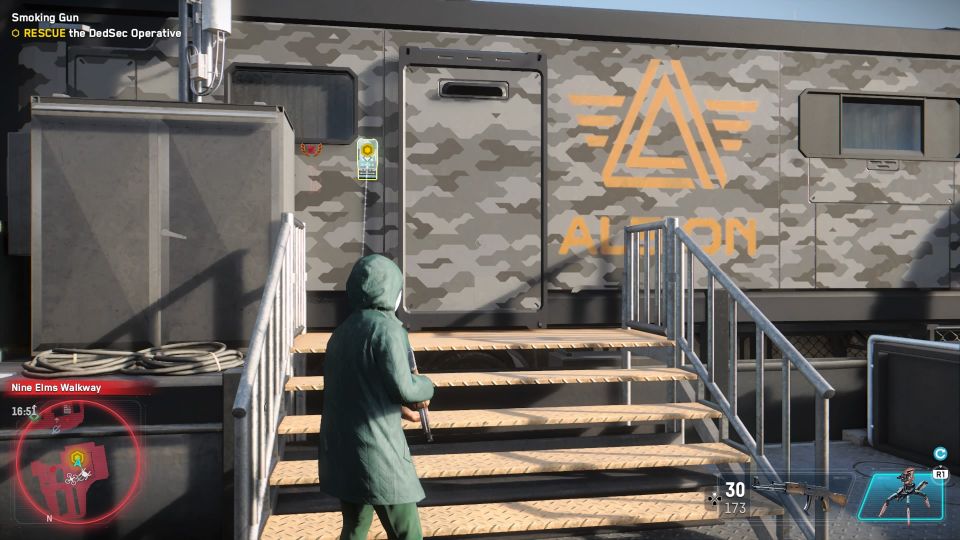 The mission ends after the cutscene. You'll learn that Emma Child may not be the bad person here.
---
Related posts:
Watch Dogs Legion: Hunting Zero-Day Walkthrough