Light a Spark is one of the earliest main missions in Watch Dogs Legion.
Your task is to start the defiance and get DedSec's word out again by intercepting the billboard.
Here's a walkthrough of Light A Spark in Watch Dogs: Legion.
There are two main objectives here, which are — disrupt Albion propaganda and acquire Albion operations data.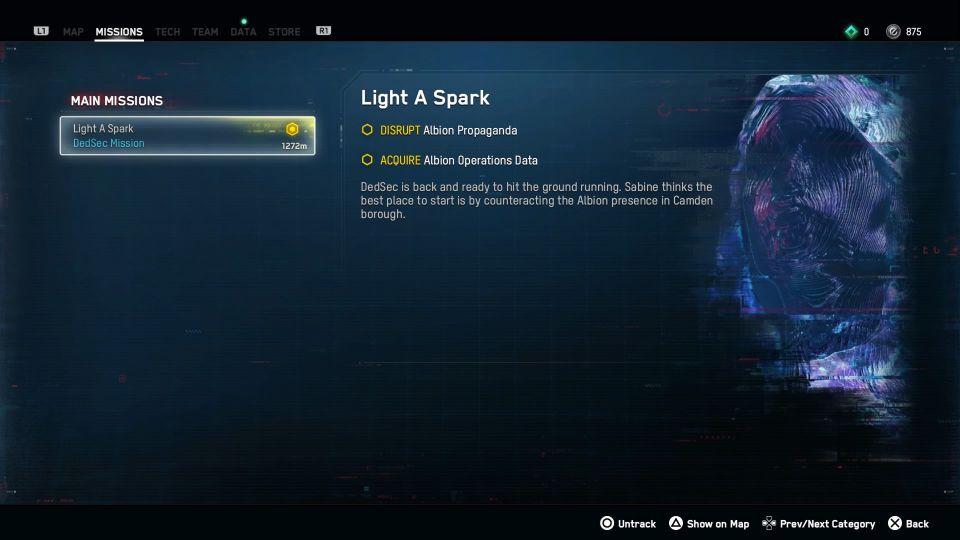 Acquire Albion operations data
The locations are all mapped already.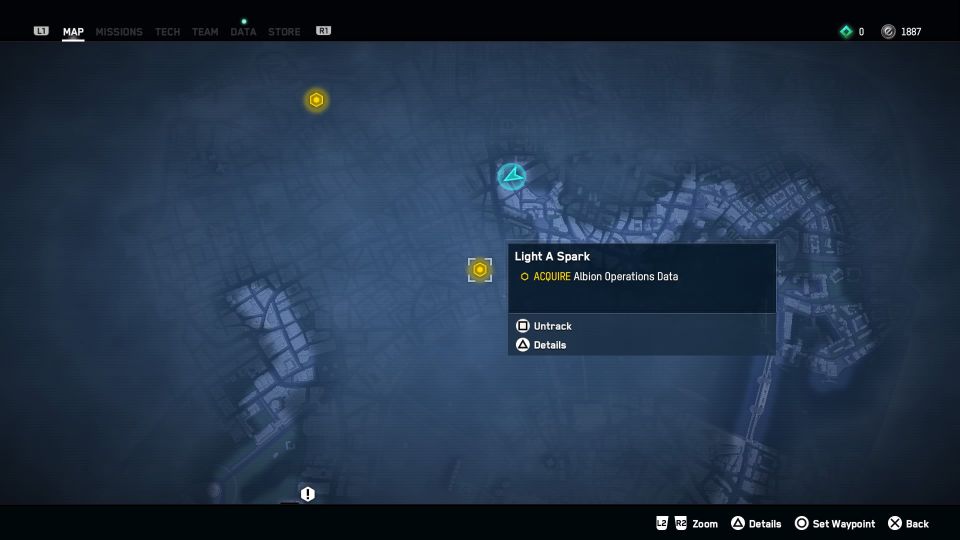 The first one is to acquire Albions operations data.
You can enter from the front door. All of the guards inside the building can be eliminated using the traps.
Hijack into the cameras to see all of them and activate the traps near them.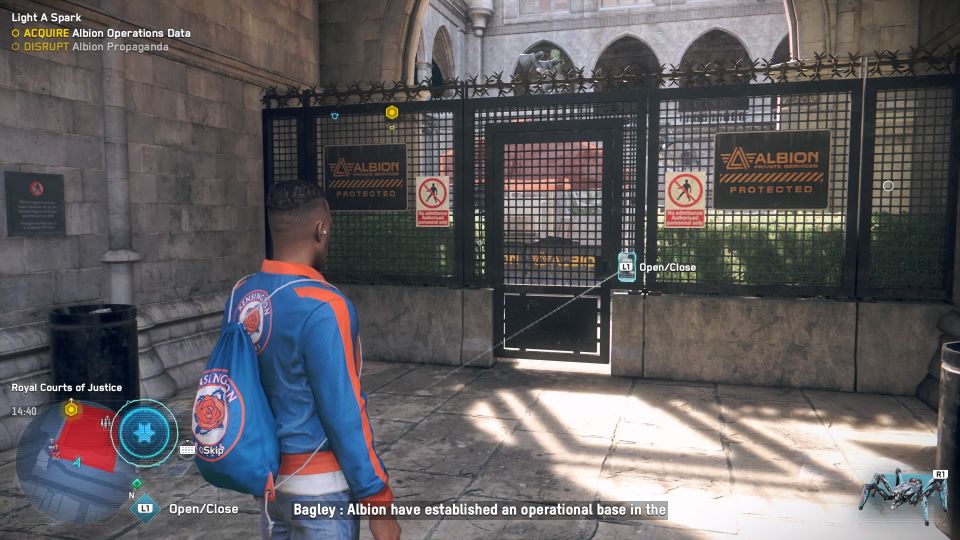 Once the guards are gone, go upstairs and you will see that the data room is locked.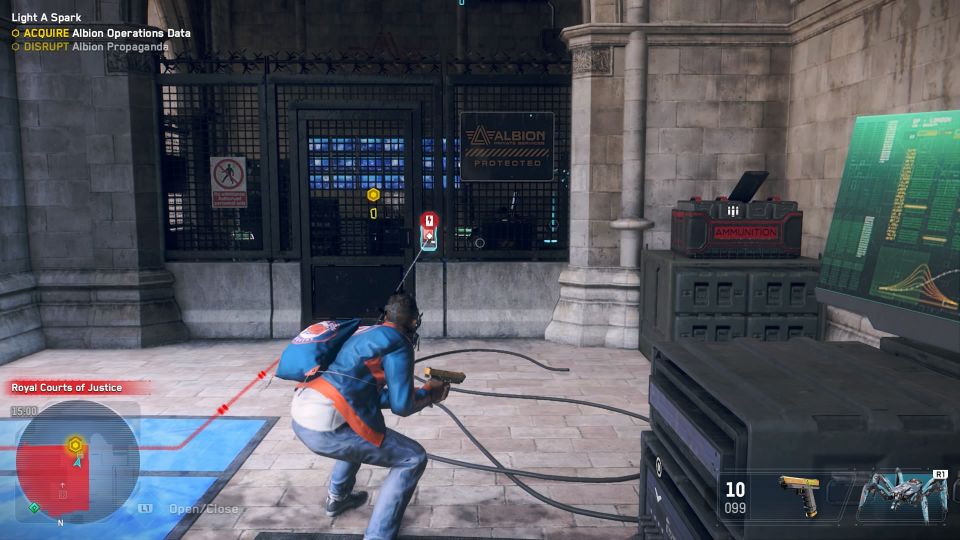 To unlock the door, follow the trail of the wire. Scan the area and you'll see the red wiring.
Follow the wire until you reach the panel. Unlock it.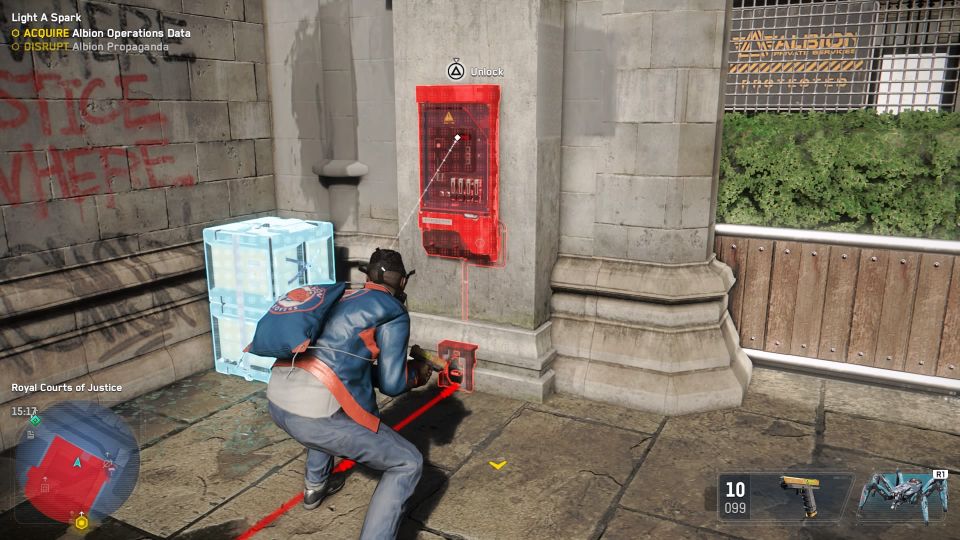 It should turn blue and the data room door is now unlocked. Enter the room and acquire the data.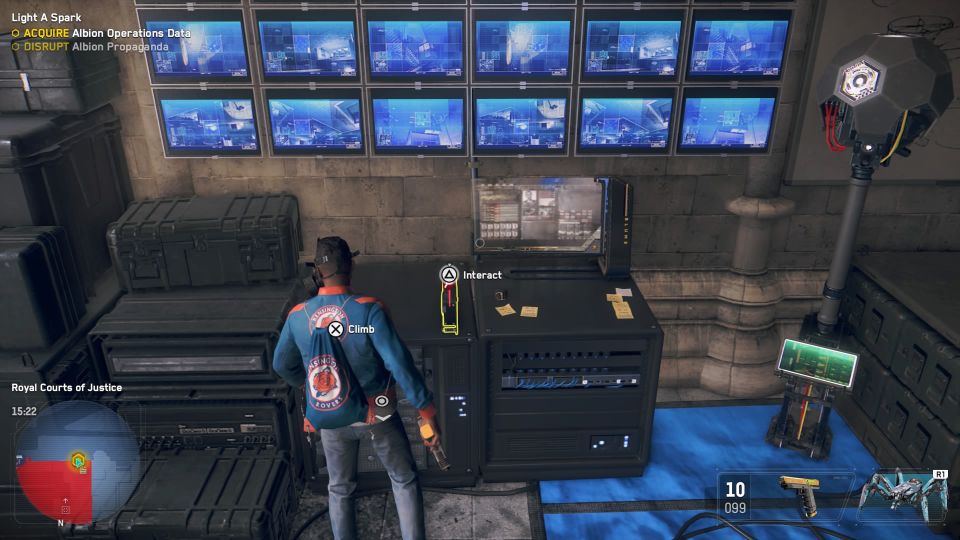 Disrupt Albion propaganda
Next, head to the other objective.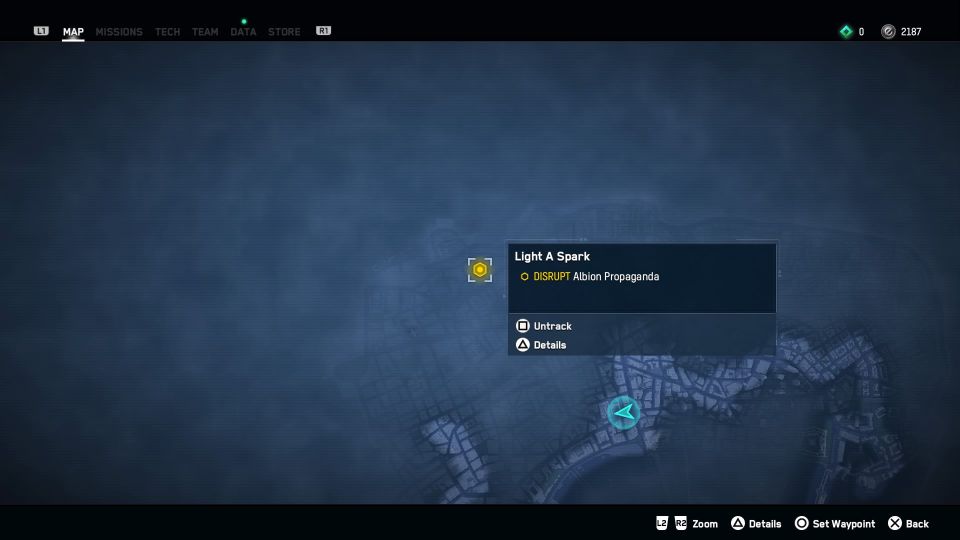 You need to interact with the device located on the rooftop of the building.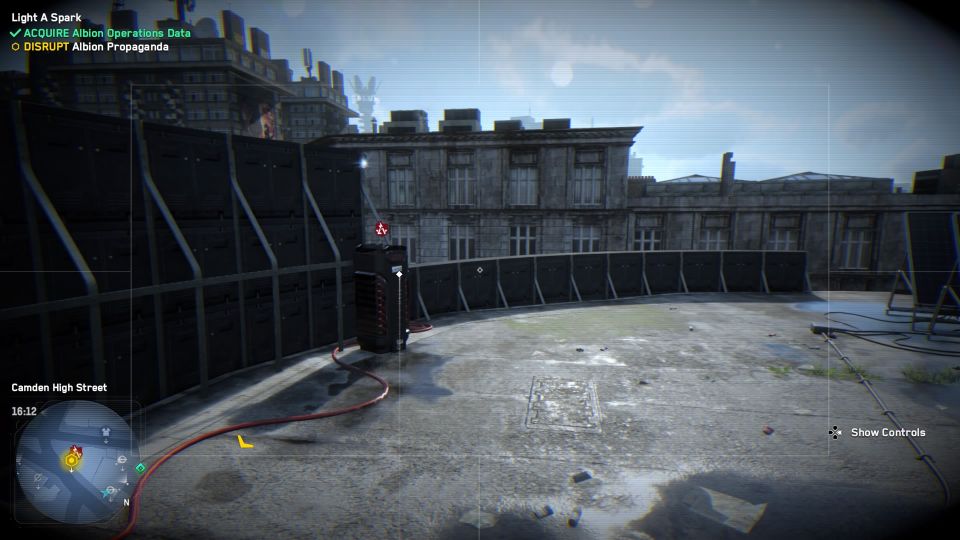 To access the rooftop, you need to go a little further. Walk along the same building until you see an alley into this area.
It's right after the subway entrance.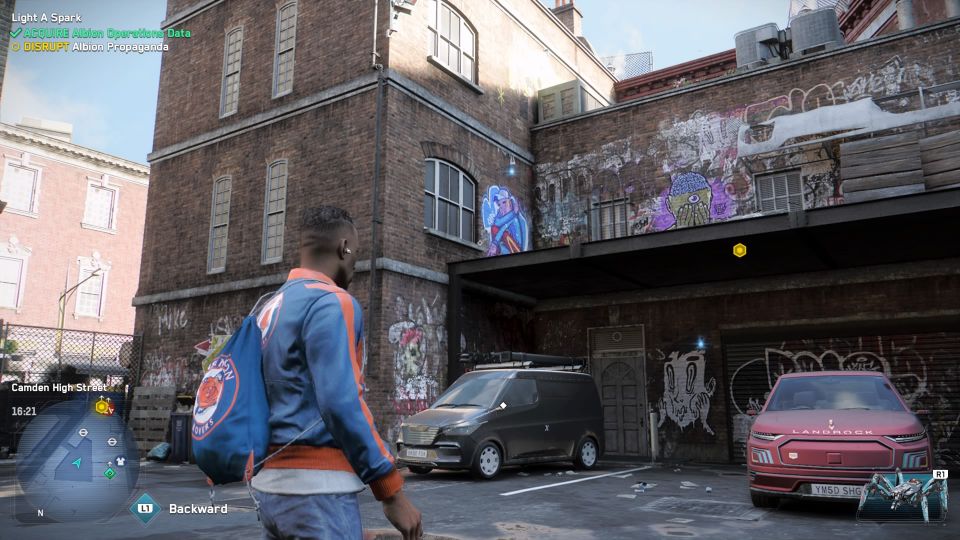 To climb onto the rooftop, look for the construction lift vehicle.
Climb onto the platform first and then hijack the controls. Lift the platform to the top.
You will then be able to climb onto the rooftop.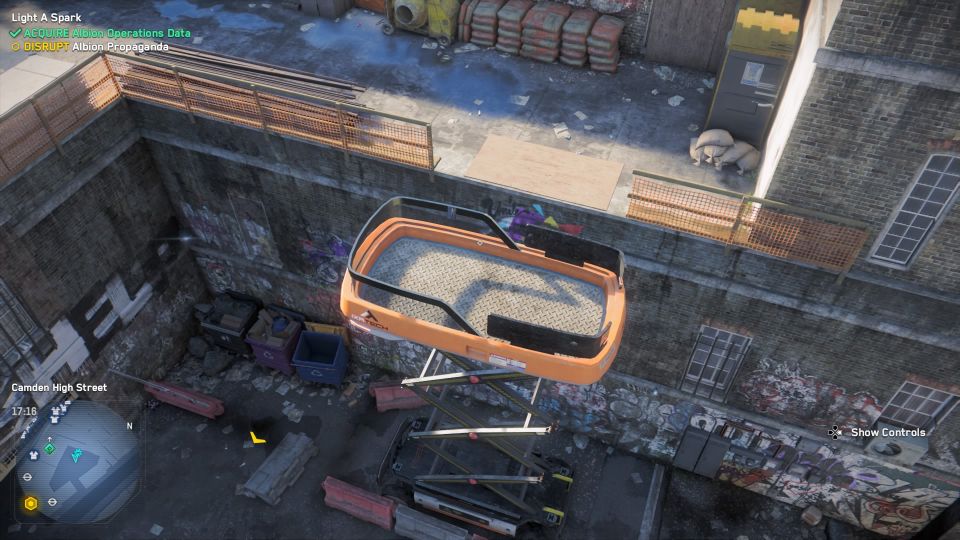 Head towards the billboard device.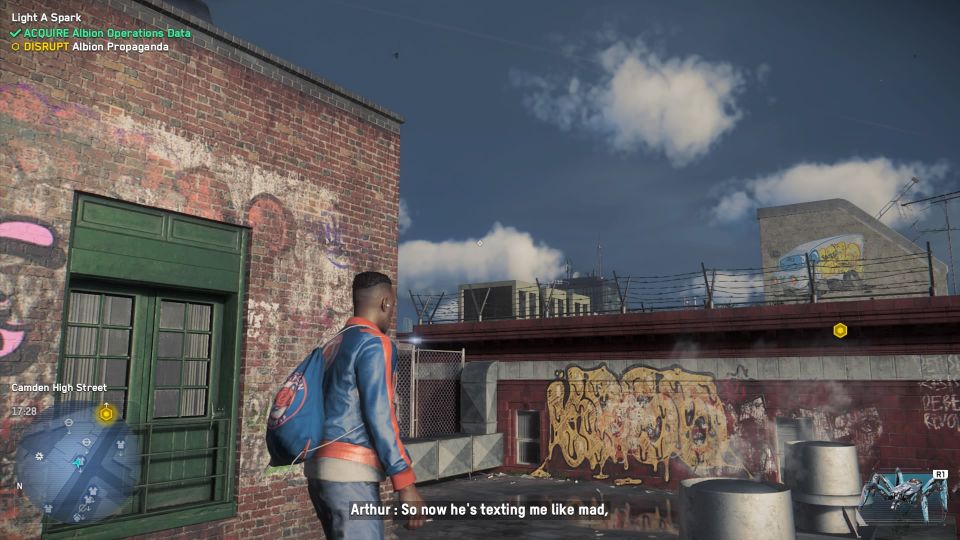 Interact with it to complete the mission. The billboard will be turned into a DedSec version.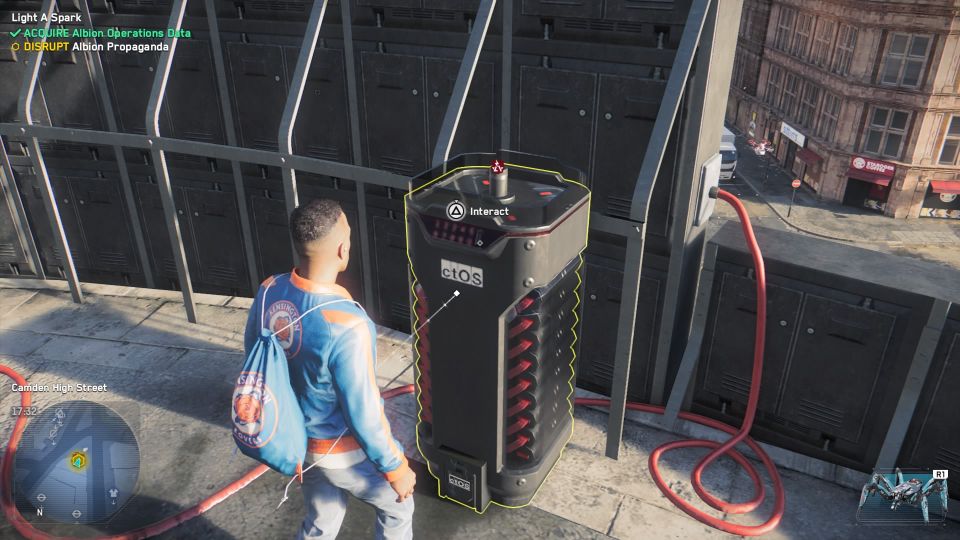 ---
Related posts:
Watch Dogs Legion: Recruit Welton Wright Walkthrough