Having a forge in Valheim is just the start to building stronger armor and weapons.
Like the workbench, you can also upgrade the forge to level 2, and possibly higher.
Here's how you can upgrade the forge to level 2 in Valheim.
Read also: How To Upgrade The Forge To Level 3
How to upgrade the forge
To level up the forge, you need to build an anvil. You will unlock the anvil recipe when you've successfully made bronze.
Bronze can be made by mixing tin and copper using the same forge.
To build an anvil, you need wood, bronze and a workbench nearby.
Use the wooden hammer to build the anvil and place it near the forge.
The forge will be automatically upgraded to level 2.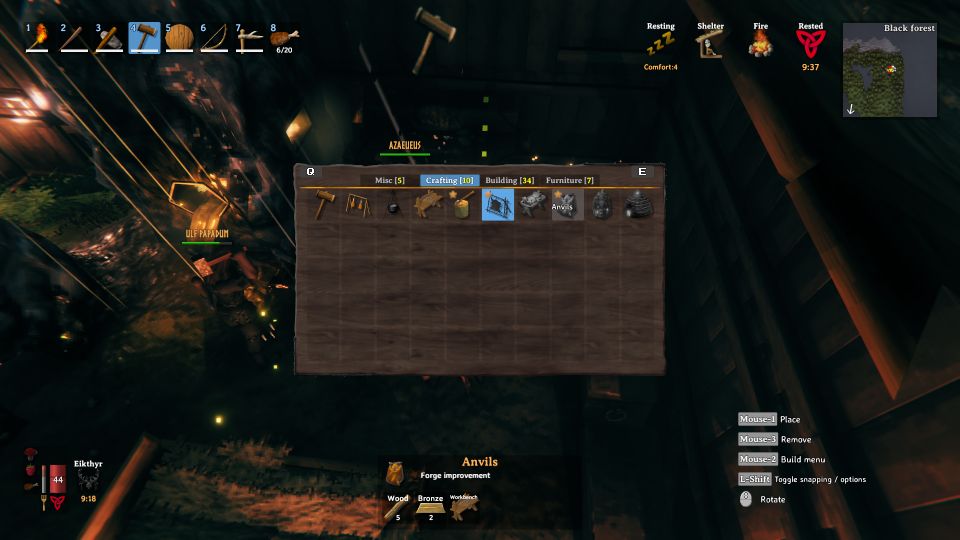 ---
Related posts:
Valheim: How To Defeat The Troll Located In Black Forest