In Valheim, you'll come across several different biomes once you've started sailing the vast ocean.
One of them is the mountain and you'll also find different monsters on it, including stone golems.
Here's how you can defeat a stone golem and get crystals in Valheim.
How to defeat a stone golem
The stone golem seems to be resistant towards most elements including fire.
One way of dealing good damage is by using a pickaxe. It would be better if you have an iron pickaxe.
Stone golems have really high damage so you'll want to totally avoid getting hit. If you're playing in a group, you can lure the golem while others do damage to its back.
You can also use arrows since golems may not navigate the mountain well, but they're ineffective and requires a lot to bring down a single golem.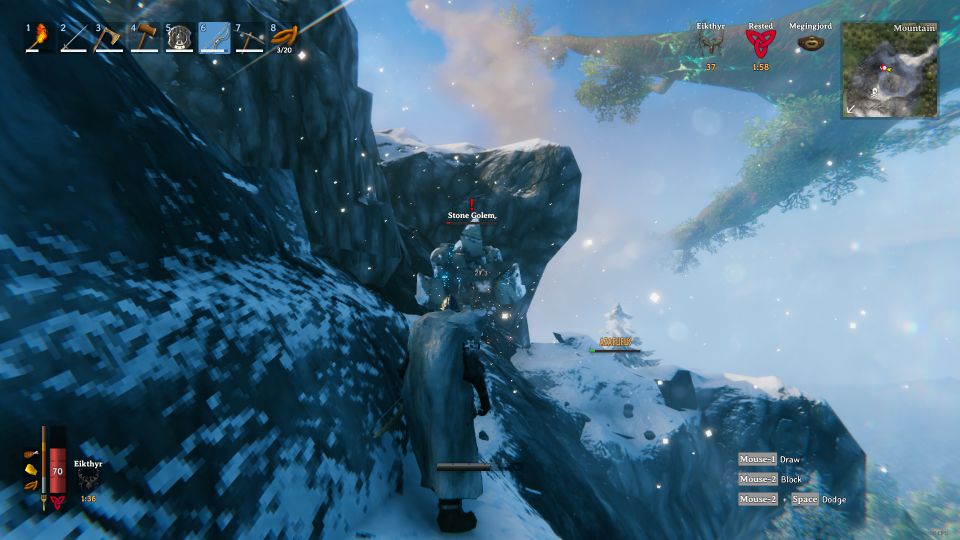 Once you've defeated a stone golem, it should drop crystals.
At the moment, I'm not sure if the crystals have a purpose yet.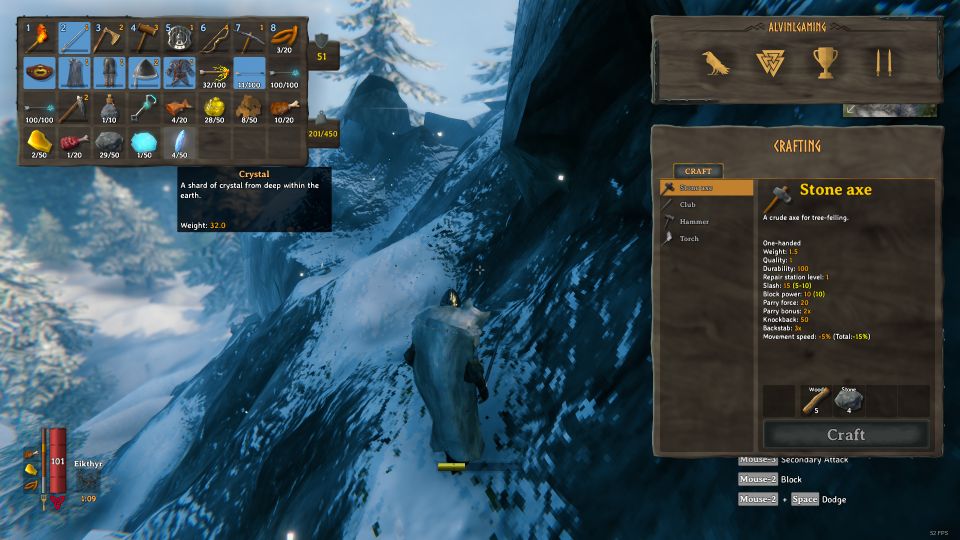 ---
Related posts:
Valheim: How To Stop Freeze Damage In The Mountain Biome