The Abomination is a huge tree monster that can be found in the swamp biome of Valheim.
If you're meeting it the first time it can be pretty daunting as it's quite big.
Here's how you can defeat the Abomination in Valheim.
How to defeat the Abomination
The Abomination spawned randomly in the swamp biome for us. Perhaps there's a trigger but we're not sure about it.
It's a huge tree monster that comes up from the ground.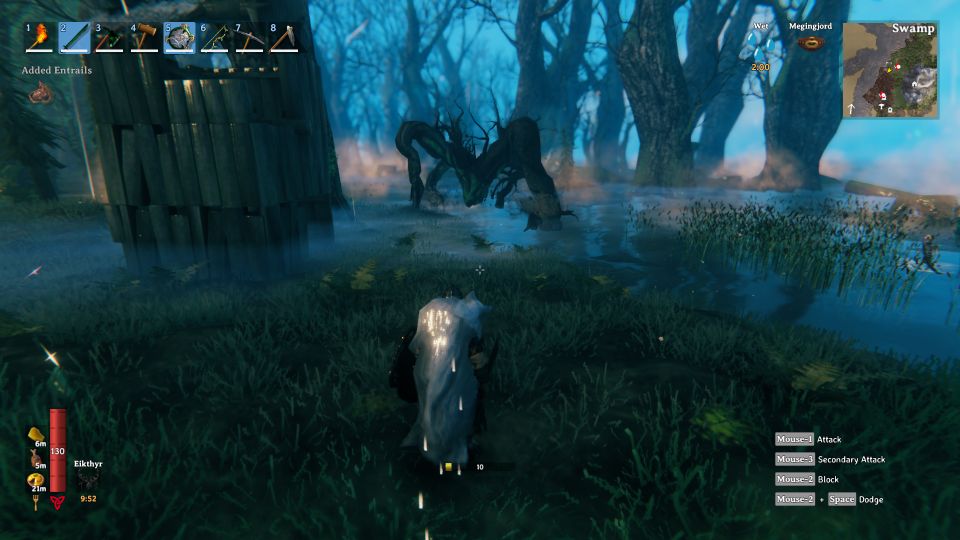 To defeat the Abomination, a great weapon to use is the black metal sword. The damage caused by the sword was far greater than our arrows. Perhaps frost arrows are terrible for this tree monster.
The black metal sword did quite a substantial damage and the fight only took awhile.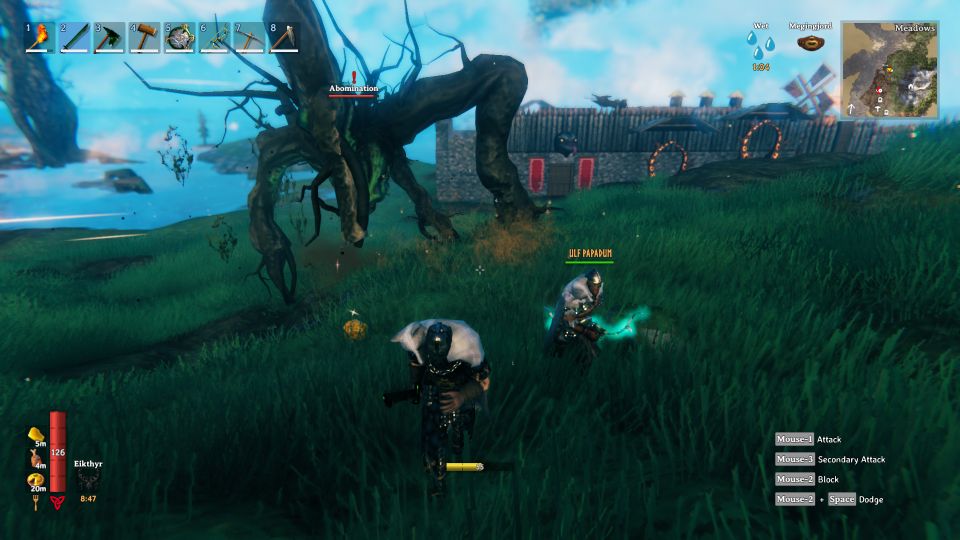 Root equipment
After the Abomination is down, you may get a new material called root. Pick it up and you'll unlock a few recipes.
You can make root armor. It's resistant against pierce and weak against fire. In terms of armor rating, it's not very good but it's a good set for archery as it increases your bow skill.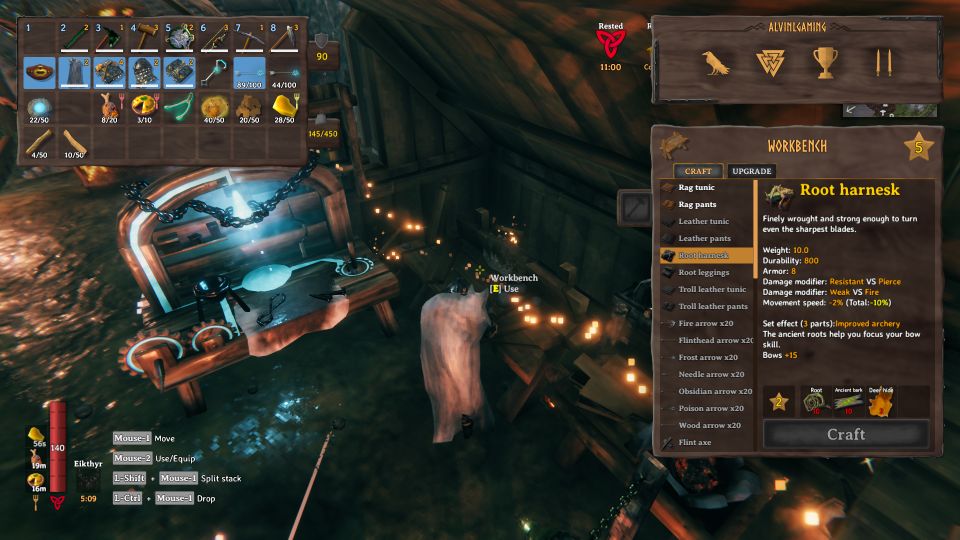 ---
Related posts:
Valheim: How To Find The Mistlands Biome