Valheim is a new early access game on Steam that is centered on killing bosses of the Norse mythology and also survival crafting.
To survive in this world, you need food. Food will also give you some much needed health.
Here's how you can make a workable cooking station and cook some raw meat in Valheim.
How to make a workable cooking station
First of all, you can craft a cooking station. Place it somewhere at the side of your house / building.
This is because stepping on the fire will burn you and you'll lose health. It happens a lot if you place the cooking station at the middle.
You only need 2 wood for a cooking station.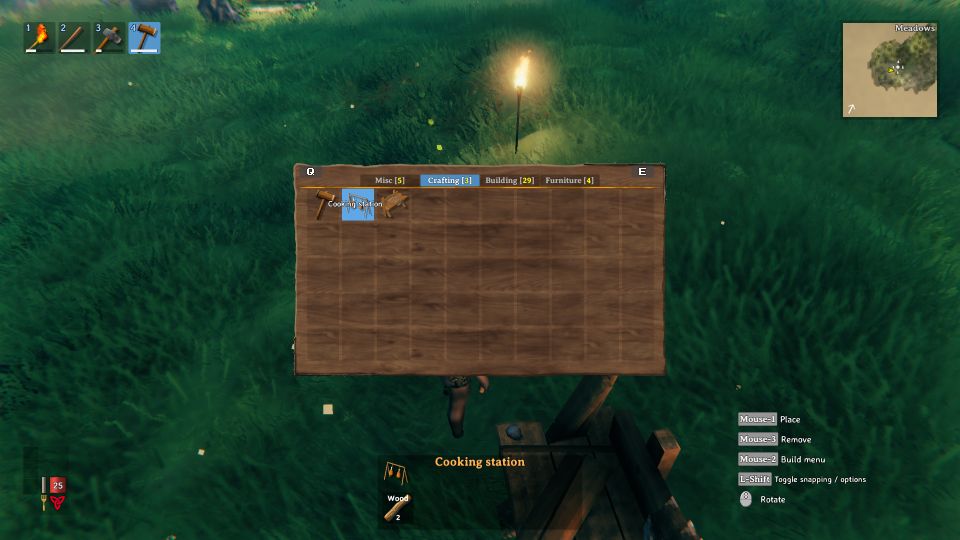 After building a cooking station, you need a campfire. The game will tell you that you need a fire source.
To build a campfire, you need stones and wood.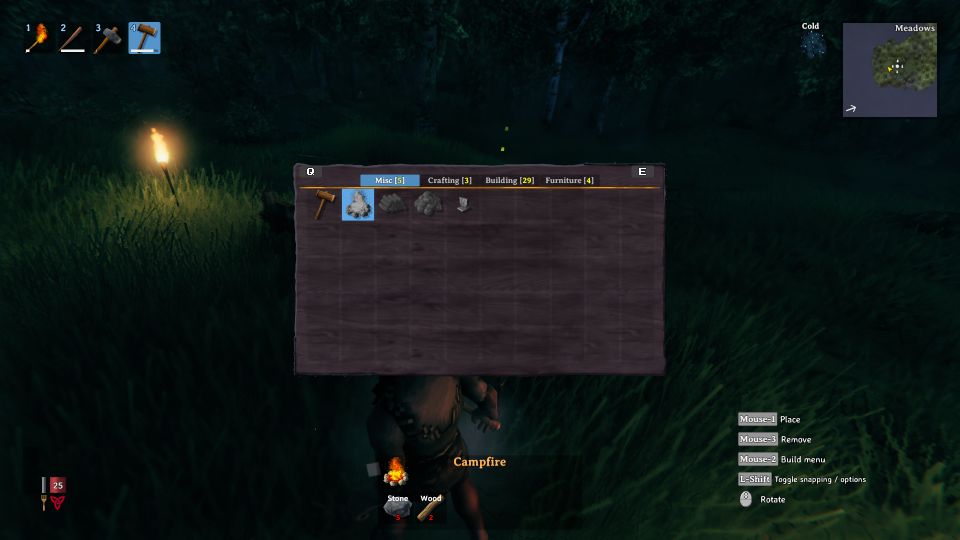 Place the campfire directly under the cooking station as shown in the image below.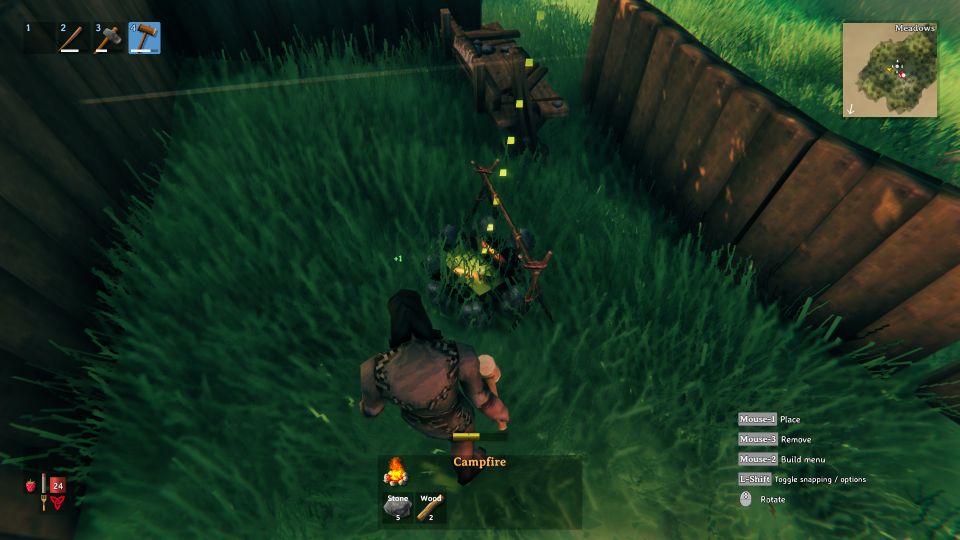 Once you've placed it, the campfire starts immediately. You don't need to light it up.
To ensure it continues burning, you can always add fuel (which is probably wood or resin).
Once you have a cooking station, you can place two raw meat at a time. It will cook in a matter of seconds.
Be sure to pick up the meat when it's cooked by pressing the action button. Otherwise, it will turn into coal.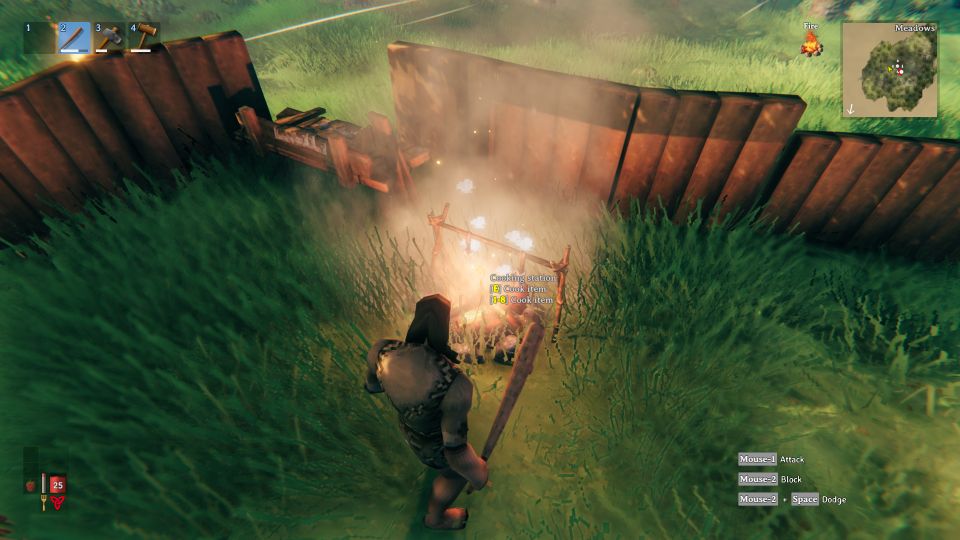 ---
Related posts:
Valheim: How To Get Resin To Make Torches And Other Stuff