Starfield gives players the option to become a smuggler to make credits.
Smuggling contraband can pay off pretty well and it's needed in certain side missions like The Akila Run.
To reduce the chances of getting caught by one of the factions for smuggling, you should get a scan jammer and shielded cargos for your ship.
Here's where you can find scan jammer and shielded cargo in Starfield.
How to buy a scan jammer and shielded cargos
There are at least two places you can acquire both a scan jammer and some shielded cargos.
One of them is at the Red Mile which is located in the Porrima system. You should come across this place during a Freestar Collective mission. Just talk to Lon Anderssen who is in the shipbuilding services room.
Another place is on The Key, which is the Crimson Fleet base. You'll get access there during the Crimson Fleet missions. Talk to Jazz who offers such services.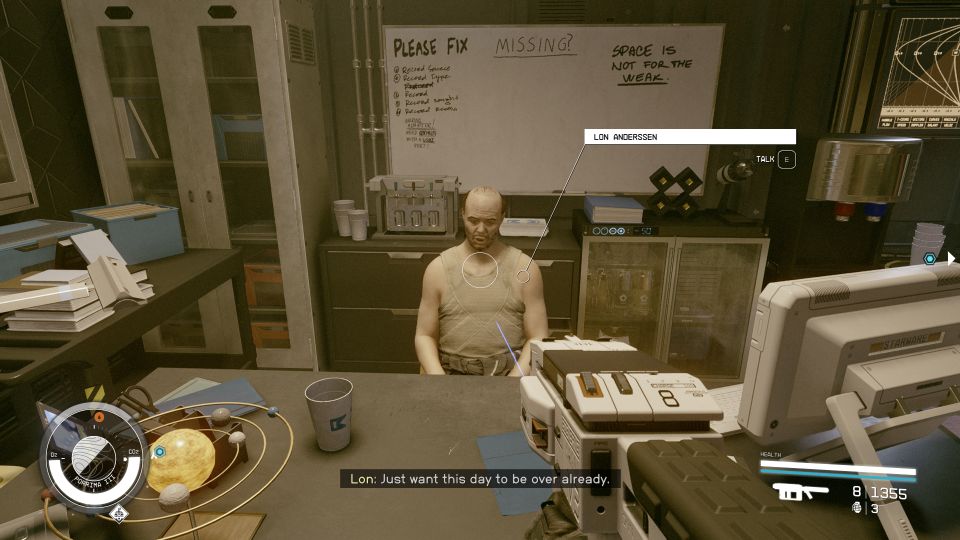 Now that you have access to these NPCs, just go to the ship upgrade section.
Look for shielded cargo hold under the Cargo tab. You can install a few if you want.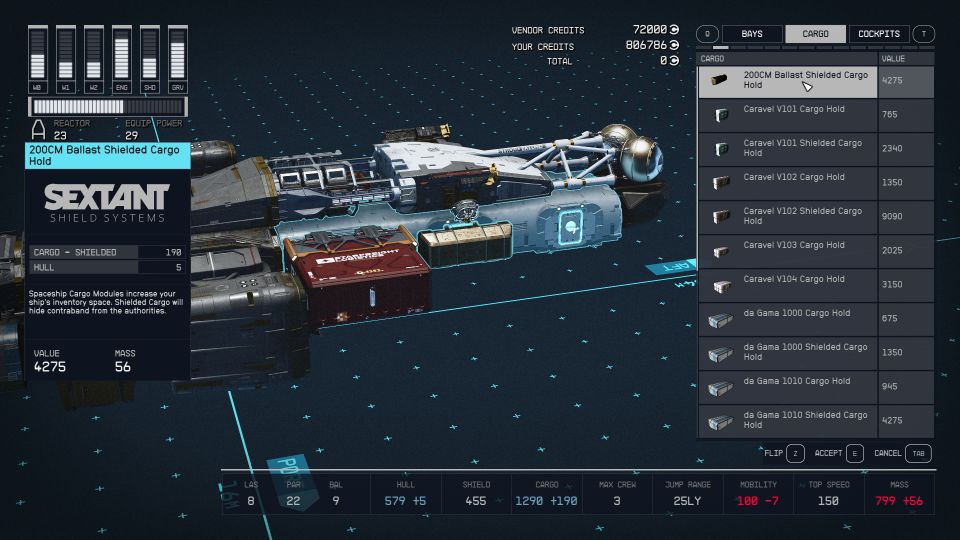 As for the scan jammer, it will appear under the Equipment section.
The Equipment tab only shows up for certain parts of the ship. I installed mine near the back of the ship.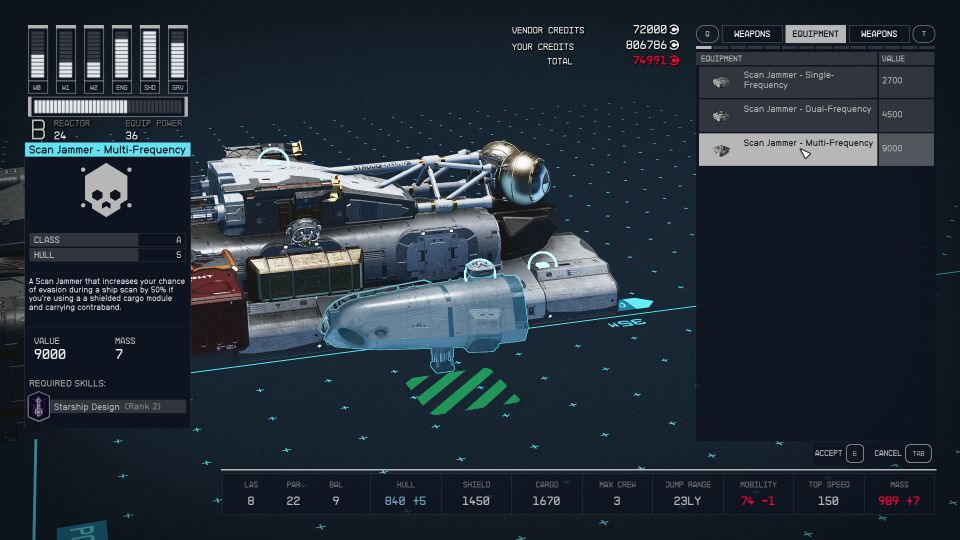 With these installations, your chances of getting caught should be lower.
---
Related posts:
Starfield: The Kindness Of Strangers Bug