In Starfield, players have the chance to grow plants in their outpost.
These plants are basically converted into other resources automatically.
Here's how you can build a greenhouse and grow plants in your outpost in Starfield.
Learn the Botany skill
First of all, you'll need to learn the Botany skill. Rank 1 is enough to create a greenhouse at your outpost.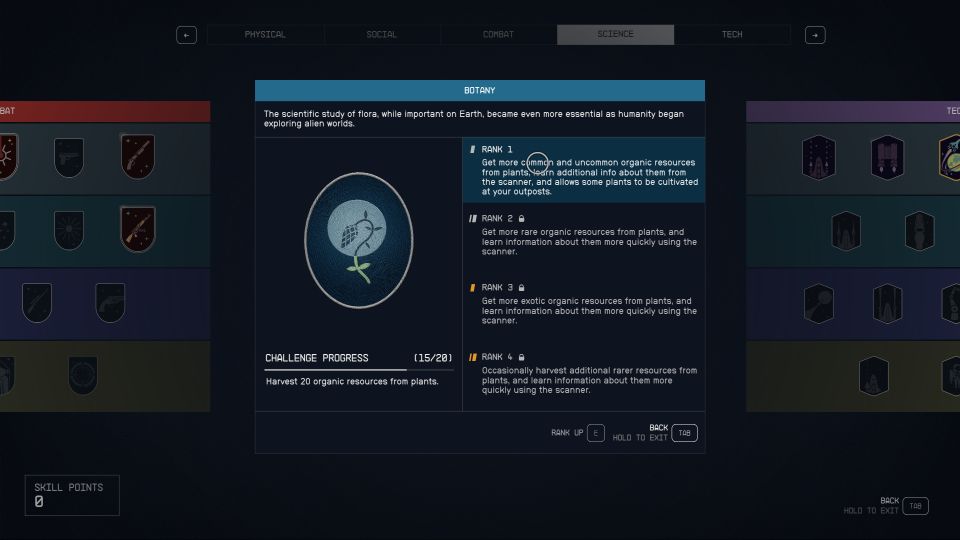 Furthermore, you can use the Research Laboratory to do some outpost development. Upgrade your Horticulture research tree to be able to build even bigger greenhouses that can house more plants.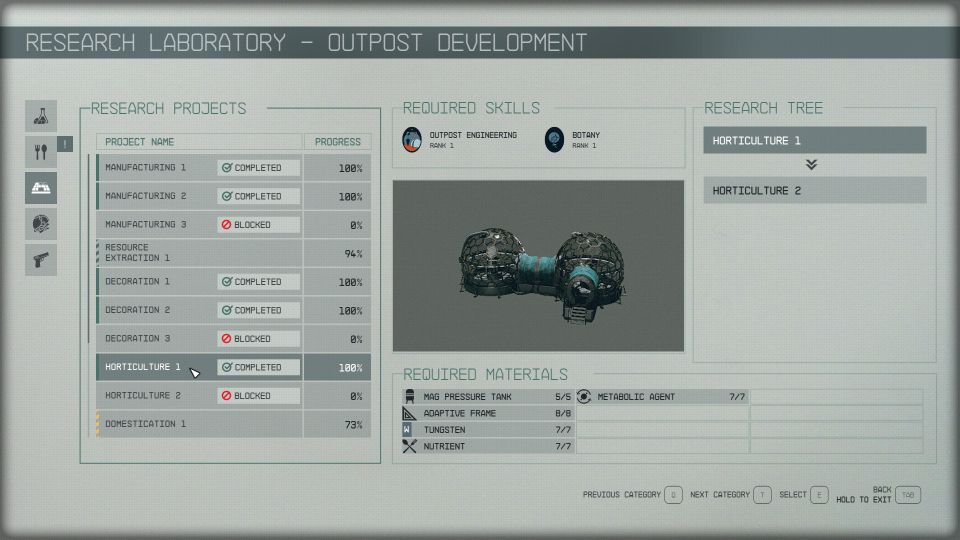 How to build a greenhouse
Now that you have the skill, you can look for a habitable planet where you can find different varieties of flora / plants.
You should see the greenhouse in your build menu. Place it anywhere you want.
To build the most basic greenhouse, you will need the following resources:
These resources can be bought at UC Distribution & Outland in the Commercial District of New Atlantis, among a few other places. It's the fastest way to get them, apart from looting, mining and manufacturing.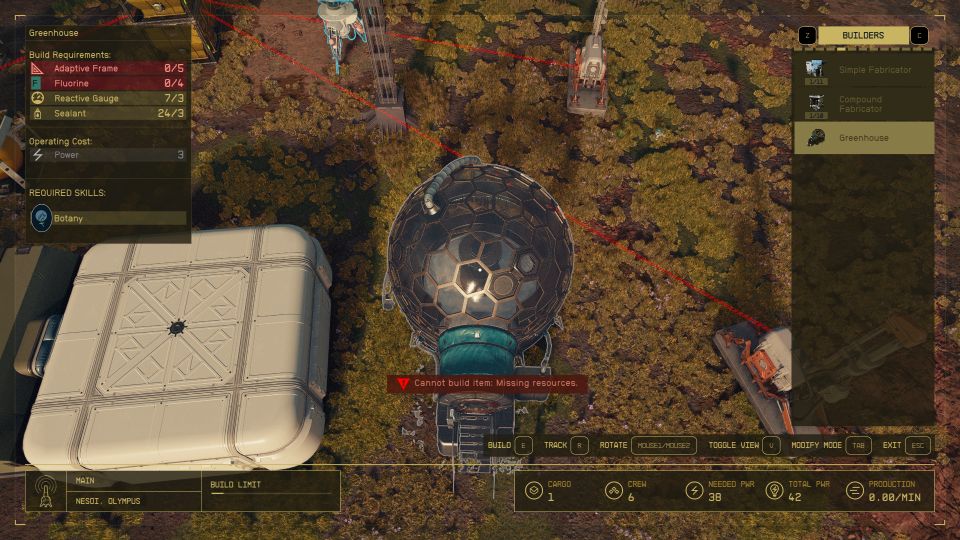 After placing the greenhouse, you will need 3 Power to run it. Just build a power source to get power. For e.g. you can build a wind turbine if the planet has wind, and a solar array if the planet has sunlight most of the time.
You also need a steady supply of water. It's better if your outpost is at a water vein where you can harvest water automatically with an extractor. You can then link your water extractor to your greenhouse for a steady supply of water.
You can also put a liquid storage for water and link it to your greenhouse, whichever works better for you.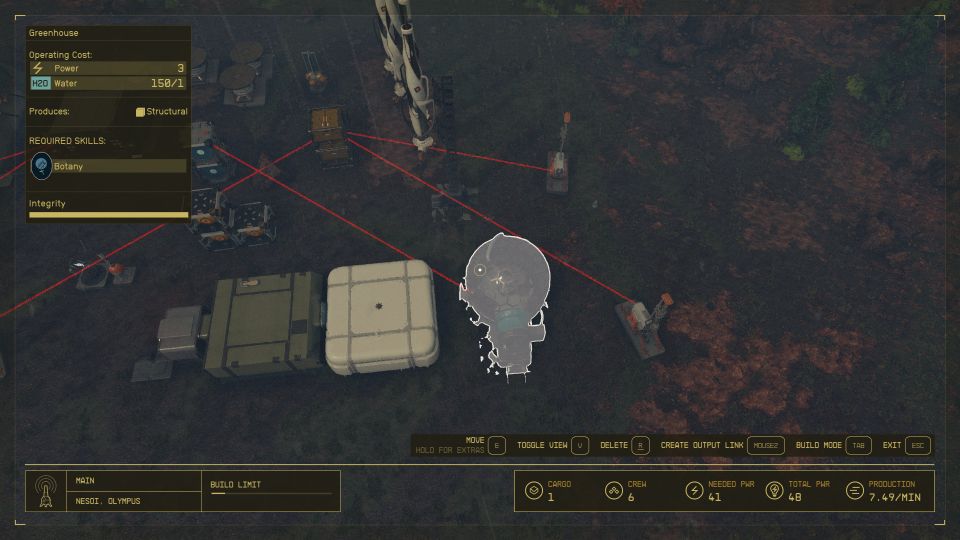 How to get plants in your greenhouse
After your greenhouse is ready, you need to choose which plant to cultivate.
If your planet has a lot of plants that are able to be grown, then you'll see different resources you can produce in your greenhouse control device.
They should be available after you've scanned the plants 100%.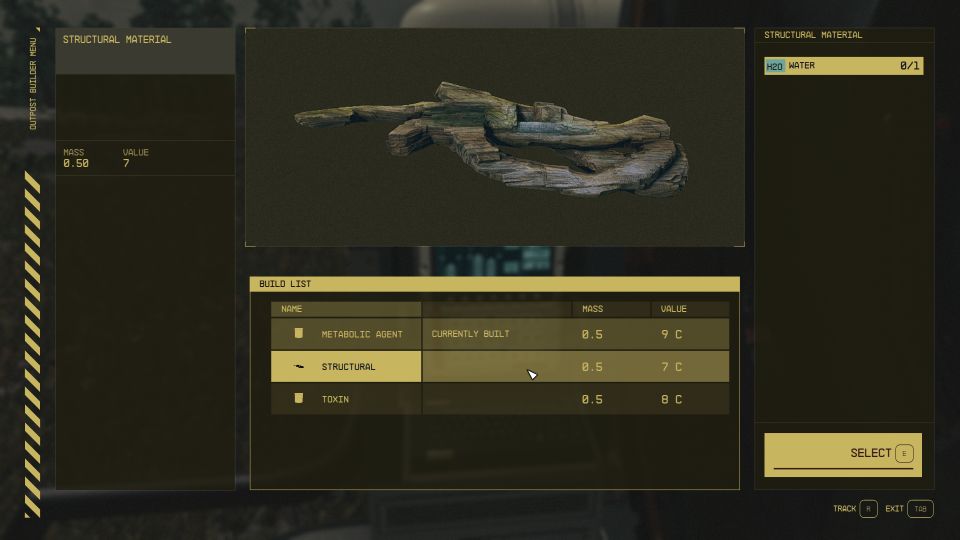 If you scan the plants in the wild, you should see the "outpost production allowed" line in the scanner and they'll be able to be grown in your greenhouse.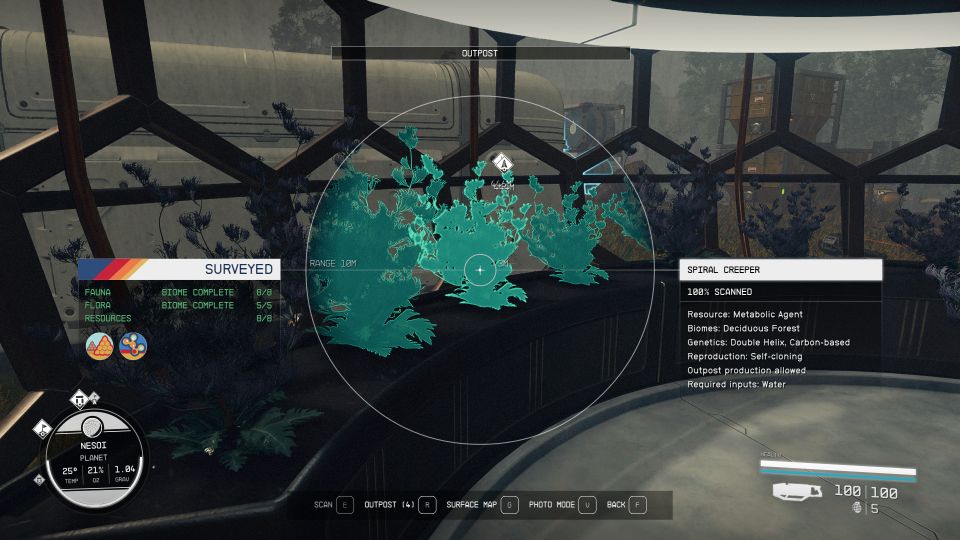 Now that you've chosen the resource you wish to make from the plants, you just need to wait. At the side of the greenhouse, you'll be able to take the resource from its output storage.
You can also link the output to another storage in your outpost for convenience.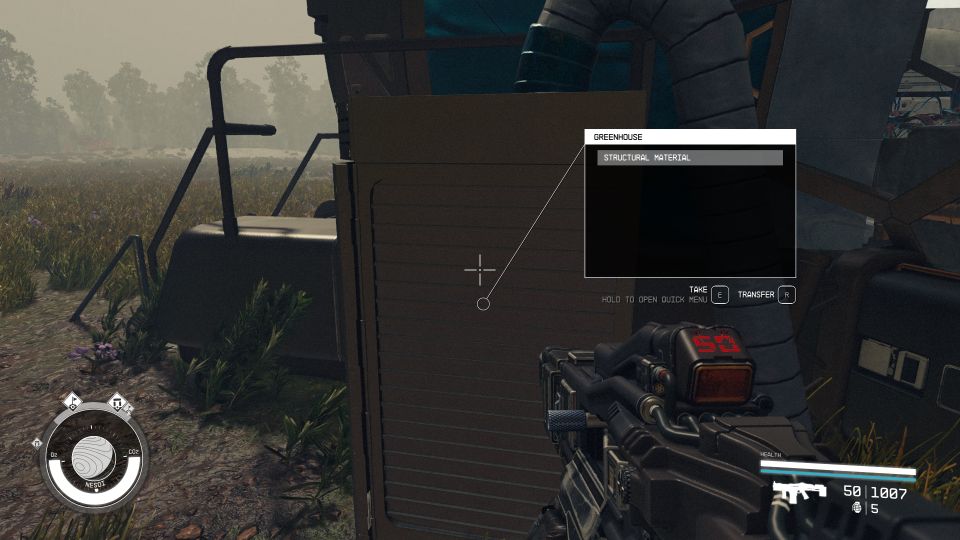 ---
Related posts:
How To Rear Animals In Your Outpost In Starfield
Starfield: Refurbished Goods Walkthrough & Guide