Starfield allows players to build a few outposts around the different planets in different systems.
You can then build Animal Husbandry Facilities to rear and breed animals to gain resources.
Here's how you can rear animals in your outpost in Starfield.
Learn Zoology first
Before you can even build an Animal Husbandry Facility to rear animals (aka alien creatures), you need to have the Zoology skill. Rank 1 is sufficient.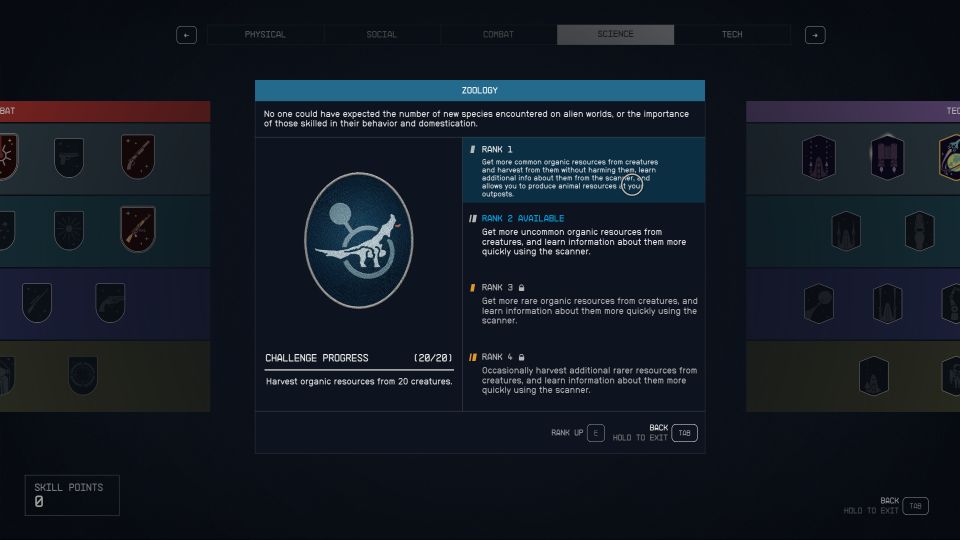 After learning Zoology, you can improve on your Facility by doing some outpost development research using a Research Laboratory.
You can research Domestication and keep increasing its rank over time. This will enable you to build even better Animal Husbandry Facilities.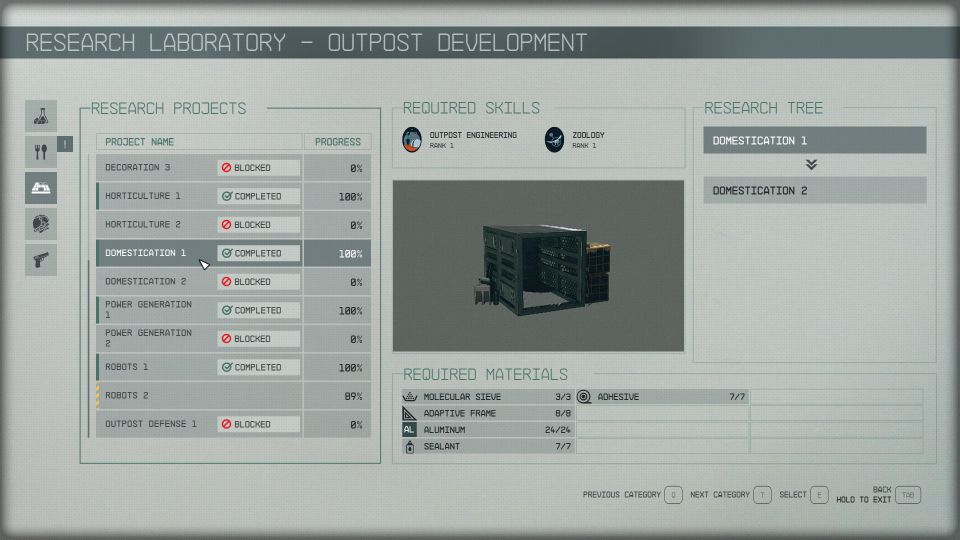 How to build an Animal Husbandry Facility
To build an Animal Husbandry Facility, you need to be in a habitable planet where animals (fauna) actually live. However, you need to note that only certain animals can be bred.
Each planet may have a few biomes. Certain biomes may contain only animals that can't be reared. Go around the biome and scan the animals. Look for animals with the line "Outpost production allowed" in your scanner. As long as there's at least one type of them, you can build a facility.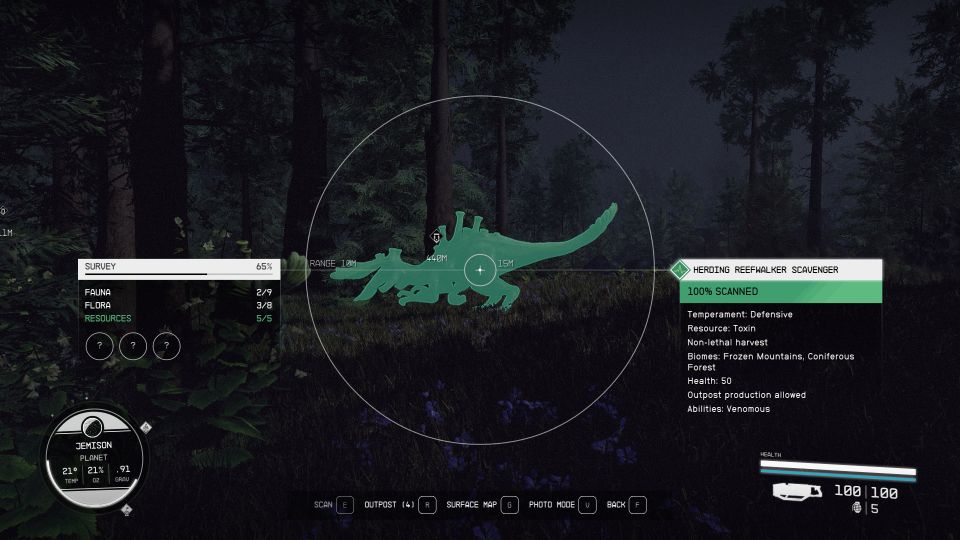 Create an outpost and look for Animal Husbandry Facility under the Builders tab.
You will need the following resources:
You can easily buy these resources from the UC Distribution Center and Outland at the Commercial District in New Atlantis, or other similar shops in other settlements.
The harder way is to loot, manufacture and mine them.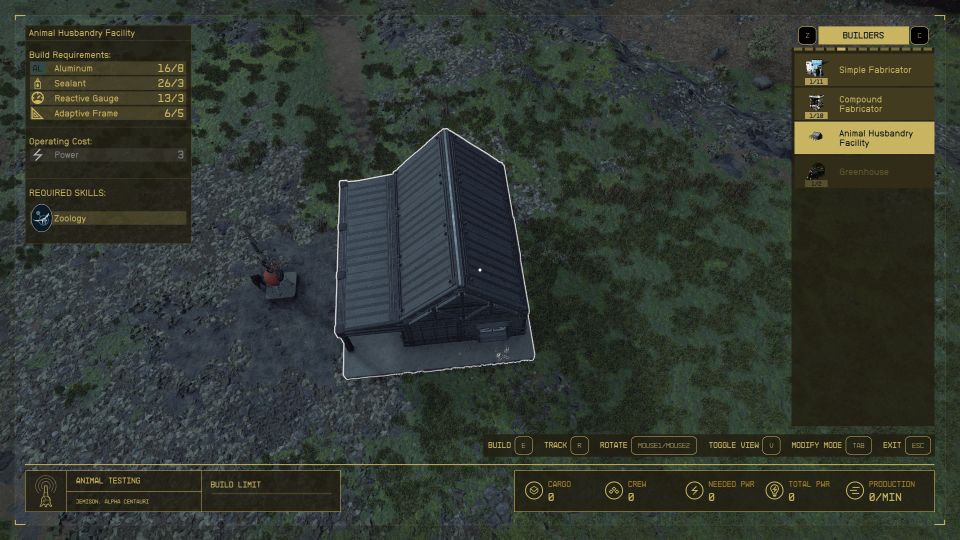 After building the facility, go to the control computer of that facility and you'll see the build list.
This is the list of resources you can get from the animals in this biome. For the basic facility, you have to choose just one resource. If it says requires scanning, you need to reach 100% scan for that specific species of animal before you can breed them. Each species of animal = a specific type of resource.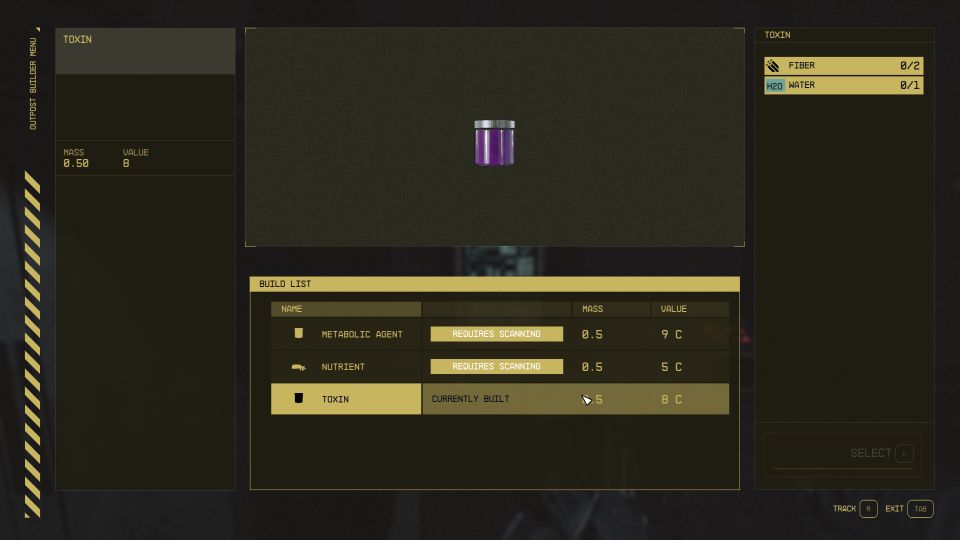 Once you've chosen the resource, you can now see that species of animals in your facility.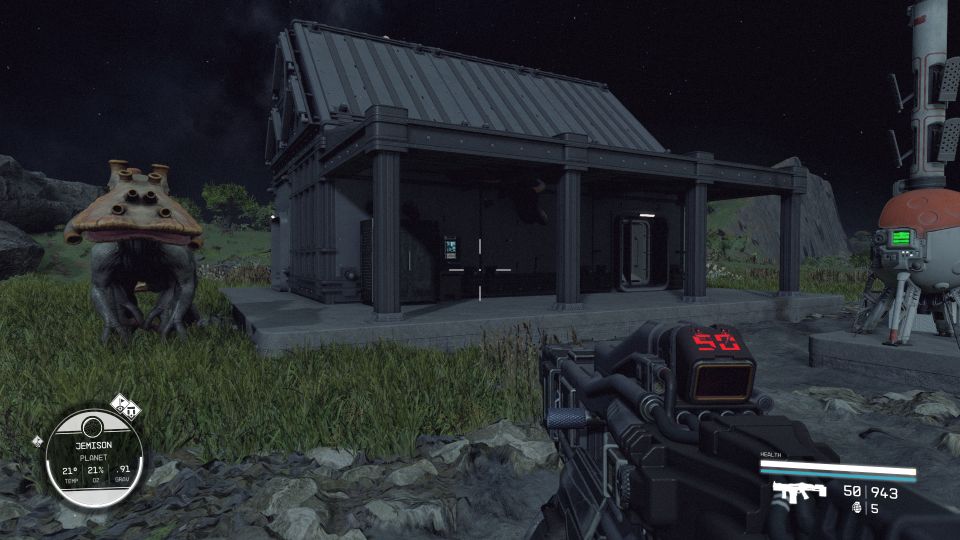 Remember to power up the facility
You will also need to power up the facility for it to function. First of all, you need 3 Power to run it.
You can easily build a power source like a solar array that gives 6 Power or even a wind turbine.
Then, you'll also need Fiber and Water for the facility to run. You can build a Liquid Storage and a Solid Storage to place Water and Fiber respectively; or you can build a Transfer Container and place both Water and Fiber.
You will then need to create an output link from the storage / container to the Animal Husbandry Facility to supply the resources.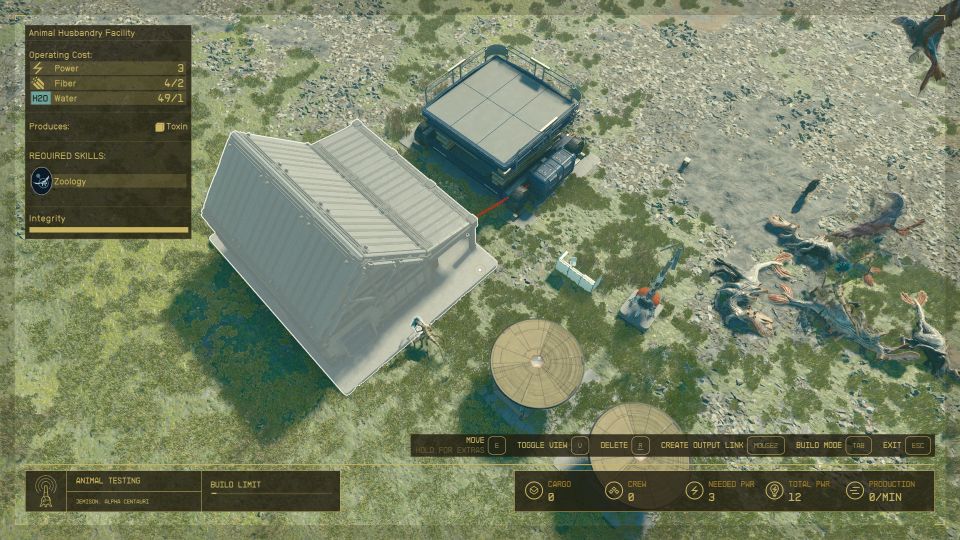 Now that you have all the requirements done, you just need to wait for the facility to produce resources.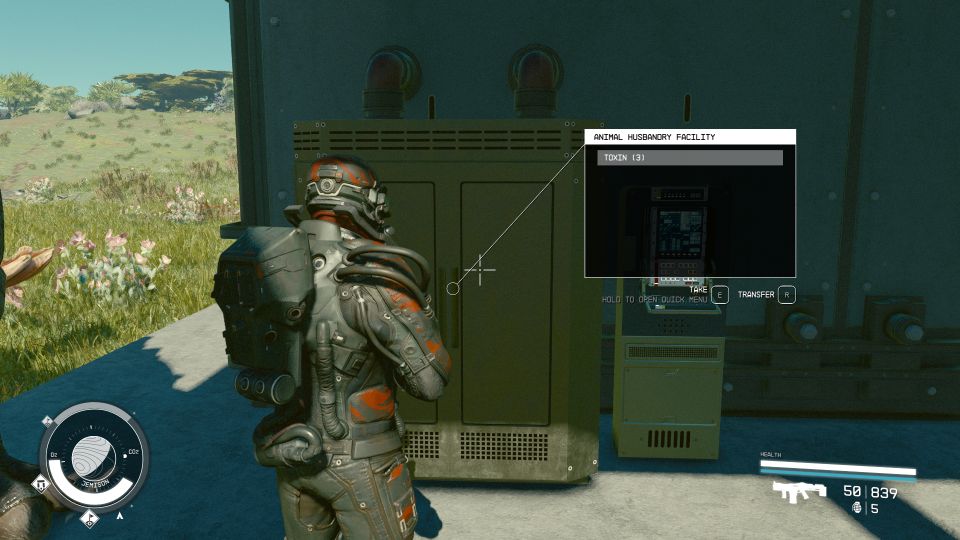 ---
Related posts:
Starfield: How To Grow Plants On Your Outpost