Winning Hearts and Minds is a side mission available in The Den in Starfield.
Your objective is to help Orval Romack put up some posters of Vae Victis.
Here's a walkthrough and guide of Winning Hearts and Minds in Starfield.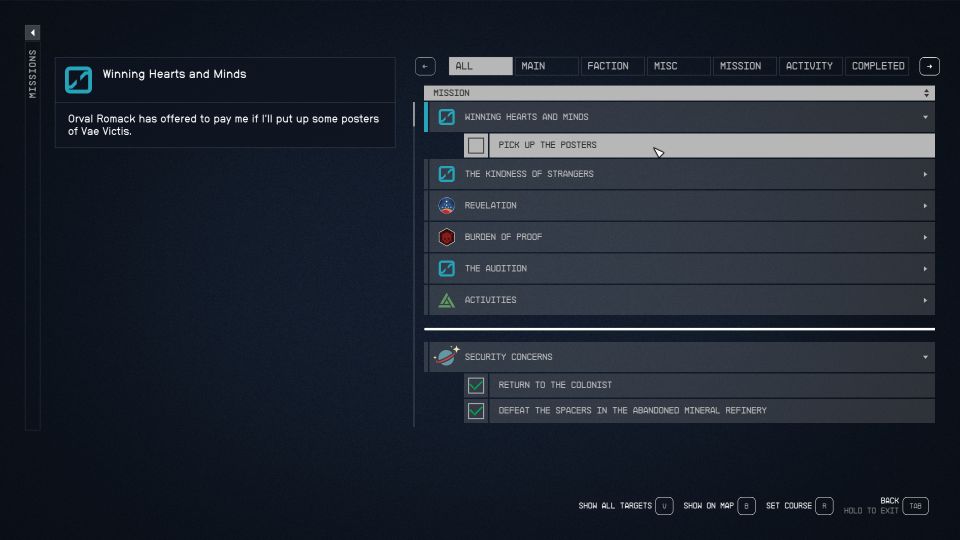 To begin the mission, go to The Den in the Wolf system. Talk to Orval who is the bartender.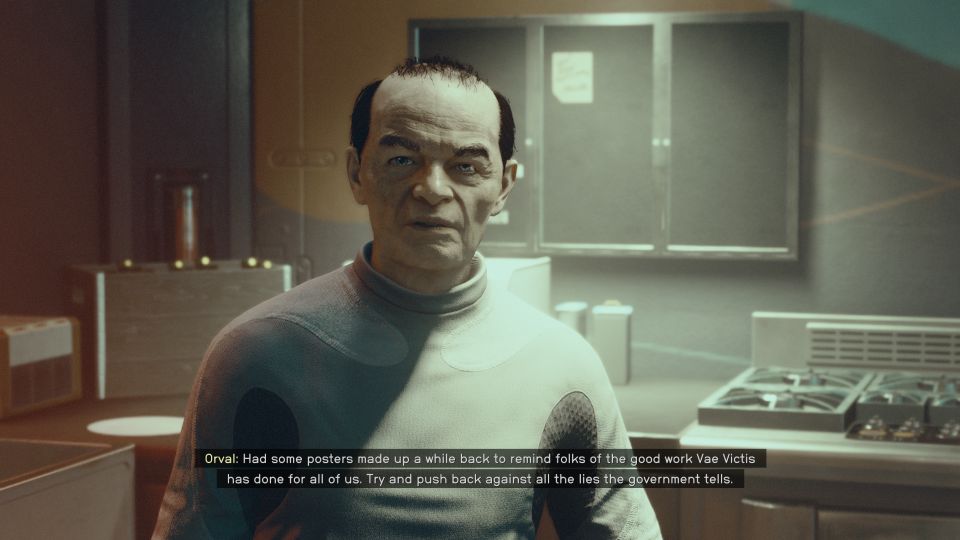 Pick up the posters
Go upstairs and pick up the posters of Vae Victis.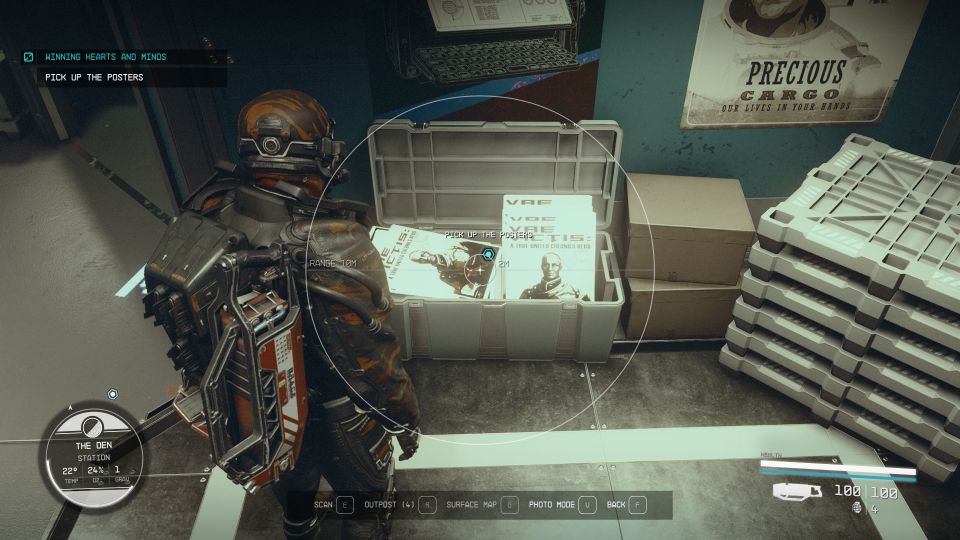 Put up the posters in The Well
Then, head to New Atlantis. Enter The Well and place the posters in The Well.
There are three locations where you need to put up posters and they're all marked on the scanner.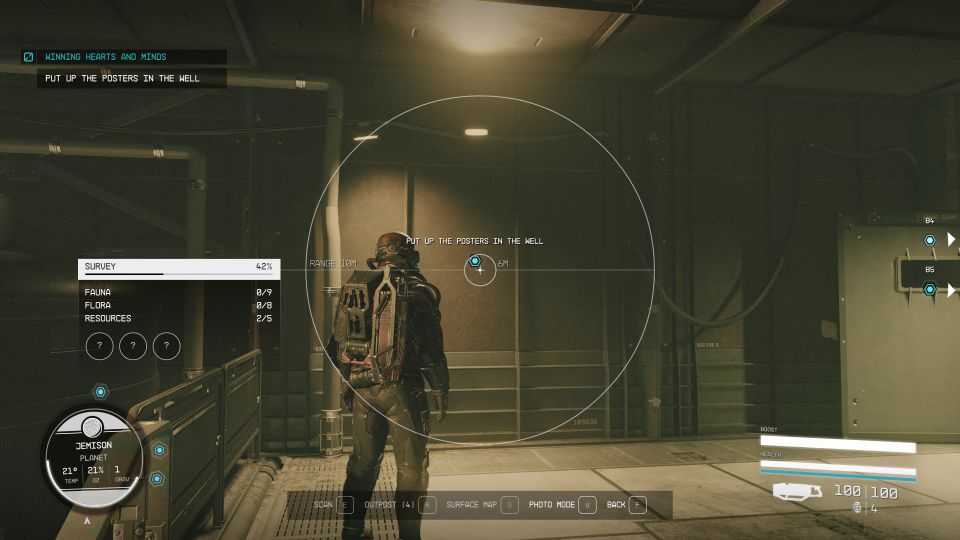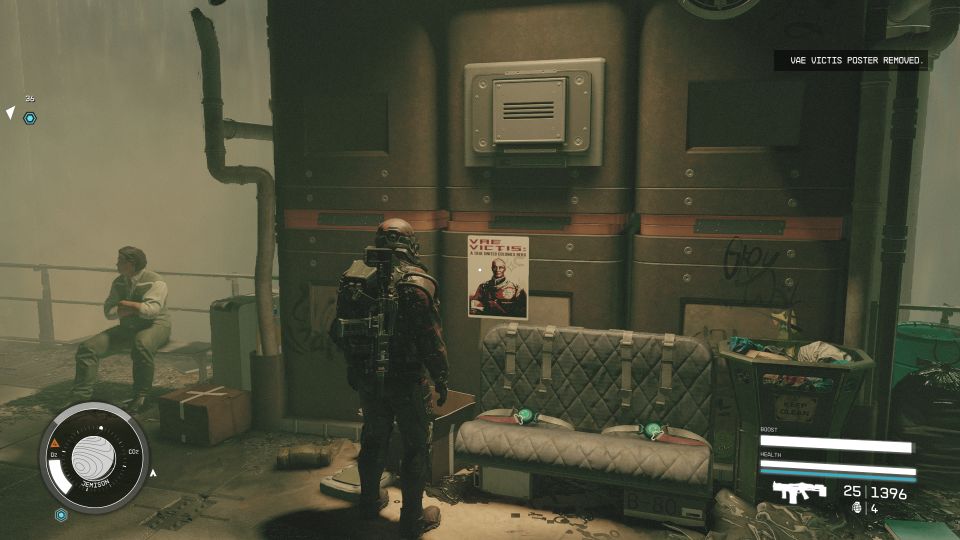 Return to Orval
Once you're done with the posters, return to Orval to complete the mission.
You'll earn 2500 credits.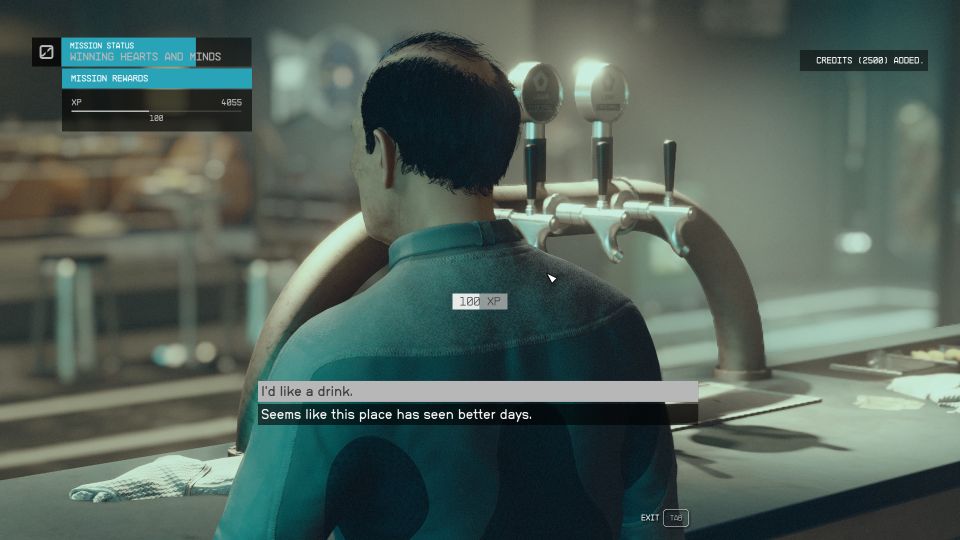 ---
Related posts:
Starfield: Power From Beyond (Sirius I) Walkthrough