Gem Jealousy is a brief side mission available in New Atlantis in Starfield.
Your objective is to help Guillaume exchange a plate for a gem with George.
Here's a walkthrough and guide of Gem Jealousy in Starfield.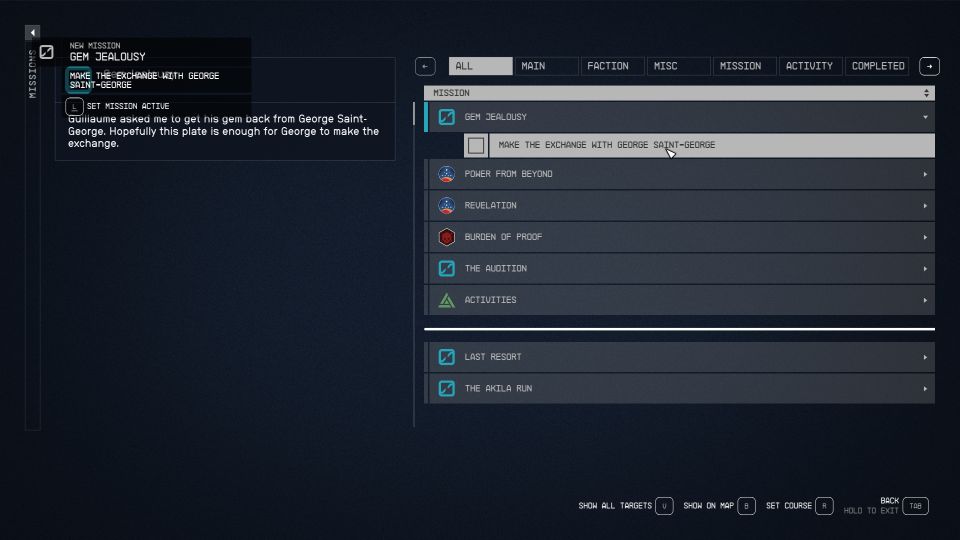 To begin the mission, talk to Guillaume at Terrabrew. This Terrabrew branch is the one beside Jemison Mercantile at the Spaceport area.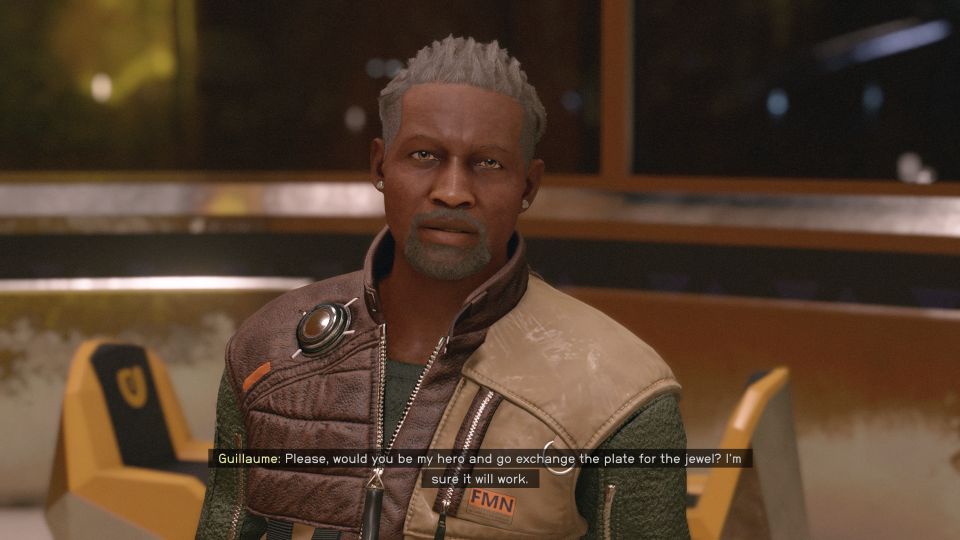 Make the exchange with George Saint-George
Go to the Jemison Mercantile building to talk to George Saint-George and exchange the plate for the gem.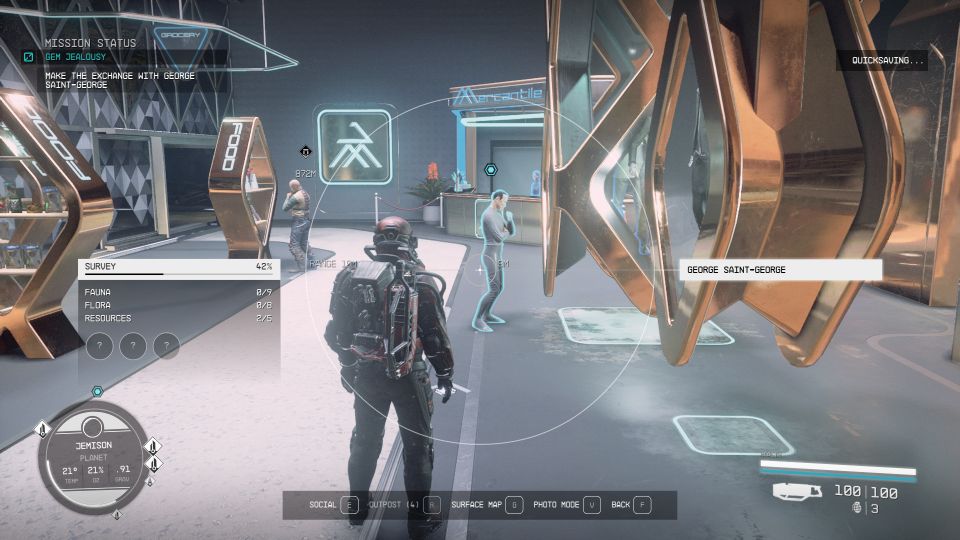 Return to Guillaume to complete the mission.
You'll earn 3000 credits.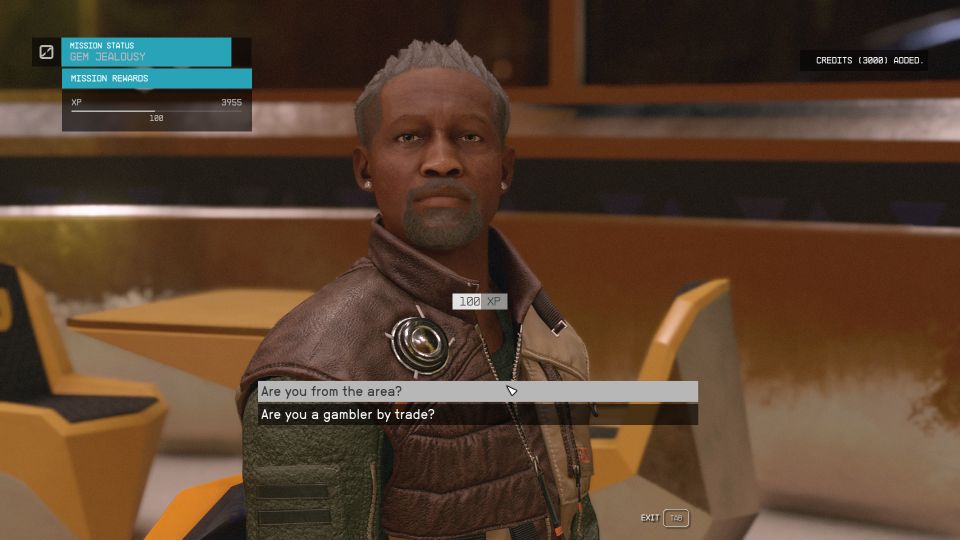 ---
Related posts:
Starfield: Last Resort Walkthrough & Guide