Last Resort is a side mission available in Paradiso in Starfield.
Your objective is to help Emilian pick up air purifier parts from Gagarin.
Here's a walkthrough and guide of Last Resort in Starfield.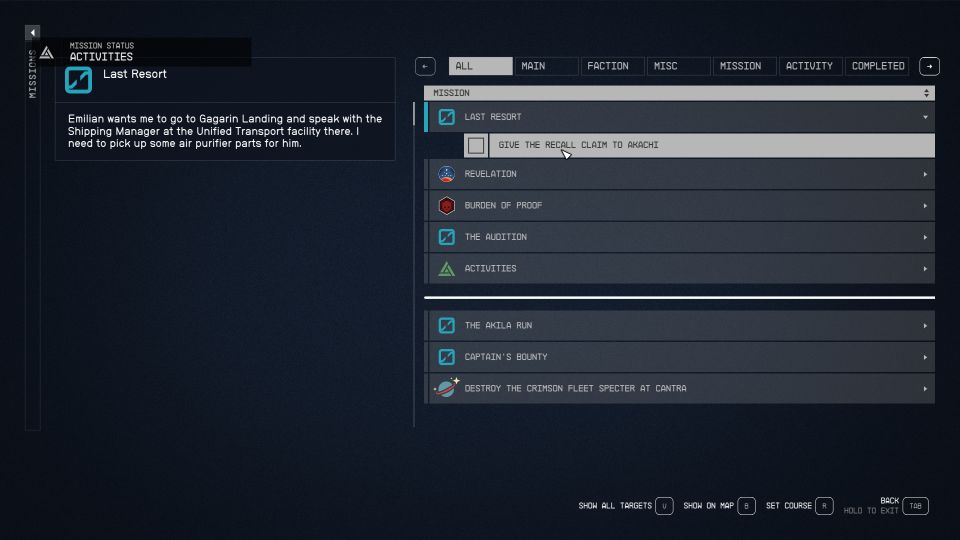 To begin the mission, speak to Emilian who is a worker at Paradiso. You can find him outside the hotel.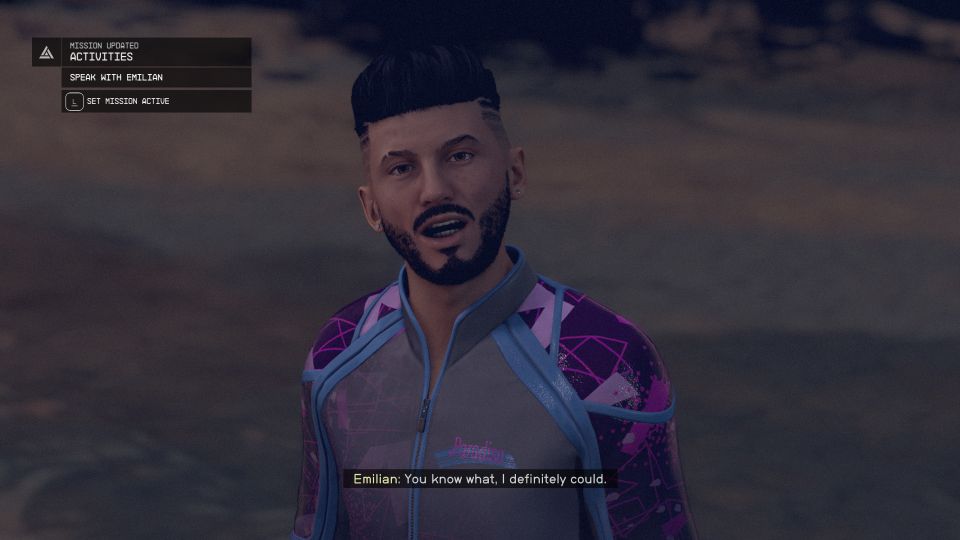 Pick up the air purifier in Gagarin Landing
Head over to Gagarin Landing which is in the Alpha Centauri system.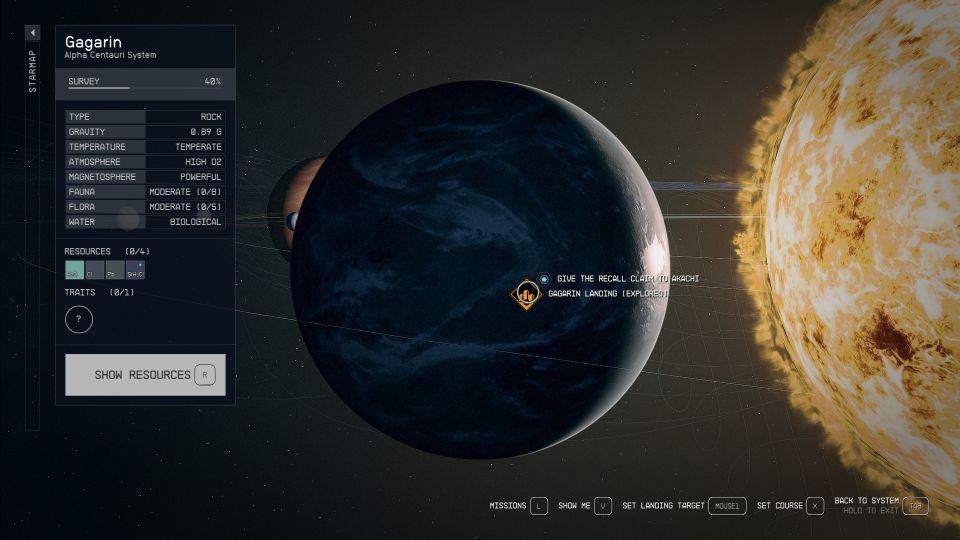 Talk to Akachi Rosenblum about the air purifier.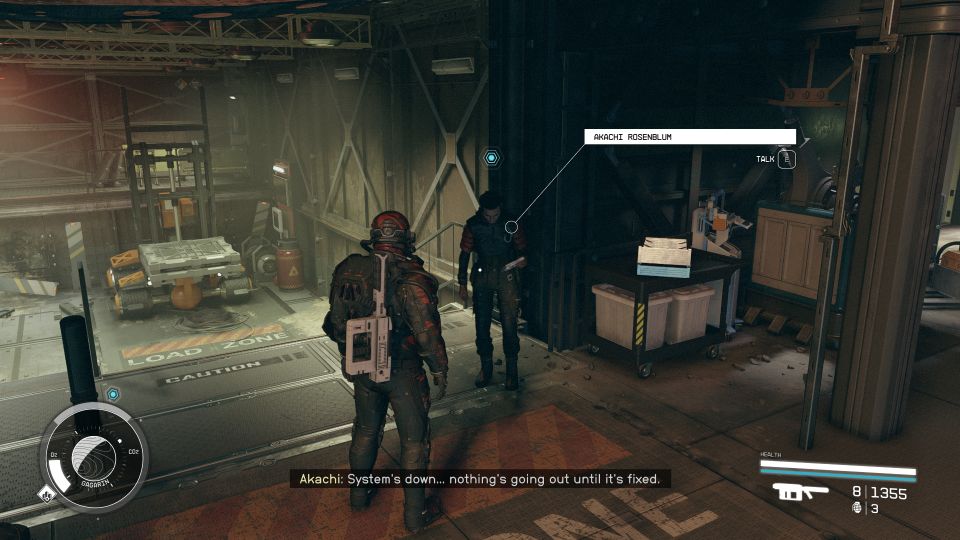 You can then wait until 11:00 Gagarin local time which means you need to use a chair or a bed to fast forward time.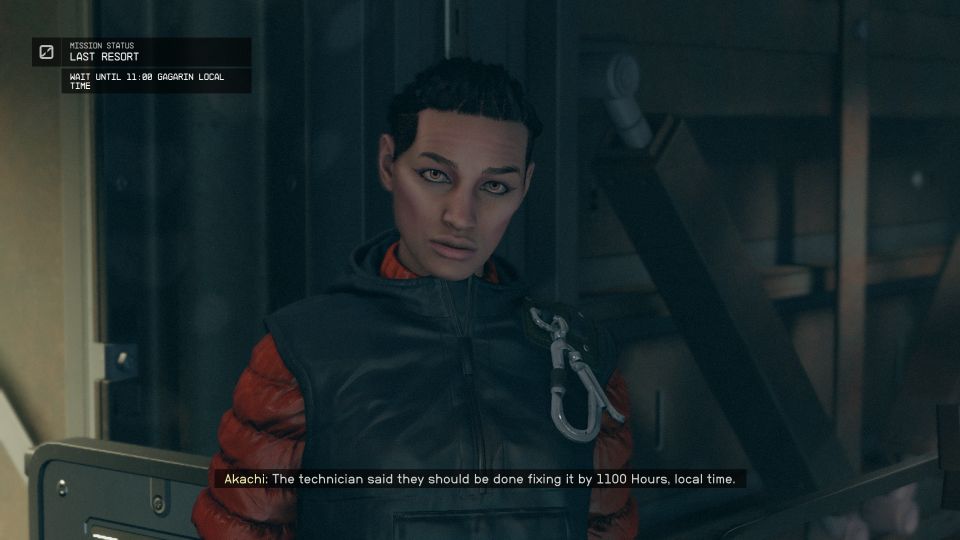 (Optional) Fix Akachi's computer
If you have the Security skill, you can offer to fix Akachi's computer and it saves on waiting time.
Talk to her again to get the air purifier parts.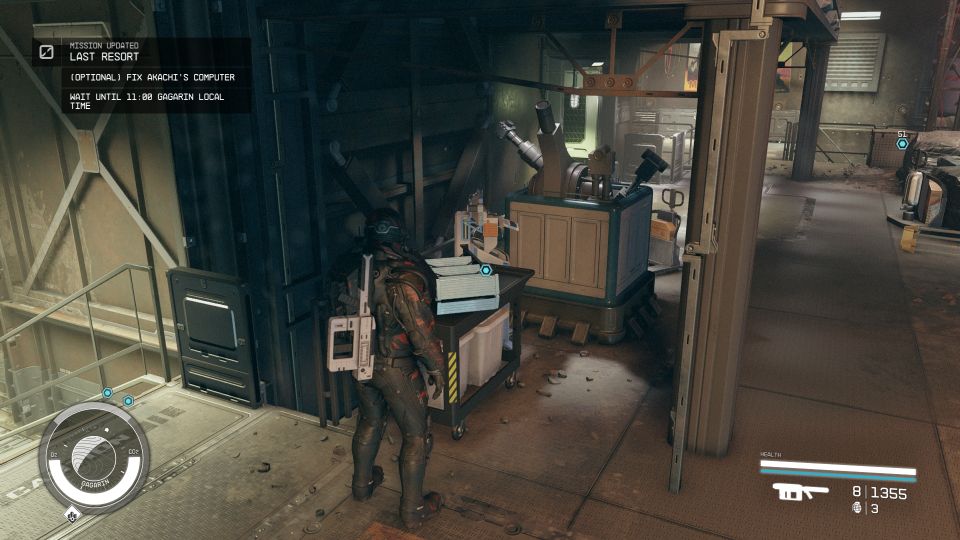 Return to Emilian
Go back to Paradiso and deliver the air purifier parts to Emilian to complete the mission.
You'll earn 3000 credits.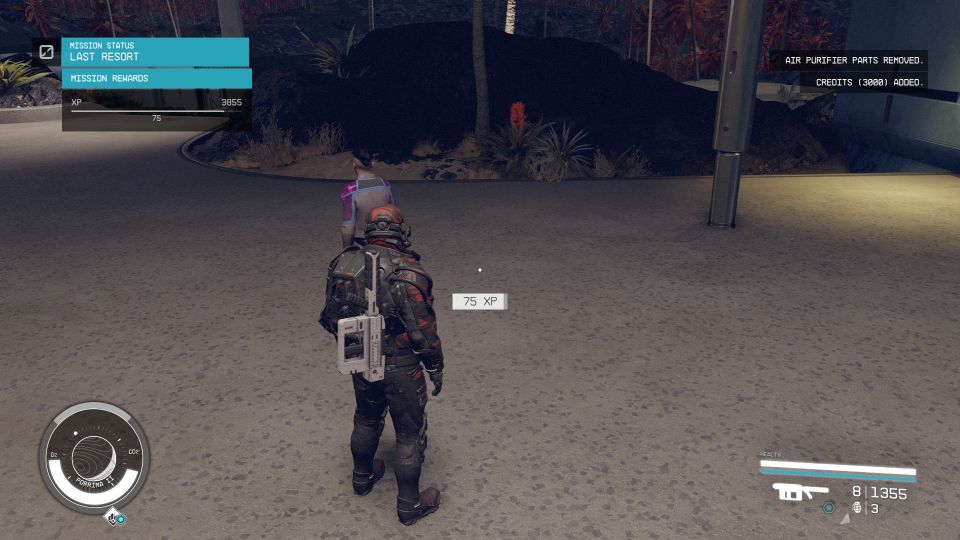 ---
Related posts:
Starfield: The Akila Run Walkthrough & Guide