The Old Neighborhood is a Constellation main story mission in Starfield.
Your objective is to look for an artifact that was taken by Moara.
Here's a walkthrough and guide of The Old Neighborhood in Starfield.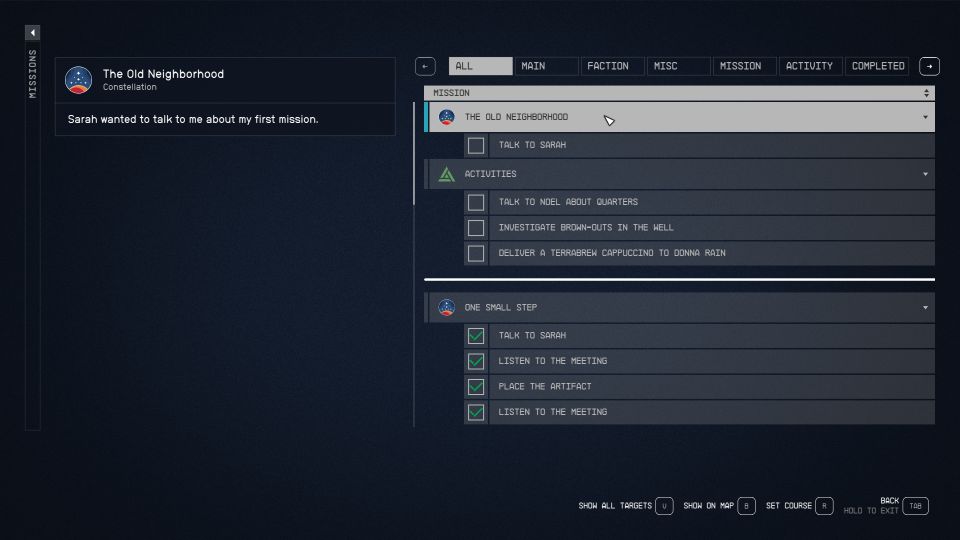 To begin the mission, talk to Sarah Morgan.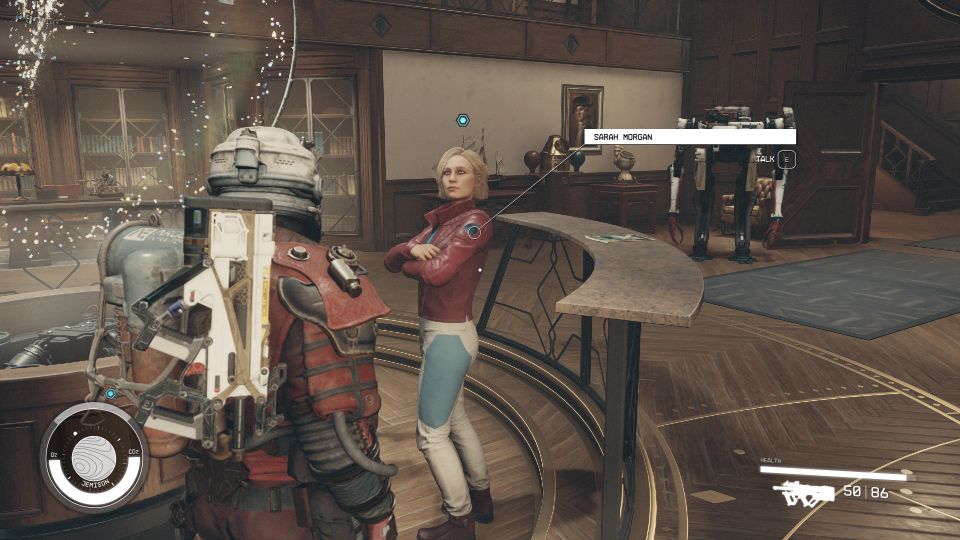 She'll then join you as a companion throughout this mission. You can bring her along anywhere including other side missions as well.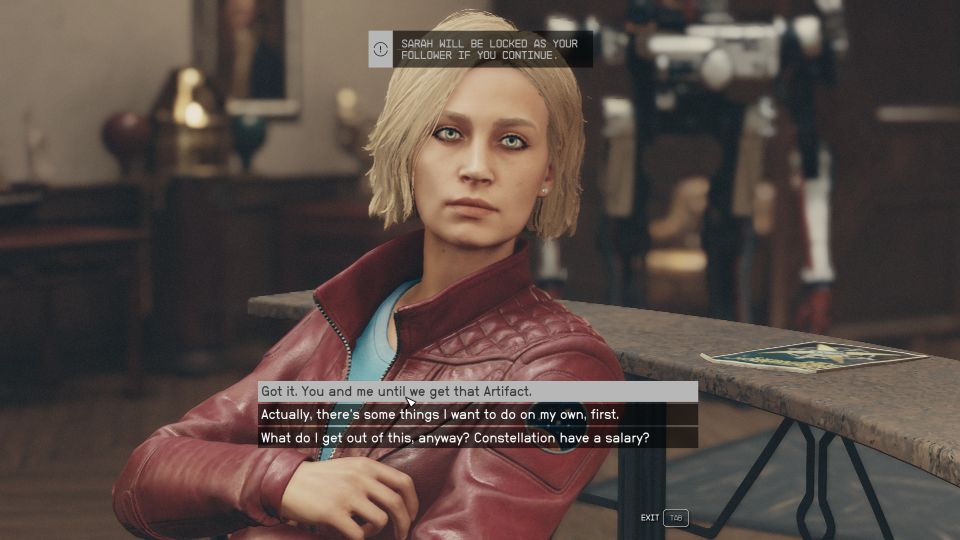 Talk to John Tuala
Next, head to the MAST building to get intel.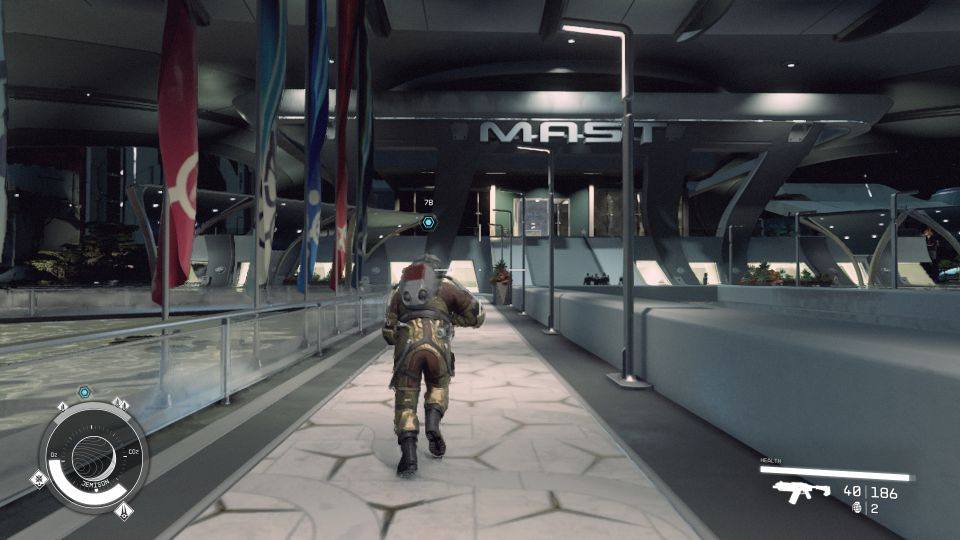 Talk to Commander John Tuala of the Vanguard group.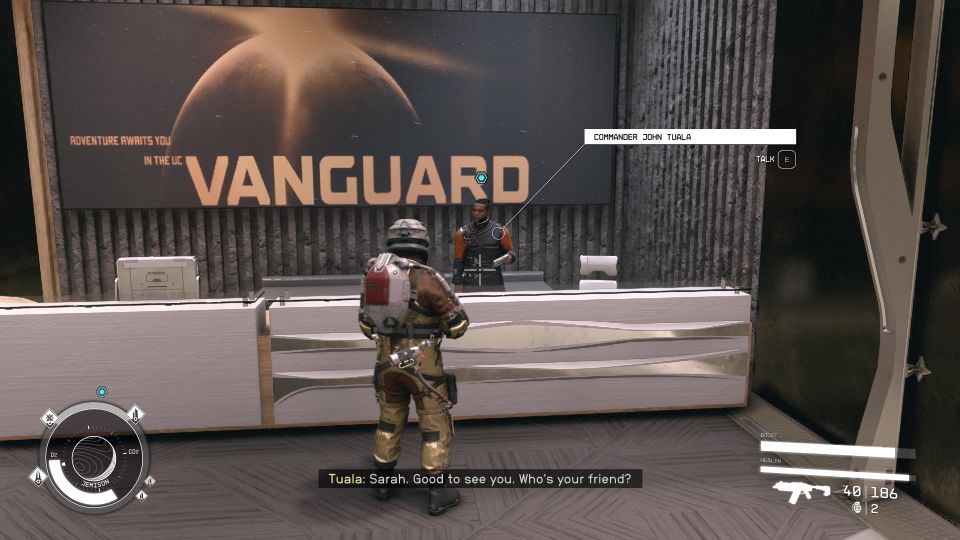 Speak with Jack in Cydonia
Then, head over to Cydonia on the Sol system.
Talk to Jack who is a bartender there.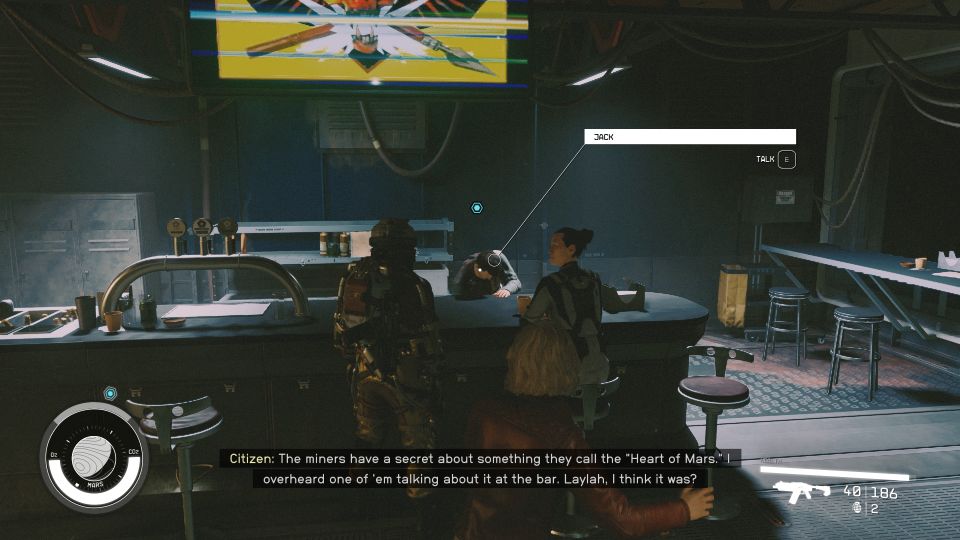 He'll ask you to pay 2,500 credits for intel on where Moara had gone to.
You can of course persuade him otherwise. There's also a companion option in the dialogue.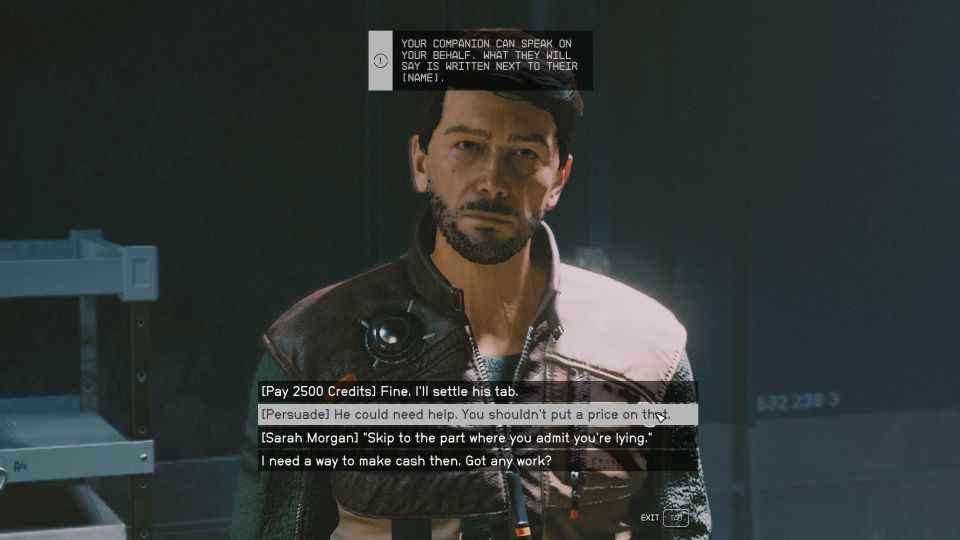 I chose to persuade him with "[+4] I want you to imagine him out there. Alone. And here you are holding out for cash.". It worked with level 2 persuasion.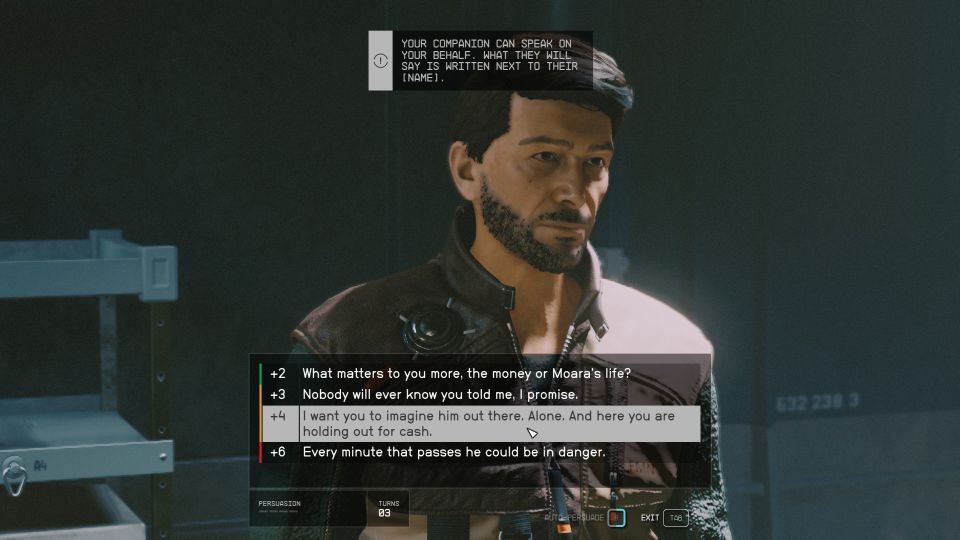 Go to Venus
After getting the intel, head to Venus.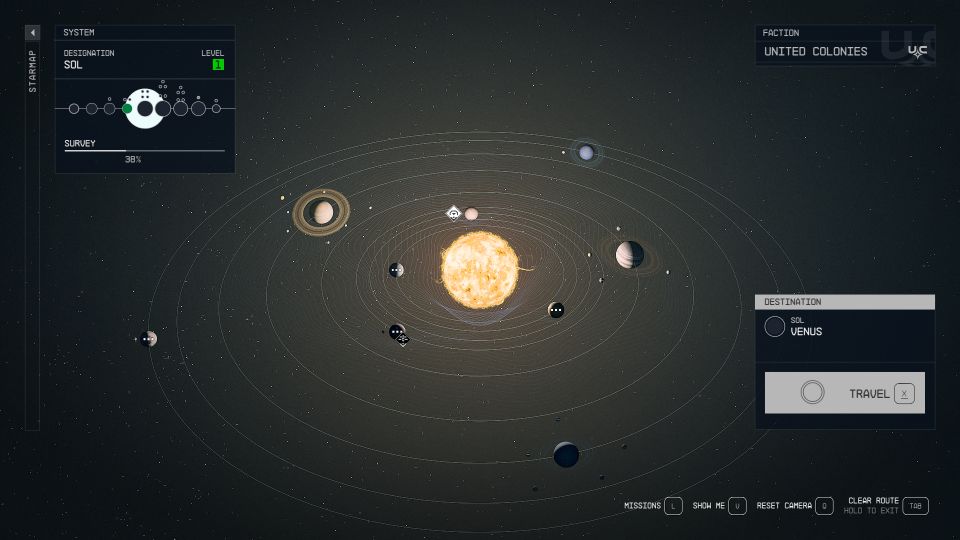 Get to the satellite beacon
After reaching Venus, you'll see some Serpent zealots in the distance.
You need to get to the satellite beacon near them. You can power down all of your ship's functions to 1 bar, but engine can be kept at 2 bars for me.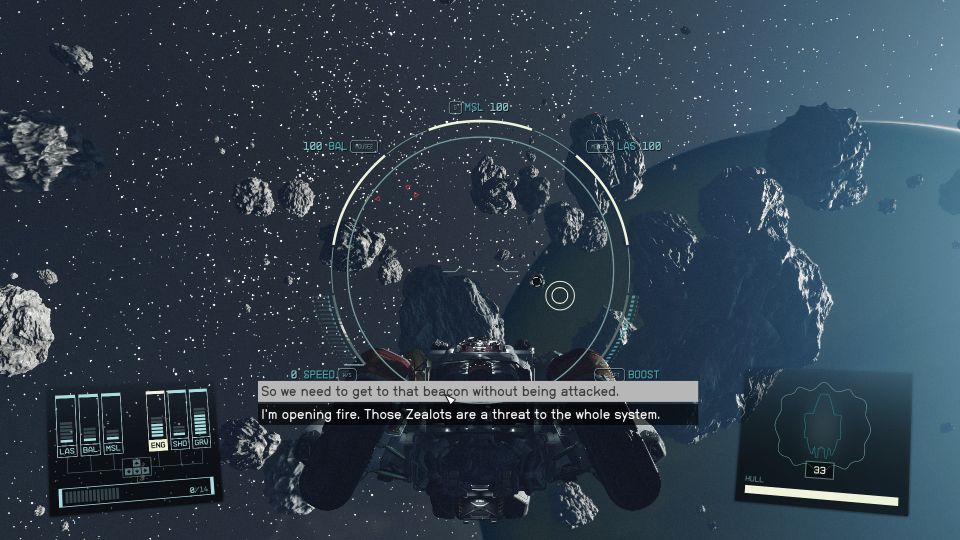 Approach the satellite beacon with low functionality to avoid fighting the Serpents. Activate the beacon.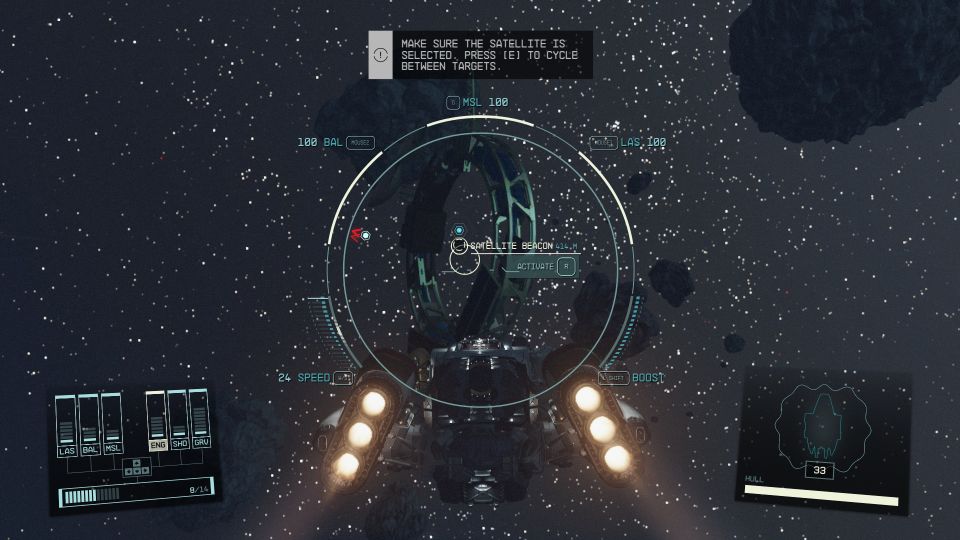 Head to Luna
After hearing the message, go to Luna.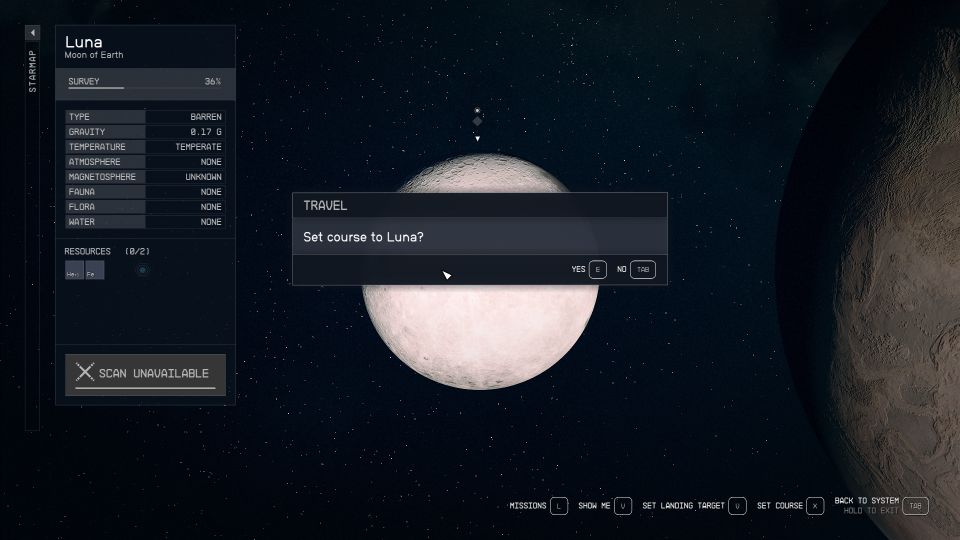 Dock on the ship
You'll find a ship near Luna.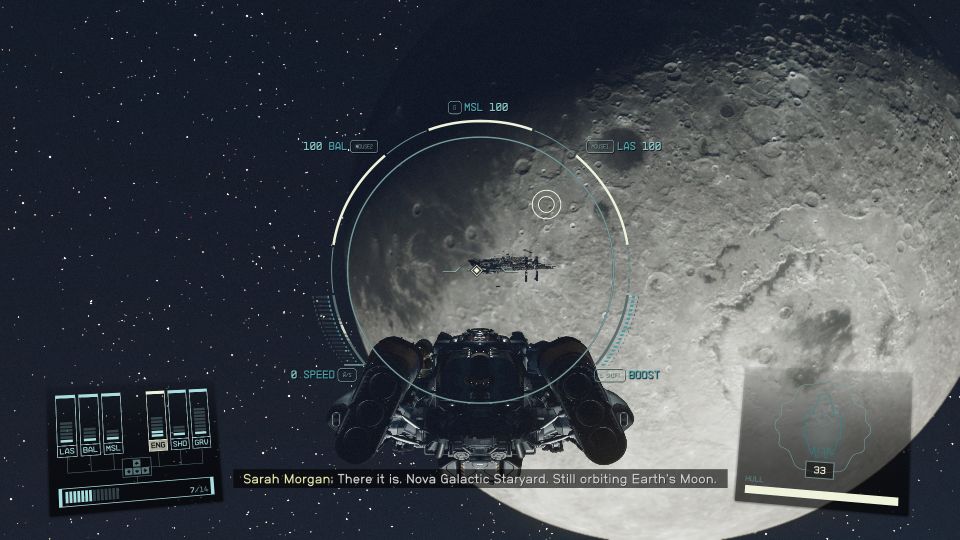 Approach the ship and dock on it (Nova Galactic Staryard).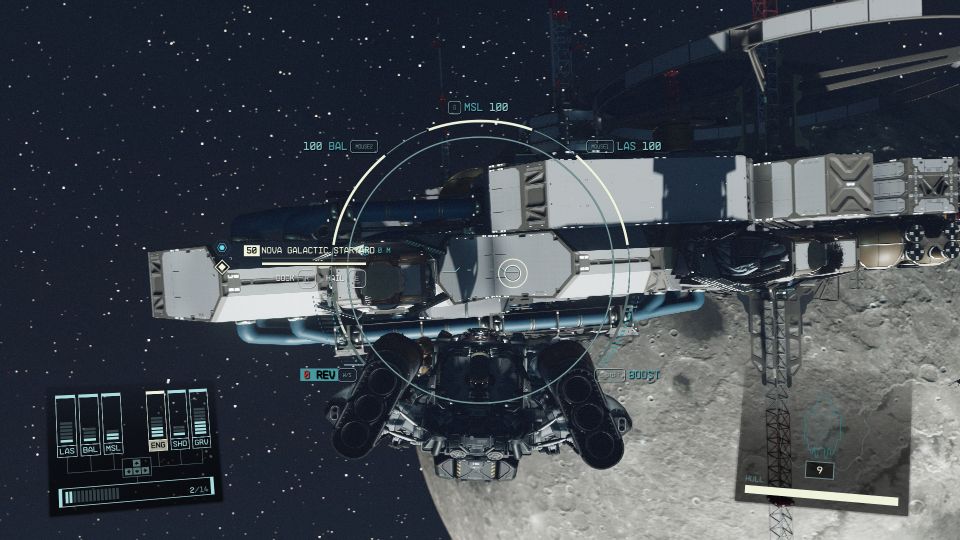 Find any clues about Moara
Enter the ship and you can start looking for stuff to loot.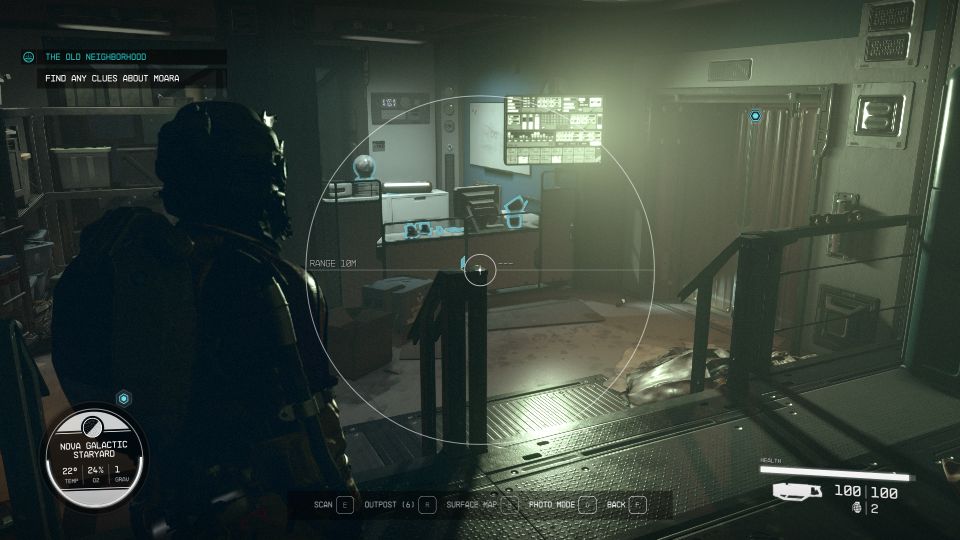 There's also a locked room near the entrance which can be opened with a Digipick.
Inside, you'll find weapons and other stuff.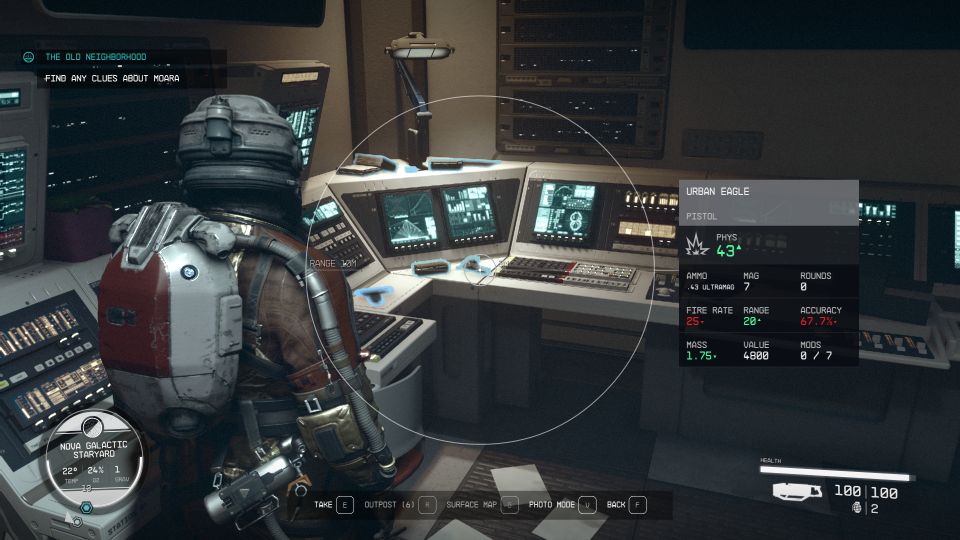 Continue ahead and you'll start to encounter many Ecliptic mercenaries. Take them out.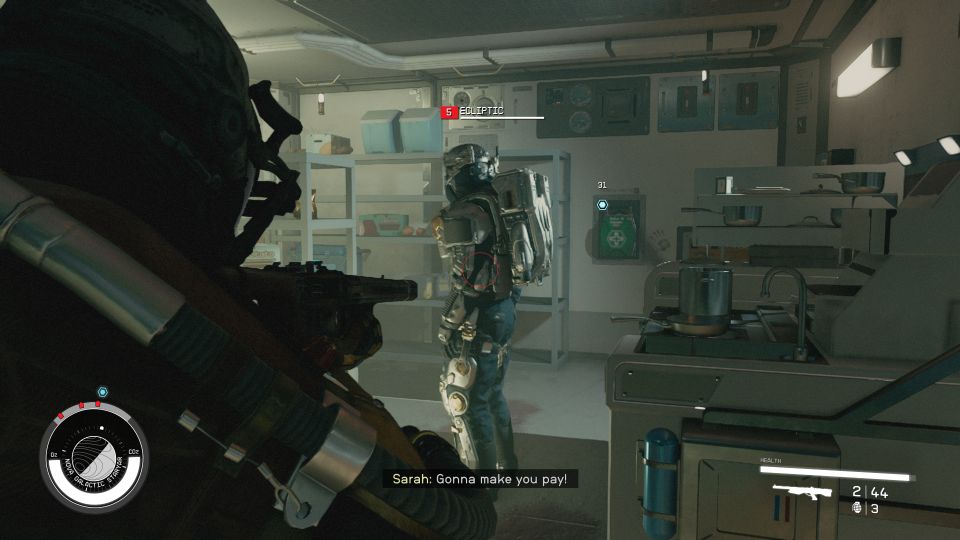 Clear the area and loot all the stuff you need.
Continue upstairs.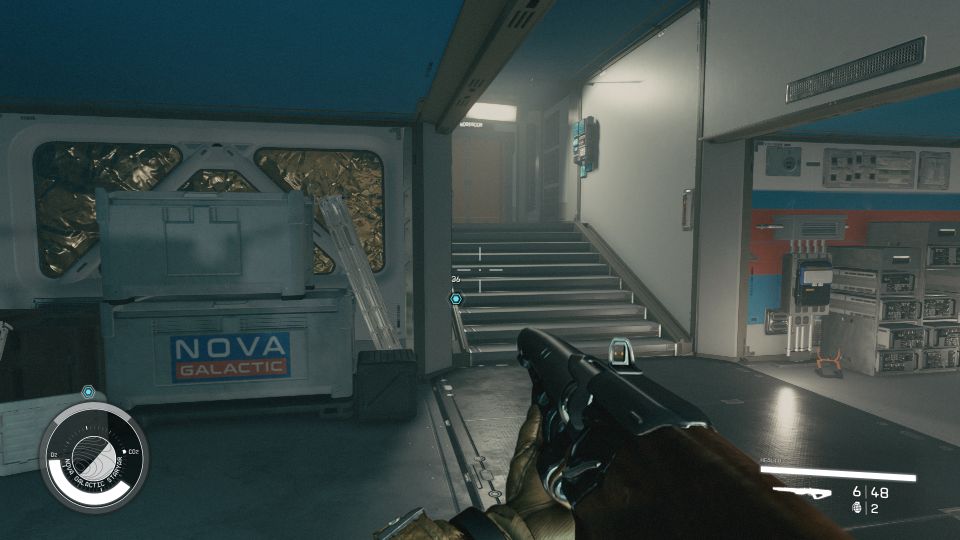 Take out more Ecliptic mercenaries.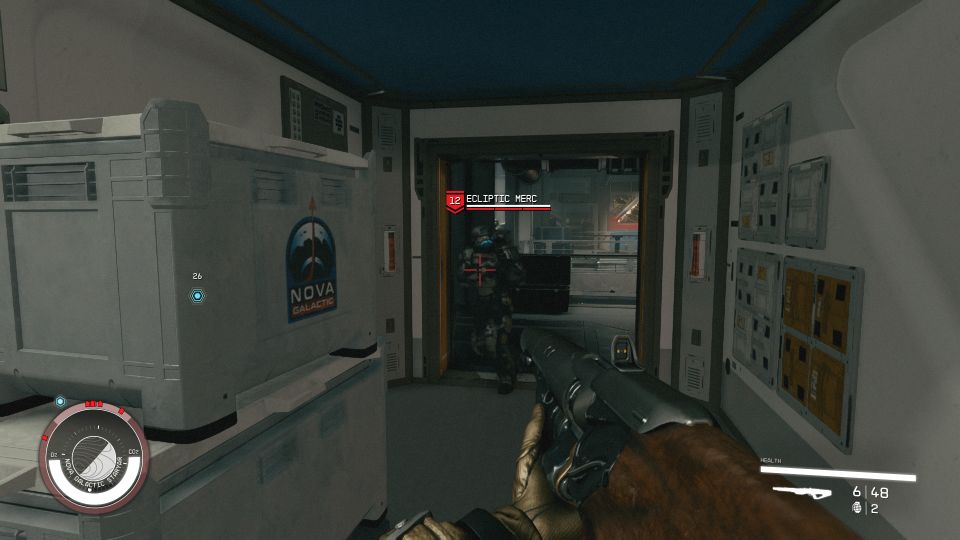 Take Moara's slate
After securing the area, head to the bottom and enter the small pod. Inside, you'll find Vanguard Moara's slate.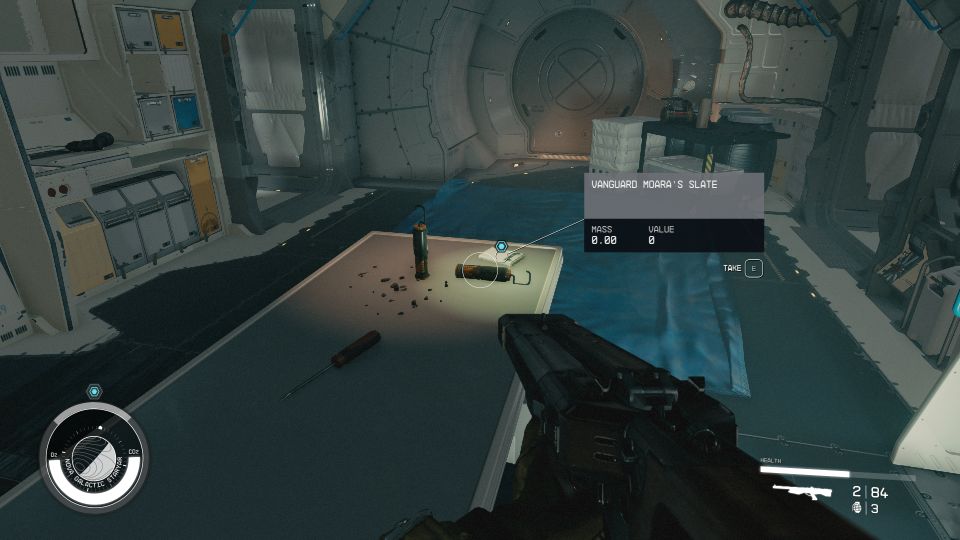 Go to Moara's ship
Next, go back to your ship and head to Neptune. You'll find Moara's ship there. Approach it.
Defeat Moara's ship
The ship will turn hostile. Take it down.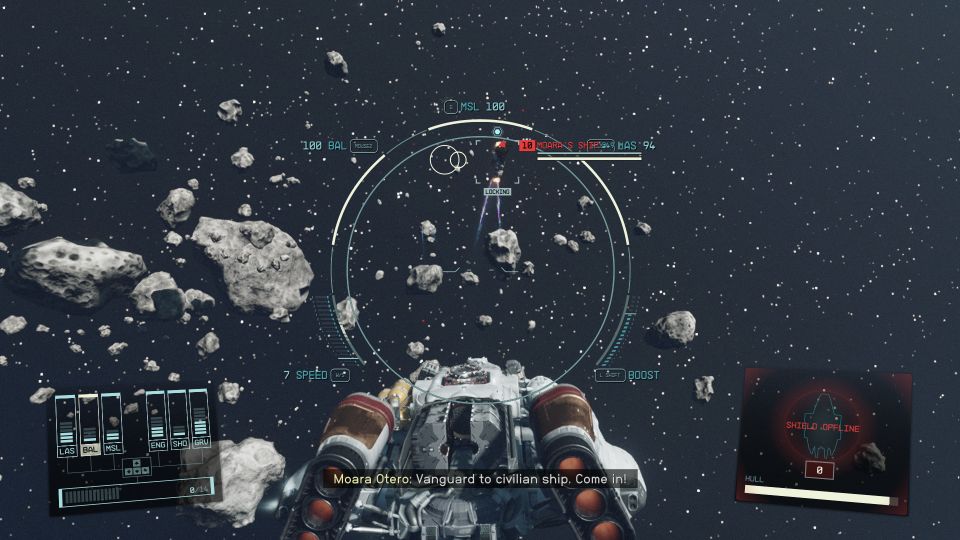 Board the ship.
Look for Moara
Once you've boarded it, you'll meet more enemies. Take them down.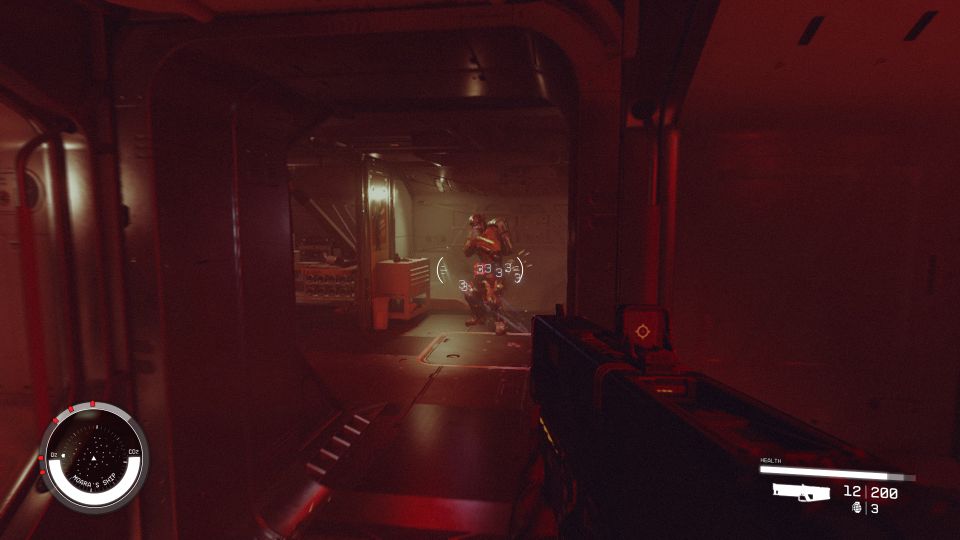 Get the ship key from one of the dead bodies.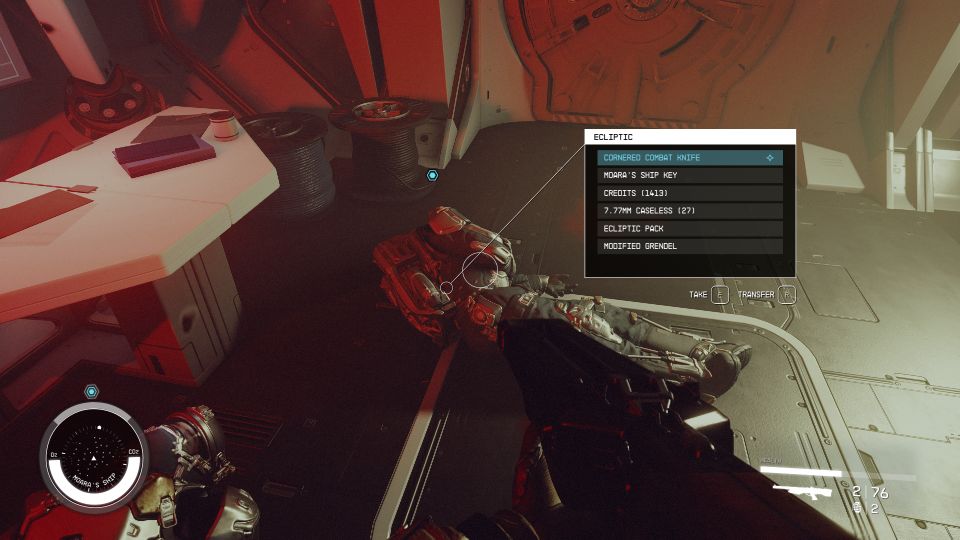 Open the locked door and rescue Moara.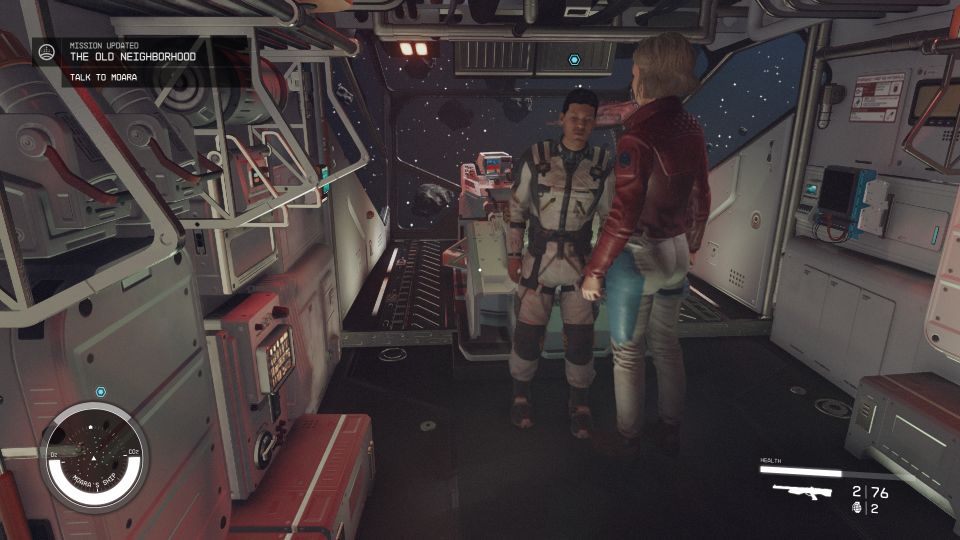 Take the artifact
Then, take the artifact at the front of the cockpit.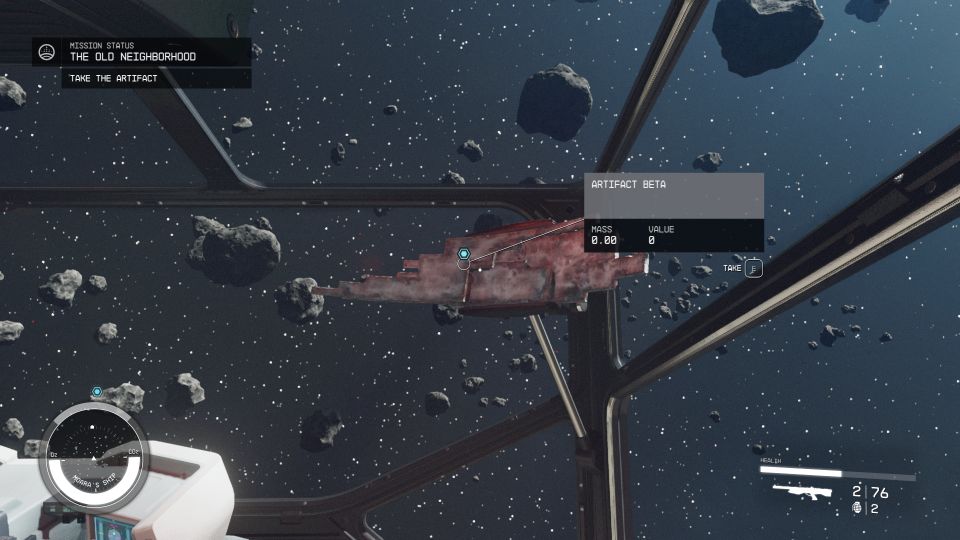 Return to the Lodge in Jemison.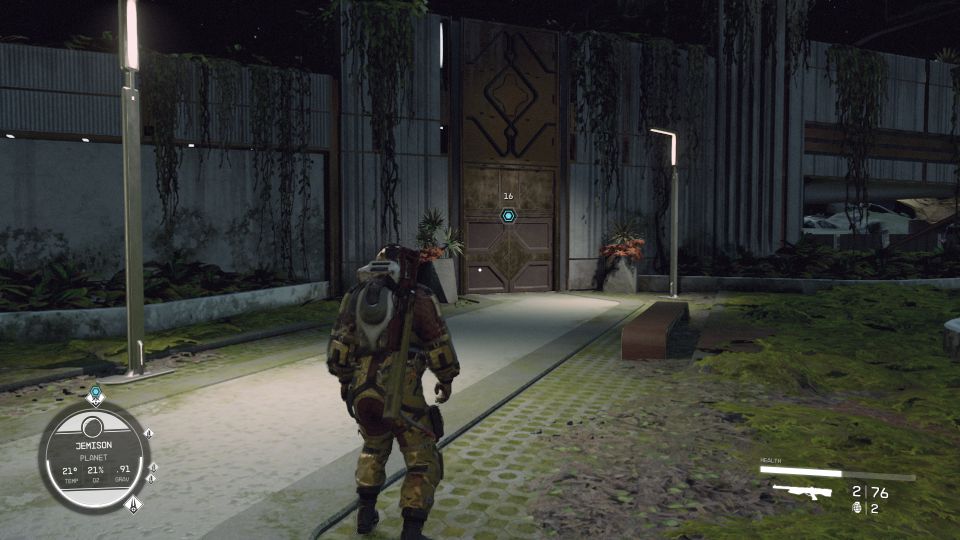 Place the artifact
Finally, place the artifact you just obtained and activate it.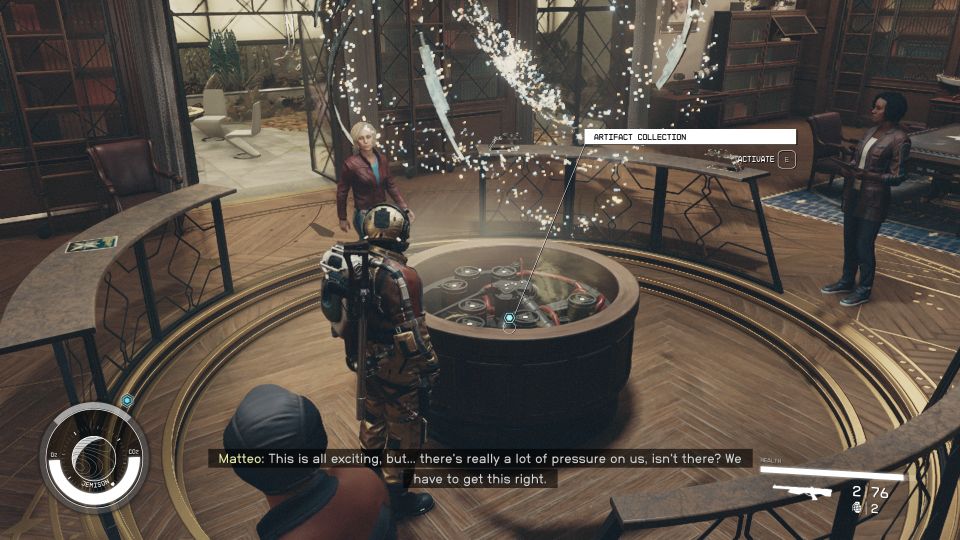 The mission ends here. You can choose to continue to work with Sarah or perhaps choose Vasco again.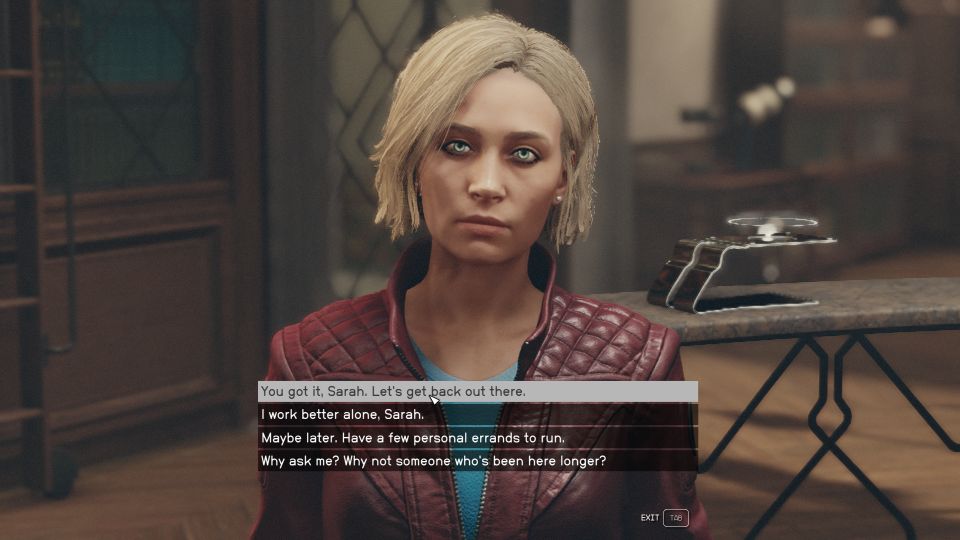 ---
Related posts:
Starfield: How To Find Tungsten (Location)