Iron is one of the resources that you'll need in Starfield.
It is used in missions and also in making machinery for your outpost.
Here's how you can get iron (location) in Starfield.
How to find iron
One obvious way to find iron is by mining them.
You'll be able to scan whichever planet your ship is hovering on and you'll see all the resources available.
Choose a planet filled with iron like the one below in Volli Gamma. You can land your ship on an iron-rich area (brown).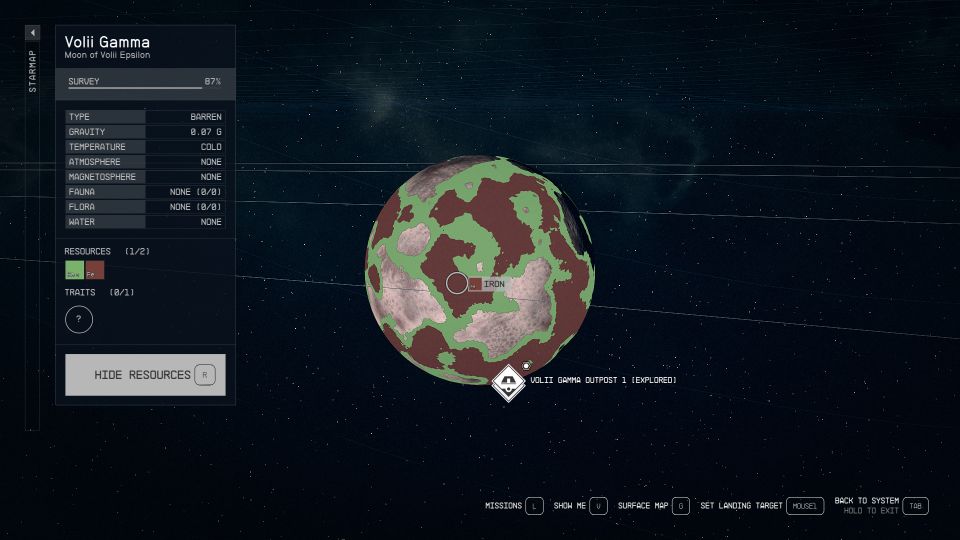 Then, walk around the area with your scanner on and you'll detect iron deposits which are highlighted in green on your scanner.
Use your Cutter to destroy them and you'll get 1 iron for each deposit.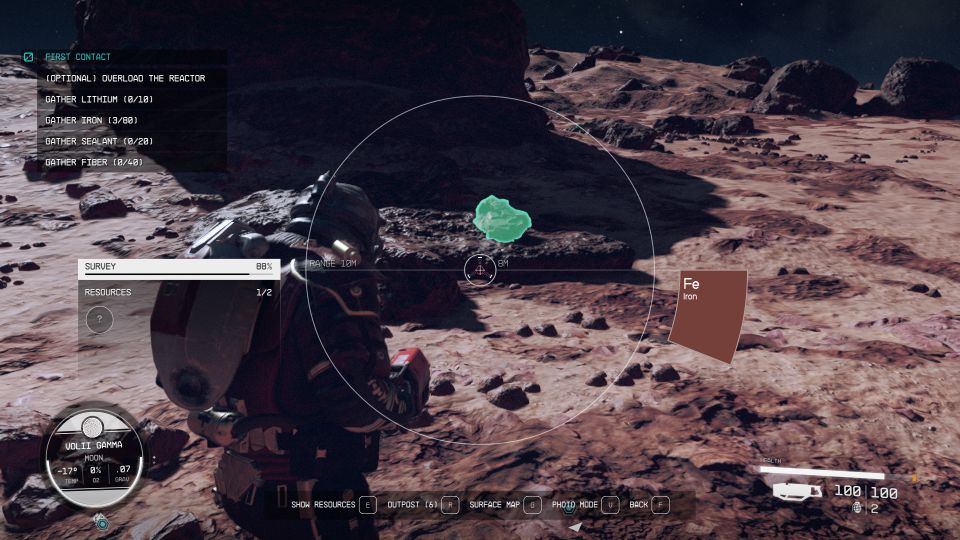 A more advanced way is to build an Extractor – Iron.
However, this requires some resources to build and you'll also need to build a power supply for it to work.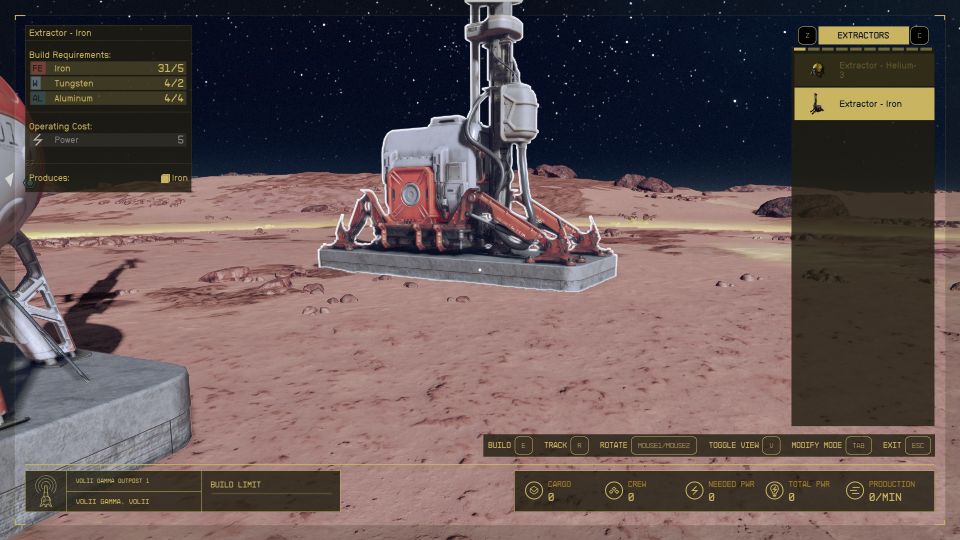 Apart from mining iron, you can also go to a vendor that sells resources to buy iron.
They come in limited supply but it's better than nothing. You'll find these vendors in cities like Jemison (e.g. UC Distribution Center).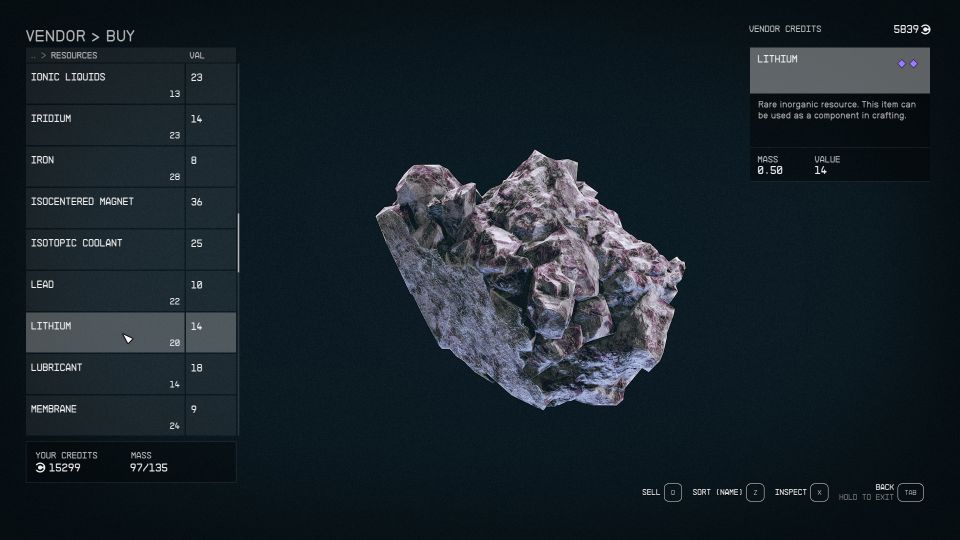 ---
Related posts:
Starfield: First Contact Walkthrough And Guide