Superfan is a side mission available in the city of Neon in Volii Alpha in Starfield.
Your objective is to help retrieve a slate that was stolen from BorealUS.
Here's a walkthrough and guide of Superfan in Starfield.
To begin the mission, talk to BorealUS who is at the DJ area in Astral Lounge. You have to go up there via the elevator and then walk through the staff-only area.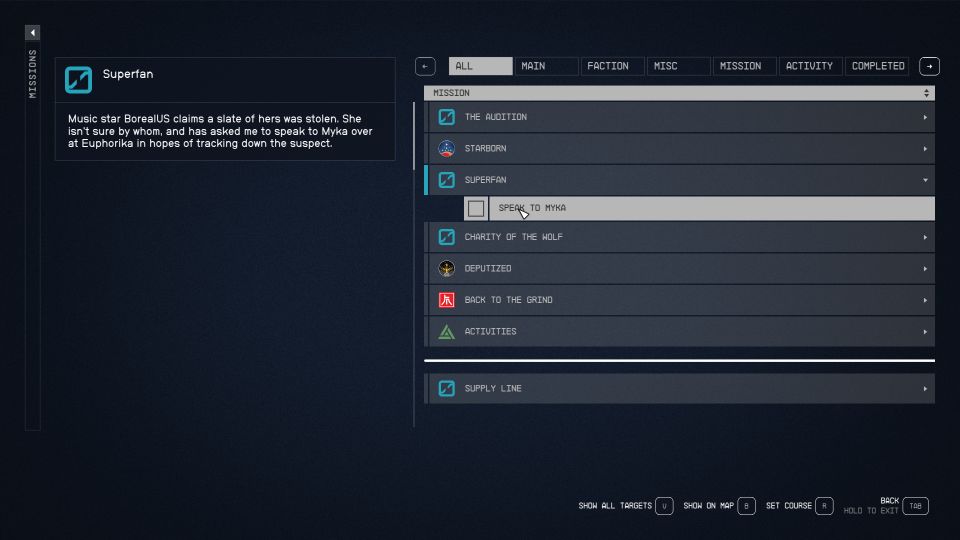 Speak to Myka
To get a hint on who stole the slate, you might need to speak to Myka at Euphorika.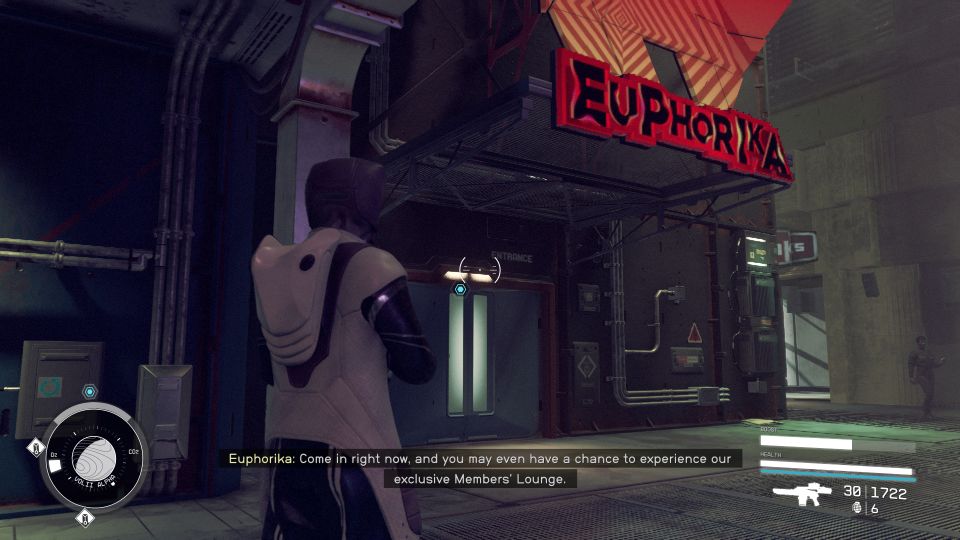 She'll basically ask for 1,500 credits for the information.
The superfan is Stratos and he's at the bar table at Madam Sauvage's Place.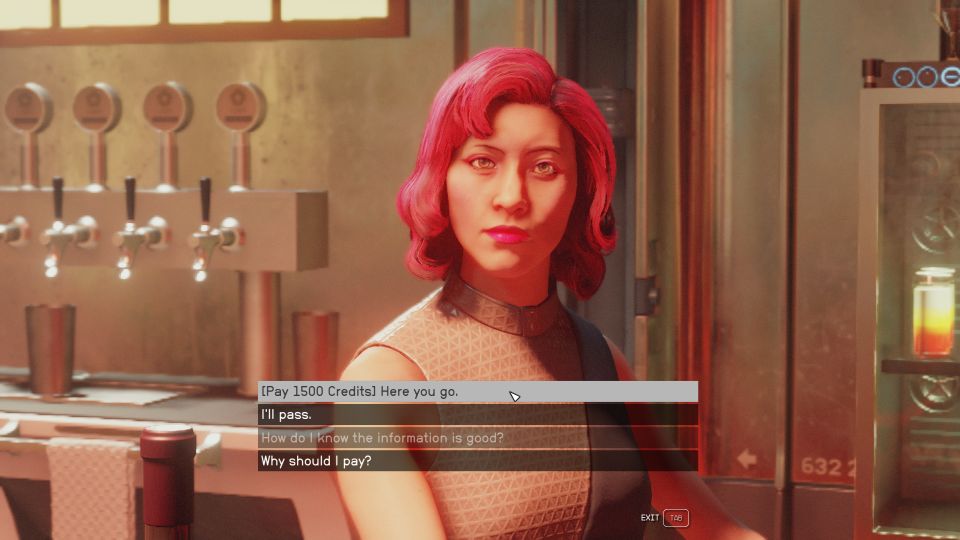 (Optional) Convince Stratos to hand over the slate
Head over to Madam Sauvage's Place.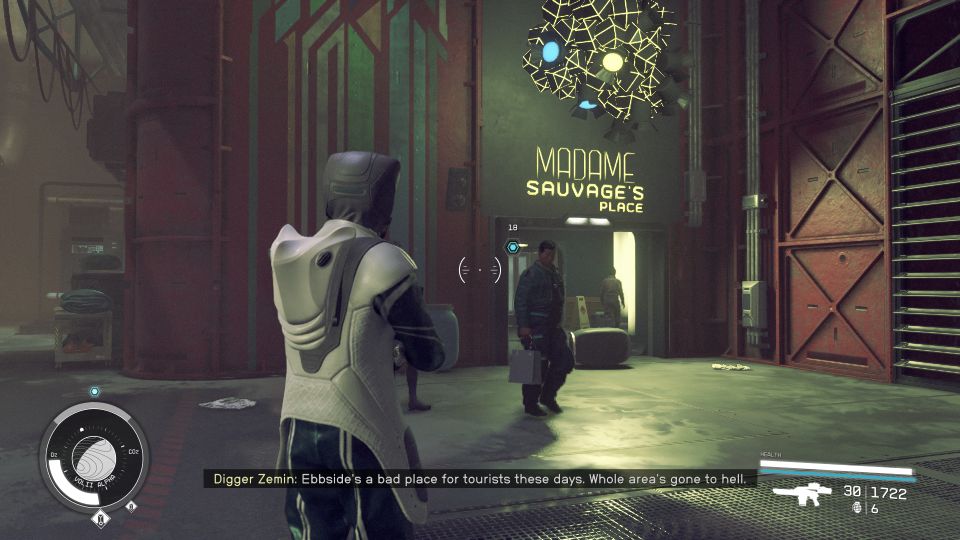 You'll need to recover the music slate from Stratos. An optional way is by convincing him to hand over the slate.
To do this, you should have a good enough persuasion skill level and you can consume an aid that increases your persuasion temporarily.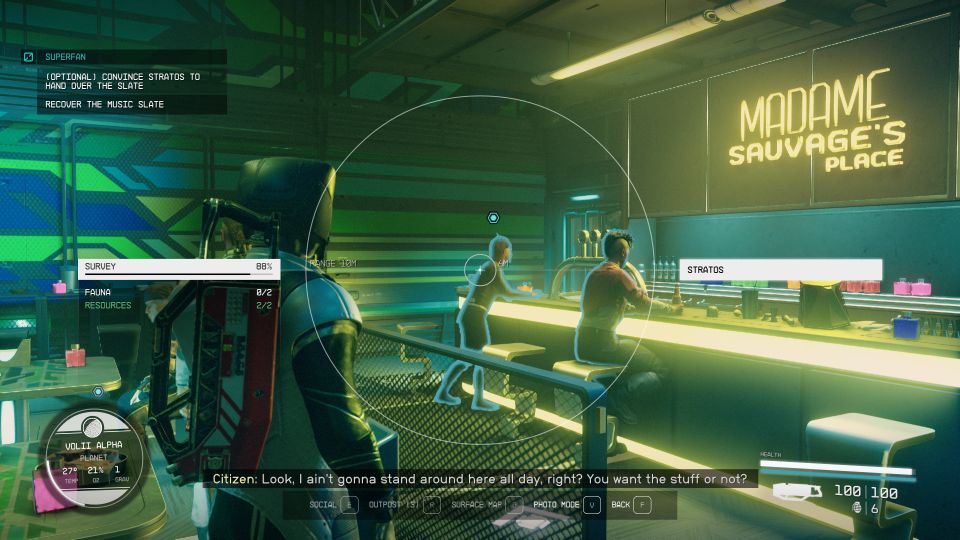 Talk to Stratos and you can either persuade him or give Aurora in return for the slate.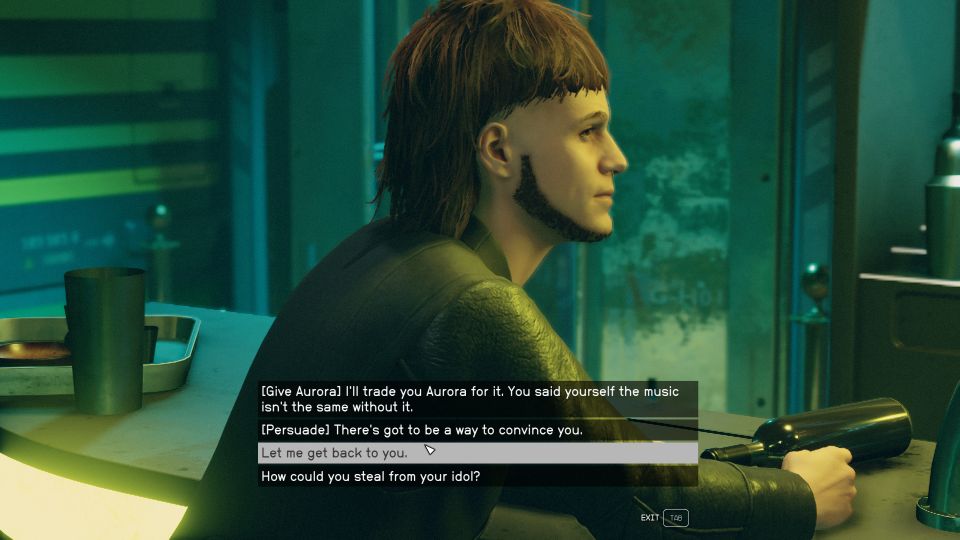 I chose to persuade him with level 3 persuasion + aid and it works after the first line "[+2] As a superfan, you should do what's best for BorealUS".
If you need Aurora, you can either buy it from Euphorika's Members' Lounge (which costs 5000 credits to join) or make your own Aurora after you finish the quest-line of Loose Ends.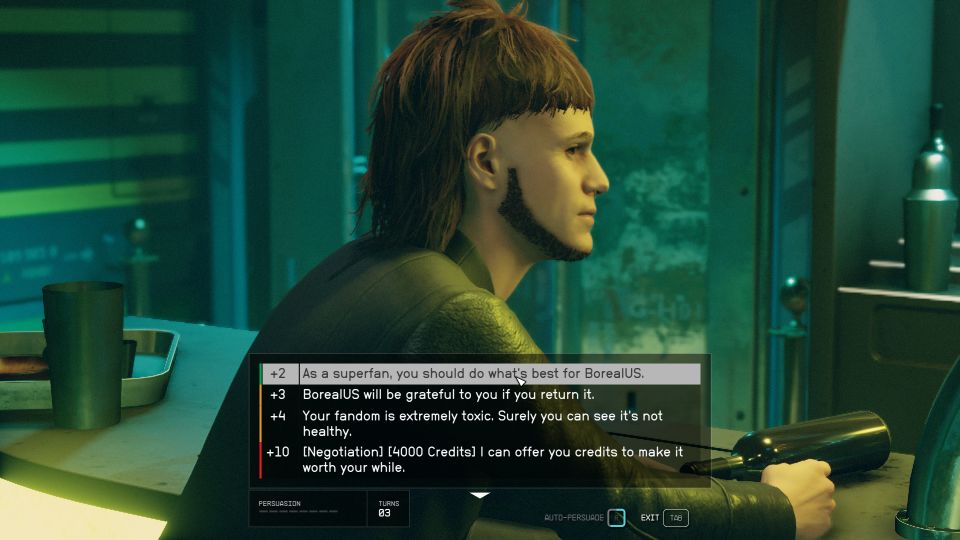 Deliver the slate to BorealUS
Go back to Astral Lounge to deliver the slate to BorealUS.
You'll earn 3300 credits.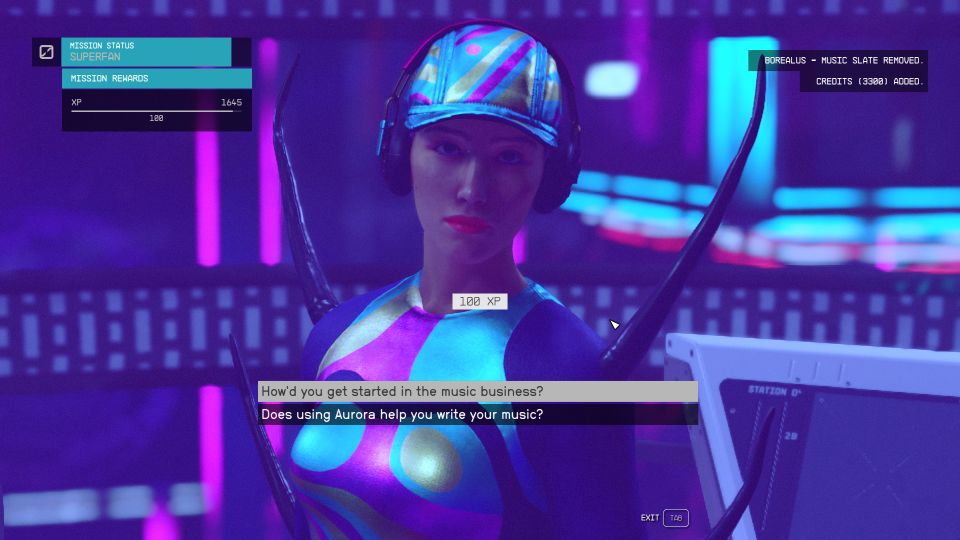 ---
Related posts:
Starfield: Supply Line Walkthrough And Guide